Wintershall Dea is active in Mexico since 2017 and immediately assumed an auspicious role in this promising market.
The Zama oil field in the Gulf of Mexico is considered to be one of the world's biggest shallow-water oil discoveries in the past 20 years.
Share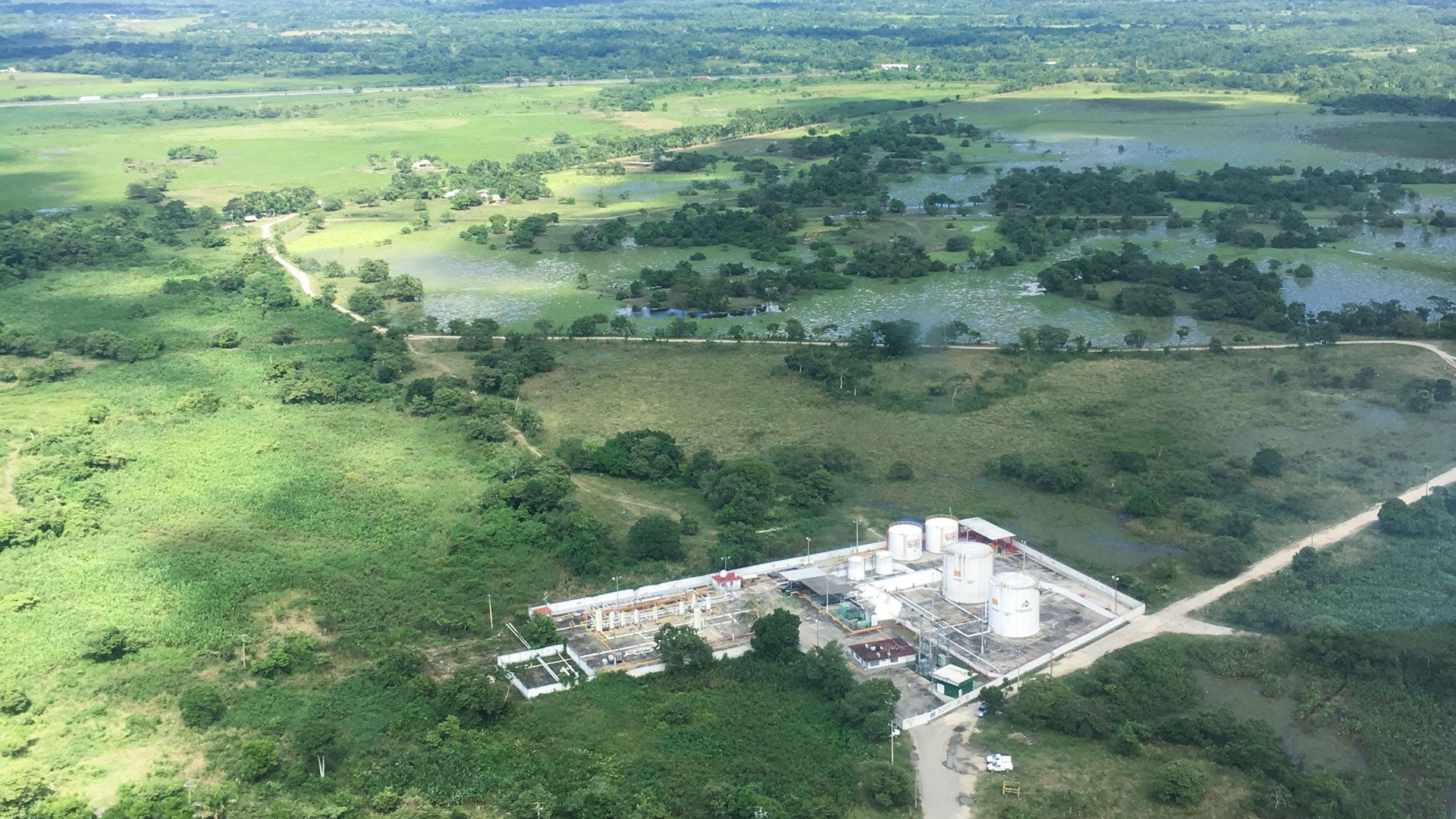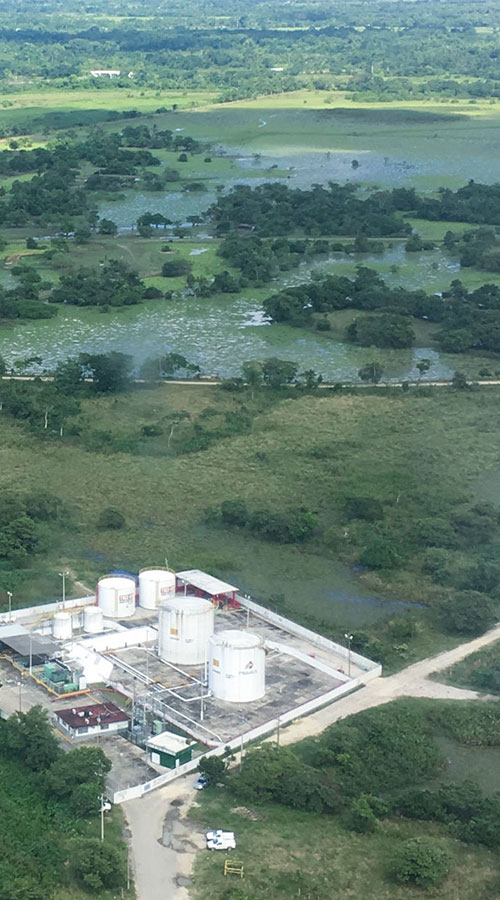 Mexico has some of the world's largest proven reserves. After entering the national oil and gas market in 2017, Wintershall Dea established a major position there in just one year. That also includes being operator of the producing Ogarrio oil field. The company also holds shares in promising exploration licences. The takeover of Sierra Oil & Gas secured Wintershall Dea a considerable share of Zama, one of the world's largest shallow-water discoveries.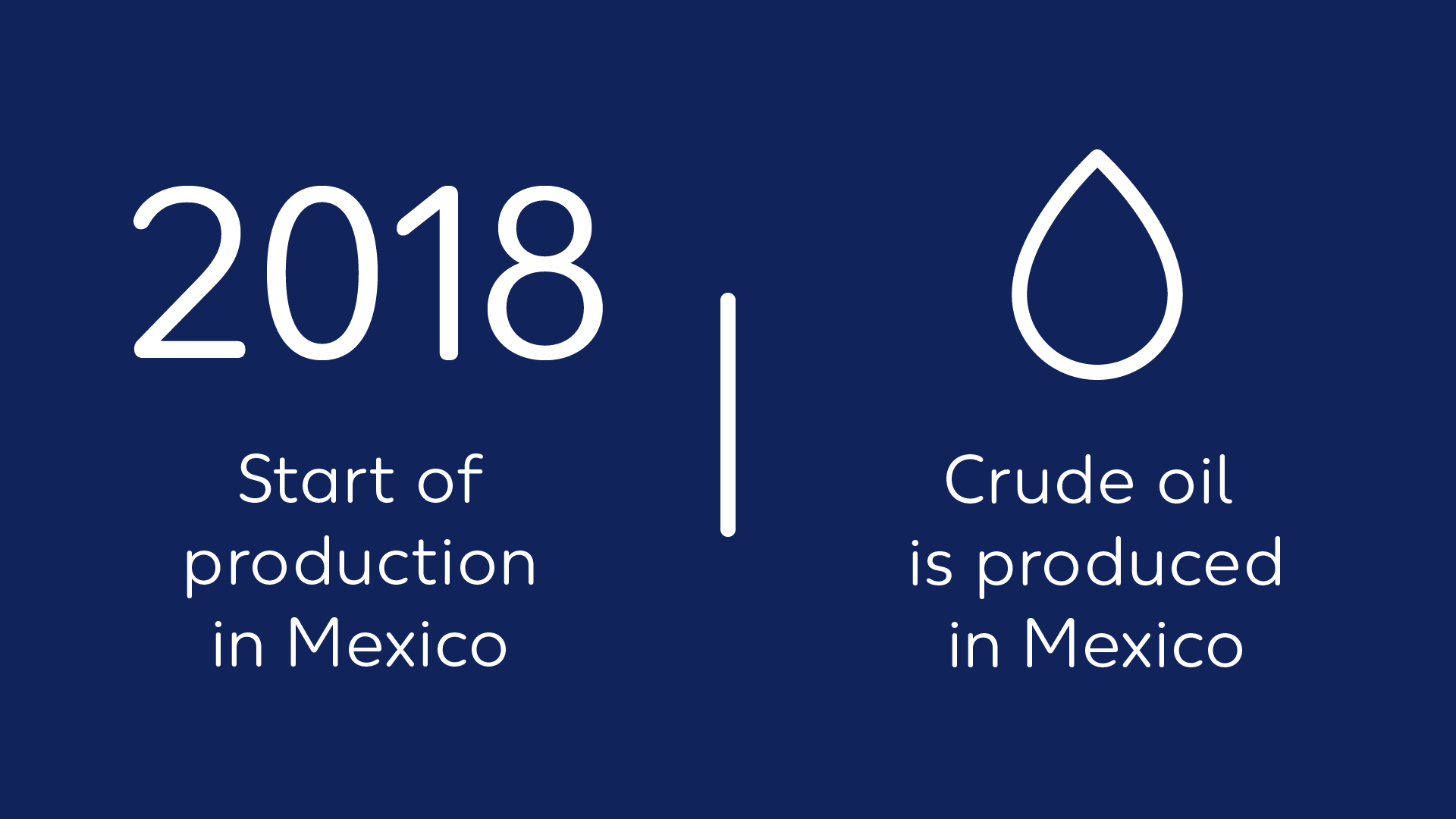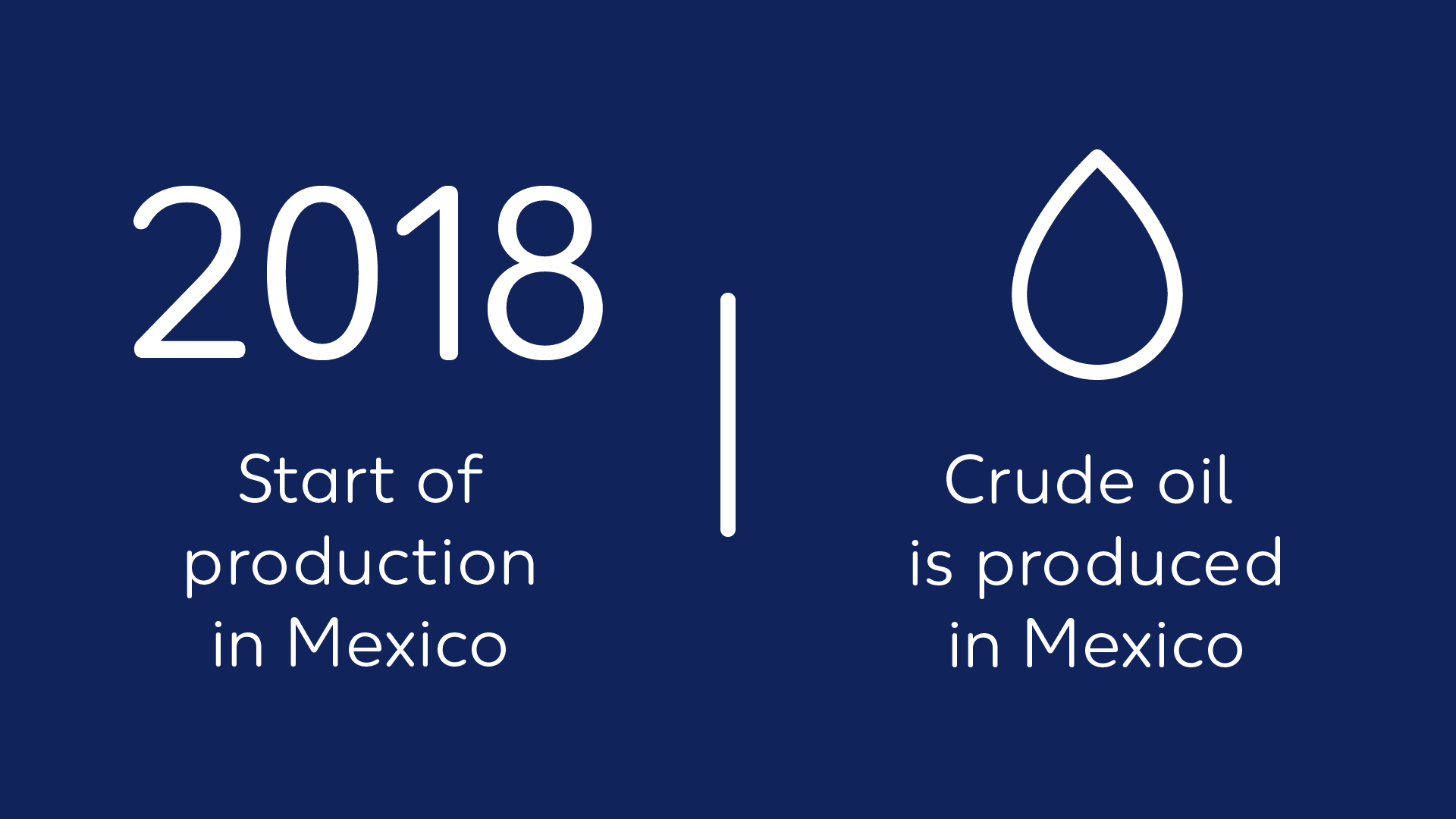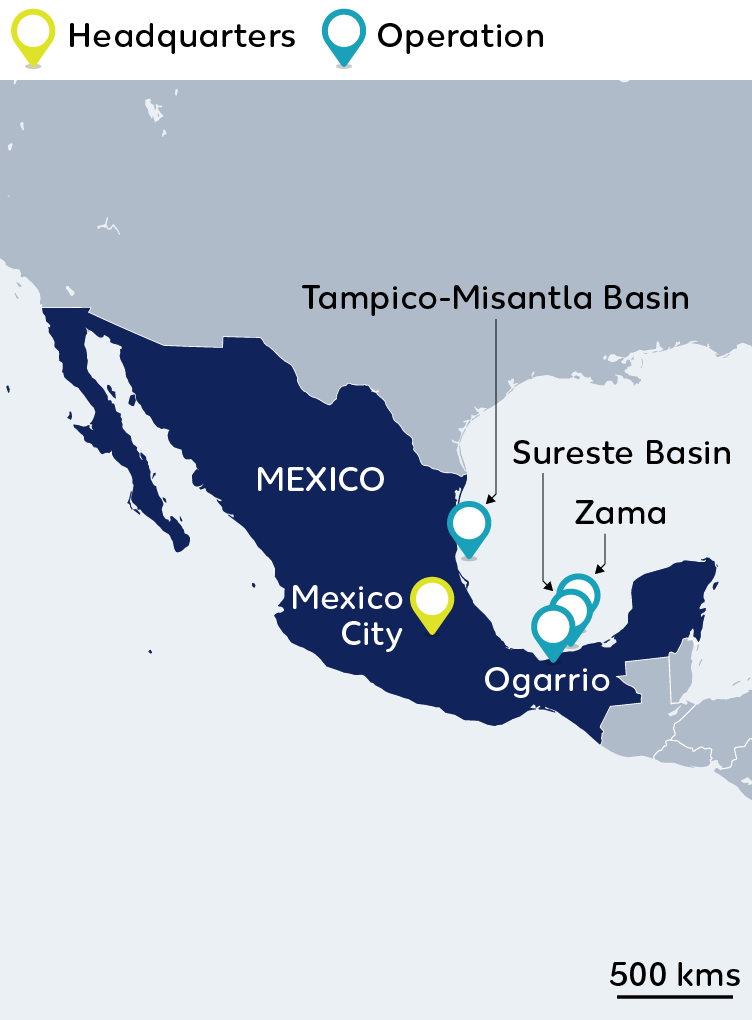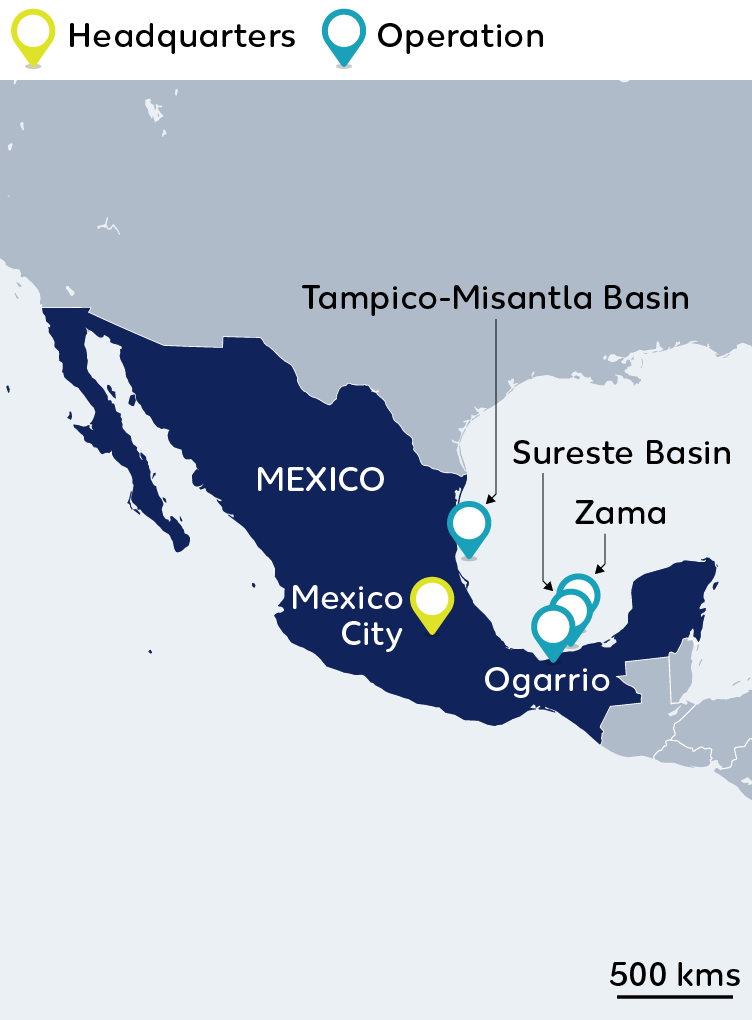 Where we operate in Mexico
The onshore Ogarrio oil field is located in southeast Mexico, about 100 kilometres west of Villahermosa. Wintershall Dea also holds ten offshore exploration licences in the Gulf of Mexico: In the Tampico-Misantla Basin, the company is the operator of Blocks 16 and 17 and has a stake in the neighbouring Block 2. It operates Block 30 in the Sureste Basin, which is located further southeast. The Sureste Basin is also home to the six blocks from the portfolio of Sierra Oil & Gas. Wintershall Dea has a 40 per cent stake in Block 7, which includes a large part of the Zama discovery.
to 800 million boe of recoverable gross resources are anticipated in the Zama discovery.
km2 of exploration area were acquired taking over the company Sierra Oil & Gas.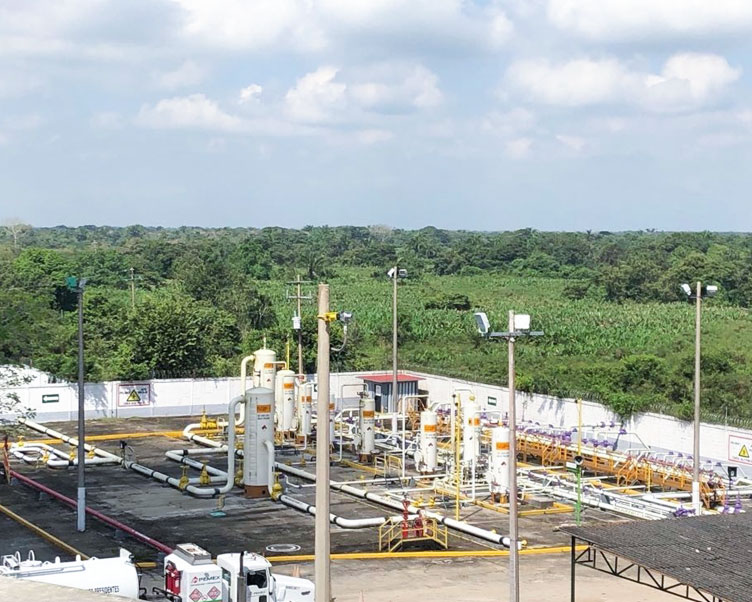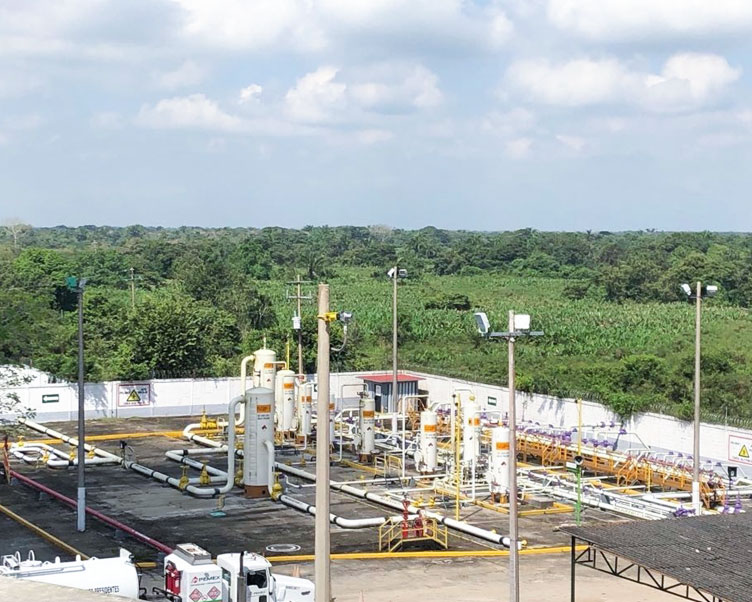 Ogarrio - Mature field with a fine future
The Ogarrio field was discovered in 1957. Wintershall Dea holds a 50% stake and is the operator since 2018. Ogarrio is one of the first producing oil fields in Mexico where – following liberalization of the energy sector – an international company is the operator. Wintershall Dea intends to leverage its expertise to maintain or even increase the mature field's output long term. New wells and technical optimization measures are planned to enable that.