Argentina
Unconventional resources
The country's shale gas and shale oil reservoirs rank among the largest in the world. Since more than four decades, offshore gas production in Tierra del Fuego is a solid foothold in Argentina.
Argentina's Vega Pléyade is the world's southernmost production platform.
Share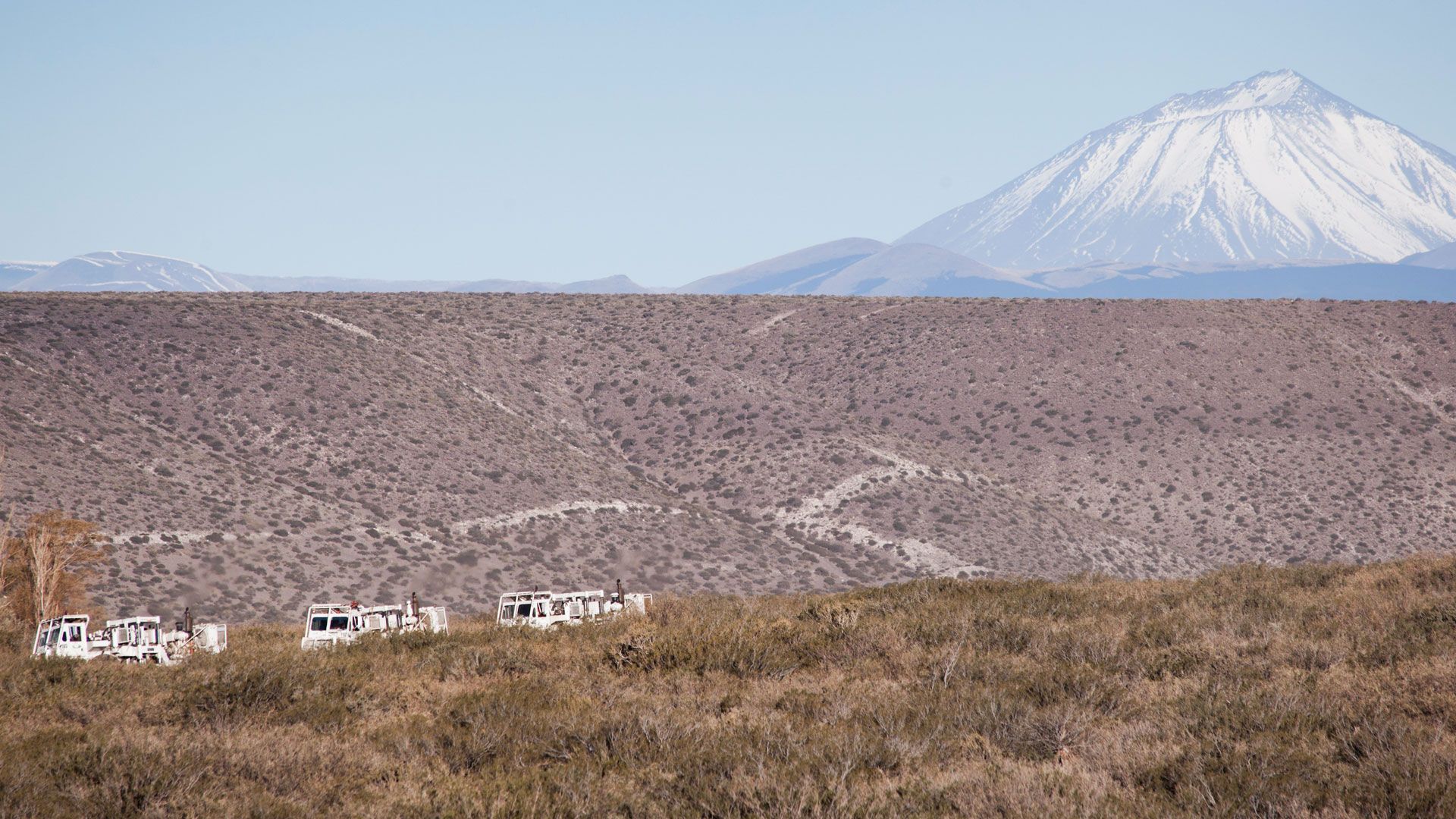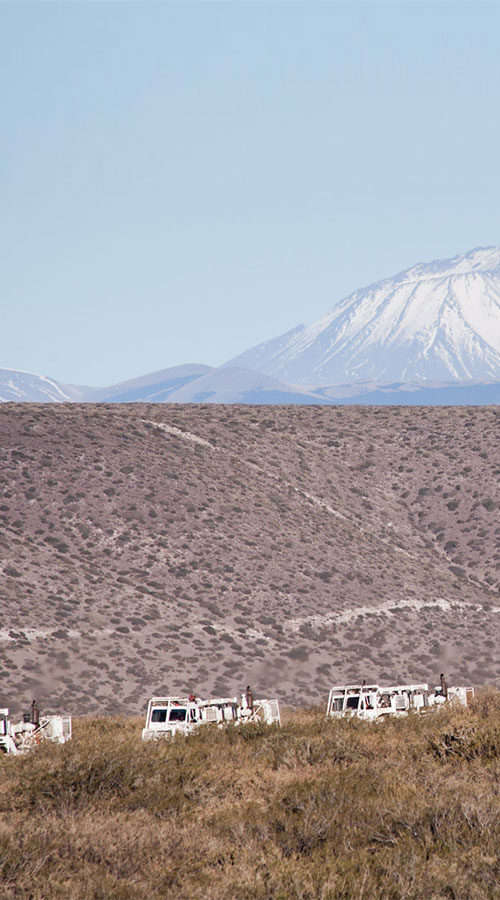 Credit
Wintershall Dea/Alejandro Kirchuk
Wintershall Dea has been active in Argentina for more than 40 years. Today, the company has a stake in about 20 onshore and offshore fields. It acts as operator for three of them. Argentina not only has large amounts of conventional resources but is also one of the most important growth regions in the area of unconventional resources: its shale gas reservoirs rank second in the world and its shale oil resources fourth.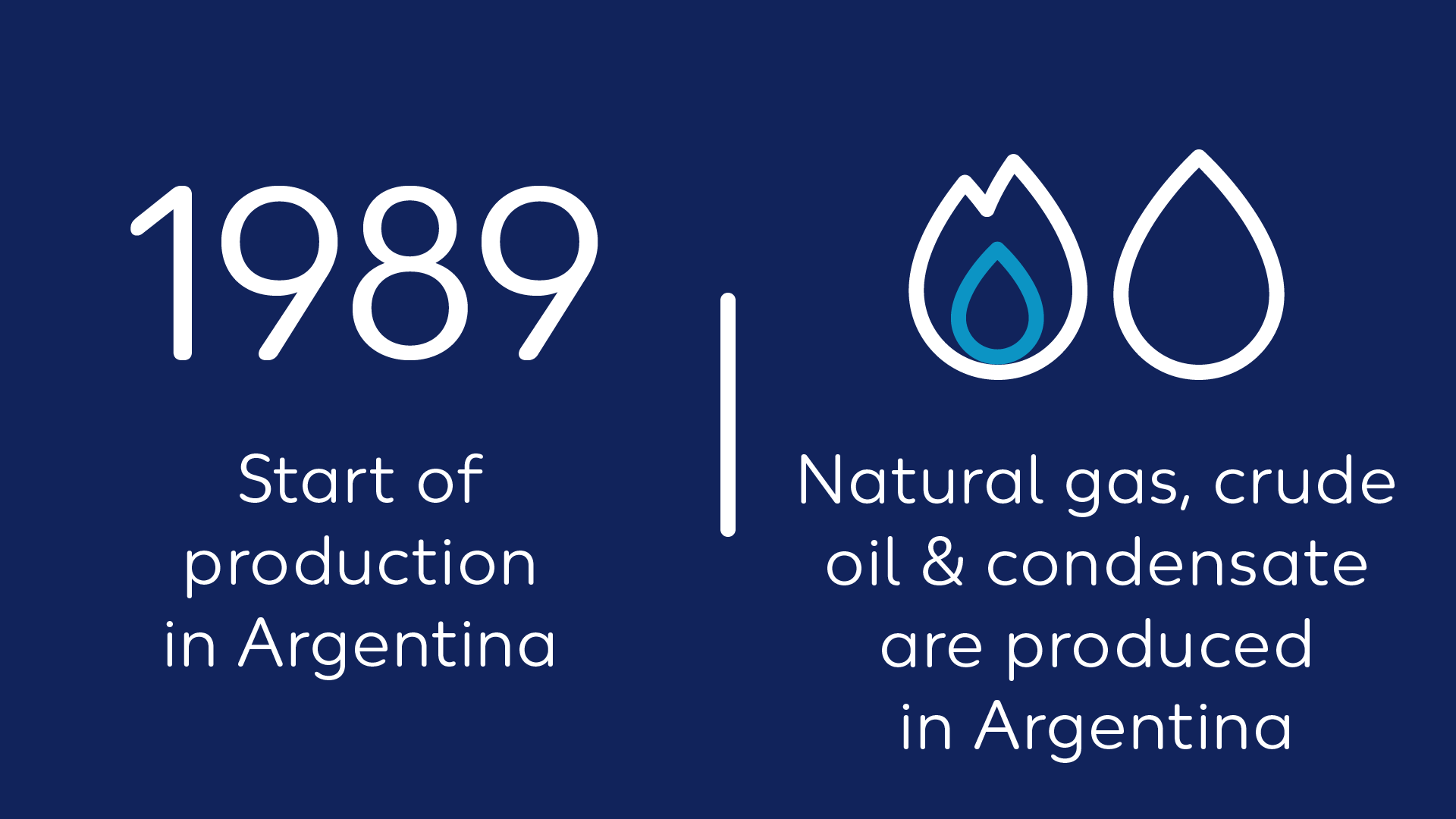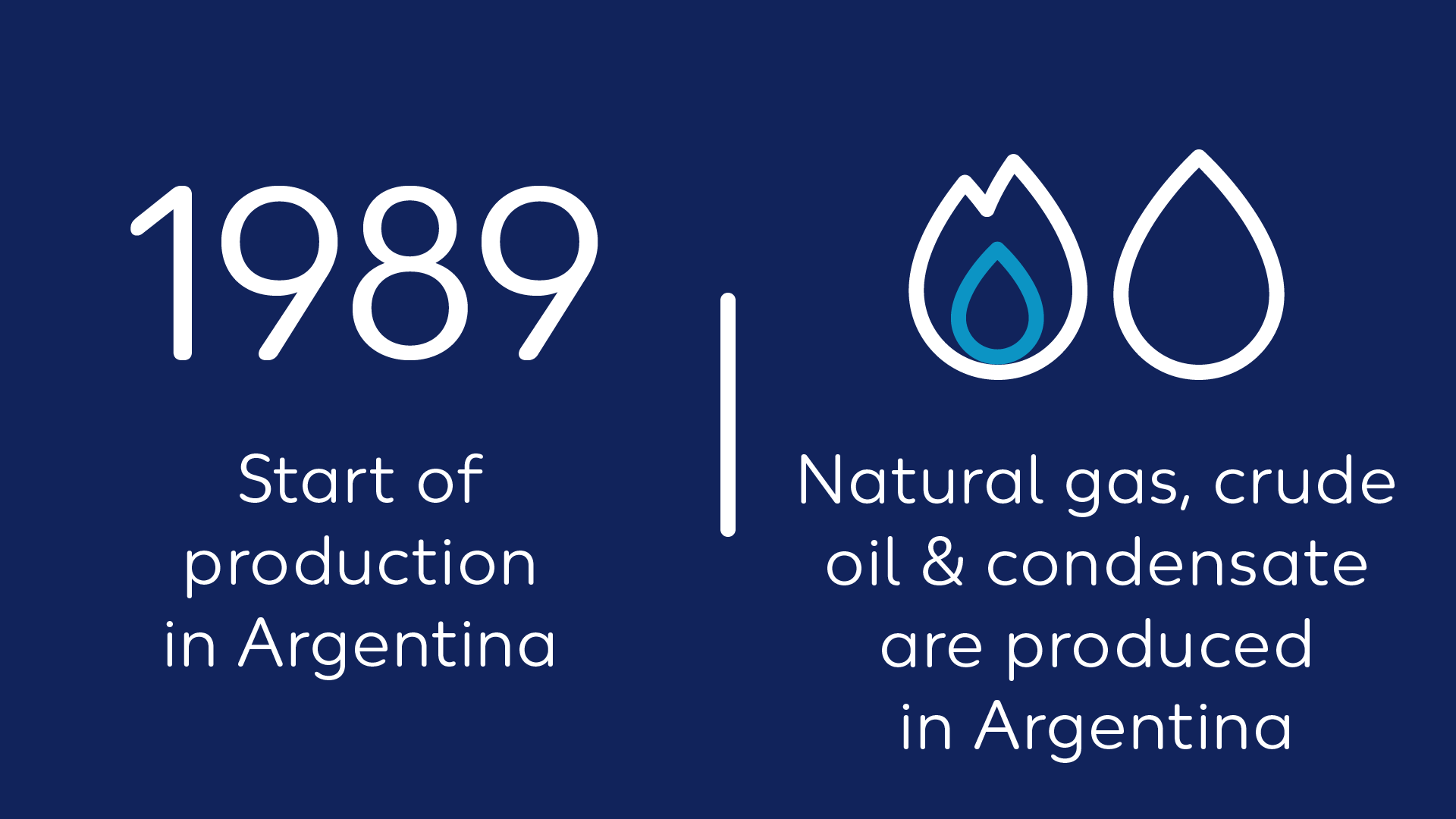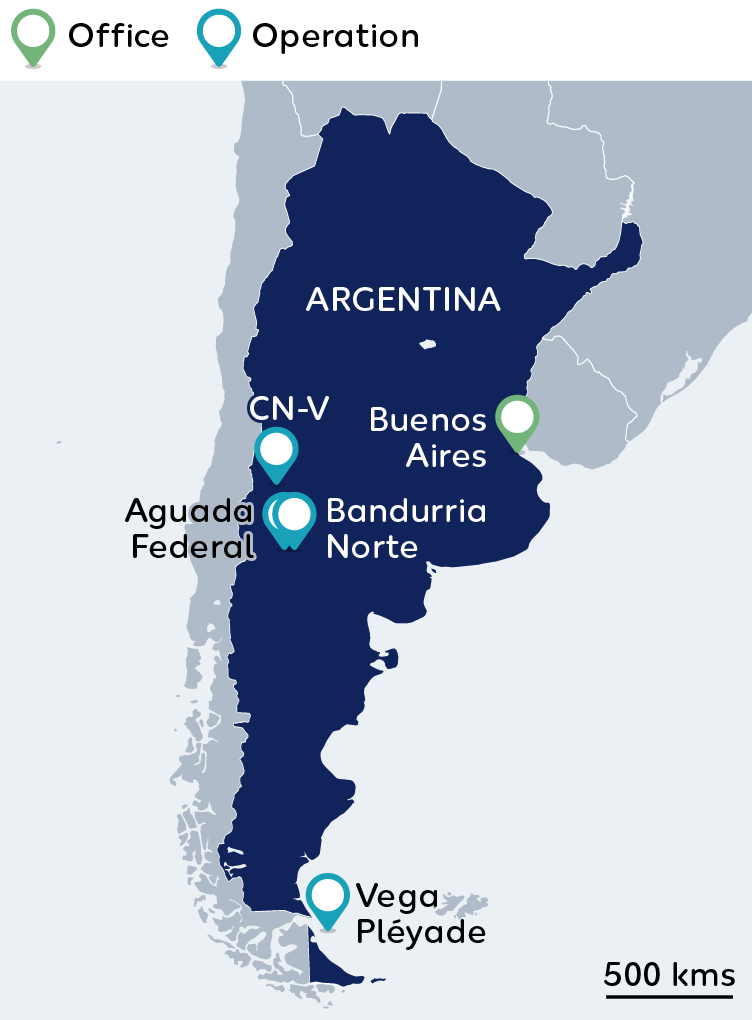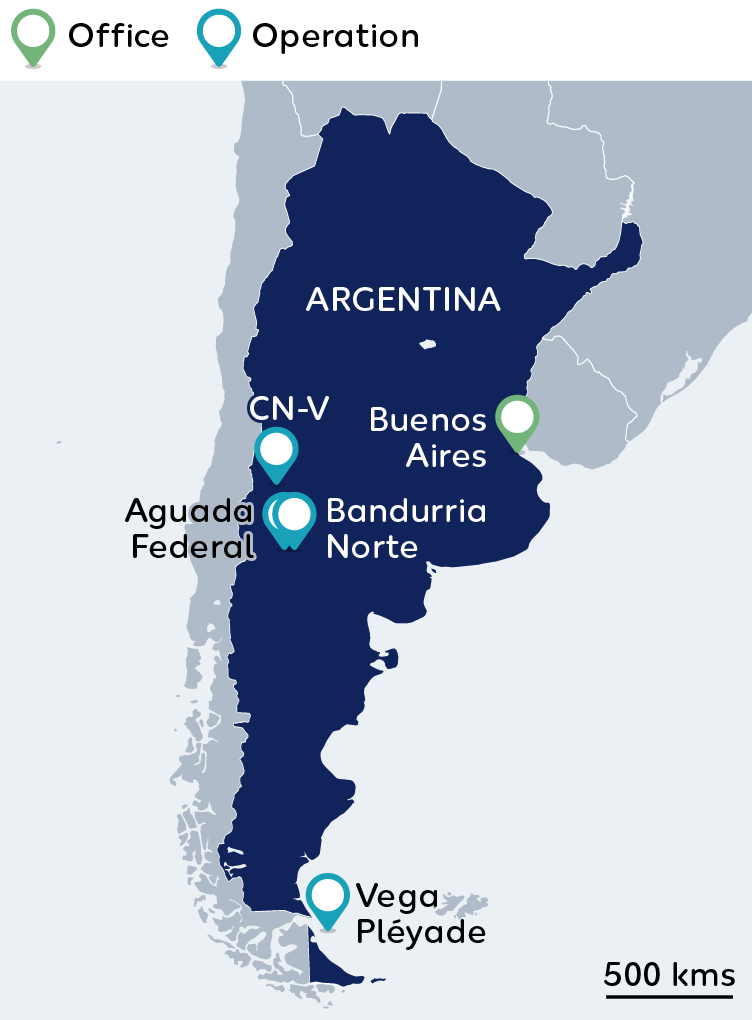 Where we operate in Argentina
In the south of the country, in Tierra del Fuego, Wintershall Dea is partner in the offshore concession Cuenca Marina Austral 1 (CMA-1). Natural gas, crude oil and small volumes of condensate are produced from seven fields. 
The second focus is on shale oil and shale gas projects in the Neuquén Province in central Argentina: Wintershall Dea is operator of the Aguada Federal and Bandurria Norte blocks in Neuquén, and is carrying out shale oil projects there. The company is also the operator in the CN-V block in Mendoza. The block's potential is currently being evaluated. The first exploration well struck oil.
employees are working for Wintershall Dea in Argentina.
barrels of oil equivalent per day are produced by the company in Argentina.
of the gas produced in Argentina comes from the offshore concession CMA-1.
billion barrels of oil and oil condensate are expected in the Vaca Muerta formation.*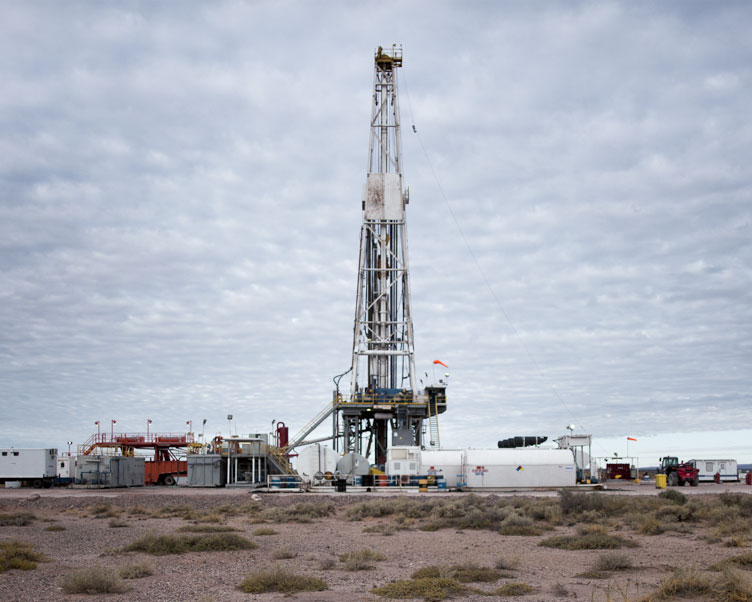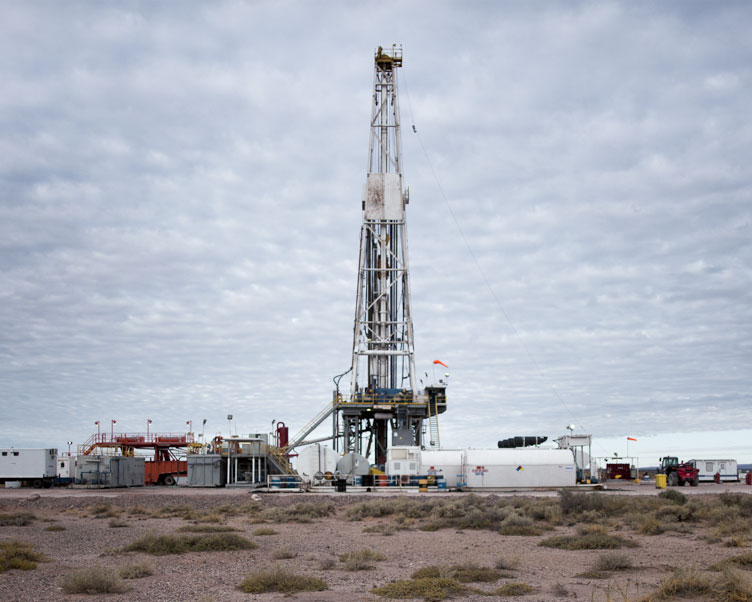 Credit
Wintershall Dea/Alejandro Kirchuk
Aguada Federal – Operator in a shale oil project
The Aguada Federal block in Neuquén province is located in the promising Vaca Muerta shale play in Neuquén. Aguada Federal is one of Wintershall Dea's two operated shale oil projects. During the pilot phase, up to 2,500 metres horizontal wells were drilled, to analyse the rock properties in the Vaca Muerta formation.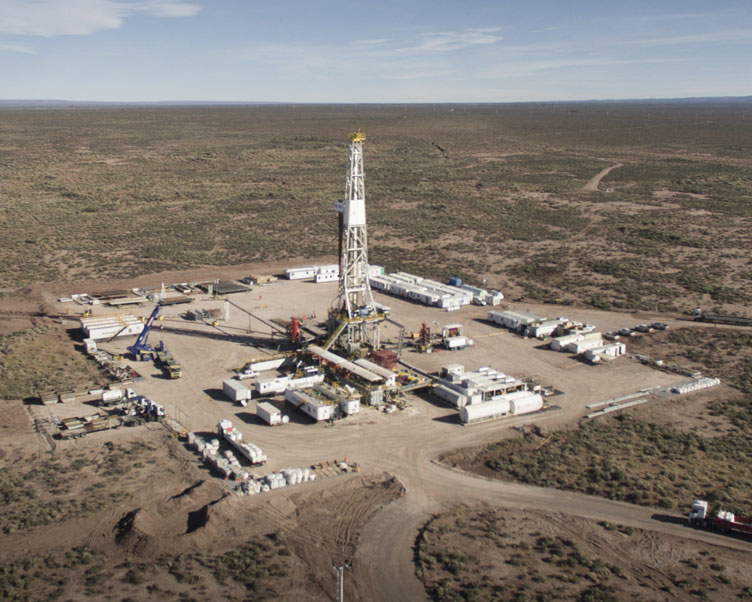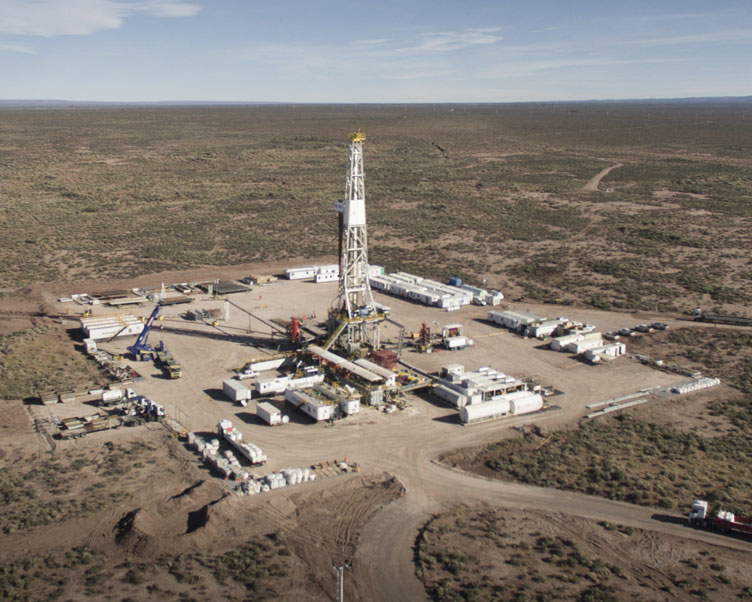 Credit
Wintershall Dea/Alejandro Kirchuk
Bandurria Norte – a direct route to oil and gas
Bandurria Norte is a neighbouring block of Aguada Federal, where another shale oil pilot project is being carried out. The Aguada Federal and Bandurria Norte blocks will be developed in an alternating pattern to maximize synergies and to allow collecting production data in one block while drilling in the other.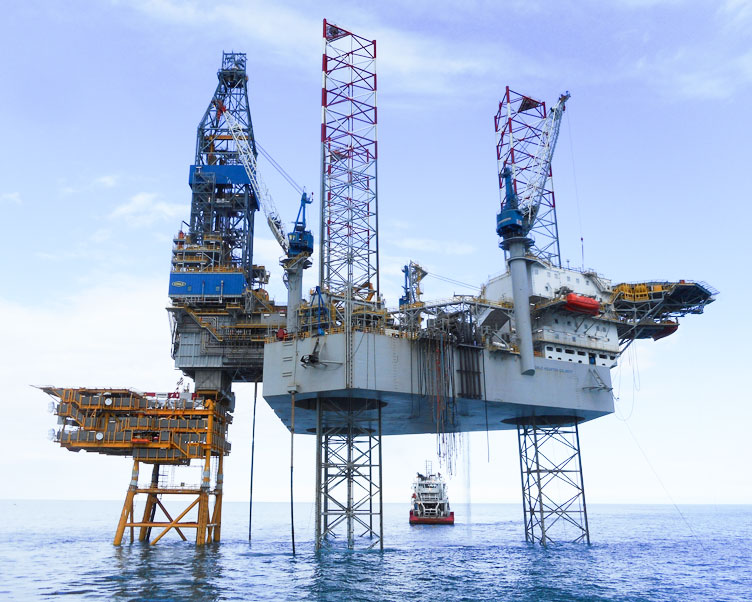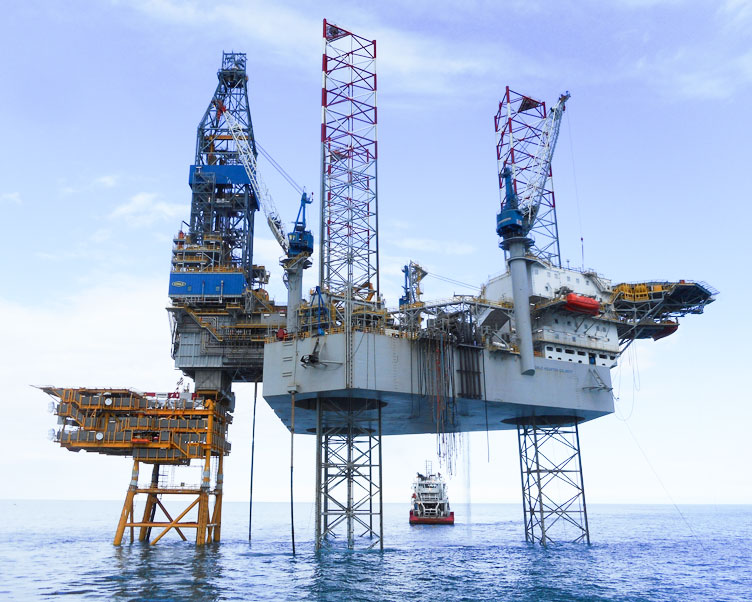 Vega Pléyade - the world's southernmost production platform
The world's southernmost gas production platform is located off the coast of Tierra del Fuego in the Vega Pléyade field. Put in operation in 2016, the platform makes a significant contribution to Argentina's natural gas supply. Vega Pléyade is one of seven fields in the CMA-1 concession that are connected with each other via a complex infrastructure for production, processing and transport. The yet undeveloped Fenix and Leo fields promise further potential.