Norway
Big player on the shelf
More than 45 years in the country, about 100 licences: Wintershall Dea is one of the leading gas and oil companies in Norway, one of Europe's most important energy suppliers.
The Norwegian TV series "Lykkeland" looks at the beginnings of Norway's oil industry.
Share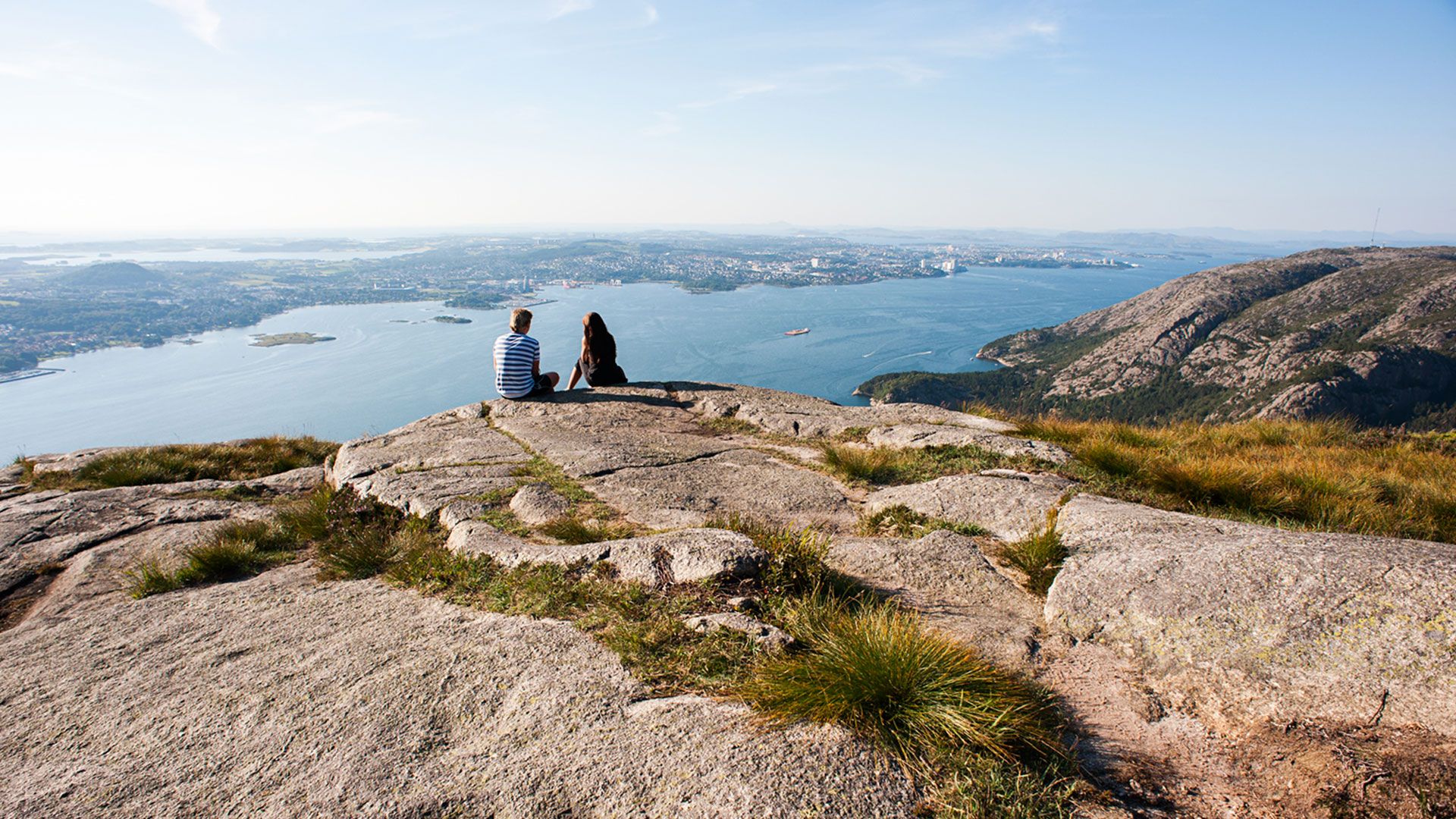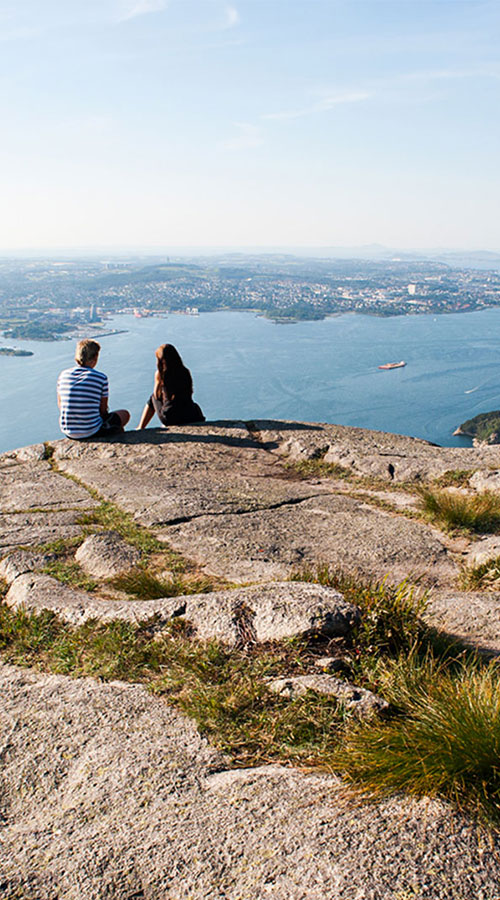 Credit
Wintershall Dea/Thor Oliversen
Norway is Europe's most important supplier of natural gas and oil besides Russia. Wintershall Dea has operated on the Norwegian continental shelf for more than 45 years and is now one of the leading oil and gas companies there. Wintershall Dea has been active in Norway since 1973 and is operator of many of its far approx. 100 concessions, such as for the producing fields Brage and Vega. The portfolio is being expanded further with smart technical solutions. For instance, the company is attracting attention with showcase projects such as Dvalin or Nova. These fields are being developed by means of a subsea tieback, with production facilities on the seabed connected to existing platforms.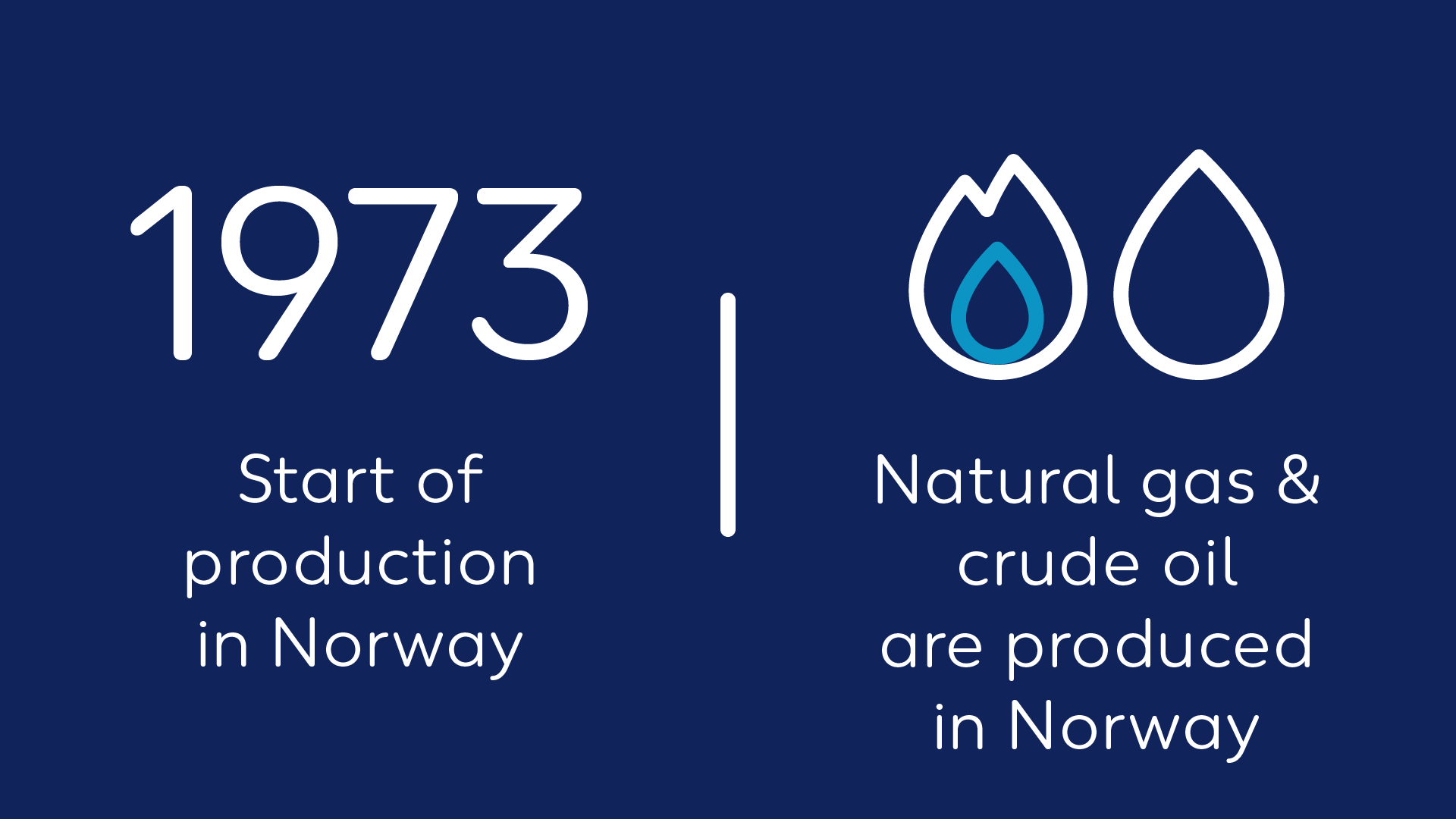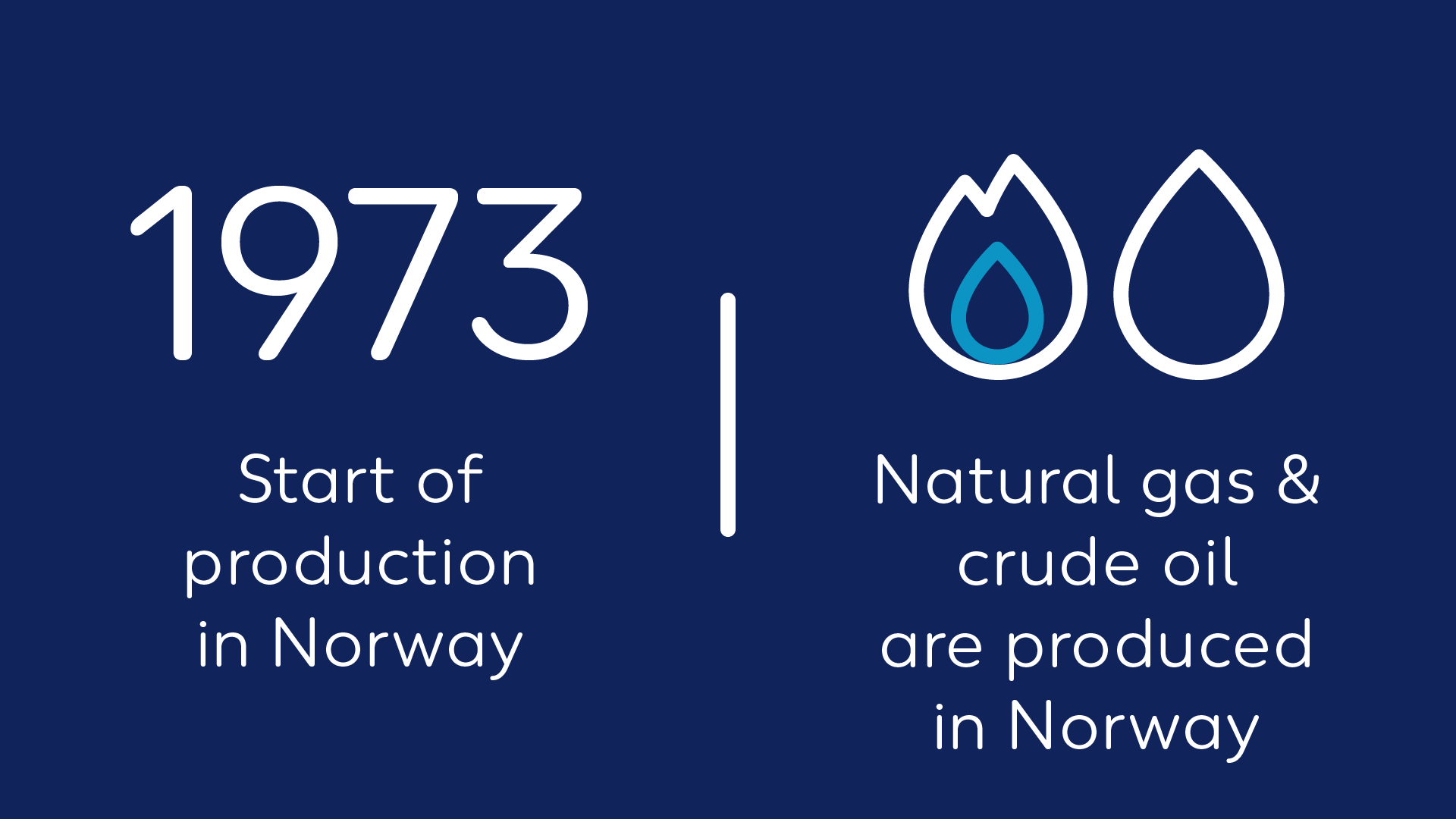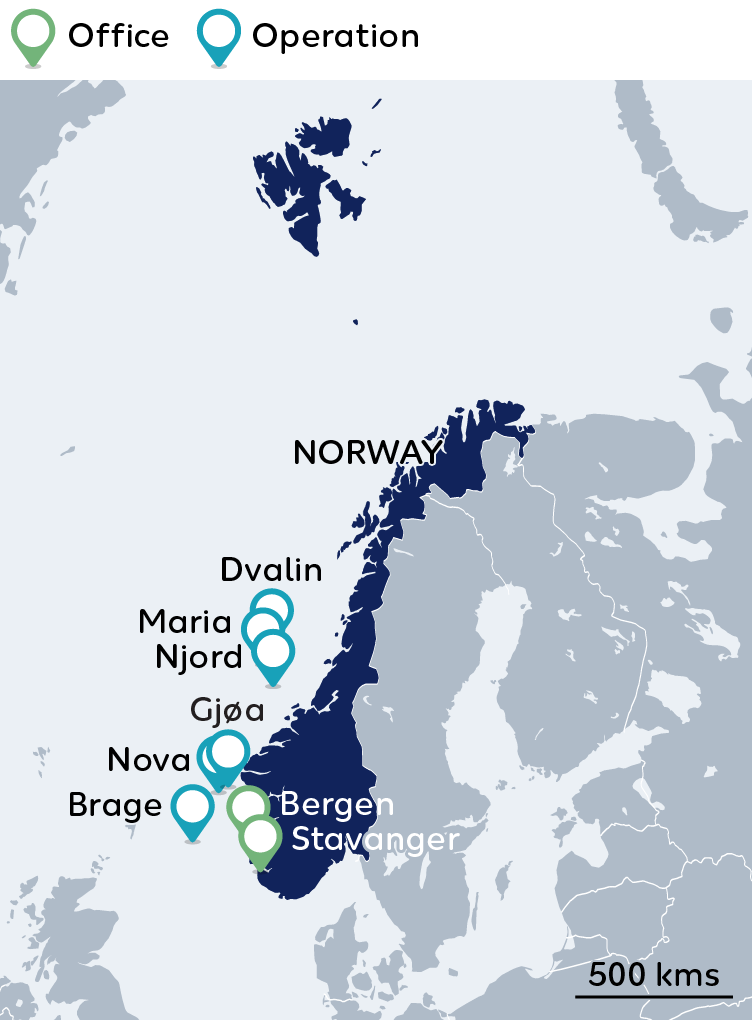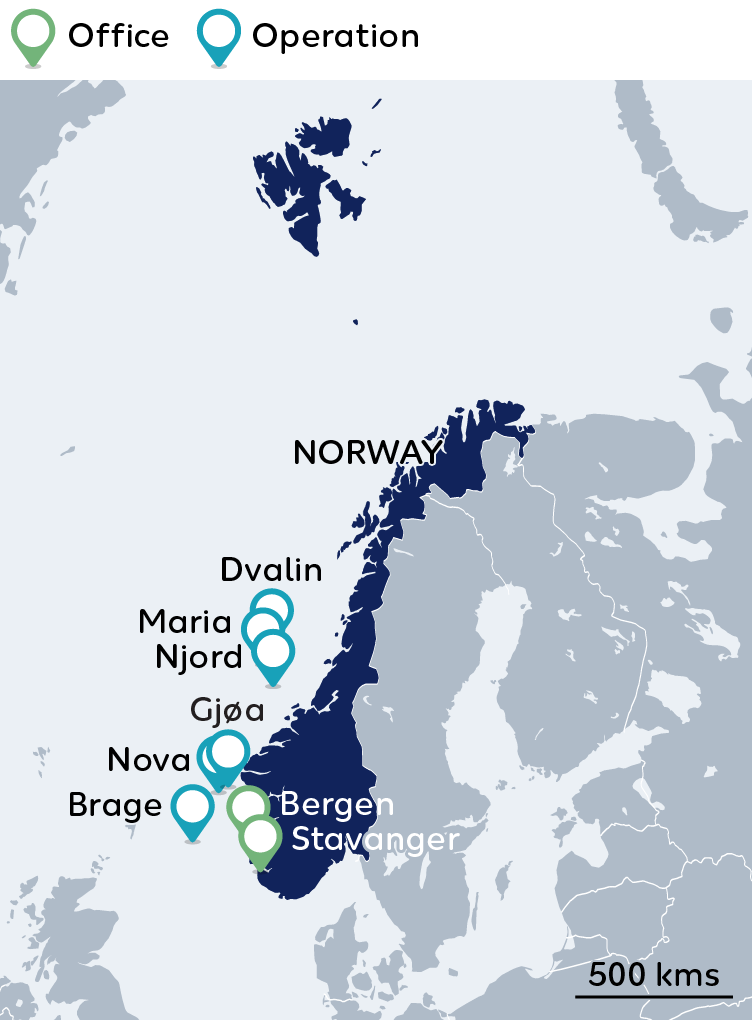 Where we operate in Norway
The company's exploration and production concessions are located in all regions on the Norwegian continental shelf: in the North Sea, Norwegian Sea and the Barents Sea. The southernmost concession is below Stavanger, while the northernmost one is well above Hammerfest. Nova and Brage are located around 120 kilometres west of the city of Bergen. Maria lies further north, roughly at the level of Trondheim, and Dvalin lies even further north.
billion cubic meters of gas are estimated to be in the Dvalin field.
employees can work on the Brage production platform.
million boe are contained in the Nova field according to calculations.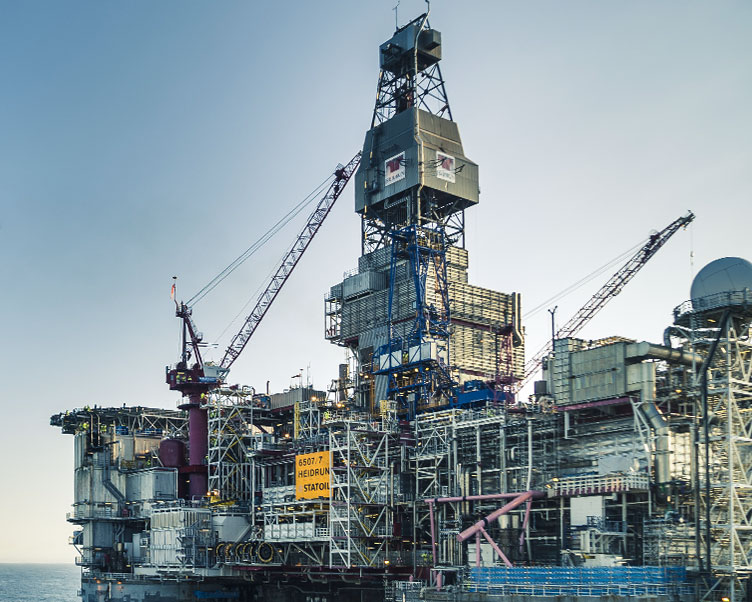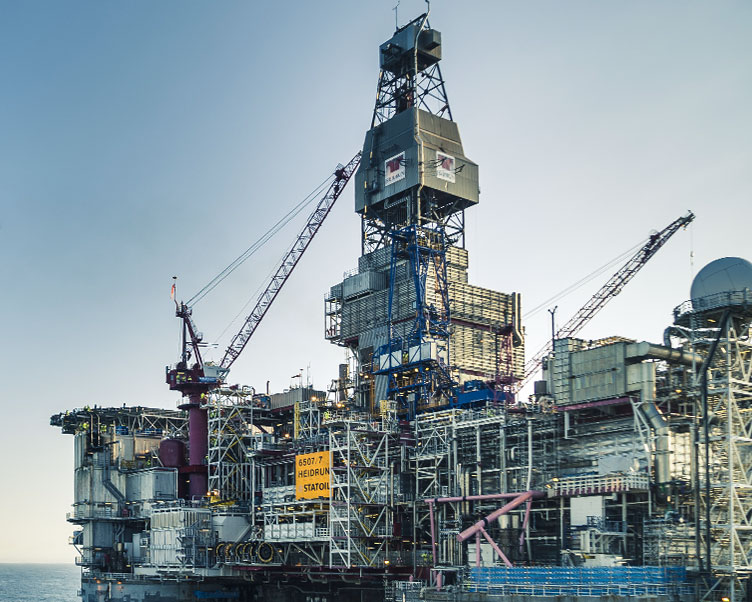 Dvalin – success at the second attempt
The Dvalin field was not considered worthwhile in the 1980s. It was not until the new millennium that a consortium led by Wintershall Dea (then DEA Deutsche Erdoel AG) successfully explored for natural gas. In 2010 and 2012, exploration wells struck two gas-bearing horizons with thicknesses of 150 and 140 metres respectively. Production is planned to start in 2020. To enable that, four production wells are to be connected to the existing Heidrun platform, via a subsea template installed on the seabed.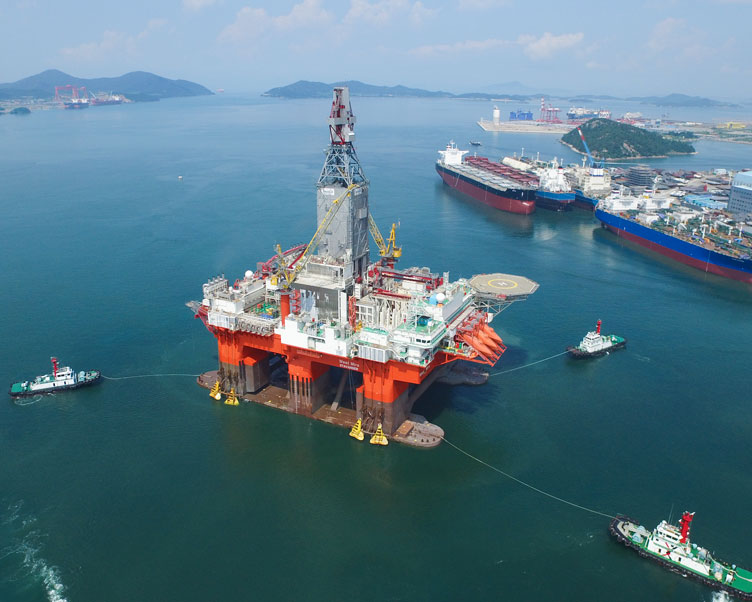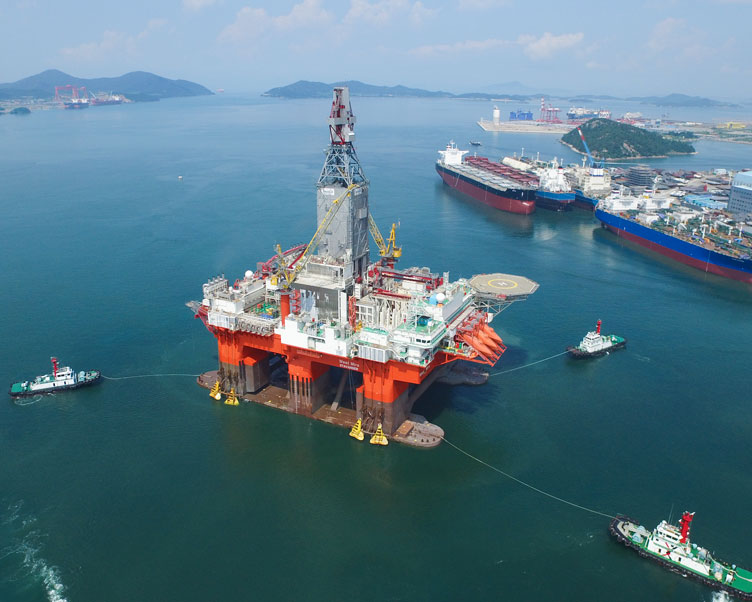 Nova – advantages thanks to technology
The oil and gas reservoir was called Skarfjell when it was discovered in 2012. It was later given the name Nova. Besides Maria and Dvalin, the field is a further self-operated discovery in Norway that Wintershall Dea intends to develop and put on stream. The company is yet again demonstrating its expertise for subsea technology in this project: The reservoir is connected to the nearby Gjøa field via a subsea tieback. That saves resources and money. Production is scheduled to commence in 2021.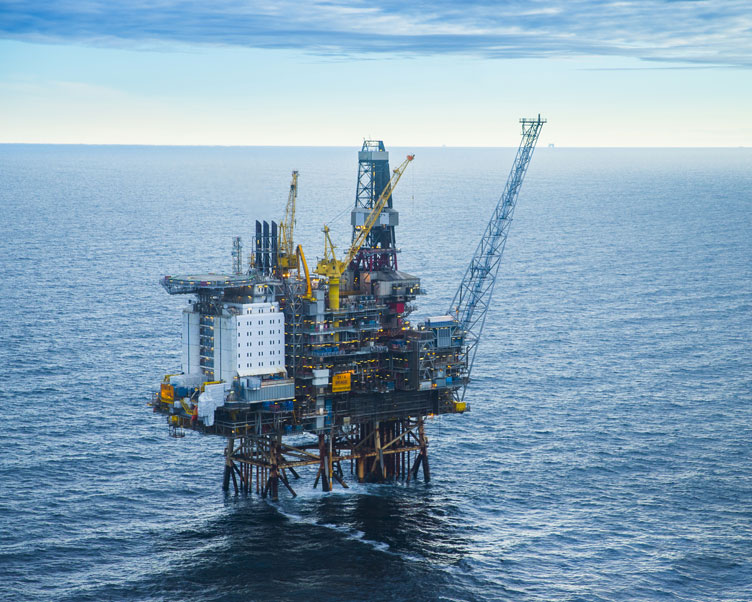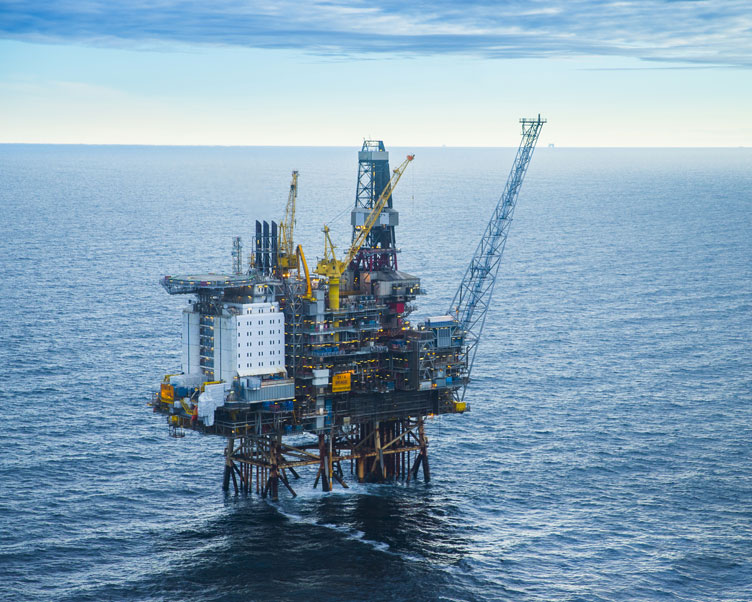 Credit
Wintershall Dea/Morten Berentsen
Brage – the first production platform of our own
The Brage platform has produced crude oil from the field of the same name since 1993. Wintershall Dea (then Wintershall) became the operator in 2013. The new wells drilled since then are some of the most efficient to date and are developing new parts of the field. The company's other objectives for its first self-operated platform in Norway are also ambitious and include achieving a much longer production life cycle. And its efforts have been crowned with success: Thanks to optimized production processes and the efficient infill wells, the field is expected to remain on stream until at least 2030.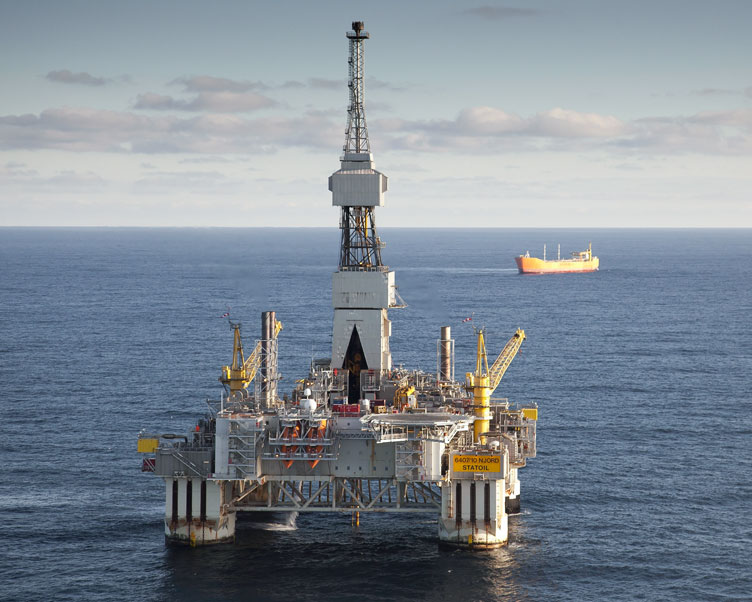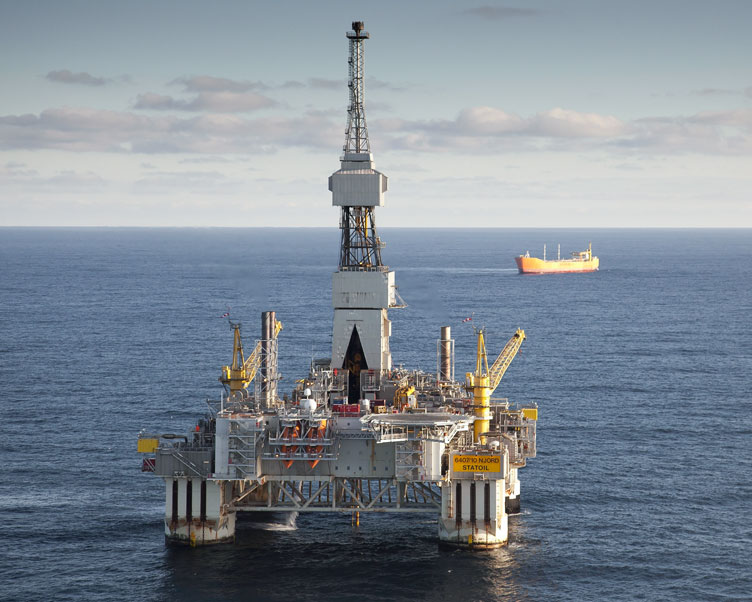 Credit
Equinor/Øyvind Nesvåg
Njord – new start for a greater yield
The recoverable oil and gas reserves in the Njord field are put at 38 million barrels of oil equivalent. Production began in 1997 and was interrupted in 2016 for modernization work on the floating platform being used. The aim is to significantly expand output from the field, in which Equinor operates and in which Wintershall Dea has a 50 per cent stake. Ten new production wells are envisaged as part of the Njord Future project, for example. Production is planned to recommence in 2020 and to last until 2040.
MORE INFORMATION ABOUT WINTERSHALL DEA IN NORWAY CAN BE FOUND ON OUR COUNTRY WEBSITE