Our Energy Transition
Pathway
The fight against climate change and the associated reorientations are among the biggest challenges the world is facing today. We are witnessing rising demand for energy products, driven by population growth and rising living standards, but at the same time, the requirement from society to decarbonise the economy.
At around two-third, our portfolio has one of the highest weightings of natural gas in our peer group.
Share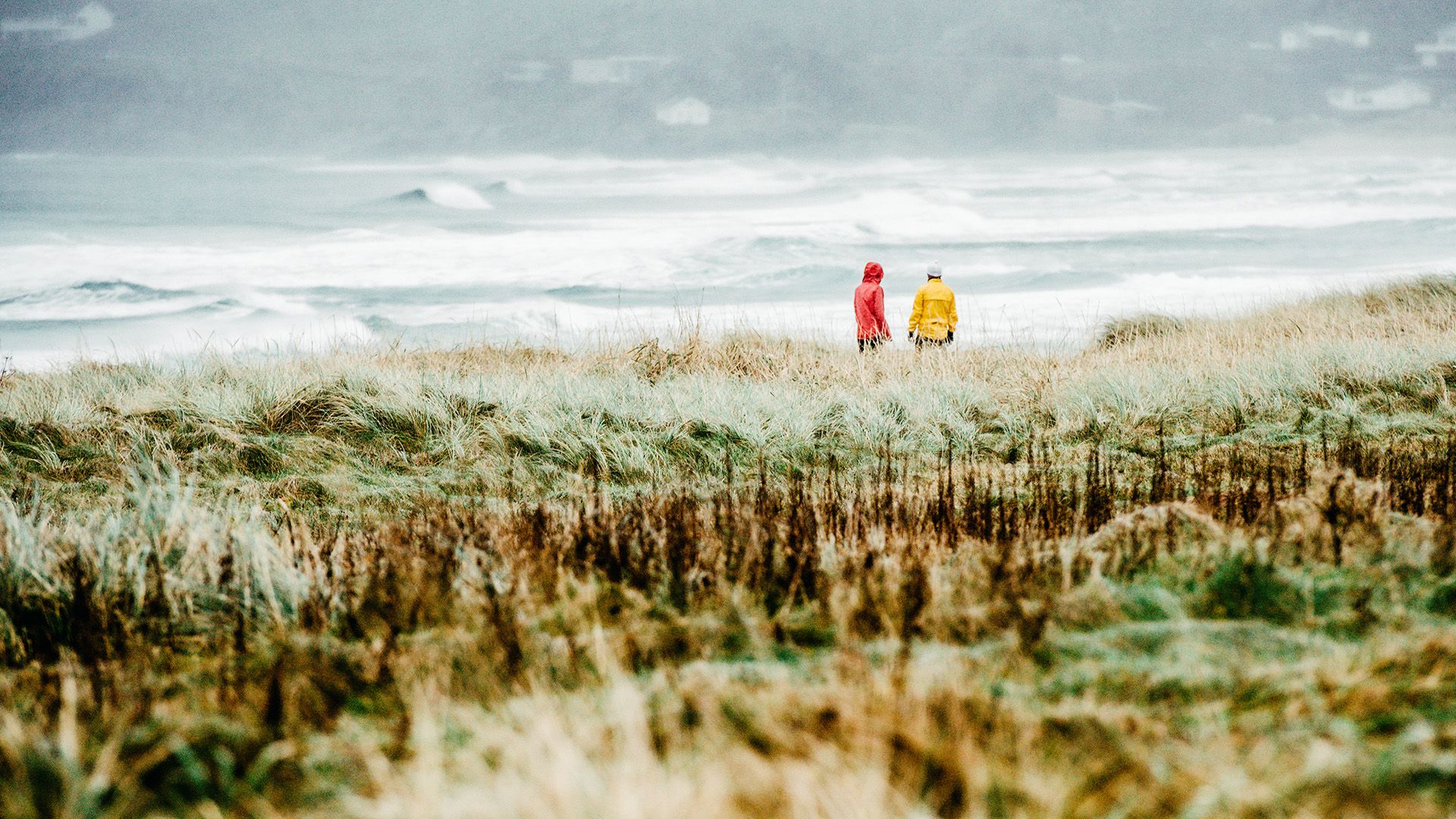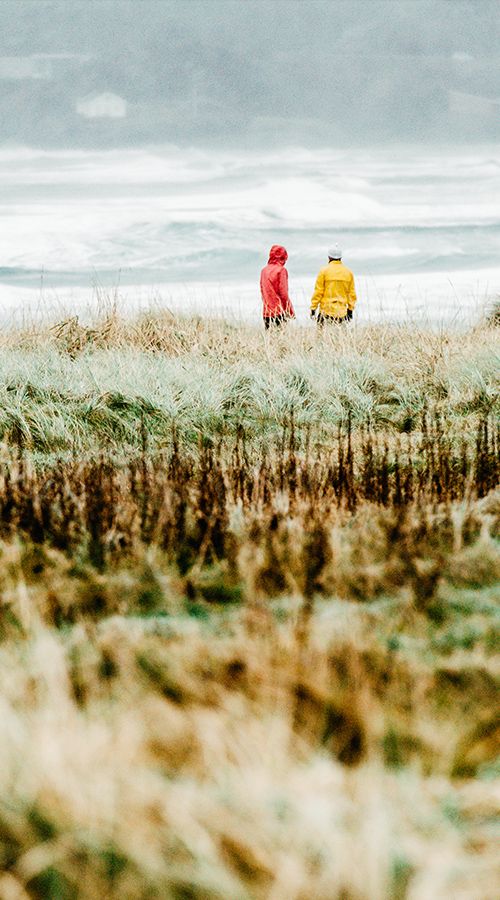 The energy transition towards a low-carbon economy is far-reaching and complex, requiring government policy changes and difficult choices for consumers. Energy supply should be abundant, affordable and carbon-efficient and, at the same time, not undermine prosperity. Delivering more affordable energy while at the same time reducing greenhouse gas emissions and other pollution will require significant changes in the current energy mix.
Our climate targets and ambitions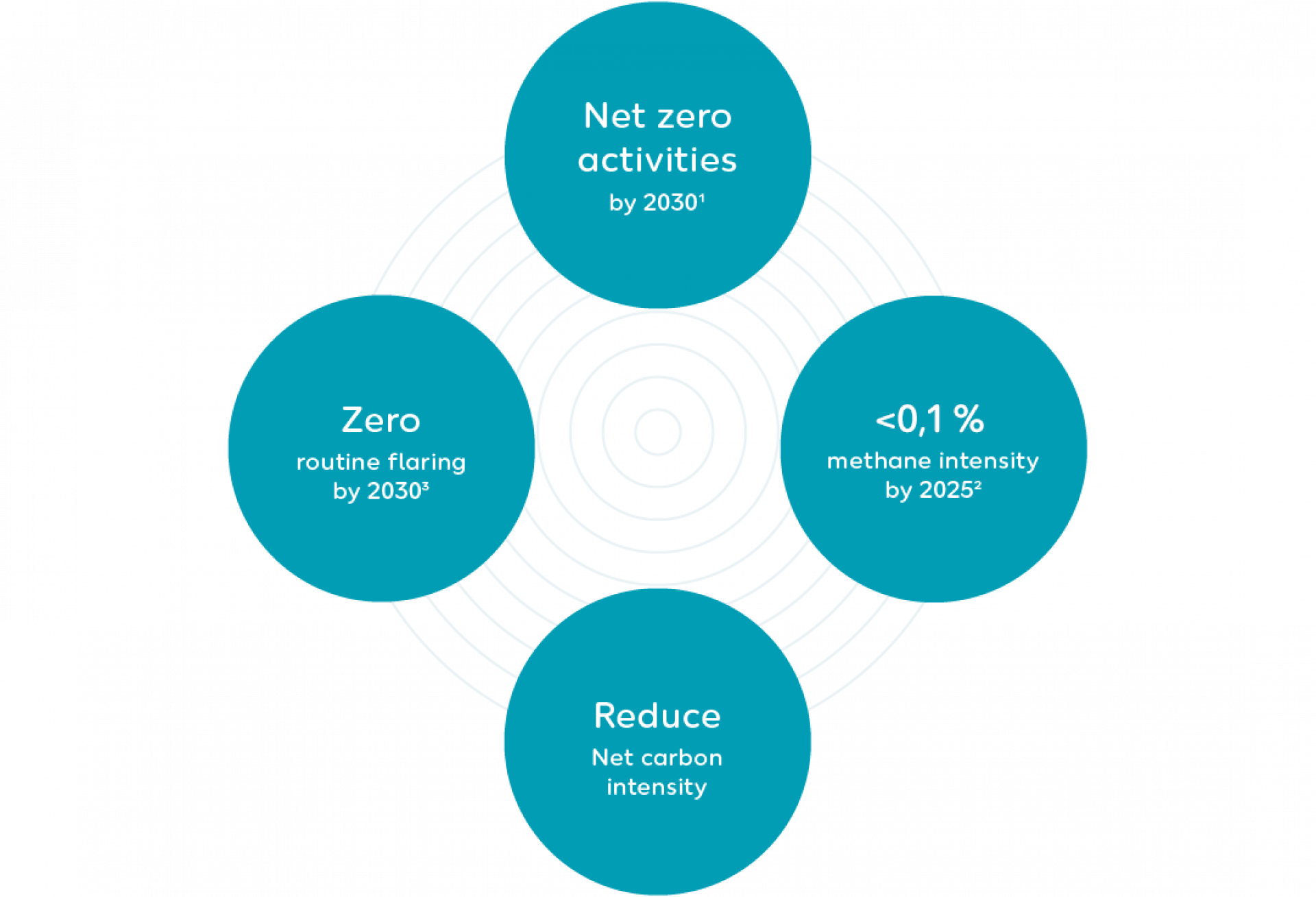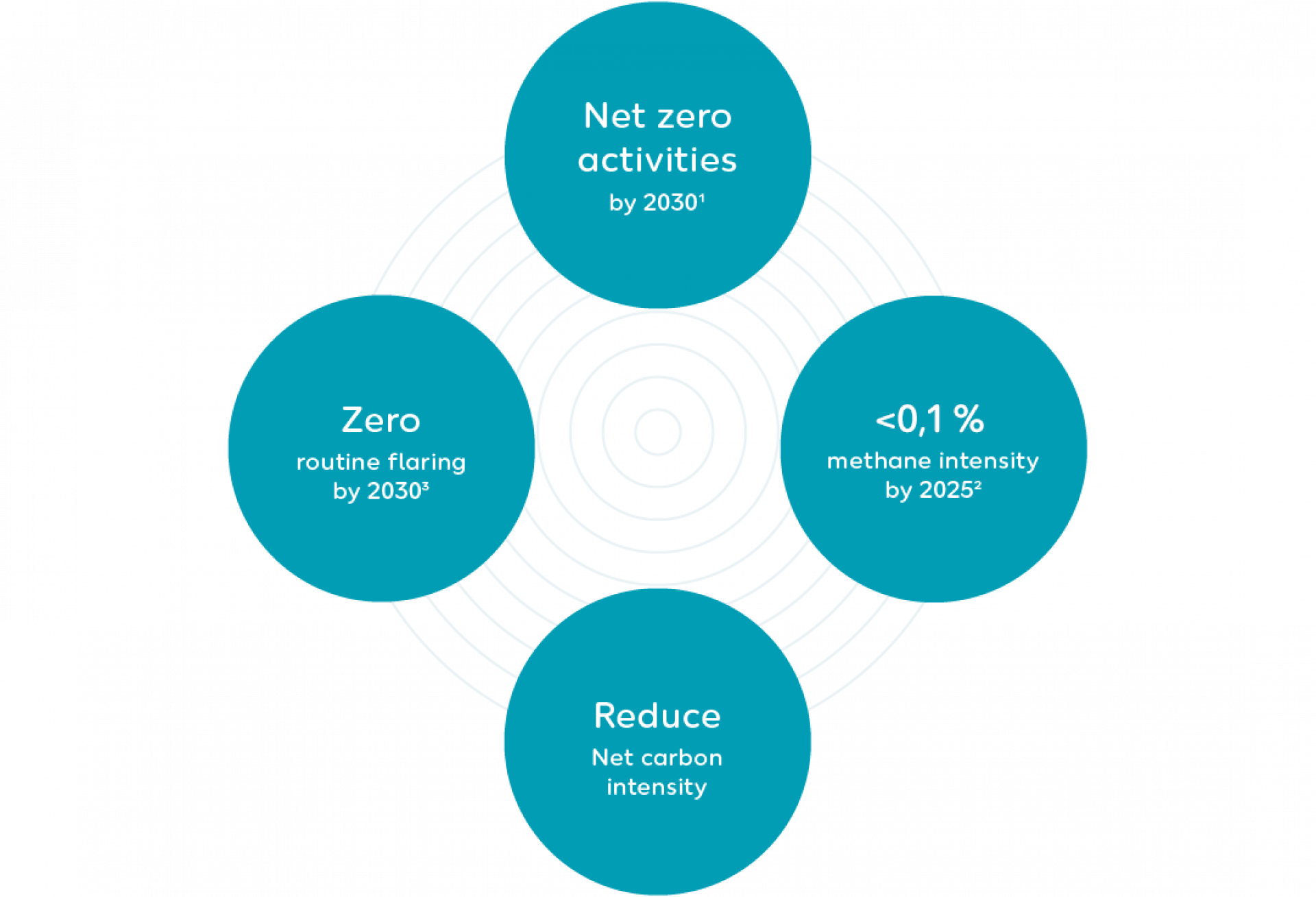 Net Zero activities by 2030
Our target is to reduce our Scope 1 and Scope 2 greenhouse gas emissions of our upstream activities at equity share basis by 2030.1
Below 0.1 % methane intensity by 2025
Our target is to reduce our methane intensity to below 0.1 % by 2025.2
Zero routine flaring
Our target is to maintain zero routine flaring of associated gas during our operations.3
​Reduce net carbon intensity
Our ambition is to manage and reduce net carbon intensity including Scope 1, 2 and 3 greenhouse gas emissions.
1Scope 1 and 2; operated and non-operated at equity share basis
2 100% volume of methane emissions of Wintershall Dea's operated assets divided by the volume of the own operated gas marketed
3 Commitment to the World Bank's initiative "Zero Routine Flaring by 2030"
Our role in the energy transition
At Wintershall Dea, we are determined to play a key role in the energy transition, delivering low-cost, reliable energy to customers. We have set ambitious and measurable targets to further reduce our emissions.
Our portfolio is well-positioned for growth in natural gas. Over the next decade, Wintershall Dea will be investing around €400 million in various initiatives to reduce our greenhouse gas emissions, which will also include investing in projects involving carbon capture and storage (CCS) and hydrogen production.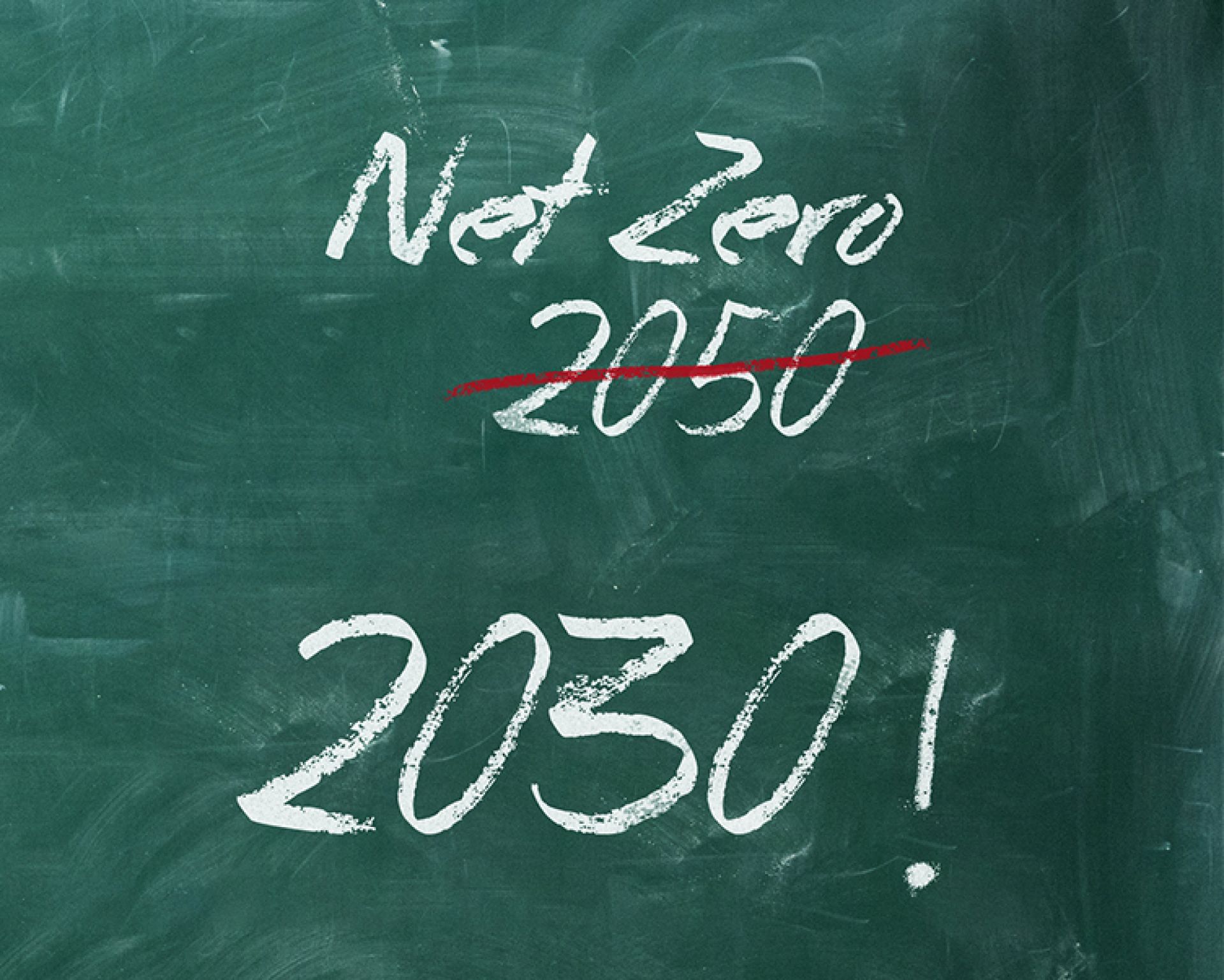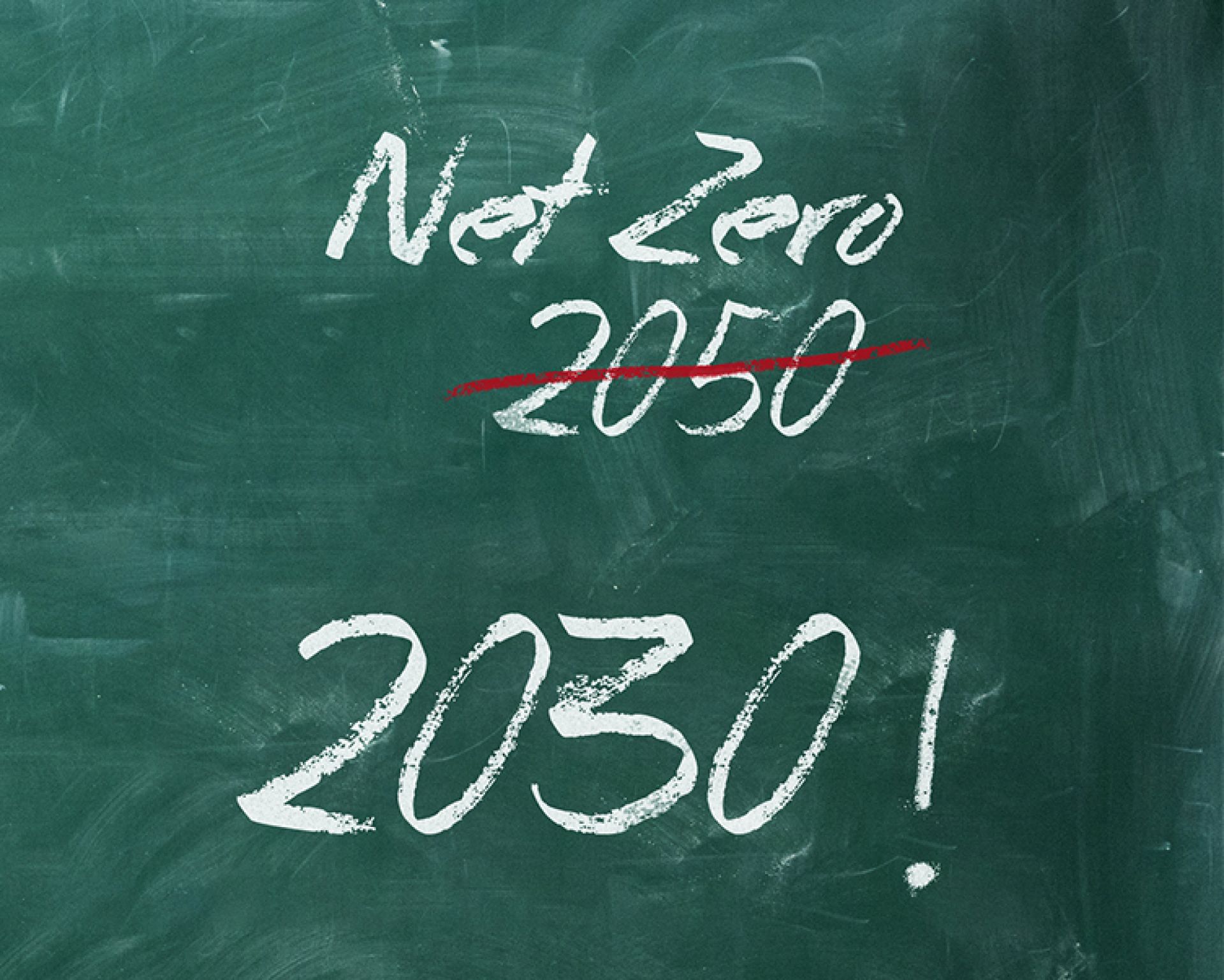 Credit
Getty Images/Yaorusheng
Credit
Statoil/Harald Pettersen
Why natural gas plays a crucial role
Our portfolio has one of the highest weightings of natural gas compared with other companies in our industry. Natural gas has a crucial role in the energy transition, including the switch from coal to gas in the next decade and the production of hydrogen in the years to come.
With 8 kg CO2e/boe, our GHG intensity (Scope 1, Scope 2) remains at a low level compared to the IOGP industry average of 17.7 kg CO2e/boe (2022), and we have continued to take measures to drive them lower still. For example, the power supply for our Mittelplate field in Germany was switched to 100 % certified electricity from renewable sources during 2020.
Our gas-weighted, low-emission portfolio is also supported by low production costs, which remained below €5.8  per boe in 2022. This enables our company to stay resilient and competitive in this transformational period.
Wintershall Dea strongly supports the European Union's 2050 carbon neutrality target. As Europe's leading independent gas and oil company, we want to contribute to this path by reducing greenhouse gas emissions of our activities and utilising new technologies.
The essentials: CCS and hydrogen
CCS and hydrogen are considered essential components to achieving the target set by the European Union. We believe that due to our consistent innovation management approach to identifying new business opportunities anchored in existing assets, skills and competencies, these two will become a part of Wintershall Dea's DNA in the future.
Wintershall Dea has already started to participate and invest in CCS and hydrogen projects, which is central to reduce Scope 3 emissions and represents one path towards our medium-to-long-term contribution to reaching the goal of the Paris Agreement.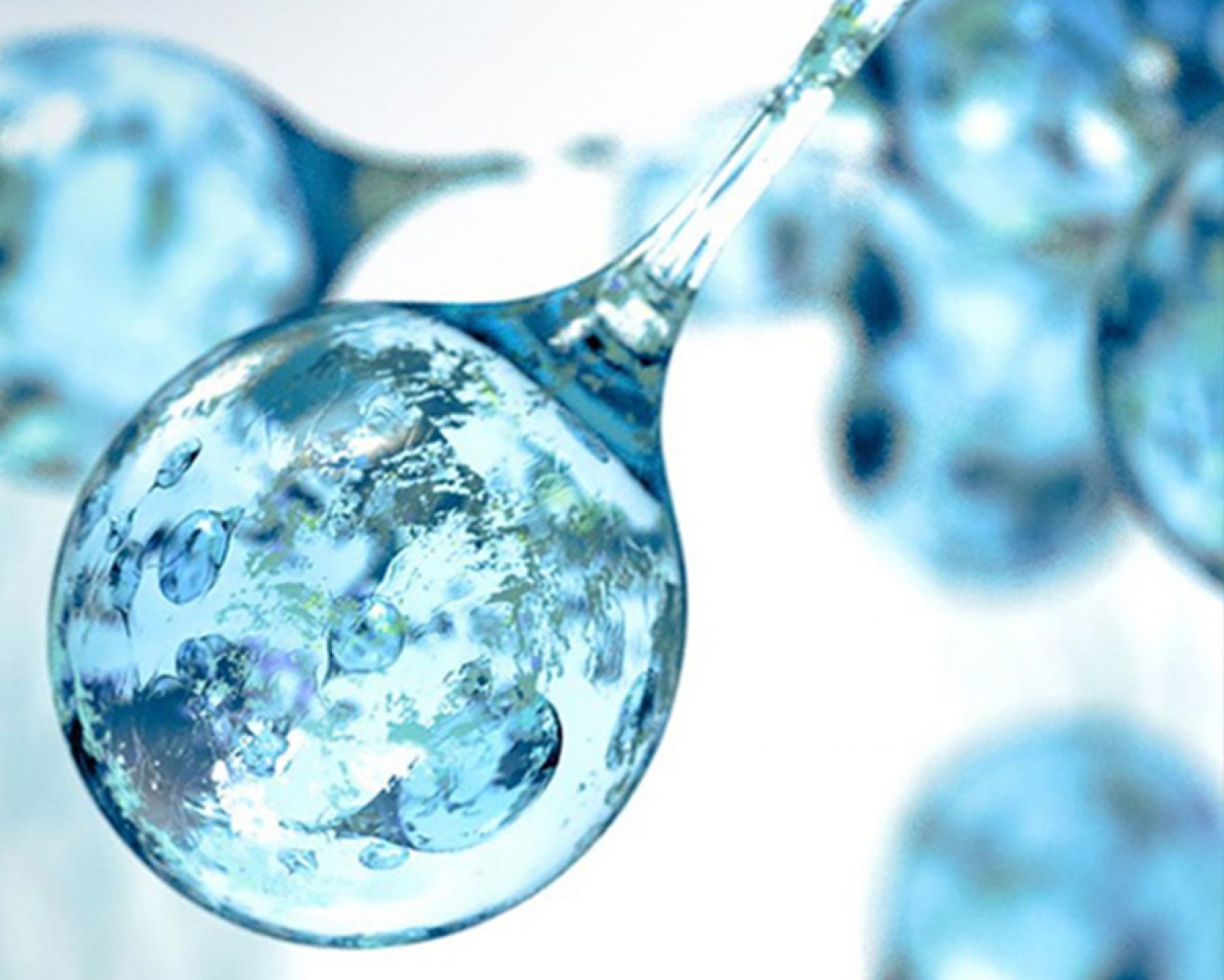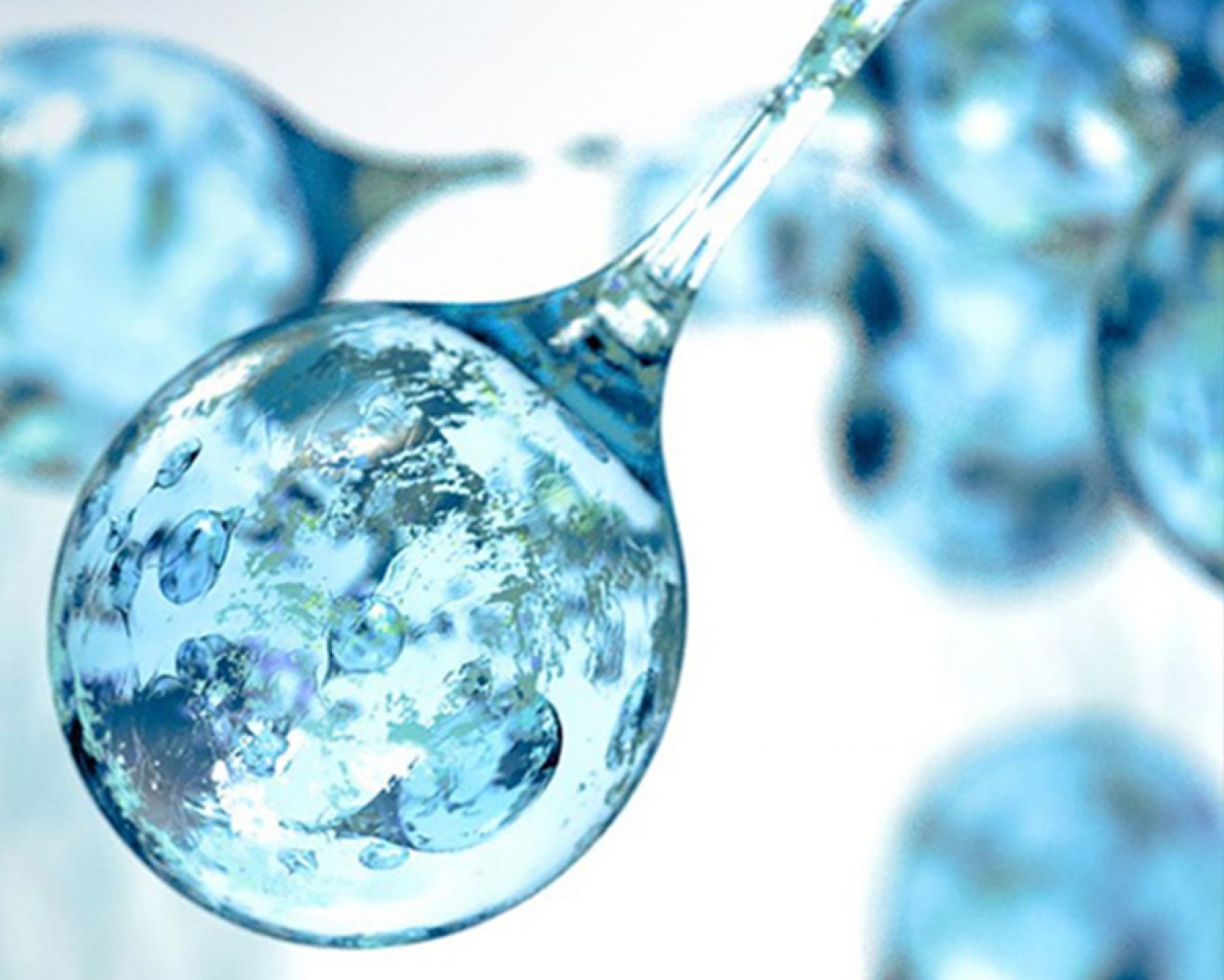 How we aim to achieve our energy transition targets
We focus on four pillars which provide us with a response framework for the climate challenge and are firmly anchored in our strategy.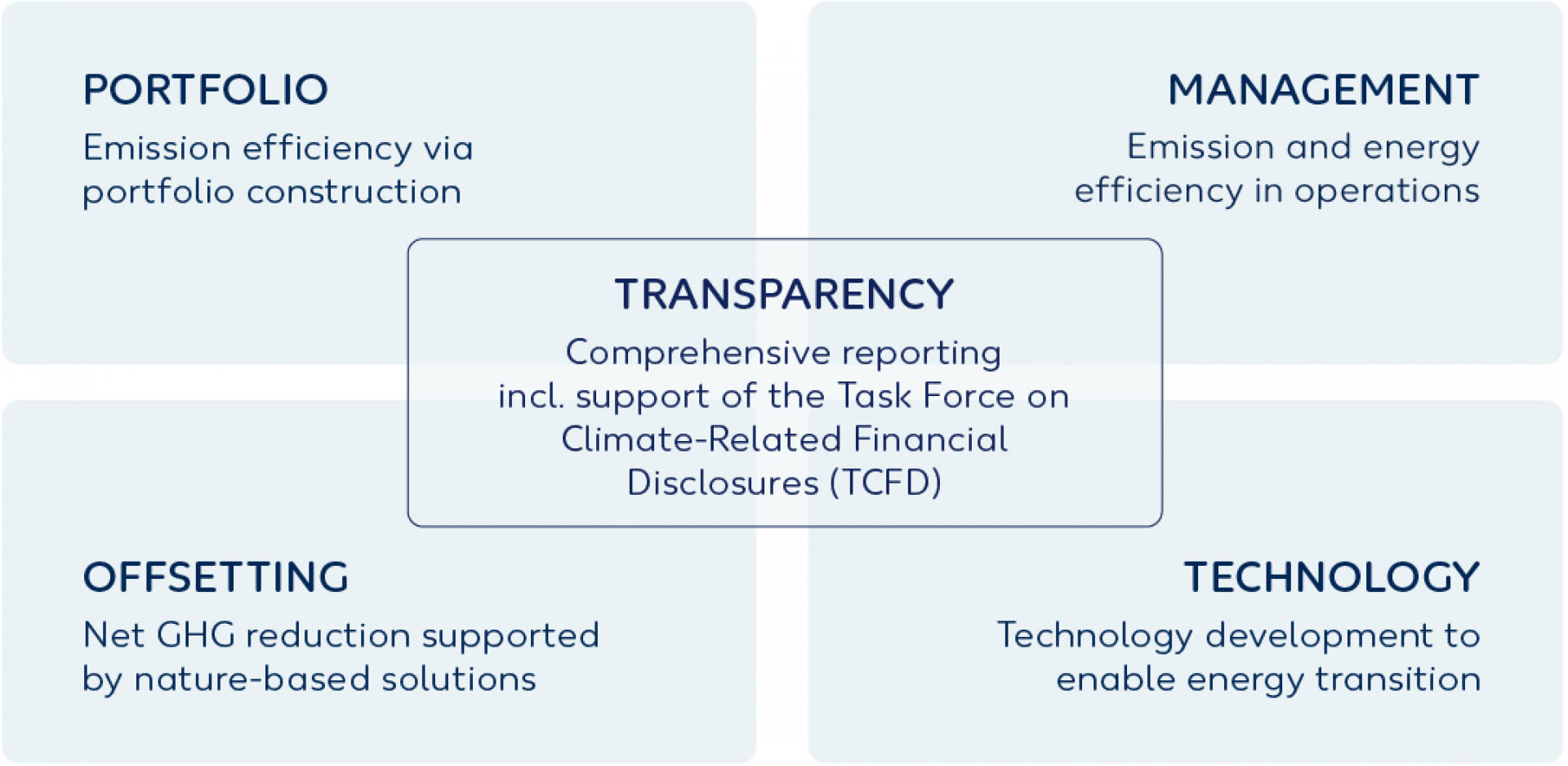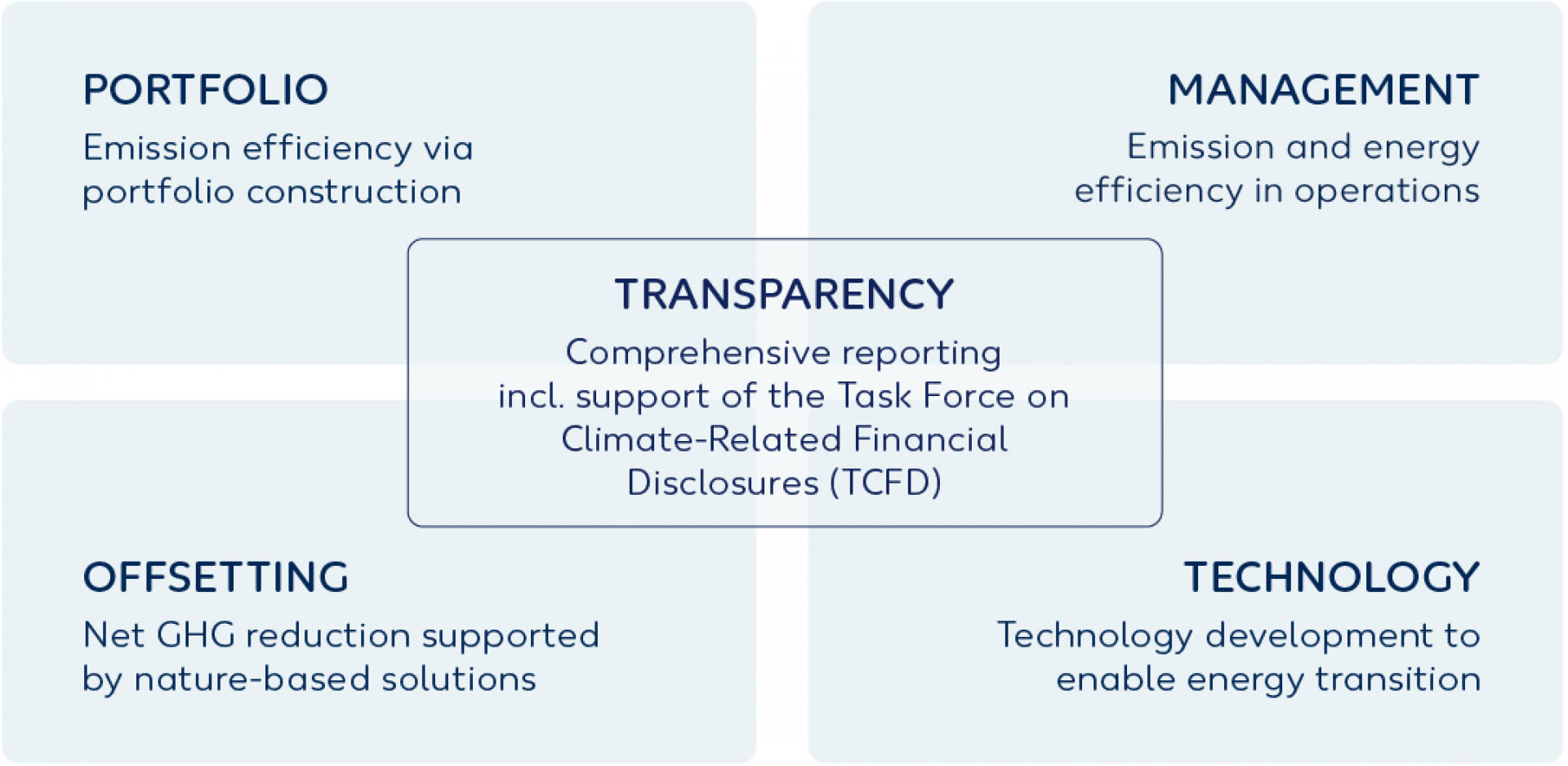 Our energy transition pathway is set to contribute to sustainable, responsible and profitable gas and oil production in a low-carbon environment.
To begin, we continuously review our portfolio, focusing on carbon-efficient assets and activities. We then implement strict emission management in all our operations by realising increasing energy efficiency, introducing electrification and using other state-of-the-art technologies. Emissions that cannot be avoided at a reasonable cost through portfolio and emissions management will be compensated through investments in nature-based solutions, such as reforestation and forest protection projects and the development and use of CCS and related hydrogen activities.
A detailed description of our four-pillar approach is available in our Sustainability Report 2021 on page 20.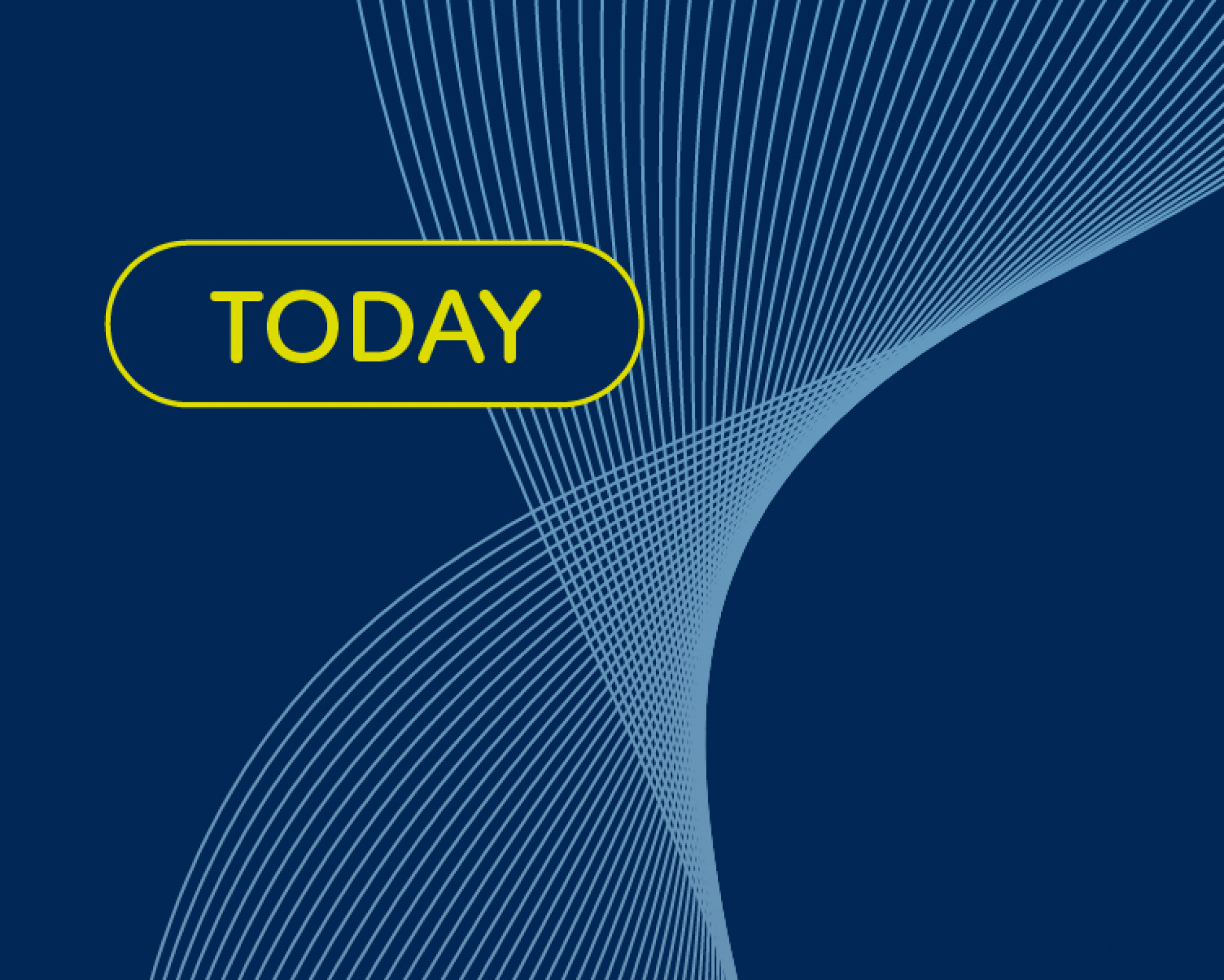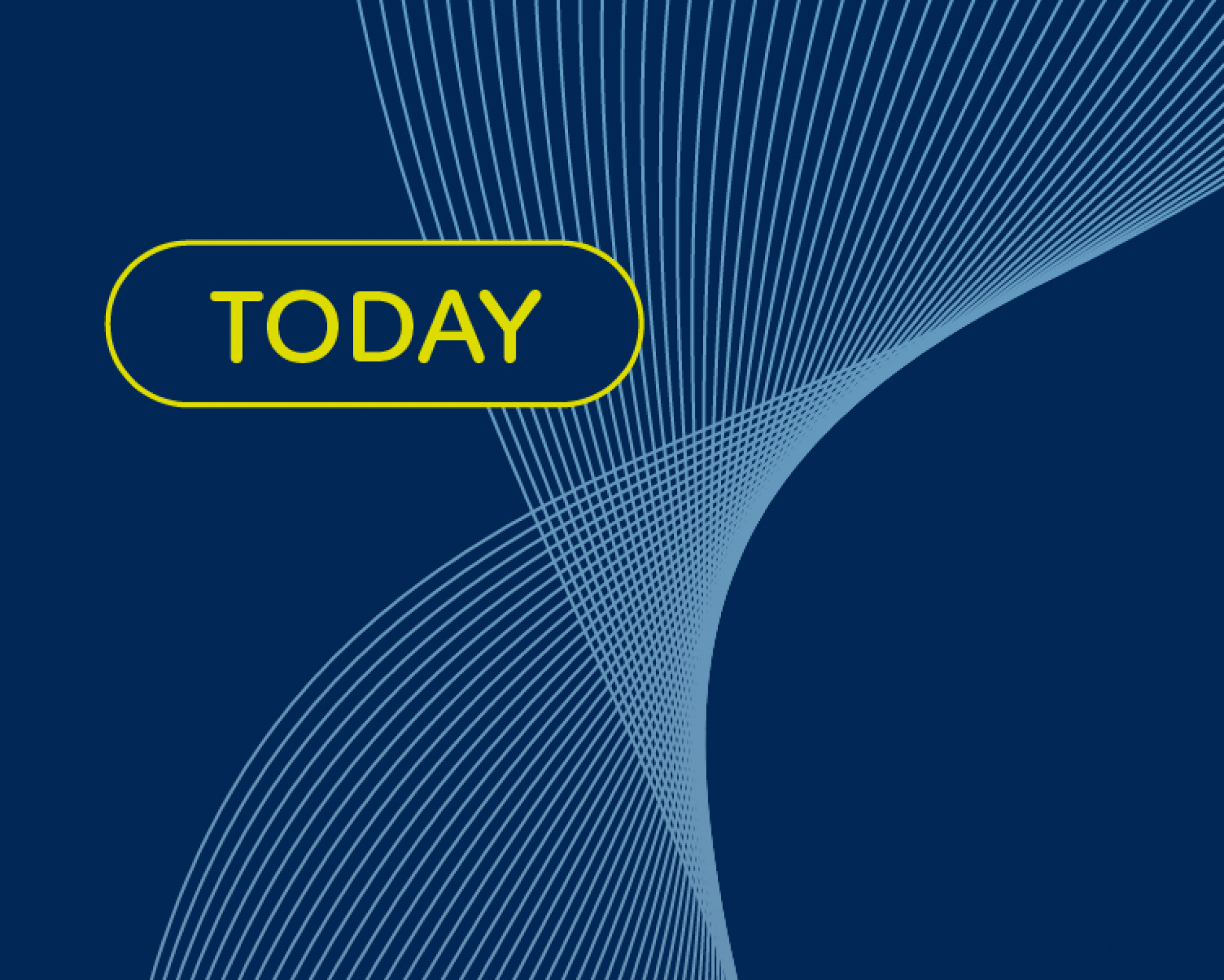 Gas-weighted portfolio and founding member of the Methane Guiding Principles industry initiative
Commitment to support the recommendations of the Task Force on Climate-Related Financial Disclosures
Dedicated 4-pillar climate approach on portfolio and emission management, offsetting and technologies
Maintain no routine flaring of associated gas according to the World Bank's "Zero Routine Flaring by 2030" initiative
Reduce methane emissions intensity to below 0.1 % by 2025
Focusing on carbon-efficient assets and activities and increasing energy efficiency by strict management of greenhouse gases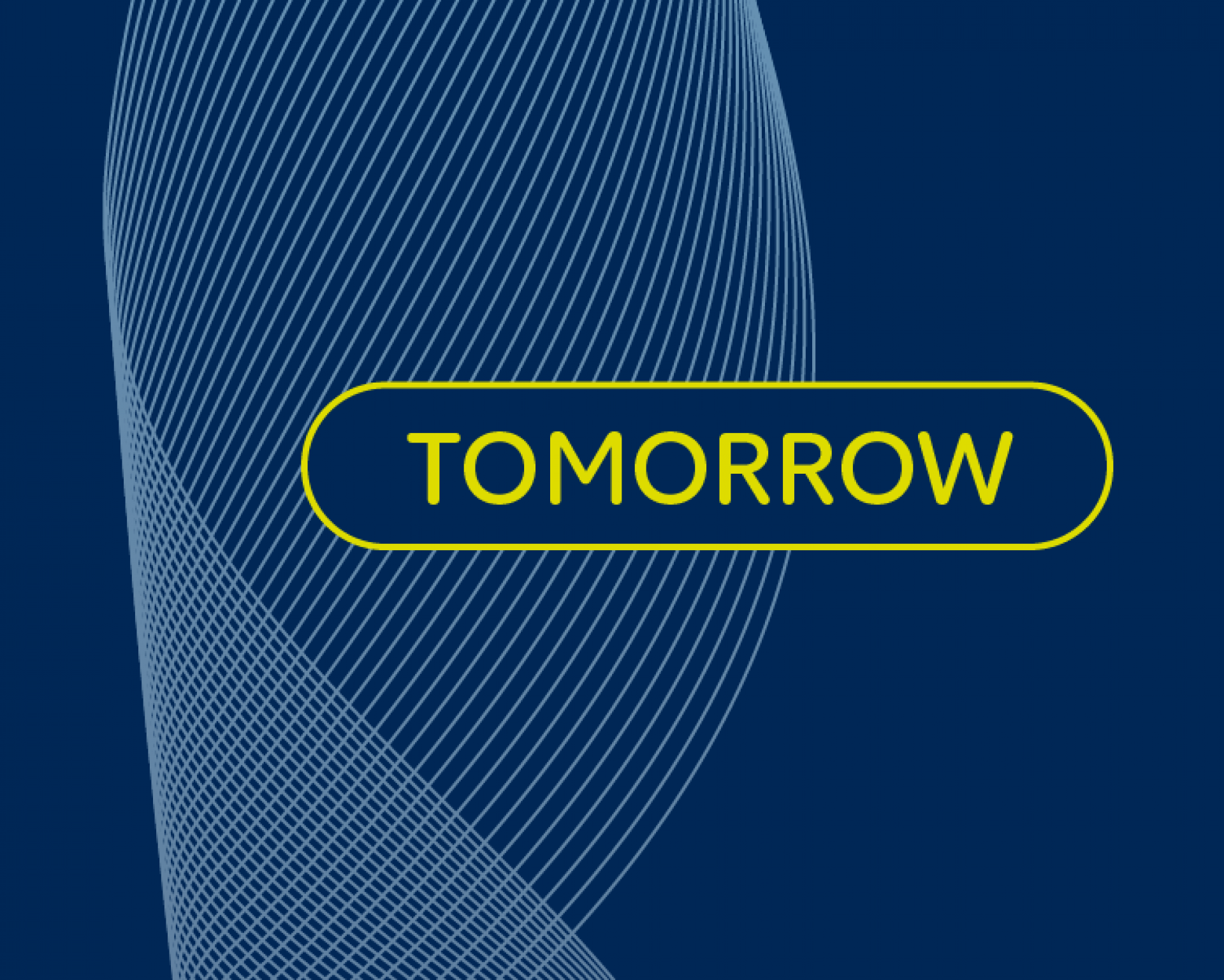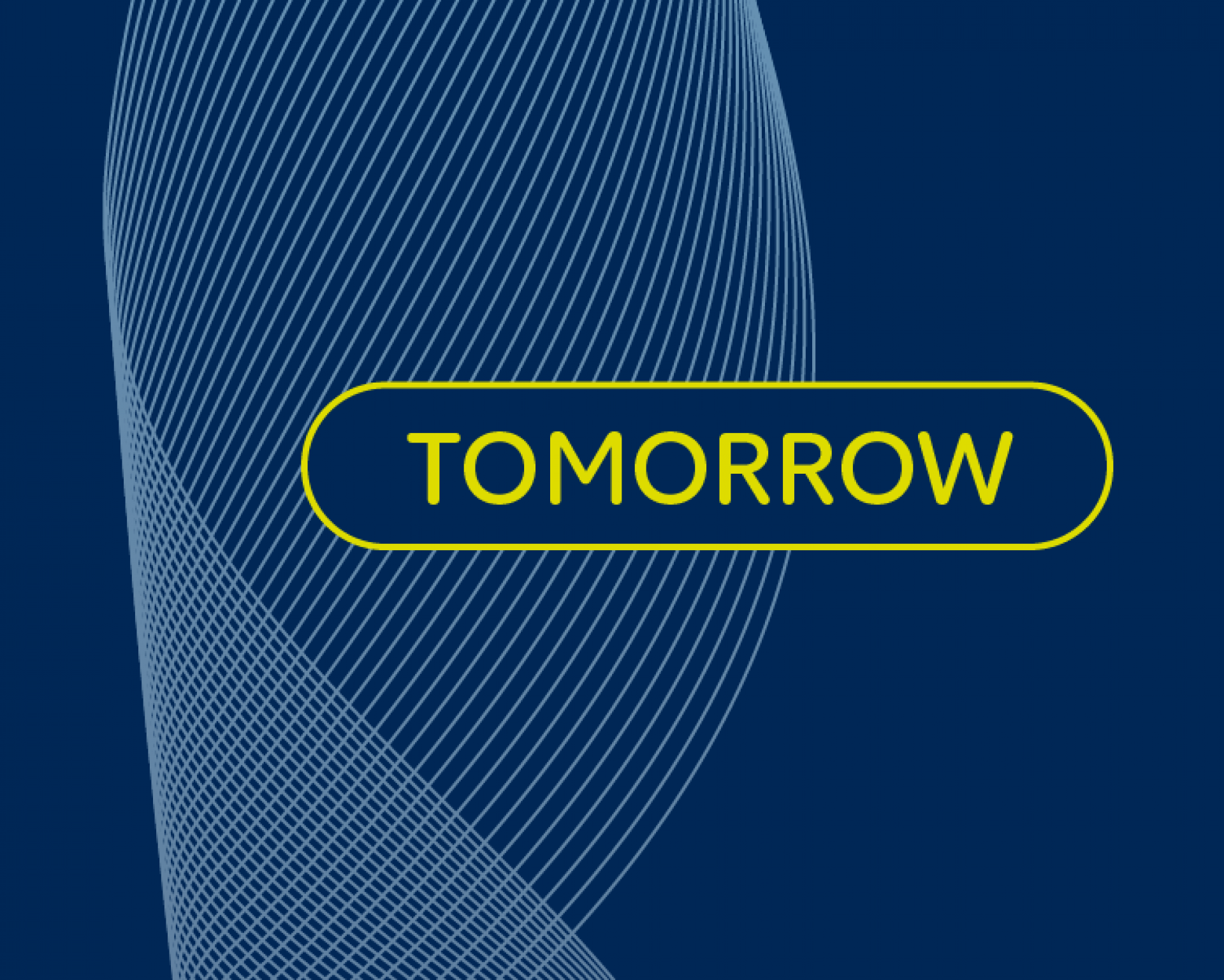 Investments of around 400 million € within the next 10 years to implement our climate approach
Member of the Oil and Gas Methane Partnership 2.0, a voluntary initiative to help companies reduce methane emissions by establishing a high level of data confidence
Investments in nature-based solutions (such as forest protection and reforestation) to compensate unavoidable emissions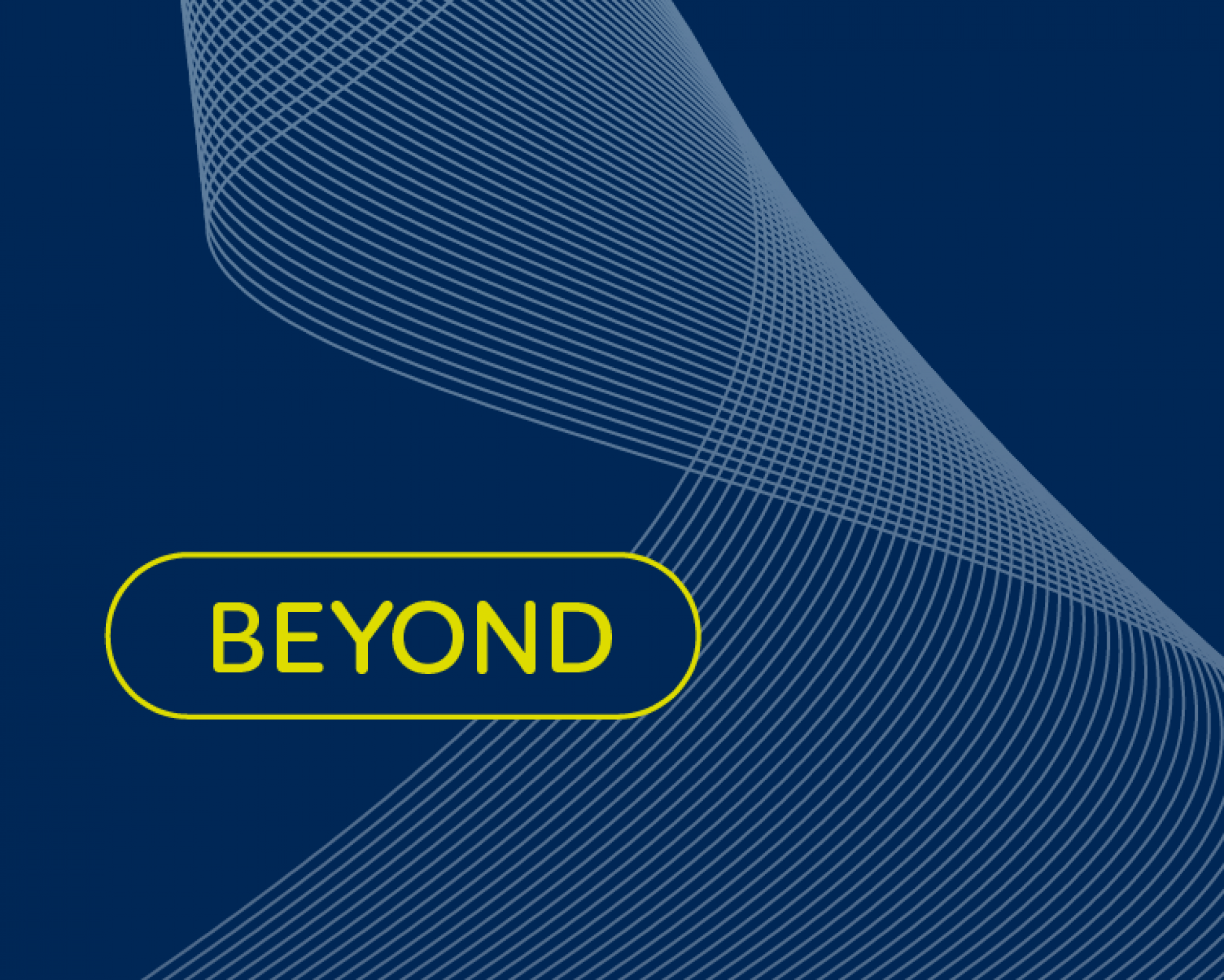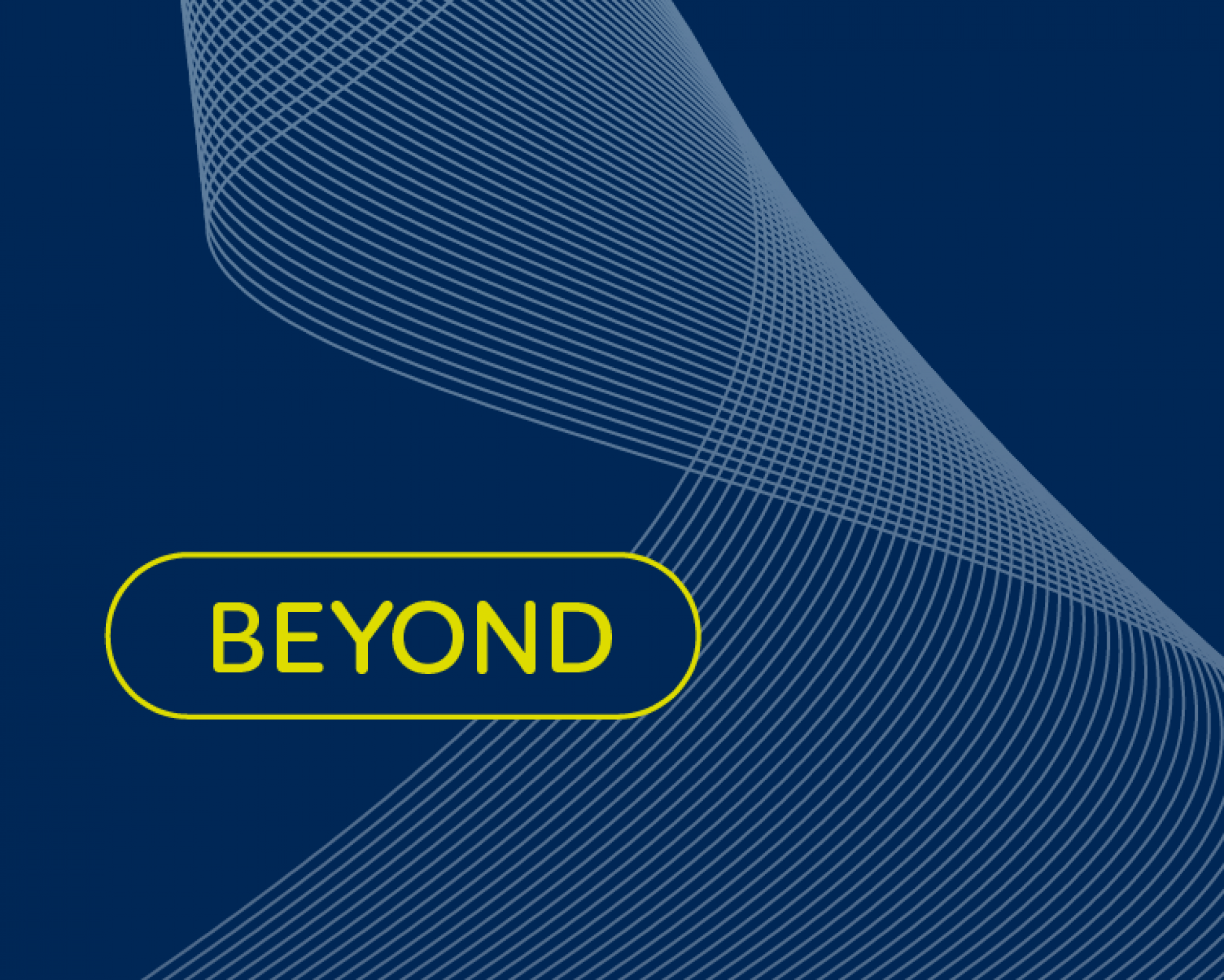 Net zero greenhouse gas emissions (Scope 1 & 2) for all our upstream acitivies by 2030
Reduce Scope 3 greenhouse gas emissions through application of hydrogen technologies and CCS