Committed to
environmental protection
Wintershall Dea is aware of the potential environmental impact of its business activities. As a company with operations around the globe, we want to play our part in environmental protection. We take responsibility in this regard by setting high standards and investing in technical innovation.
At our Emlichheim location, we have turned the Holleberger Moor waste disposal site into a biotope with water areas and gravel islands.
Share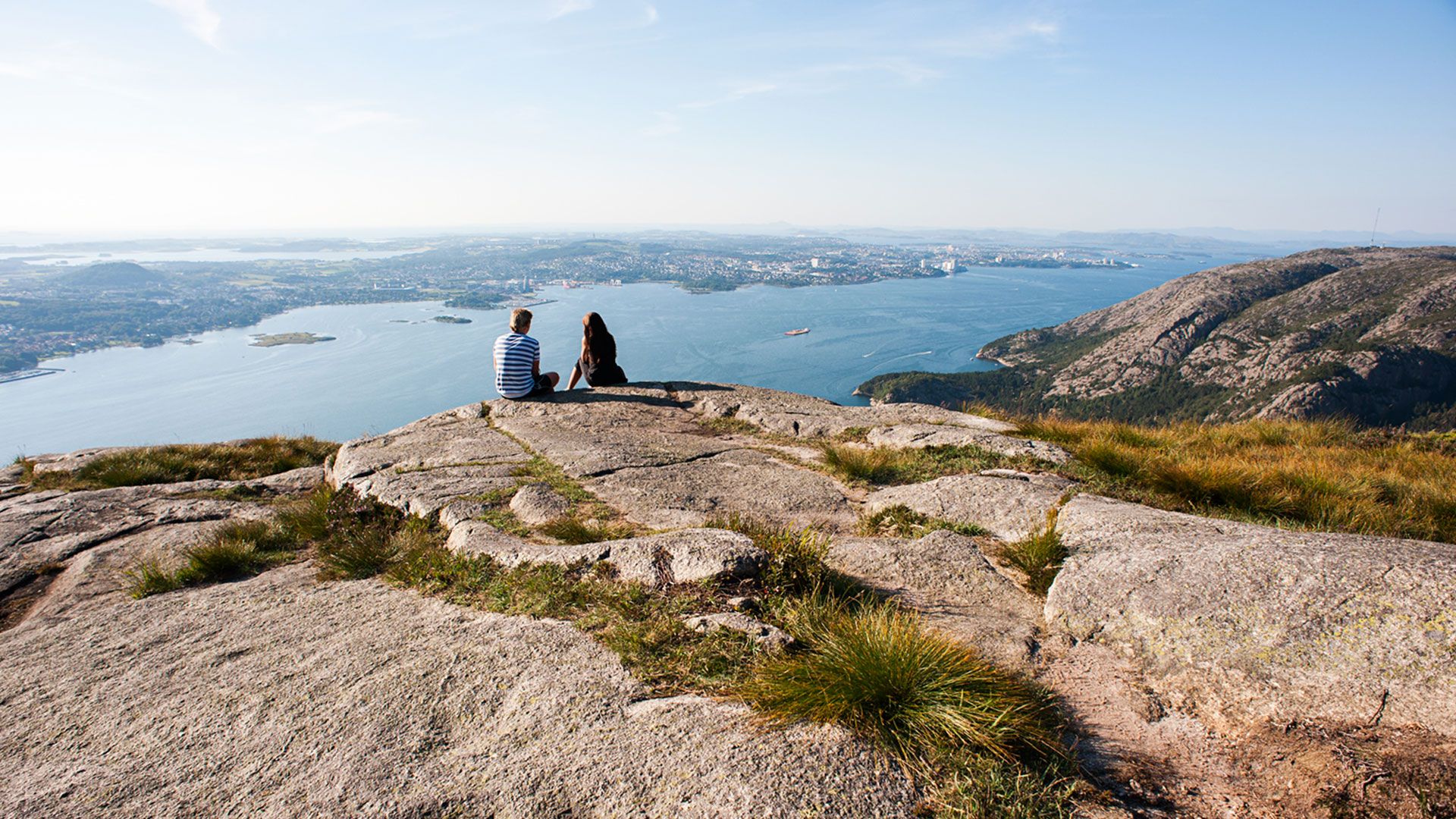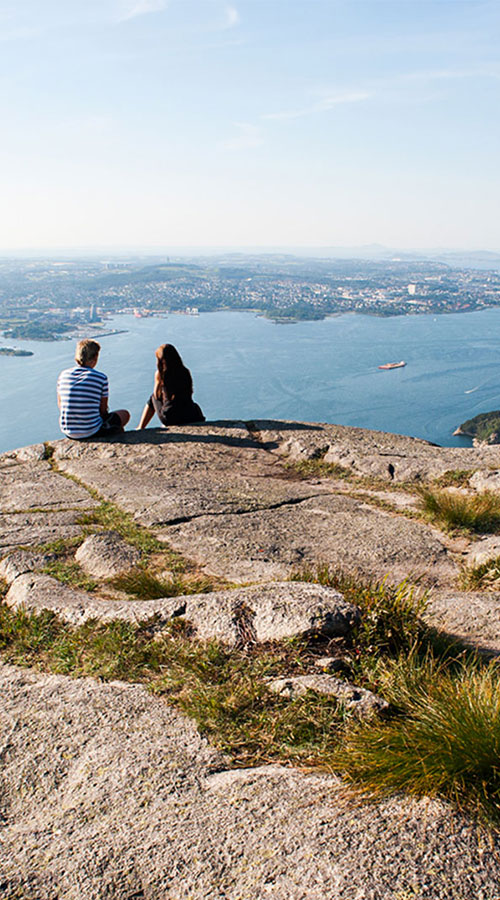 Credit
Wintershall Dea/Thor Oliversen
We stand for responsible extraction of natural resources and a professional management of risks. We want to further reduce our ecological footprint, increase our transparency and promote technical solutions for environmental protection.
Management of environmental protection
Through clear guidelines and systematic management, we aim to minimize our ecological footprint and use resources sparingly. Reducing emissions and energy consumption in our operations in the interests of the environment is a fixed component of our risk assessments and process optimization strategy. These are quantified in project evaluations, social and environmental impact assessments and HSE due diligence followed up by respective measures.
Our management systems contain company-wide guidelines and requirements that are based on legal regulations and international standards. They are adapted to the requirements of the international standards ISO 14001 and ISO 50001 for environmental and energy management. Locations in Germany, Norway, Argentina, the Netherlands, Egypt and our joint ventures Achimgaz and Severneftegazprom are certified.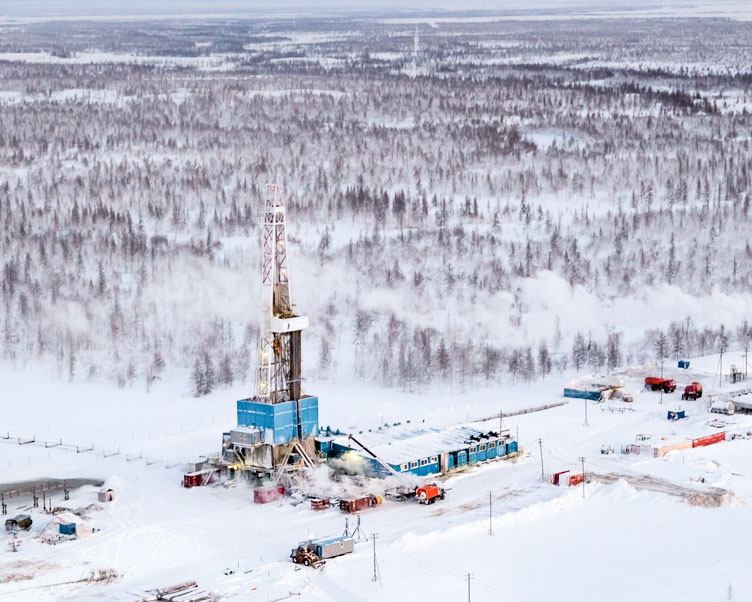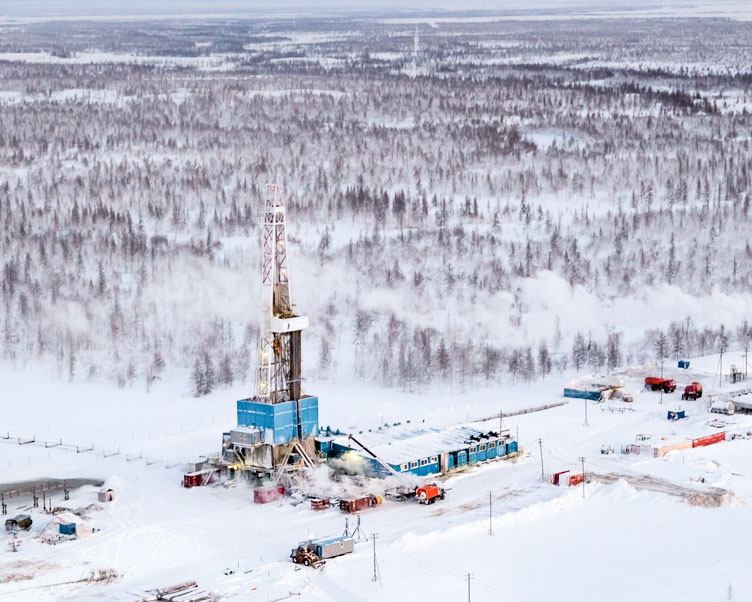 Credit
Wintershall Dea/Justin Jin
Biodiversity
In the regions in which we produce crude oil and natural gas, we ensure that ecosystems are protected. Before carrying out new projects or building new plants, we always conduct risk assessments and studies to examine potential impacts on the environment. So, we can plan our activities in a way, where possible effects on the environment are completely avoided or minimized. For us, this has priority over restoration or compensation.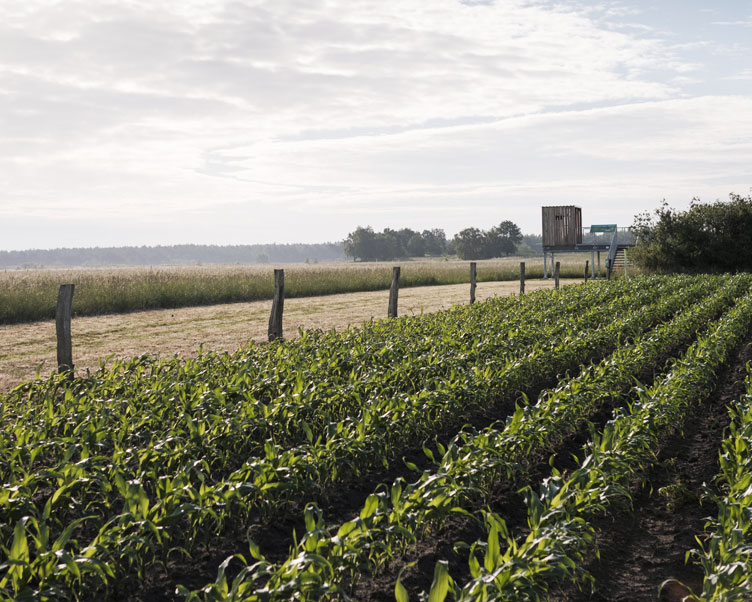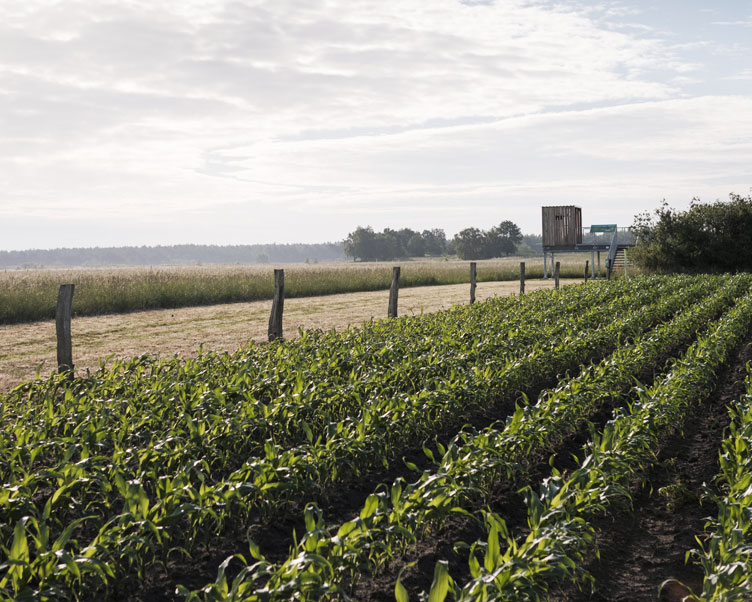 Credit
Wintershall Dea/Frank Schinski
Example: Turning a waste disposal site into a biotope
When Wintershall Dea cleans up and renaturalises previously used areas, special attention is given to biodiversity. At our Emlichheim location, for example, we have turned the Holleberger Moor company waste disposal site into a biotope covering 50,000 square meters with areas of water and gravel islands.
Example: Tracking seabirds
In the research project SEATRACK, GPS tracking is used to chart the flight patterns of seabirds in North Atlantic waters. SEATRACK is used, among others, by the Norwegian government and oil and gas companies like Wintershall Dea. We use its findings to assess environmental risks before carrying out drilling and production.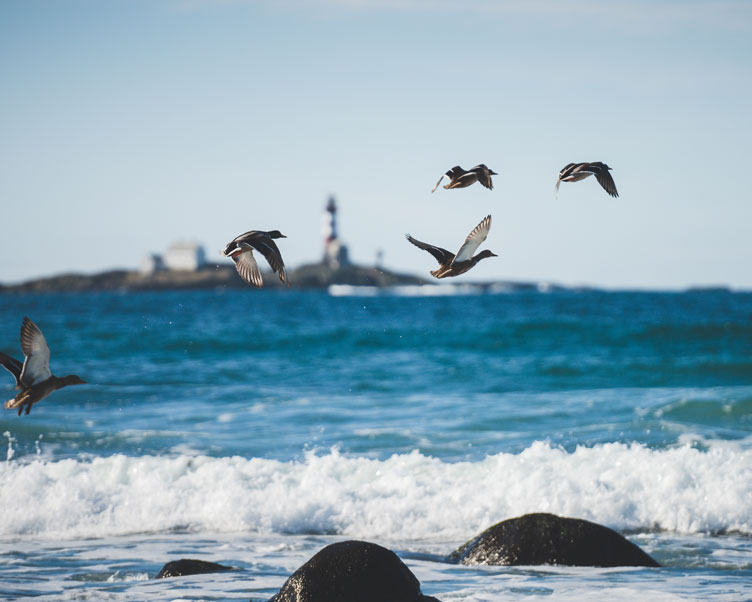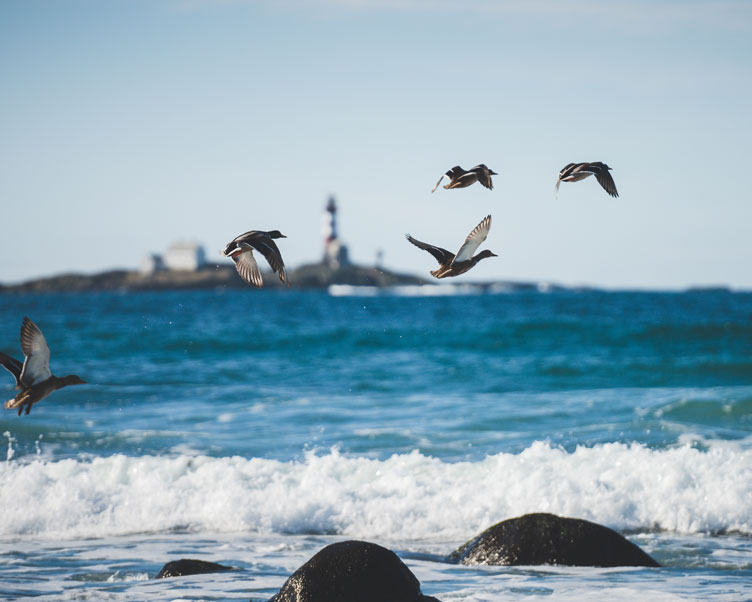 Credit
Wintershall Dea/Thor Oliversen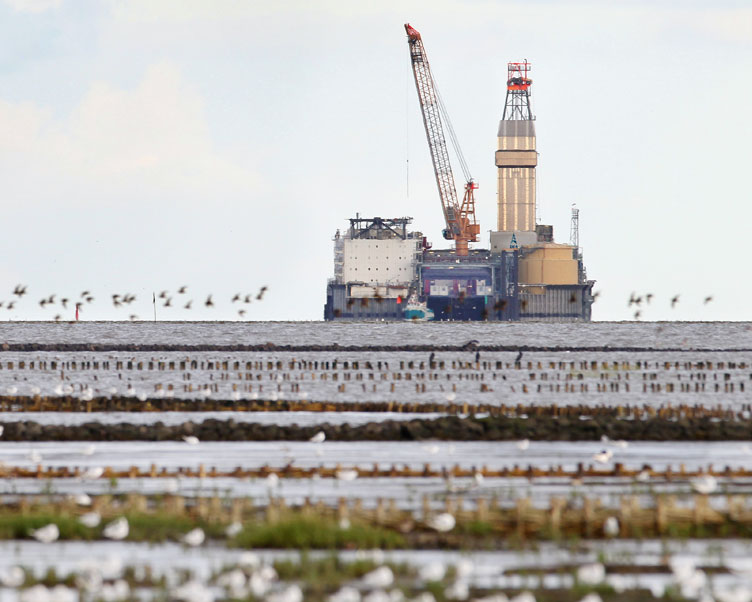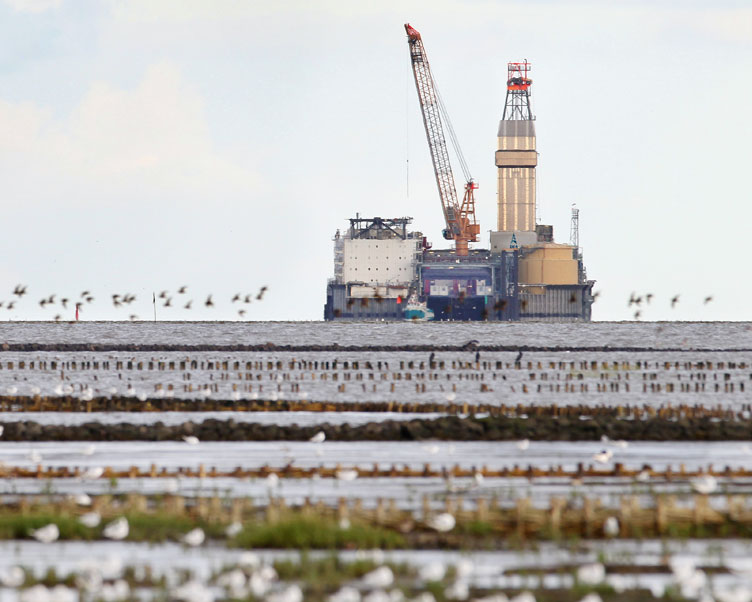 Credit
Wintershall Dea/Achim Multhaupt
Example: Looking out for the shelducks
In summer, large populations of European shelducks rest in the Wadden Sea. The birds regrow their flight feathers near to the Mittelplate drilling and production platform and are then easily disturbed. We have been carrying out flights to count the birds since 1988. The areas in which particularly large numbers of shelducks settle are circumnavigated by our captains.


Credit
Wintershall Dea/Thor Oliversen
Water: responsible use
Wintershall Dea takes a conscious approach to the use and protection of natural water resources. Particularly in water stress areas each of our sites has a water protection plan. In these regions, Wintershall Dea conducts early-stage analysis to identify potential savings and thereby reduce total water consumption. We continuously strive to save and reuse as much water as possible by using innovative technologies, recycling drilling fluids and using closed-loop systems.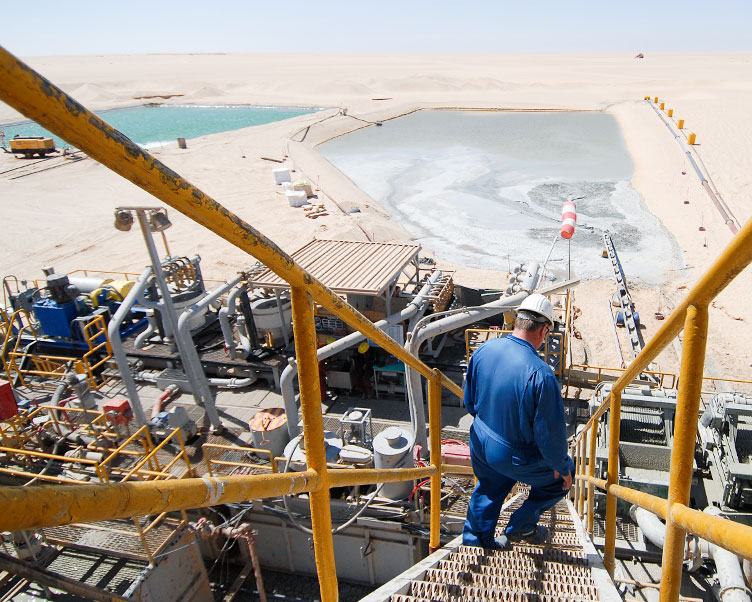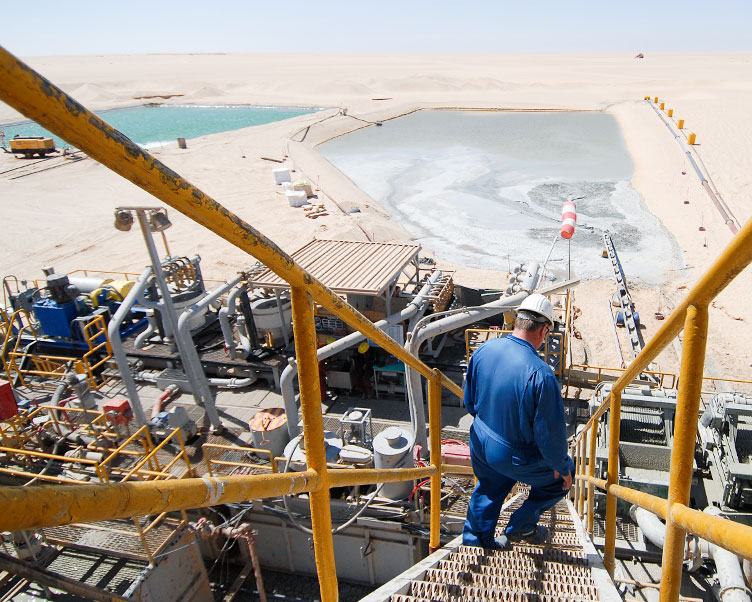 Credit
Wintershall Dea/Marc Borufka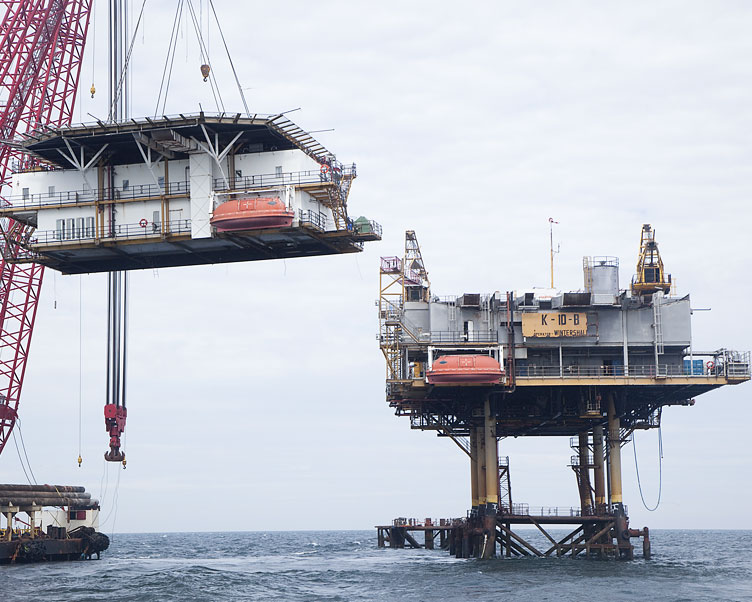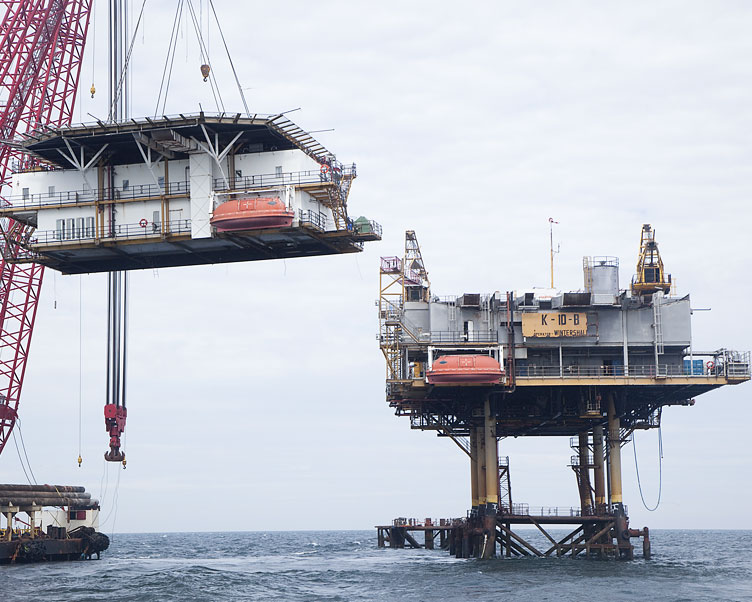 Credit
Wintershall Dea/Foto Video Honig
Waste management: prevention, recycling, disposal
The best waste is the waste which does not arise (accumulate) in the first place. Wintershall Dea therefore endeavors to avoid waste. However, we create waste as a result of crude oil and natural gas exploration and production. We comply with applicable local legislation in the classification, storage, treatment, transportation, and disposal of waste, in addition to international standards and those we set ourselves. In this way, we assure a disposal of waste in an environmentally friendly and appropriate manner.
Oil spills: Preparedness and Response
Wintershall Dea uses a host of measures to ensure maximum safety when it comes to environmental protection. Oil spills in particular are something we take very seriously. Our top priority is to avoid the uncontrolled release of even the smallest amount of crude oil into the environment. We avoid leaks through preventive measures – especially with innovative technology and preventive maintenance. In addition, our employees are trained to recognise leakage risks and perform risk assessments. If a hydrocarbon leak nevertheless does still occur, it is immediately assessed and eliminated, since a rapid response helps reduce the environmental impact. Leaks are repaired immediately or within a set time frame. We have prepared emergency and disaster plans and ensure through drills and training that our employees know at all times what to do.
Credit
Wintershall Dea/Herbert Ohge