Apprentices & Dual Students
For everyone wanting to get their career off to a flying start
Finished with studying and ready to start your working life? We offer you challenging and diverse training in various vocations, independence from the outset and attractive fringe benefits.
Wintershall Dea offers lots of benefits and opportunities for young, talented individuals.
Share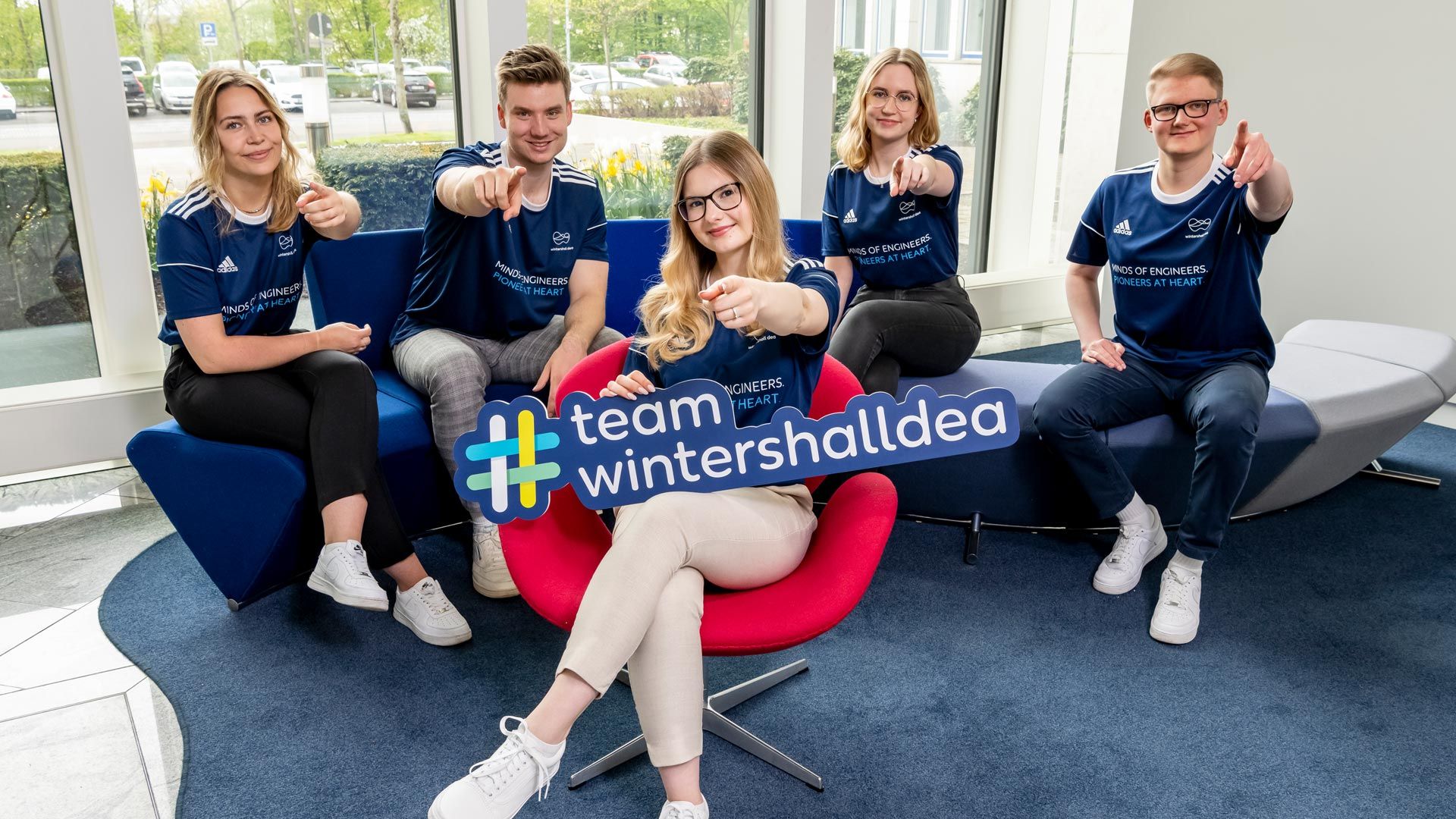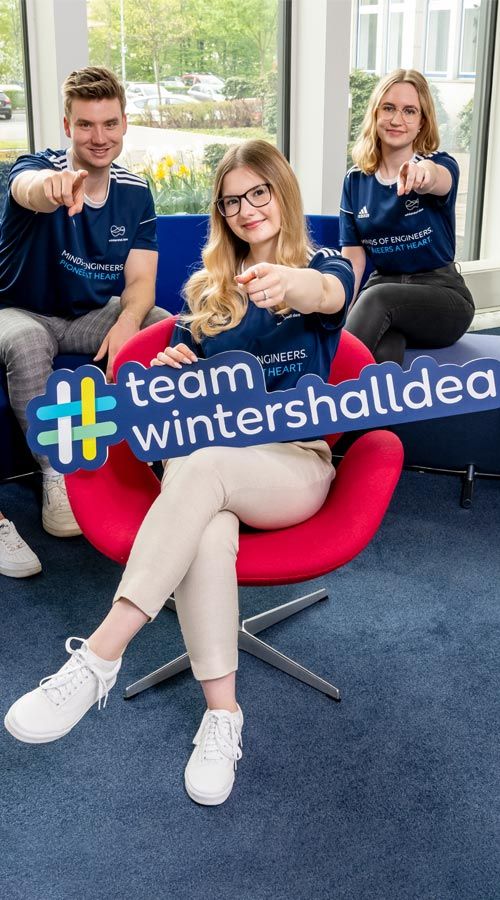 Credit
Wintershall Dea/Bernd Schoelzchen
Flexible structures, individual responsibility and personal commitment combined with true team players at #teamwintershalldea. The willingness to learn, interest in your job and good grades will move you to the front of the line for a career at our company. So use your skills purposefully and seize your opportunity!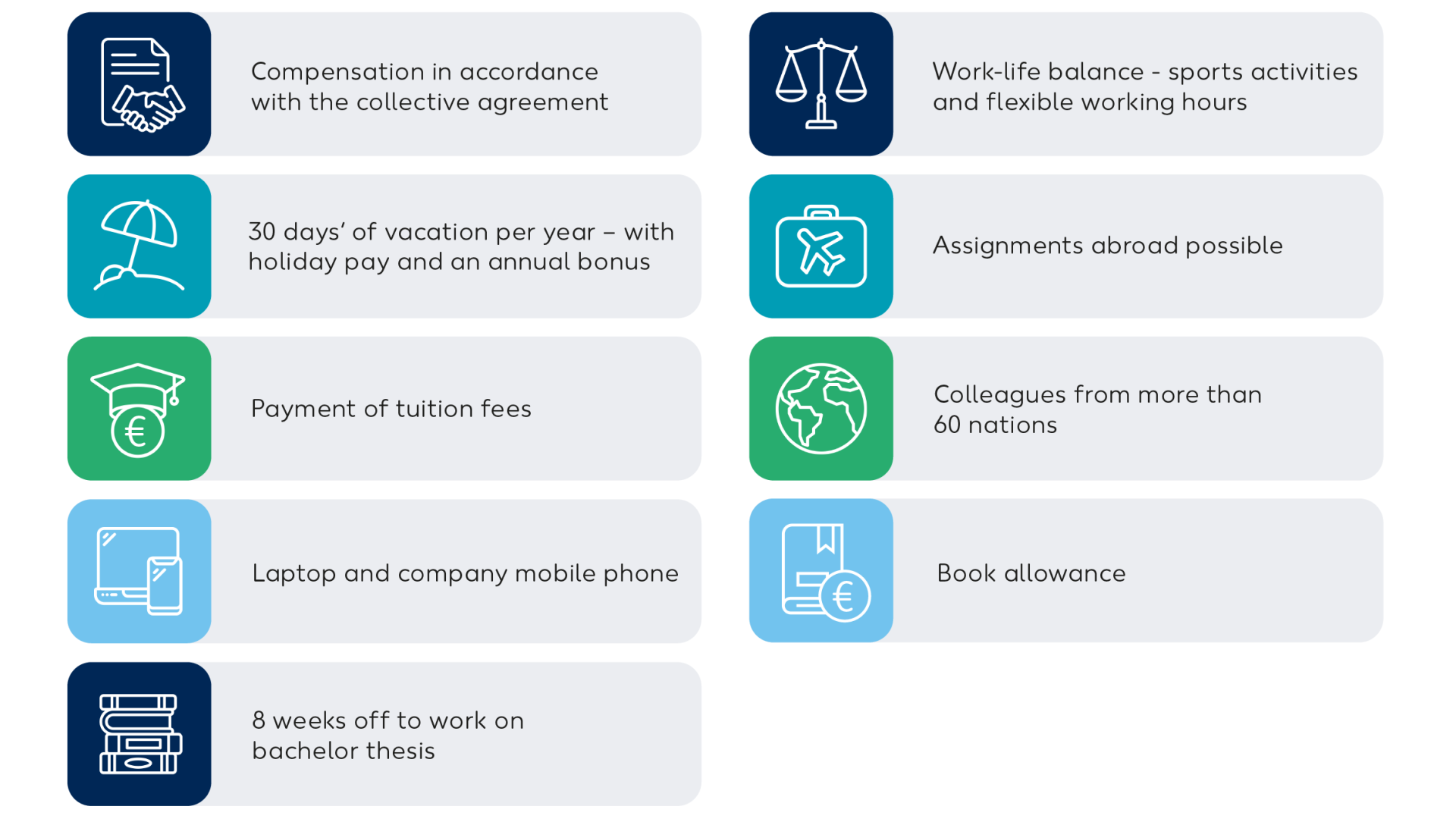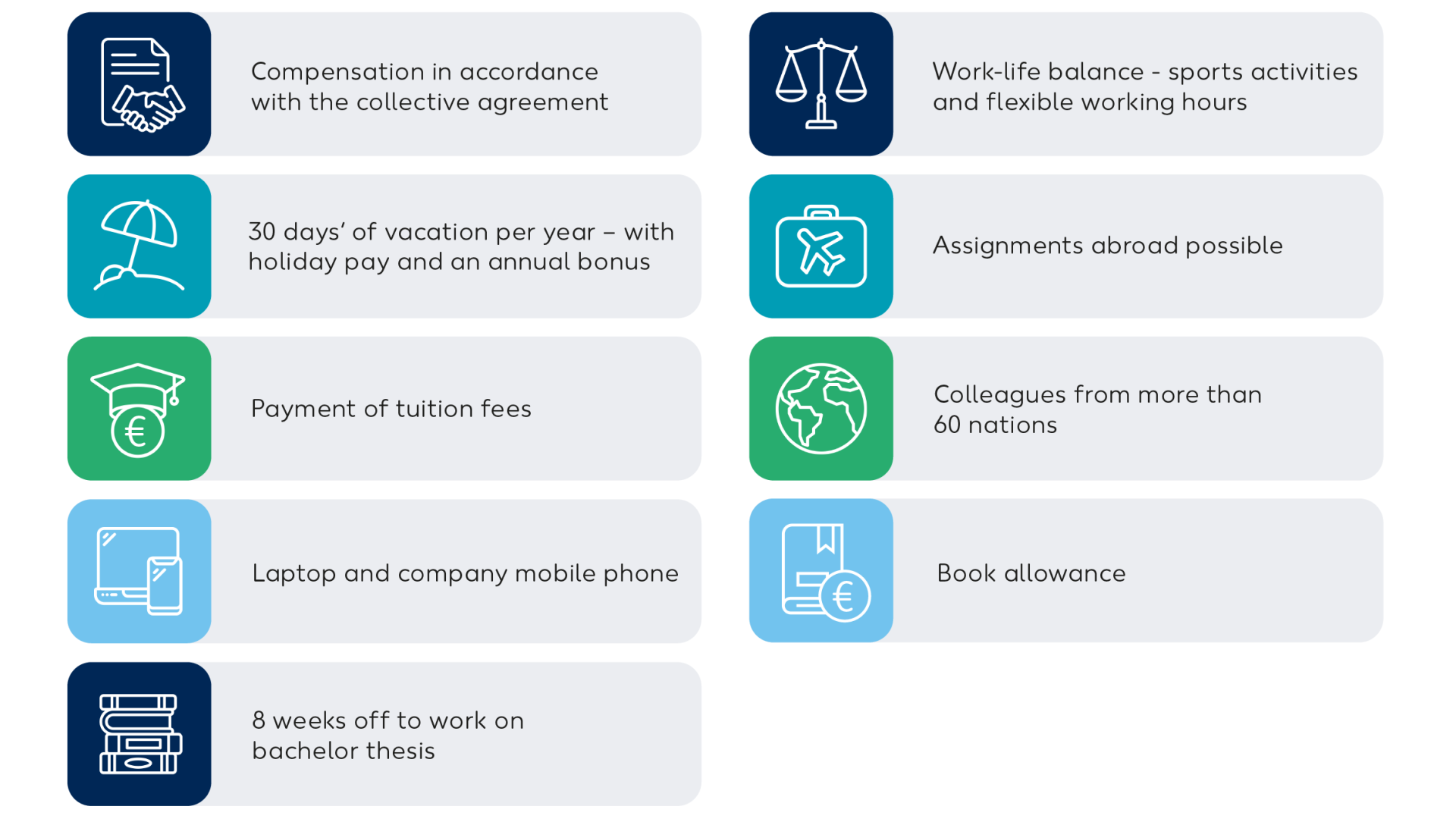 Wintershall Dea is full of opportunities. We're on the constant lookout for young, talented individuals to strengthen us across any and all of our departments. From Innovation Management to professional cuisine and everything in between.
At our company you learn the specific operational skills of your new vocation and have your own mentor to flank and support you during your training. The vocational college ensures that you learn the general basics and theoretical knowledge.
We offer the following apprenticeships:
Industrial Mechanic: Maintenance
Chef
Industrial Electronics Technician
Mechatronics Technician
Restaurant and Events Catering Expert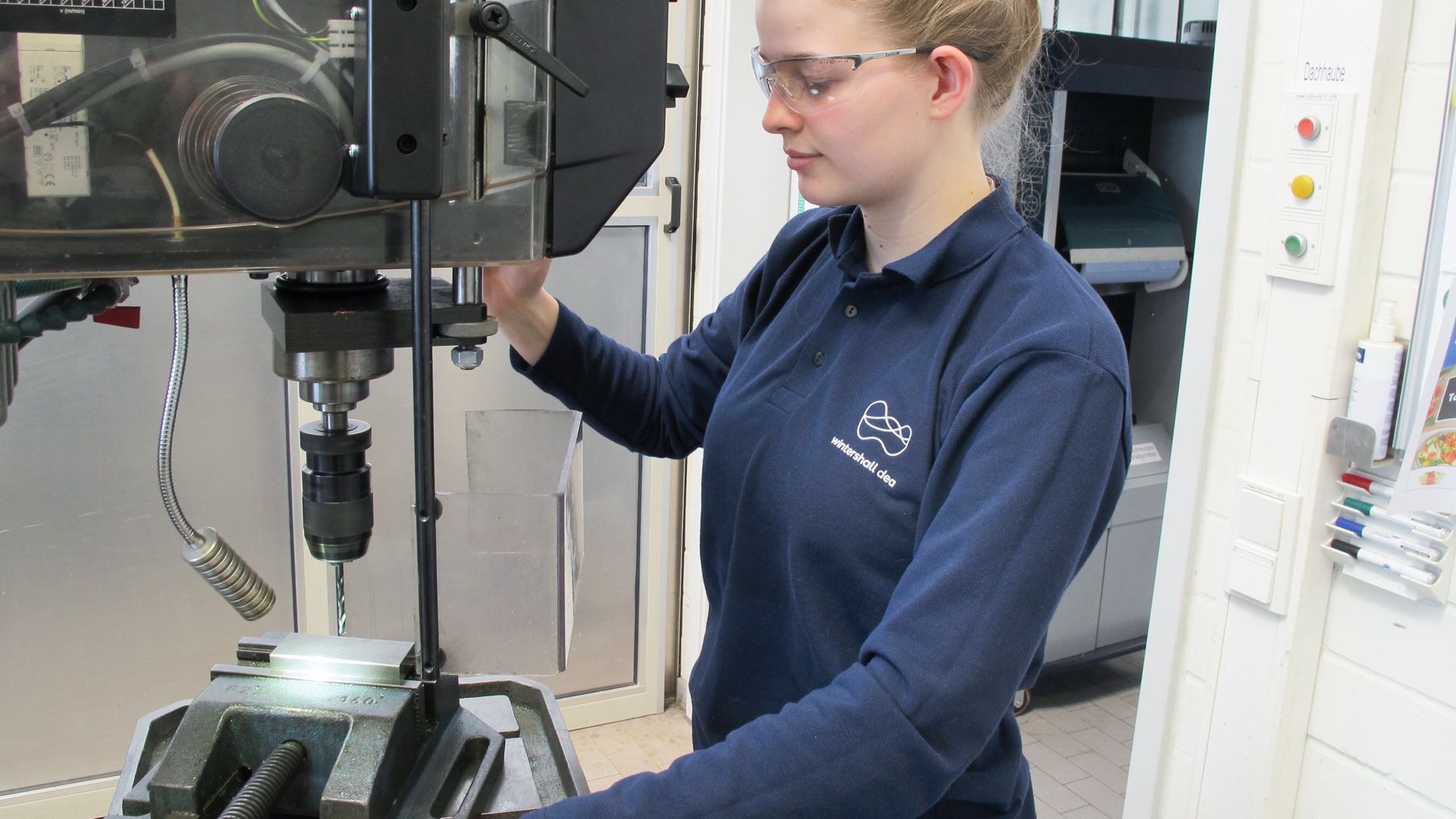 Industrial mechanic specialising in maintenance
Training as an industrial mechanic specialising in maintenance lasts three years. You can then be assigned as an expert for maintaining mechanical systems at all business establishments of Wintershall Dea Deutschland.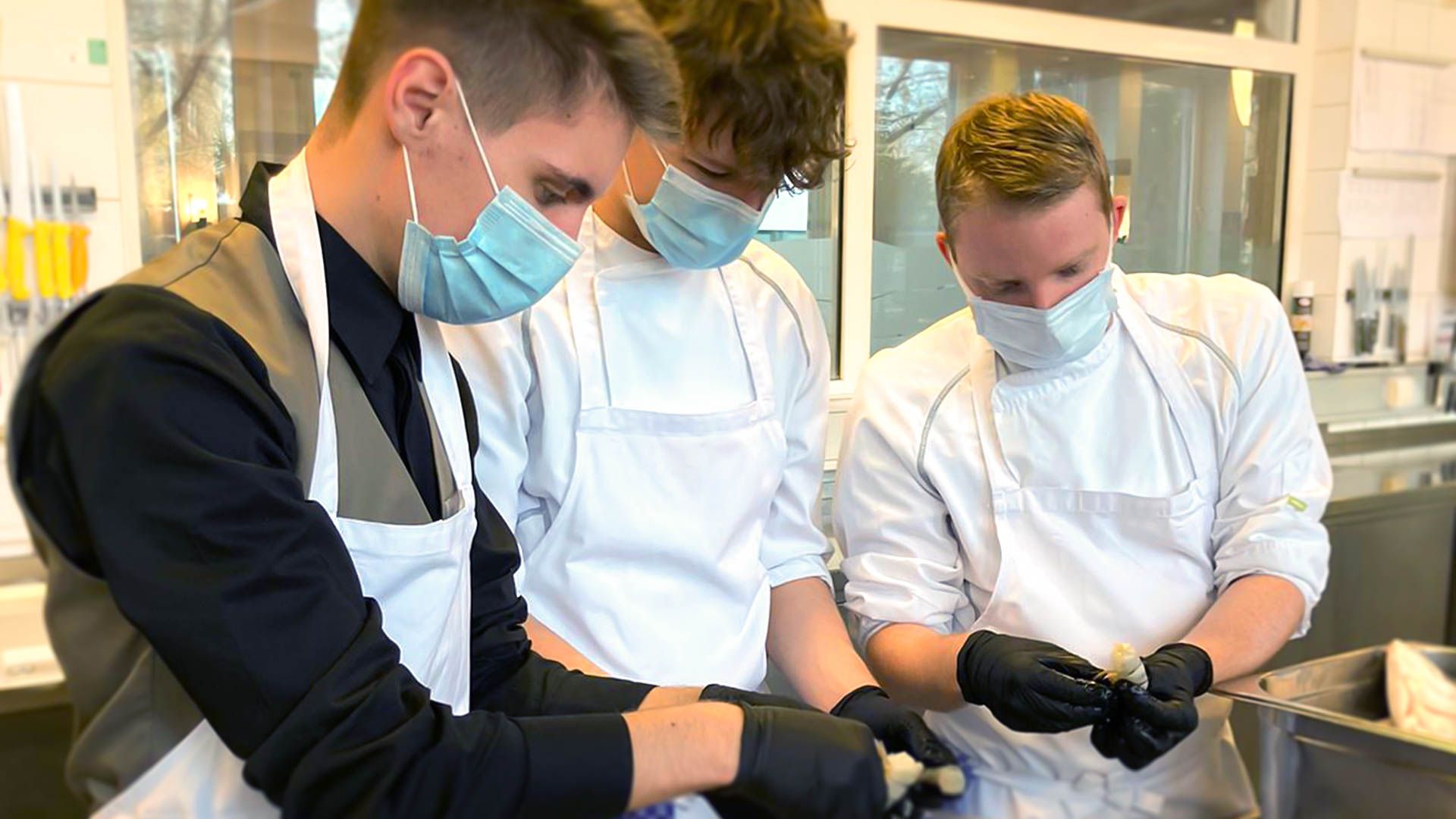 Credit
Wintershall Dea/Ludwig Schöpfer
Chef
An exciting career awaits you as a chef. During your training at Wintershall Dea, you get to know the skills of the trade and processes in a professional kitchen, cook for exclusive events, compile menus or assume responsibility for goods purchasing. Bon appetit!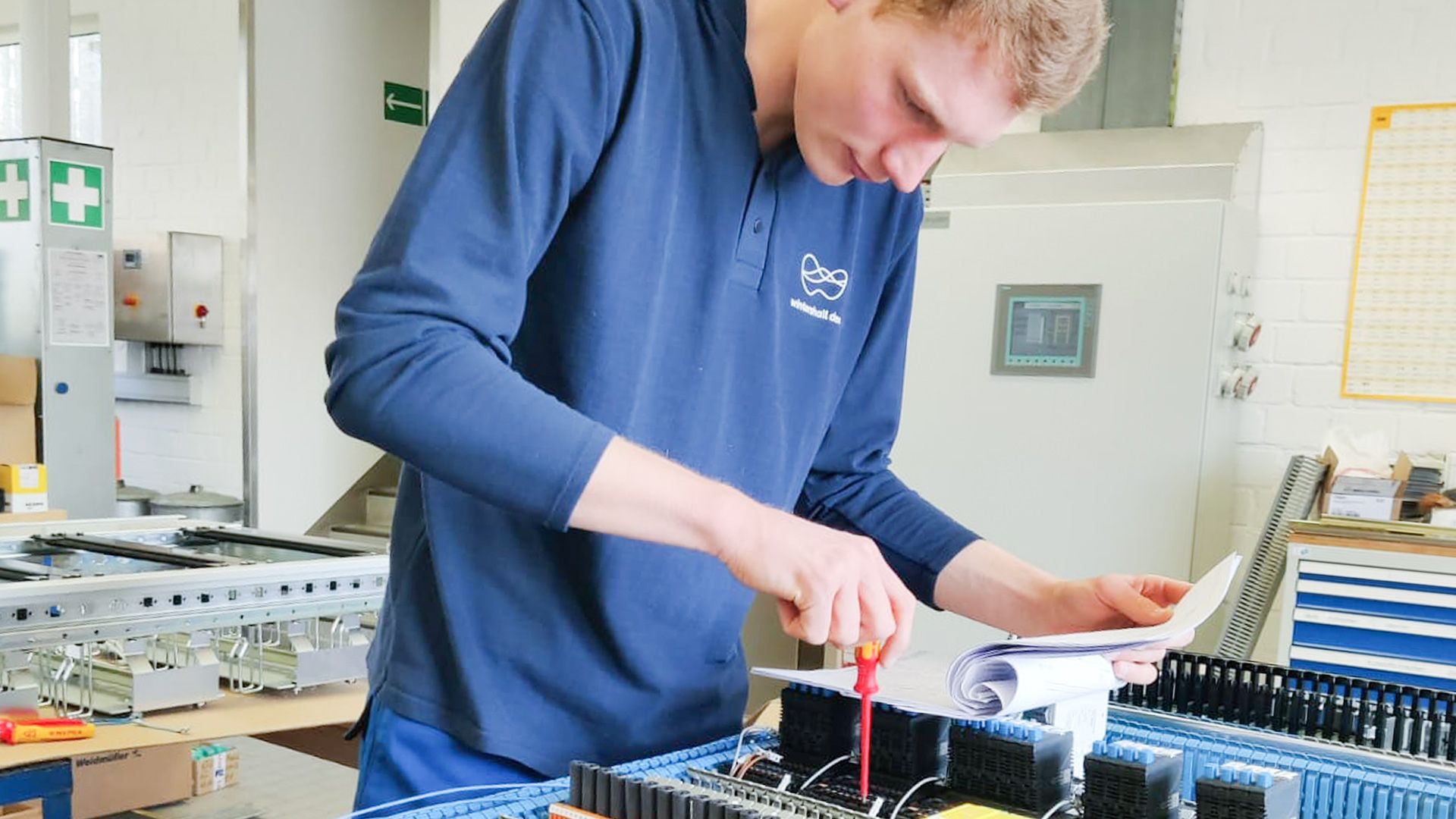 Industrial electronics technician
As an electronics technician, you make sure that power keeps on flowing. You install electrical components, create control programs and set up entire plants.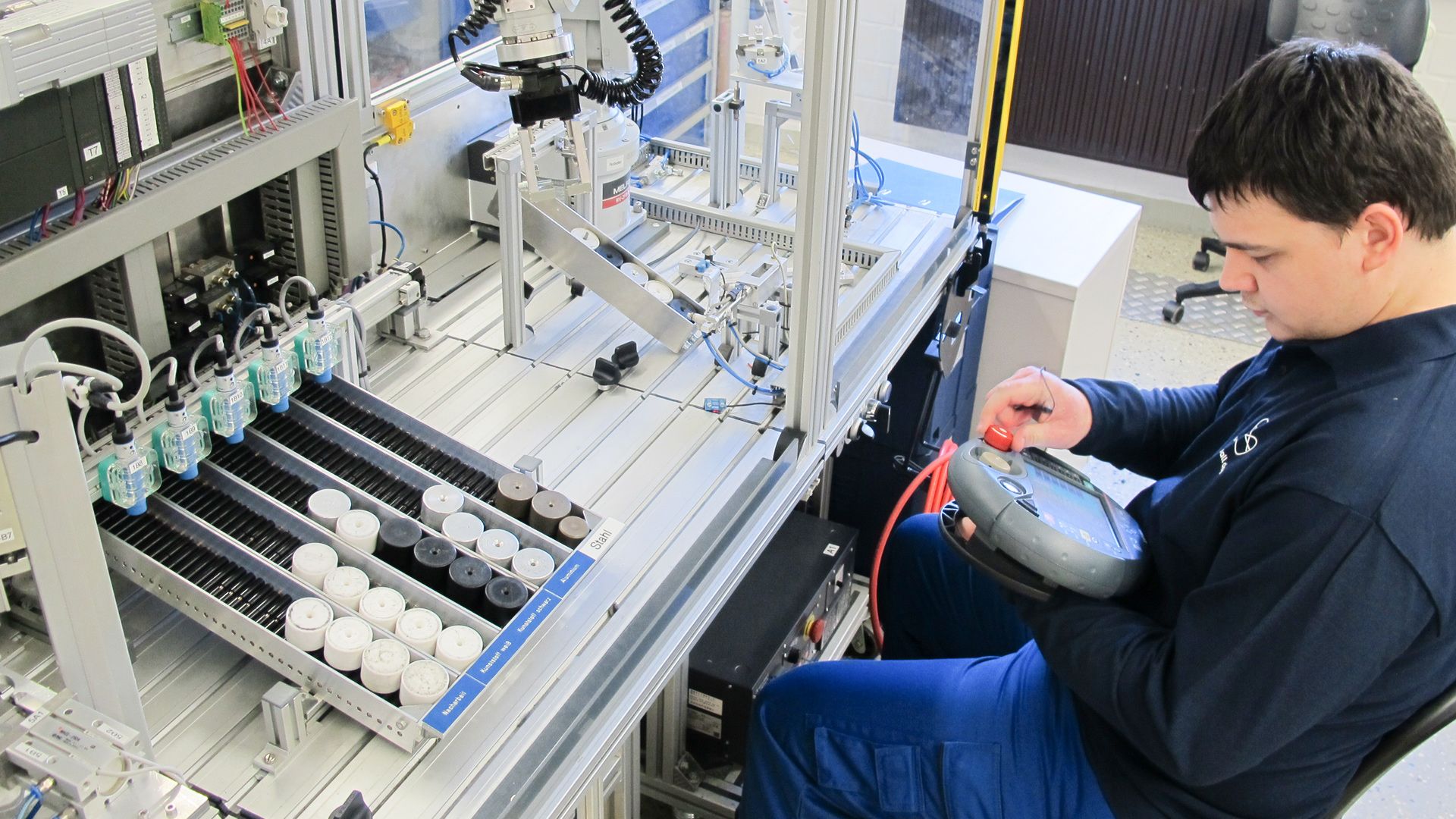 Mechatronics technician
In cooperation with Ulderup Vocational Training Centre, we prepare you for work as a mechatronics technician at Wintershall Dea. During your training you maintain mechanical parts, programme finished plants and systems, and ensure that robots do what they should.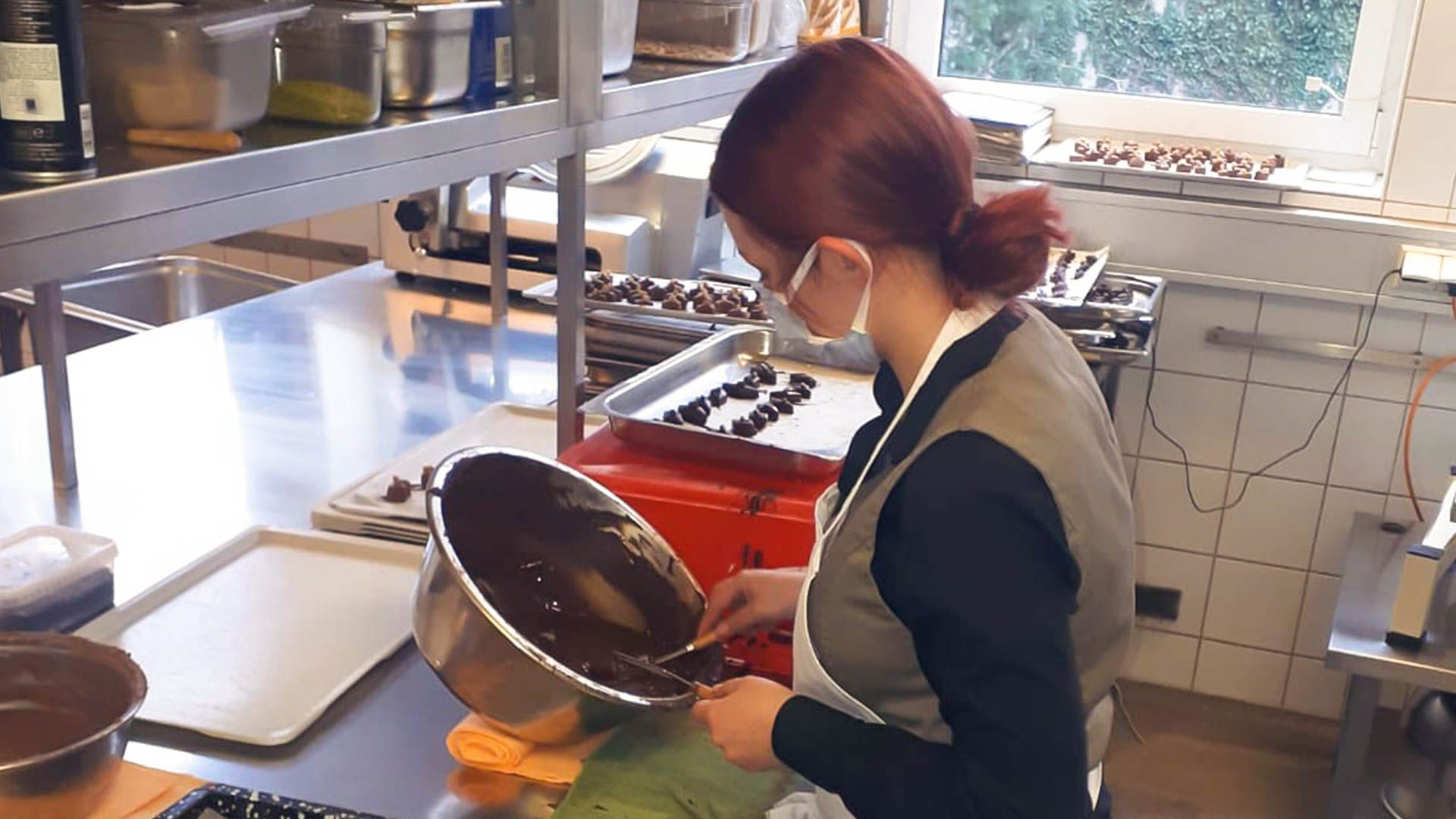 Restaurant specialist
As a trainee restaurant specialist, you ensure a perfect service at international banquets, festivities and events of Wintershall Dea. 
Previous
Next
Studying – but with practical experience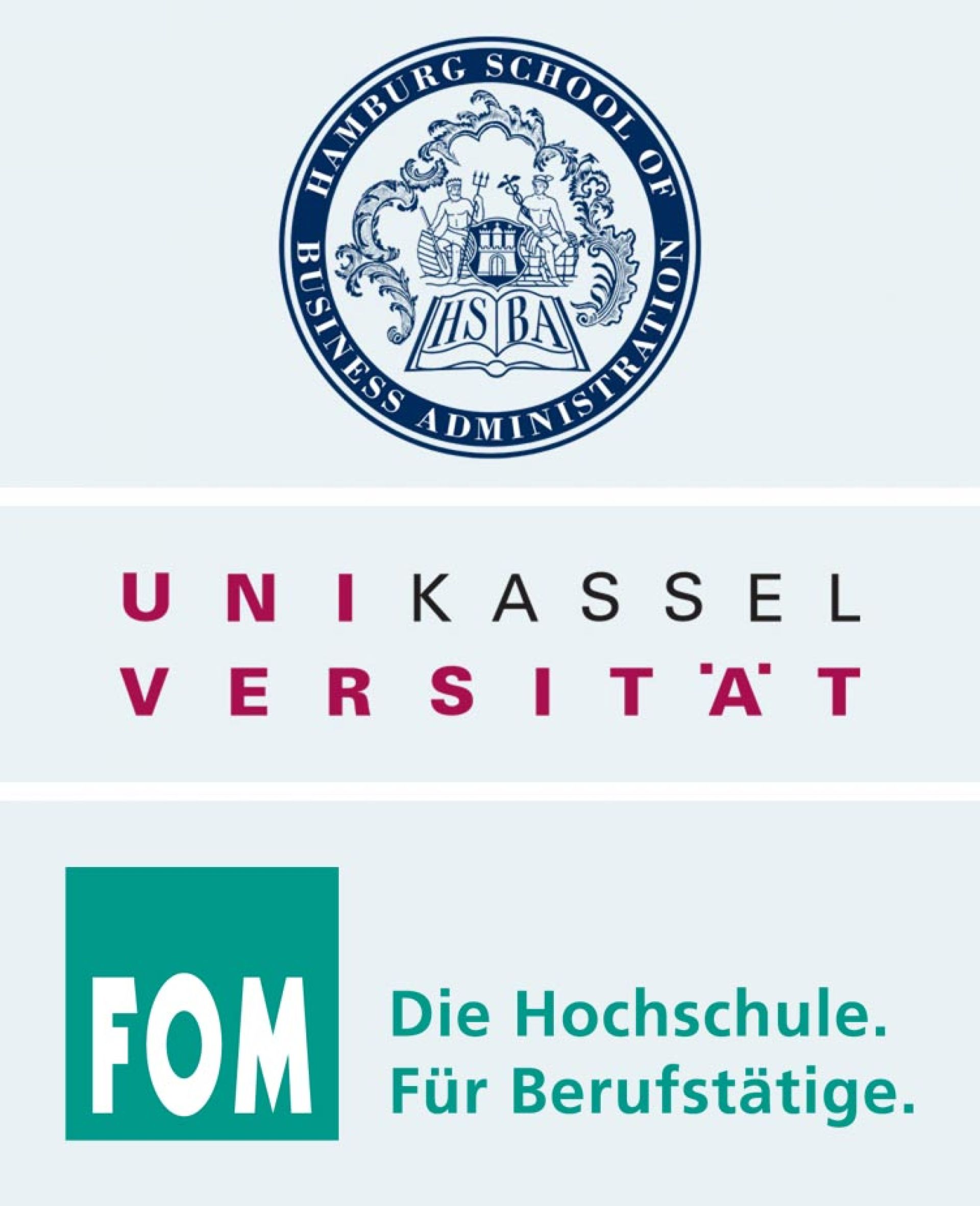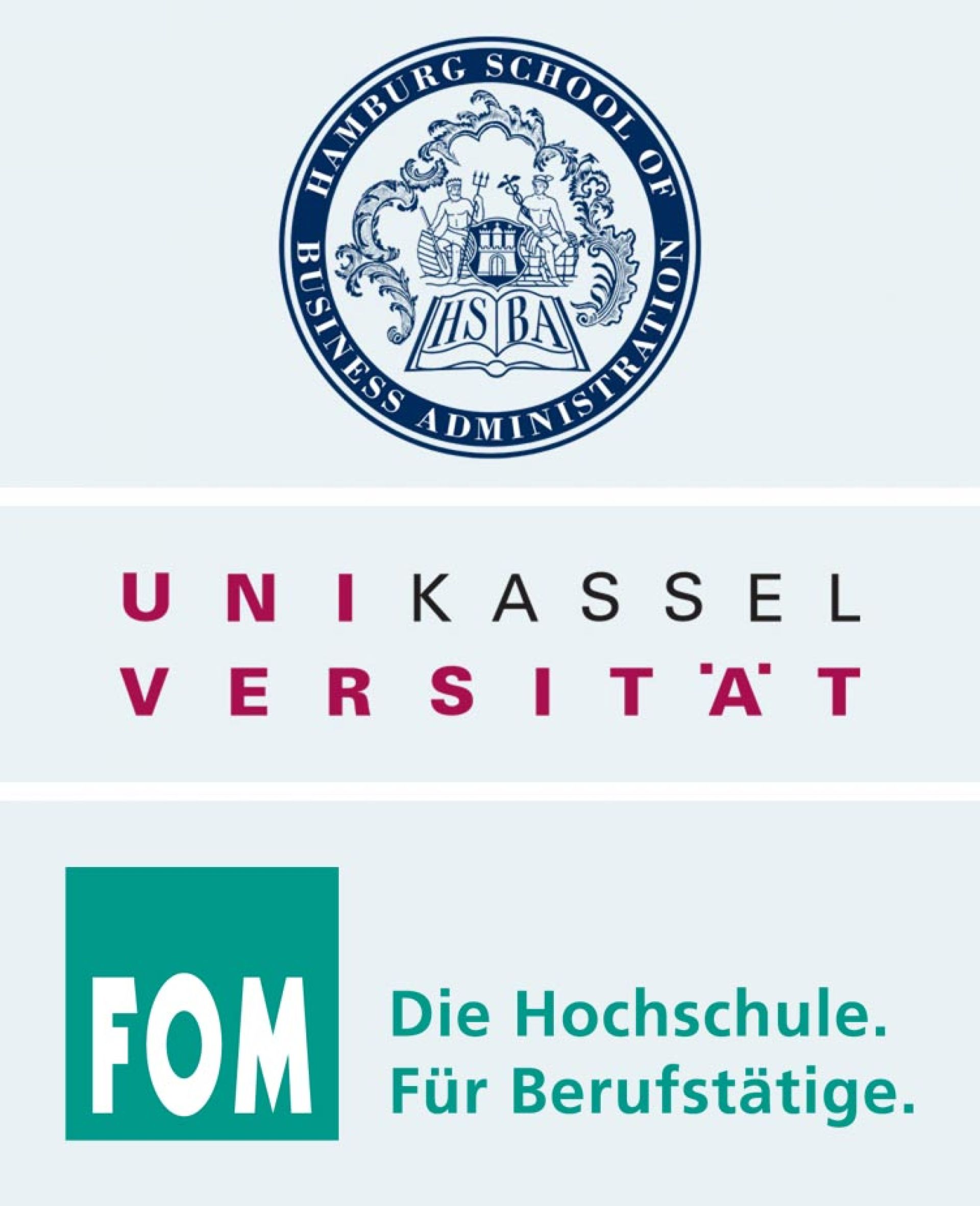 Credit
Hamburg School of Business Administration/Universität Kassel/FOM
At the Wintershall Dea headquarters in Kassel and Hamburg, you can also start your career with a dual study programme, develop solutions for a sustainable future together with us, and help write further chapters in the Company's history. You can study the following at and with our Company:
At these three educational establishments you learn the general basics and theoretical knowledge that you can apply directly in your phases of practical work. We ensure an environment in which you can leverage your strengths and are a firm, important part of #teamwintershalldea from the outset. So come and join us!
Video
Starting their professional lives with drive: Bruno, Luis, Ksenia and Karina tell you how they experience the dual study programme at Wintershall Dea.
Video
Starting their professional lives with drive: Bruno, Luis, Ksenia and Karina tell you how they experience the dual study programme at Wintershall Dea.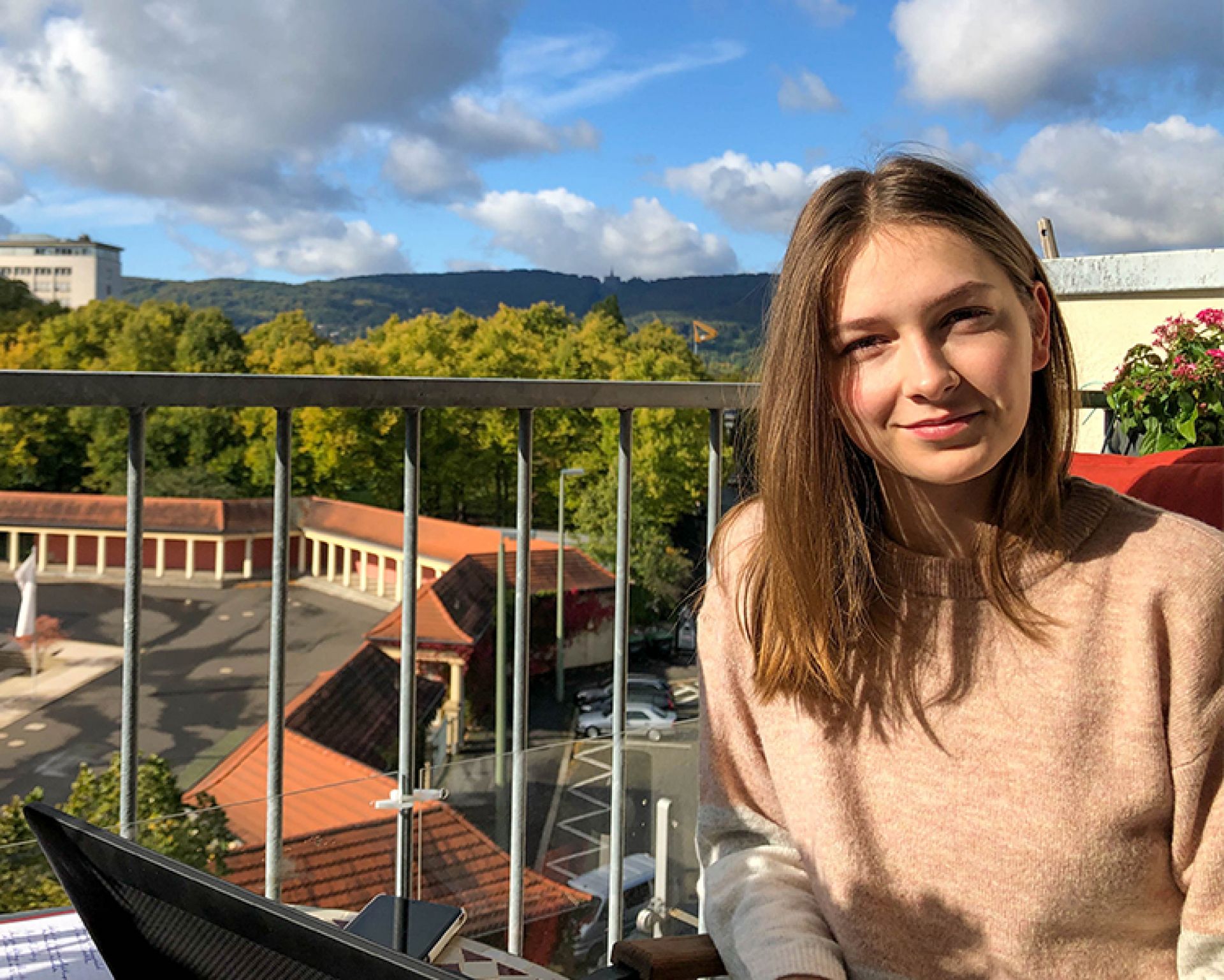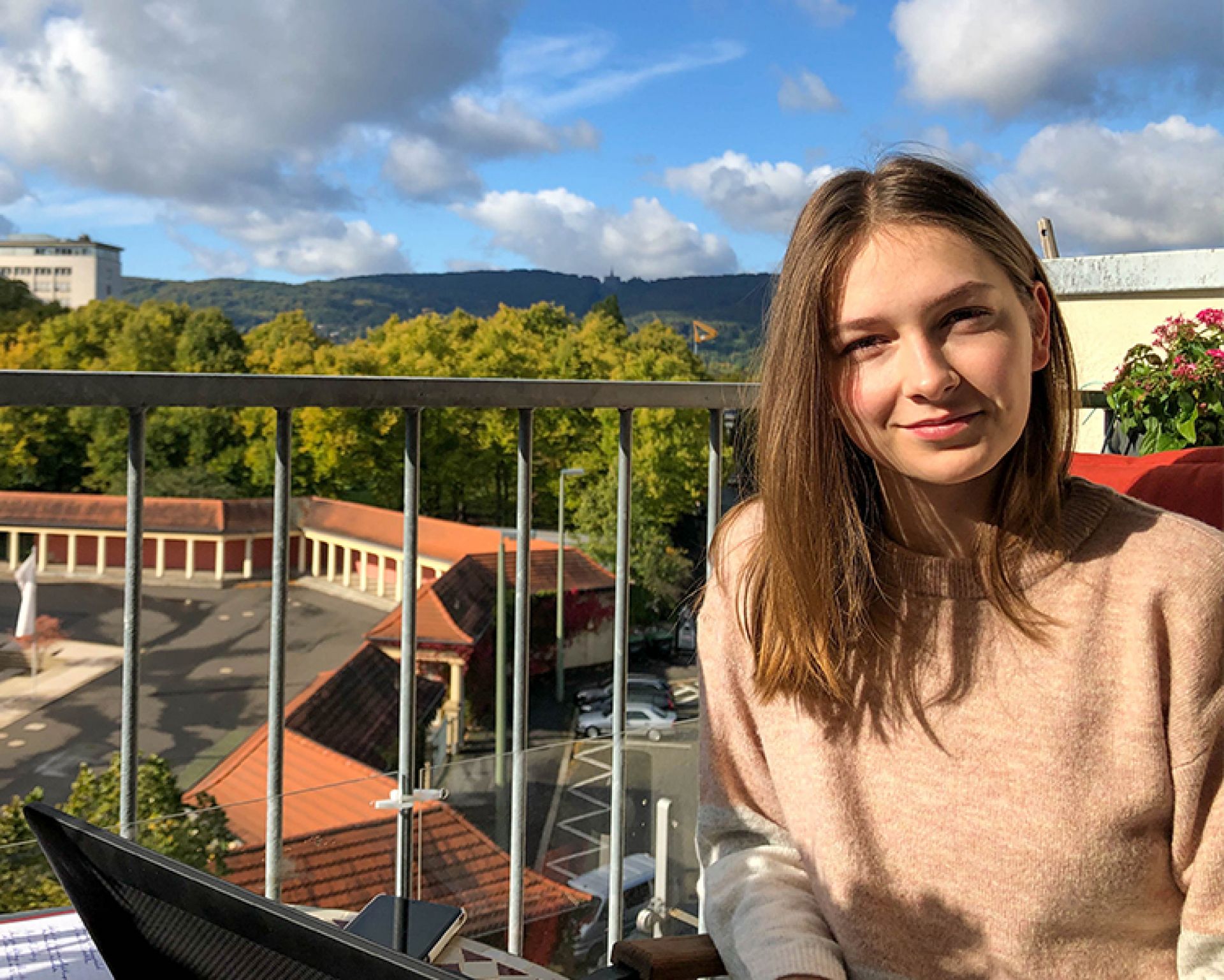 At Wintershall Dea, I was given responsibility from day one. I am always well integrated in the various departments and after a short time I can also have my say on complex issues.
Hannah Mueller
Dual Student Business Administration
Working in the different departments gives dual students the opportunity to develop their skills and recognise their personal strengths. Through the practical phase, I found out particularly quickly in which direction I would like to develop later.
Ksenia Lassukova
Dual Student Business Administration