The Netherlands
Smart production
Wintershall Dea has more than 20 platforms in the Netherlands. Most of them are unmanned and controlled automatically from the mainland.
Natural gas provides approximately half the energy used in the Netherlands.
Share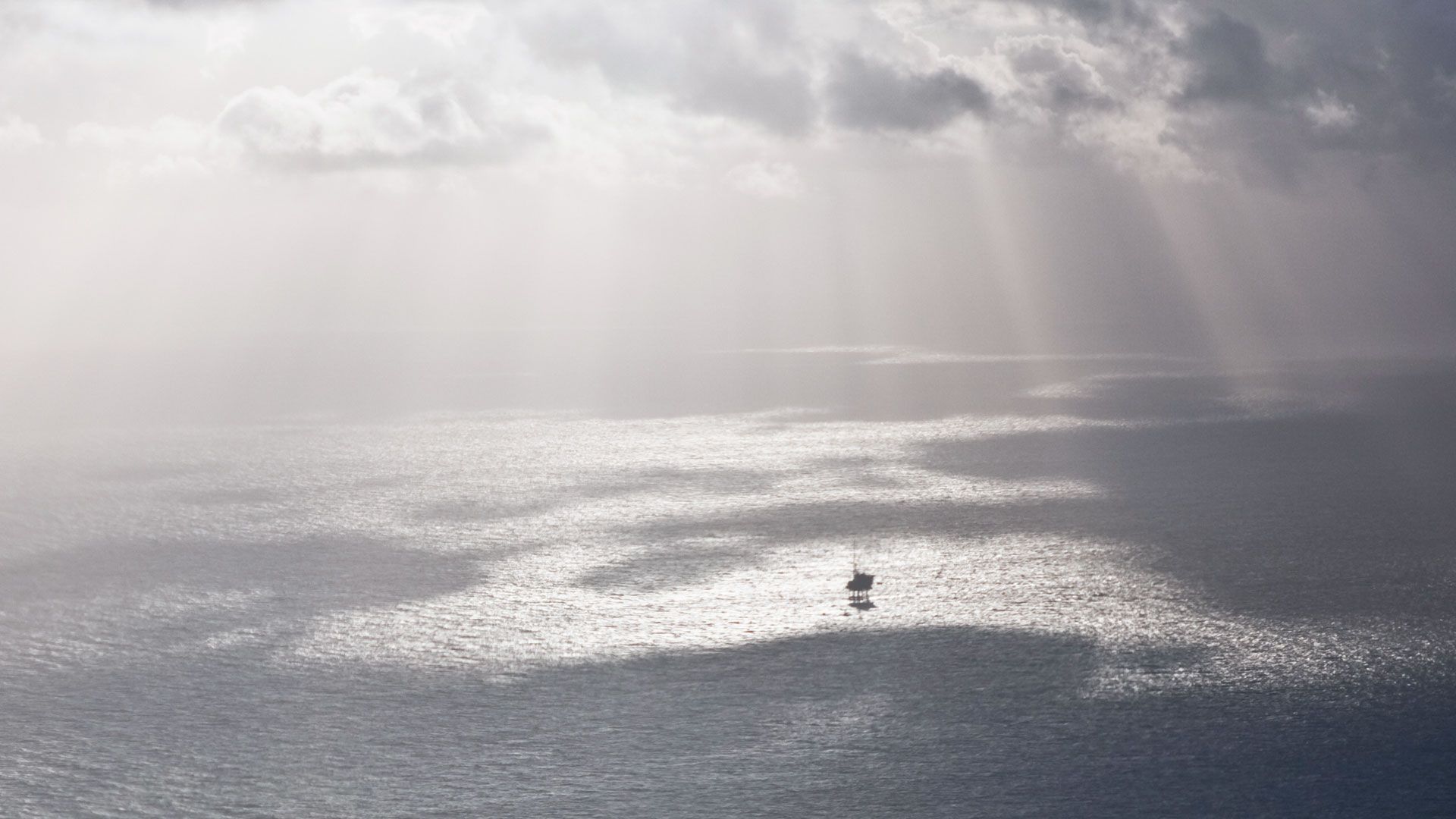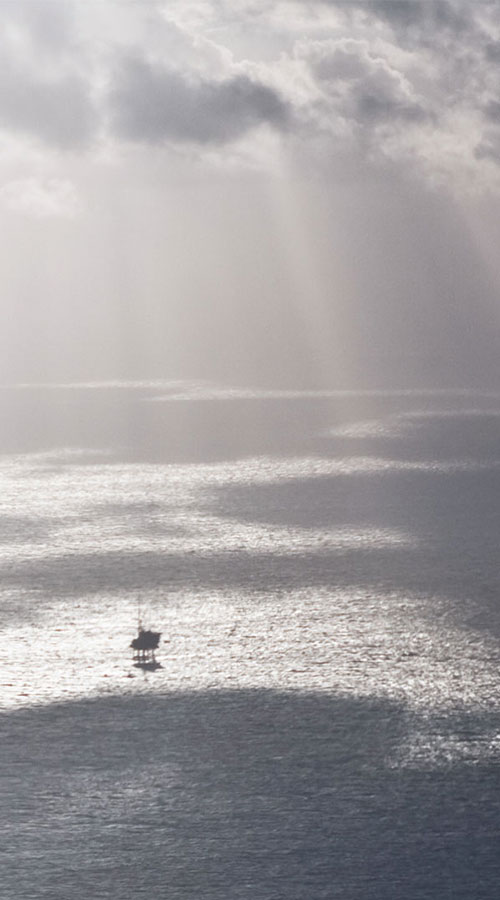 Credit
Wintershall Dea/Dominik Obertreis
Wintershall Dea has been active in the Dutch North Sea for more than 50 years. The company is today as a shareholder of Wintershall Noordzee (50% Wintershall Dea, 50% Gazprom) one of the major producers of natural gas in the region that operates more than 20 state-of-the-art offshore platforms. It recently drilled several new wells and is the operator for some of them. For example, the company struck gas in the Andalusite field in 2018. However, it also intends to focus on oil in the future: The core element in that is Rembrandt, one of the largest oil discoveries in the southern North Sea in more recent times.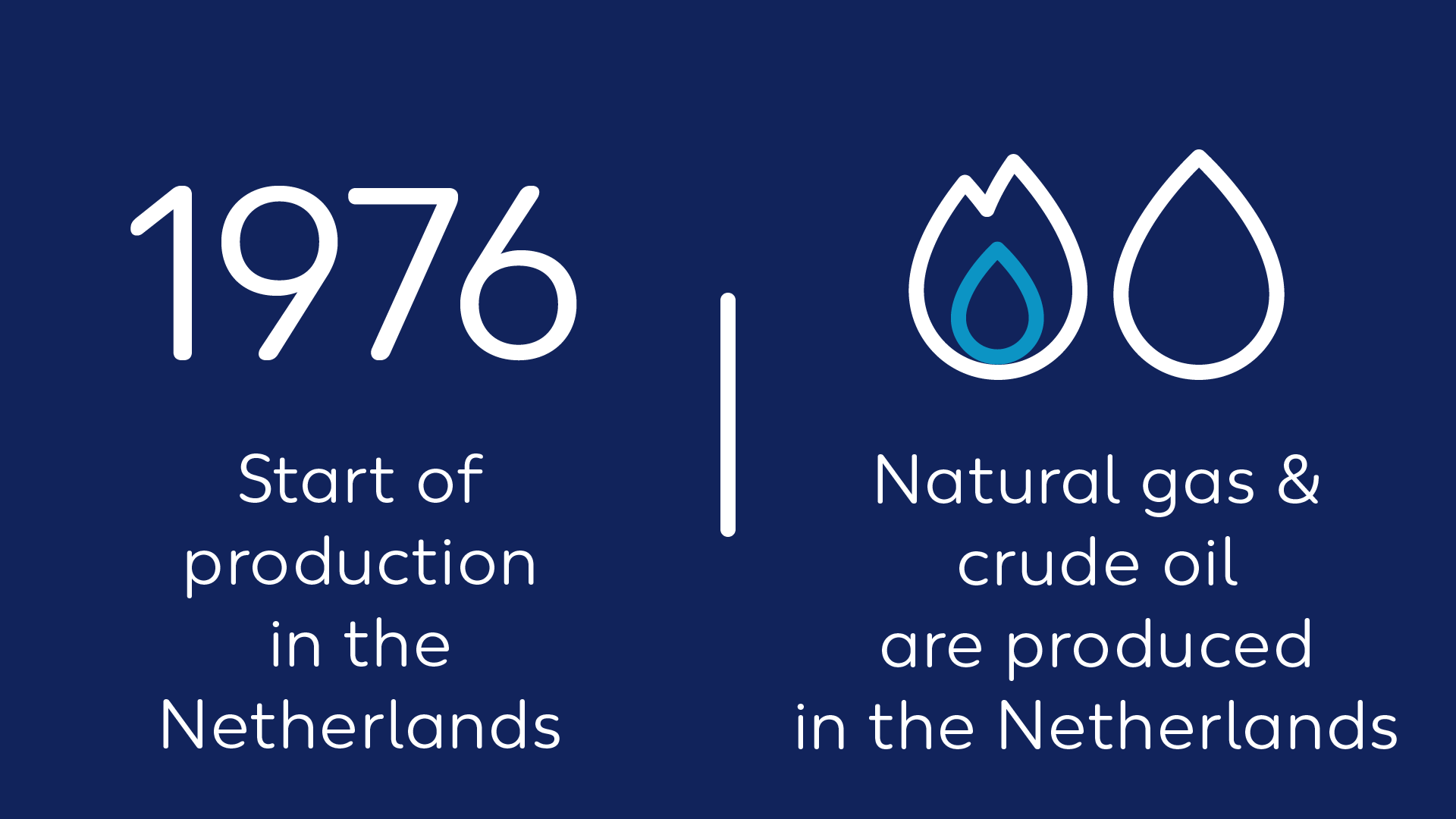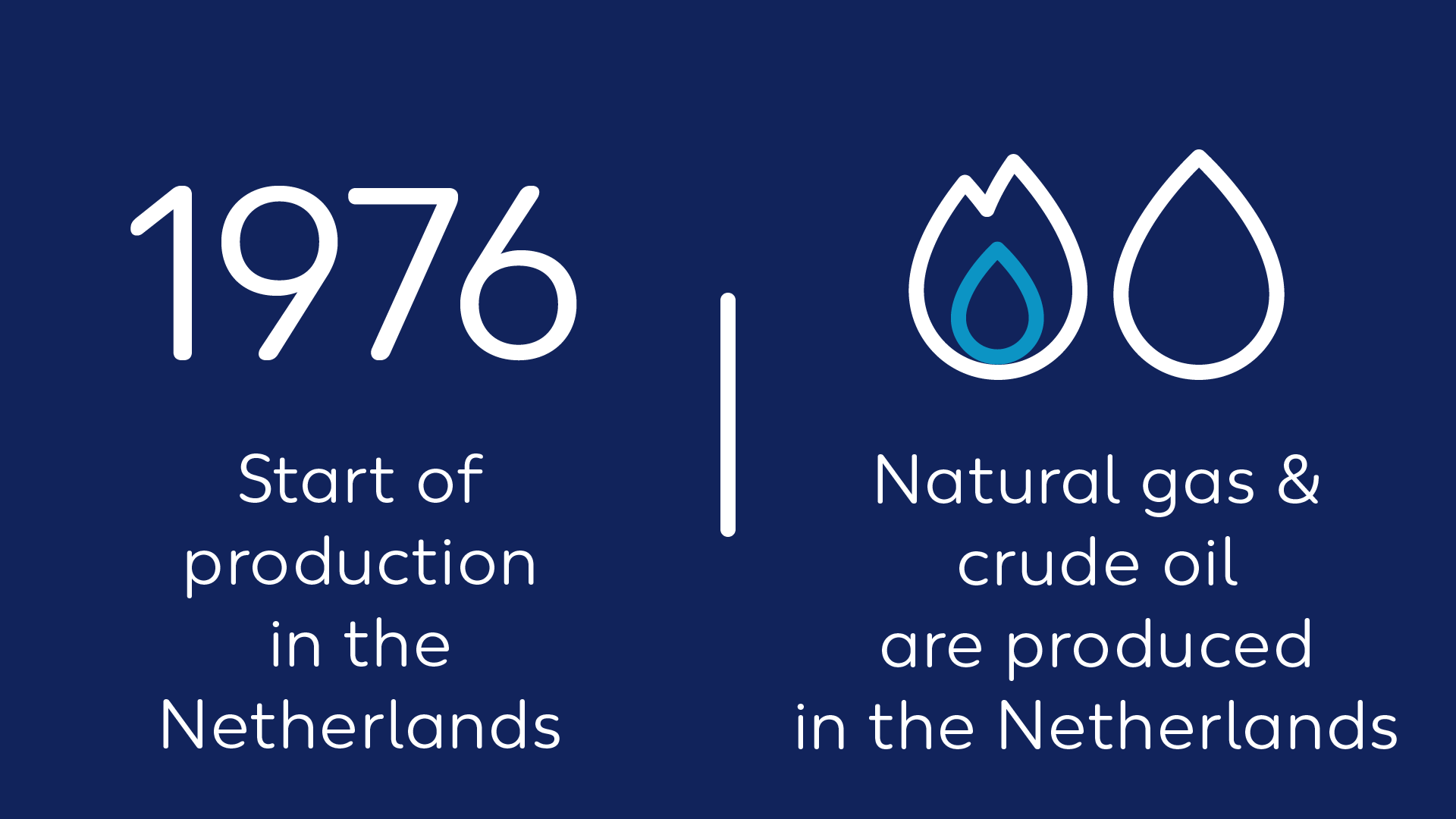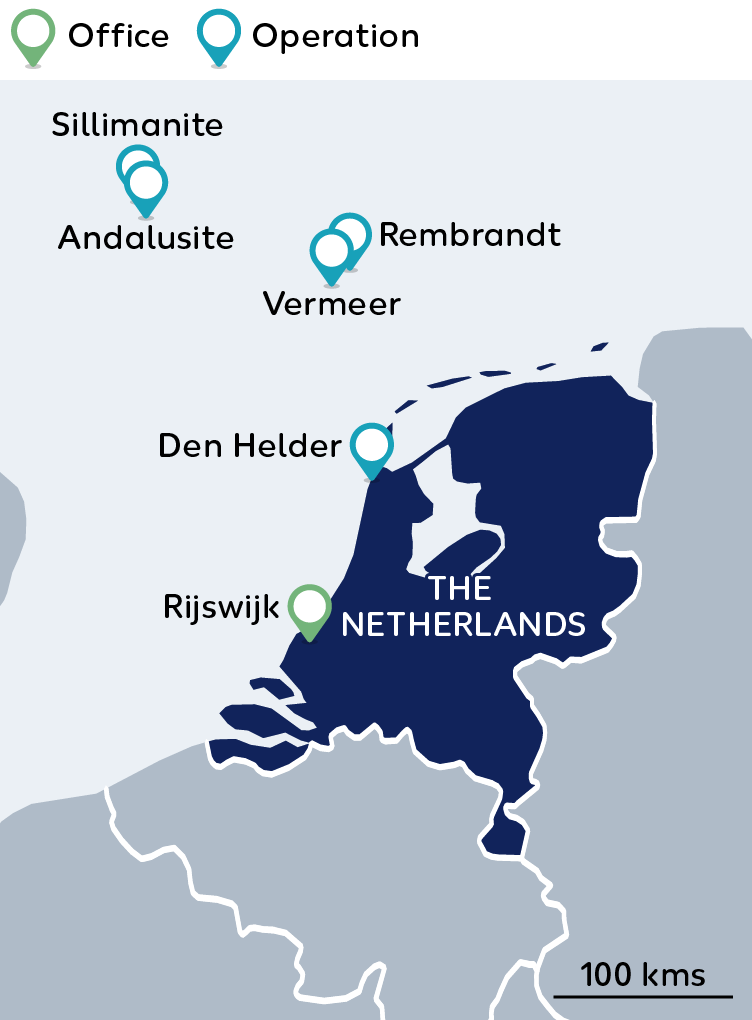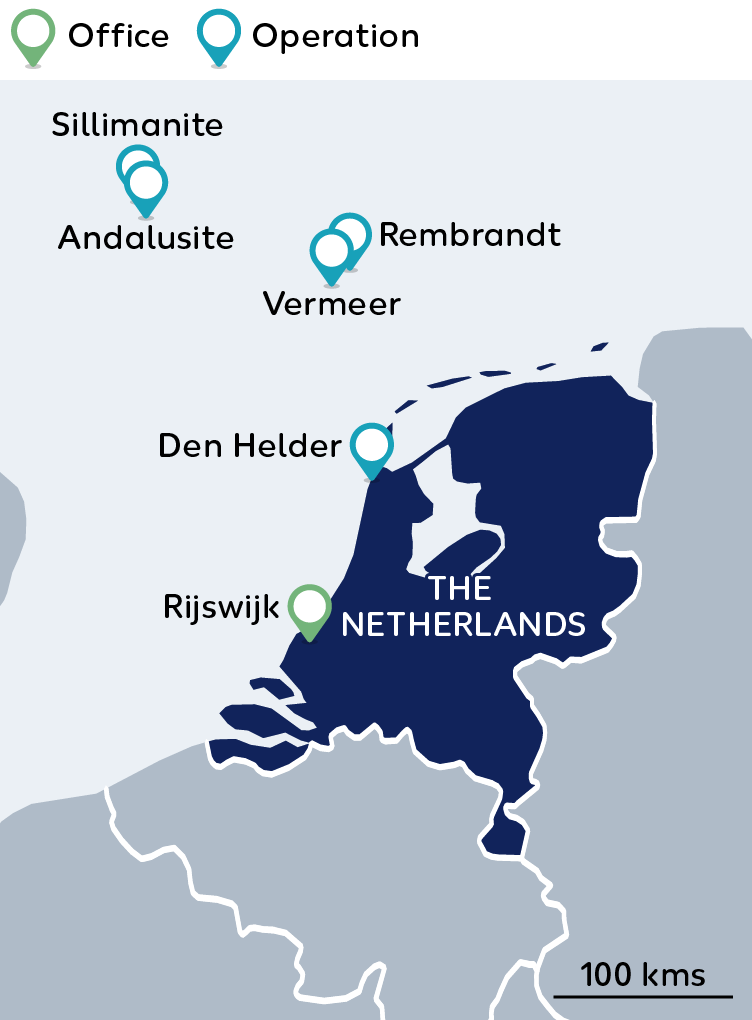 Where we operate in the Netherlands
Wintershall Noordzee gas production platforms are located northwest of the Dutch coast. The largest one, F16-A, is manned. However, most of the others are unmanned and are controlled automatically from the mainland. To enable that, the company runs the centre for Remote Controlled Operations (RCO) in Den Helder. That also makes production from small fields cost-effective. The Rembrandt oil discovery is 120 kilometres north of Den Helder in the exploration concession F17a. It is complemented by the neighbouring Vermeer oil field. Wintershall Noordzee (50% Wintershall Dea, 50% Gazprom) is the operator and is currently evaluating development of the two fields.
million m3 of natural gas a day can be processed by the F16-A platform.
barrels of oil equivalent a day are produced by the Dutch installations.
is the weight of the upper part of the mini platform L6-B; the substructure weighs 1,100T.
million boe of recoverable reserves are believed to be held in the Rembrandt reservoir.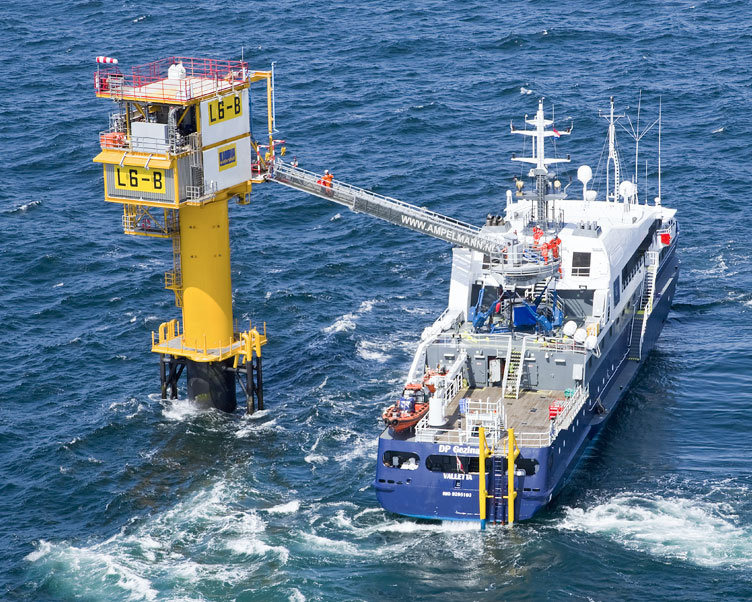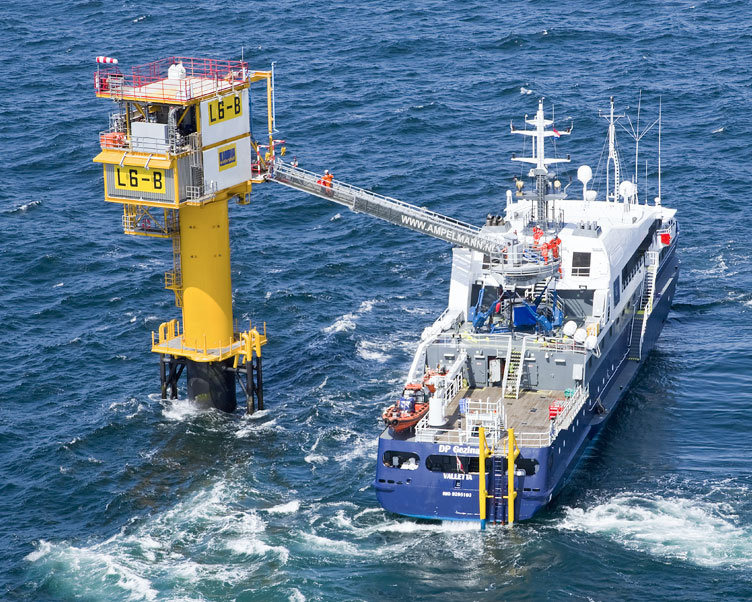 Credit
Flying Focus/Herman IJsseling
L6-B - Tiny platform, big possibilities
L6-B is Wintershall Noordzee's first mini platform. It has produced natural gas in the Dutch North Sea since 2015. It is operated, controlled and supplied with power from a larger neighbouring platform. Wintershall Noordzee is the first company that has been allowed to produce here – the unmanned platform is situated in a restricted military area. That is why it was built to be extremely small and light. The strength of the new generation of mini platforms is that they can be used in very shallow waters.