Development
With attention to detail
Backed by a broad portfolio of development projects, Wintershall Dea is working now to be successful tomorrow, leveraging the expertise and know-how of our employees and long-standing partnerships.
The Njord A platform off the coast of Norway produces oil again since 2022. In 2023, it's ramped up to full capacity.
Share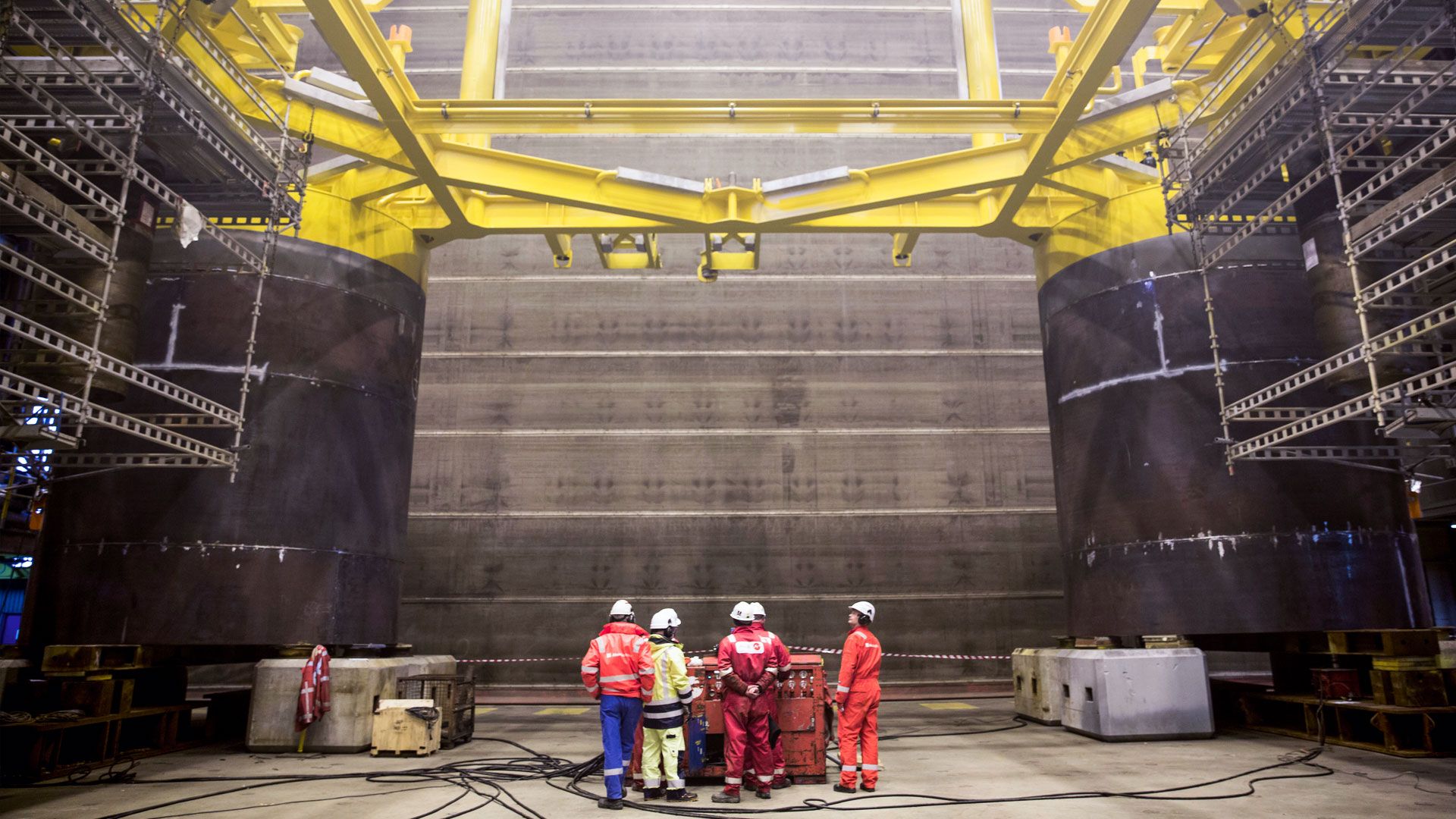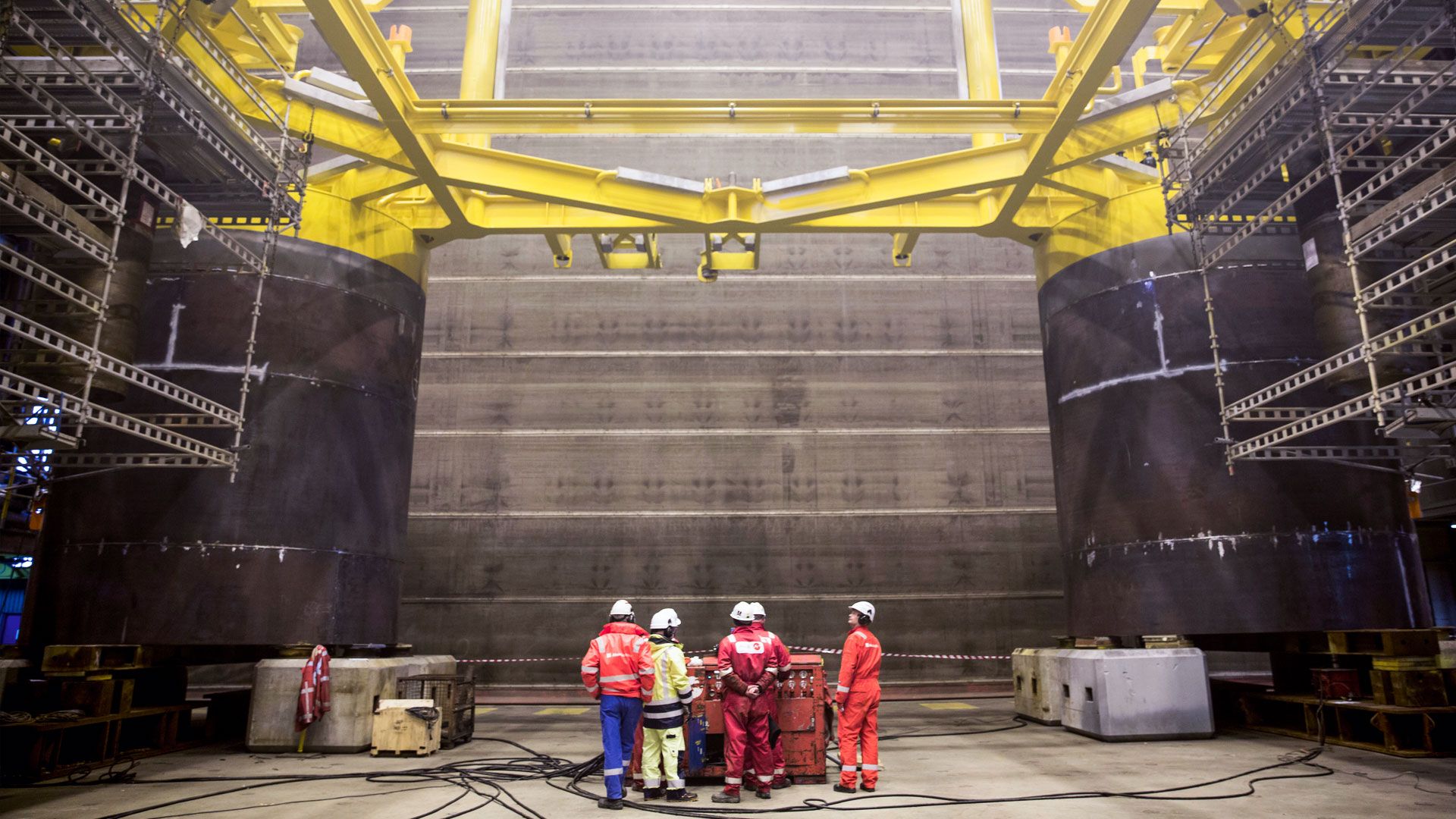 From Nova in Norway to the West Nile Delta in Egypt, Wintershall Dea is involved in new and highly promising natural gas and crude oil projects across the globe. Developing new fields until they come on stream demands a lot of know-how and is cost-intensive. The entire production process is planned in detail. Production facilities are designed and built. Cooperation with licence partners and authorities is very important in this phase.
Engineering to develop fields
We drive development projects with our expertise. Our project teams comprise experts from the disciplines of exploration, geology, reservoir engineering, plant construction, drilling technology and project management. Their know-how turns development concepts into concrete plans. The engineers prepare the front-end engineering and design (FEED) and implement it within the defined technical and commercial framework. The development phase ends when production starts.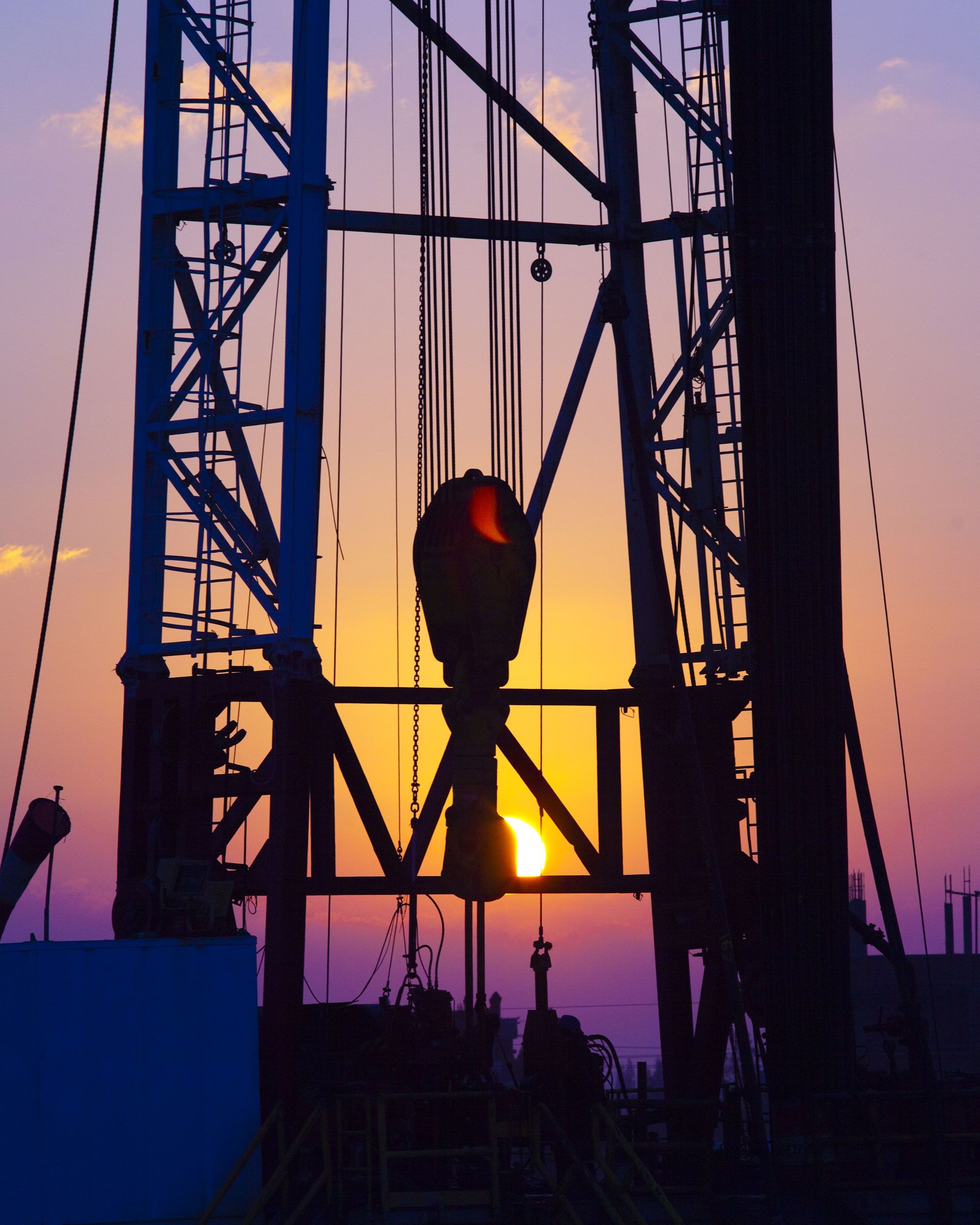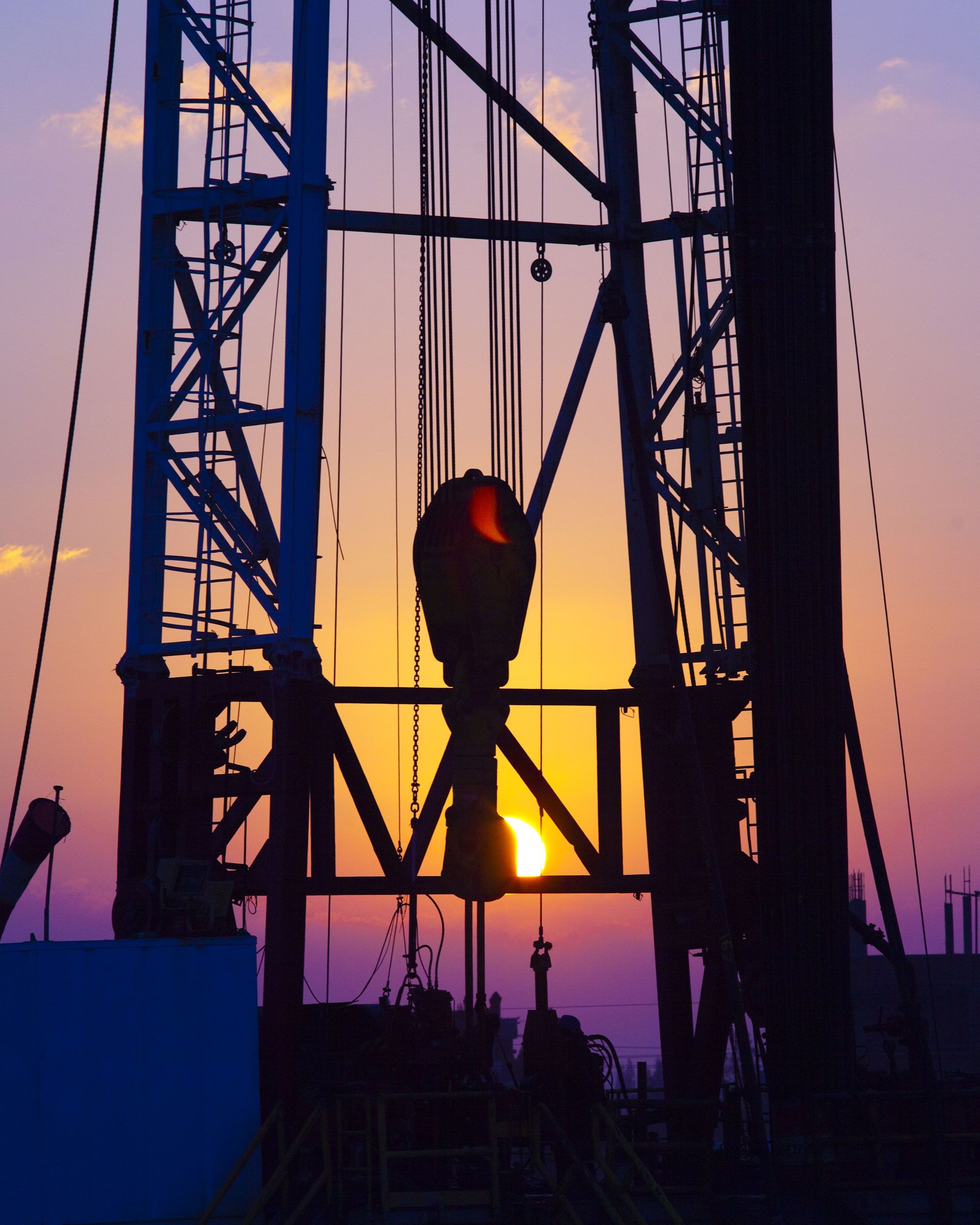 Credit
Wintershall Dea/Nermin Usama
is the size of the Aguada Federal Block in Neuquén Province, Central Argentina.
million barrels of oil equivalent are estimated recoverable resources at the Zama field.
tons is the weight of the topside module being installed on Gjøa.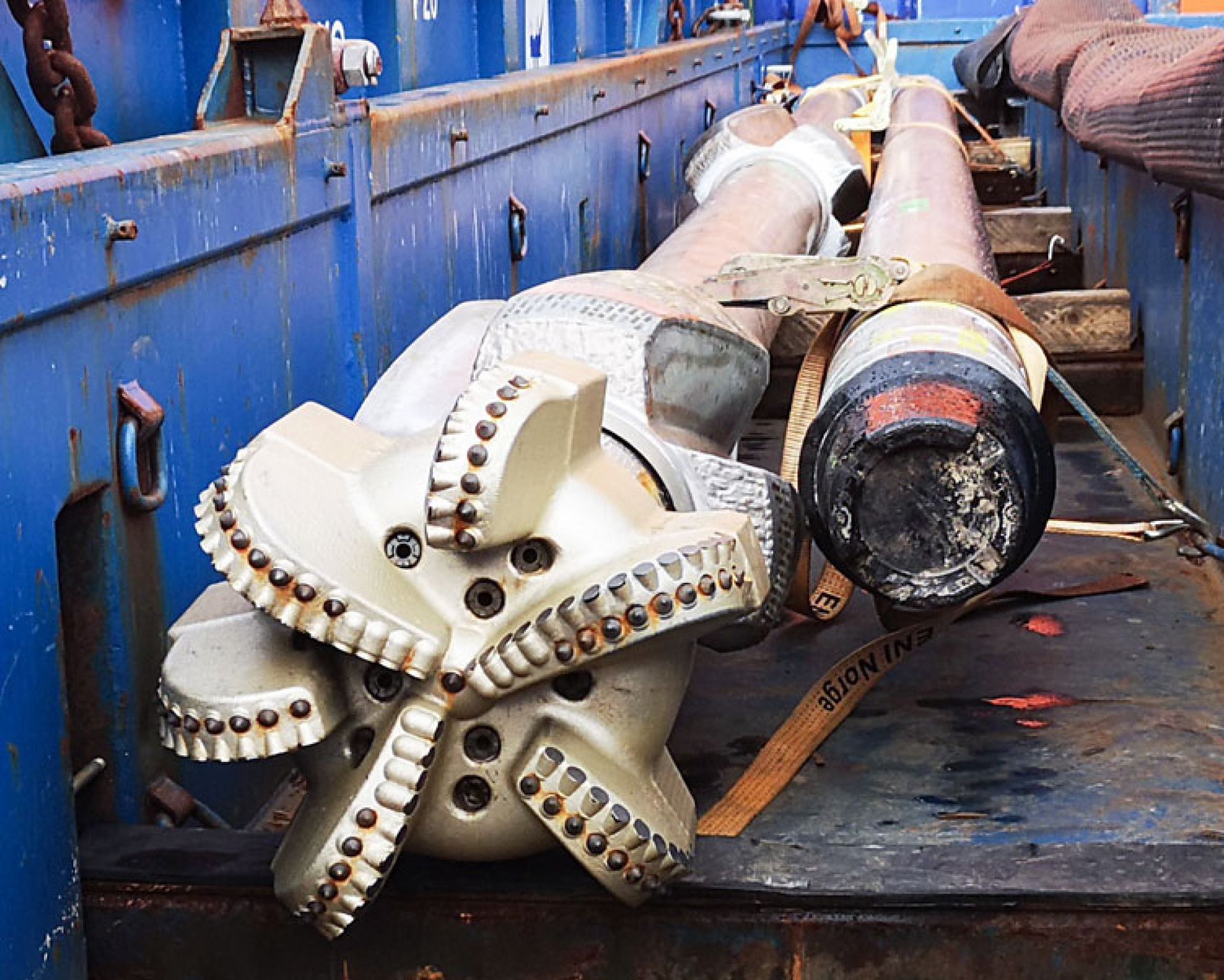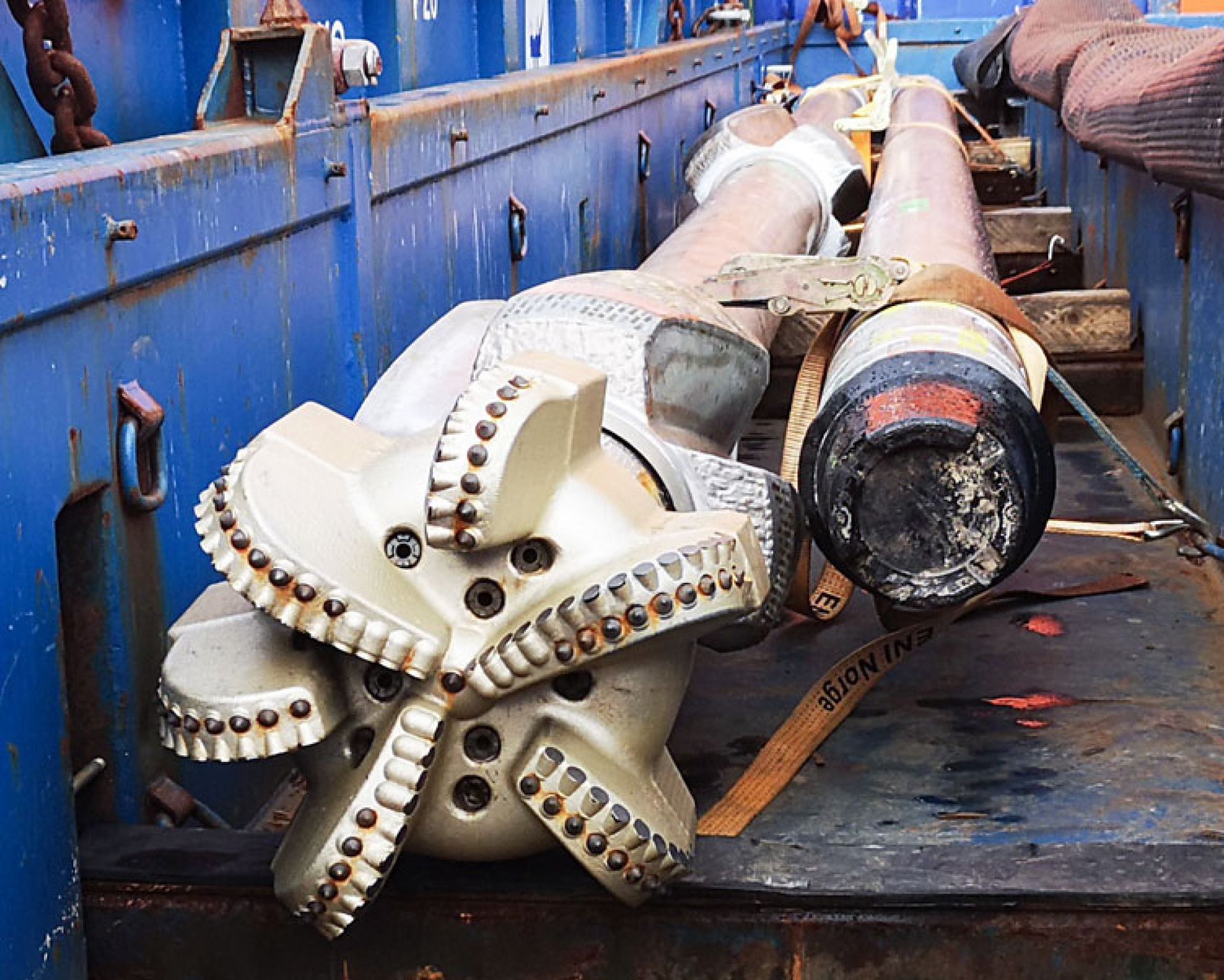 Credit
Wintershall Dea/Jan Eirik Gjerdevik
The technique is vital in drilling
The path to gas and oil is stony, in the literal sense of the word. Experts can only work their way to the natural resources through very demanding rock if they use state-of-the-art drilling techniques. Whether an exploration or a production well: Drilling has to be planned so that, where possible, the precise spot in a reservoir is reached. That's why the direction is checked all the time during drilling and adjusted if necessary. Wintershall Dea uses a range of innovative drilling methods to enable efficient and eco-friendly production. As a result, not only depths of up to 4,000 metres are achieved. Horizontal drilling is often carried out, for example, if the rig is located a distance away from the reservoir or to avoid particularly tough rock zones.
THERE ARE DIFFERENT METHODS OF DRILLING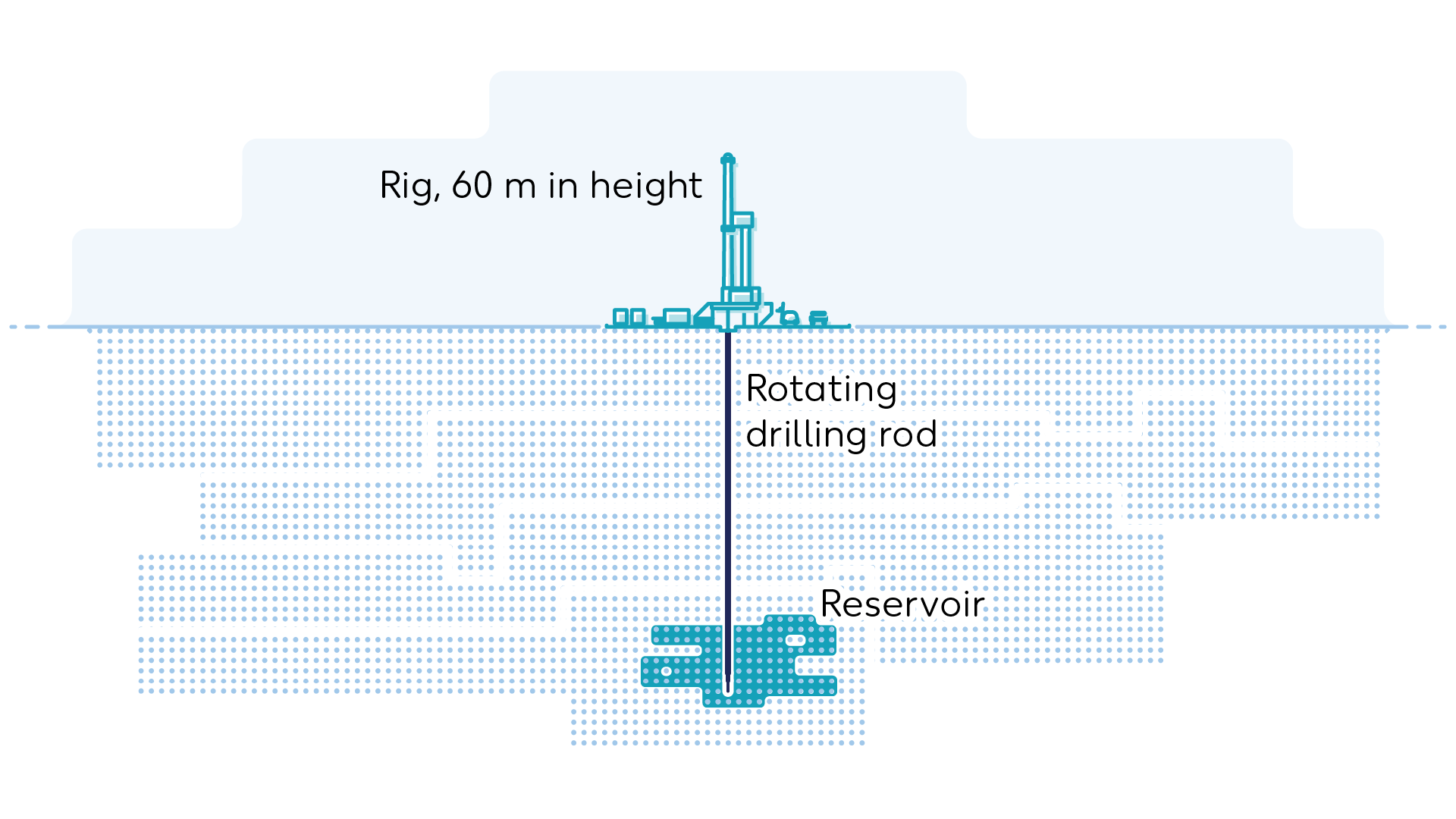 1. Vertical drilling
In the rotary method, the drill bit is set in motion from the rig. A diesel or electric motor causes the entire drilling rod and hence the drill bit to rotate. Thanks to this rotary movement and huge weight of the drilling rod, the drill bit strips away the rock centimetre by centimetre.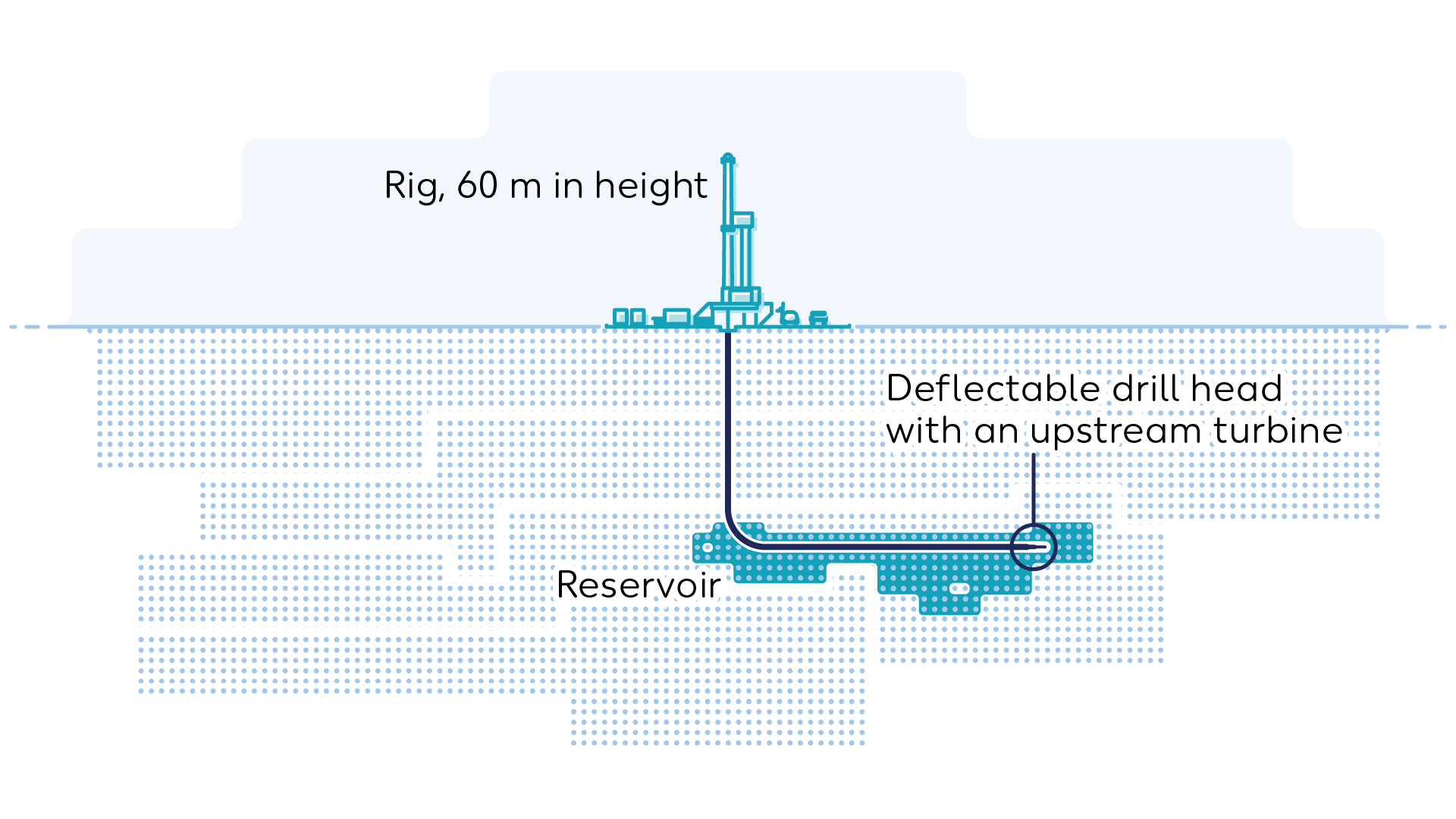 2. Horizontal drilling
In horizontal drilling, the drill bit is driven by a turbine directly upstream of it and can be deflected electronically in all directions. Wintershall Dea has used the method successfully for years – and is doing so now in the Achimgaz project, for example.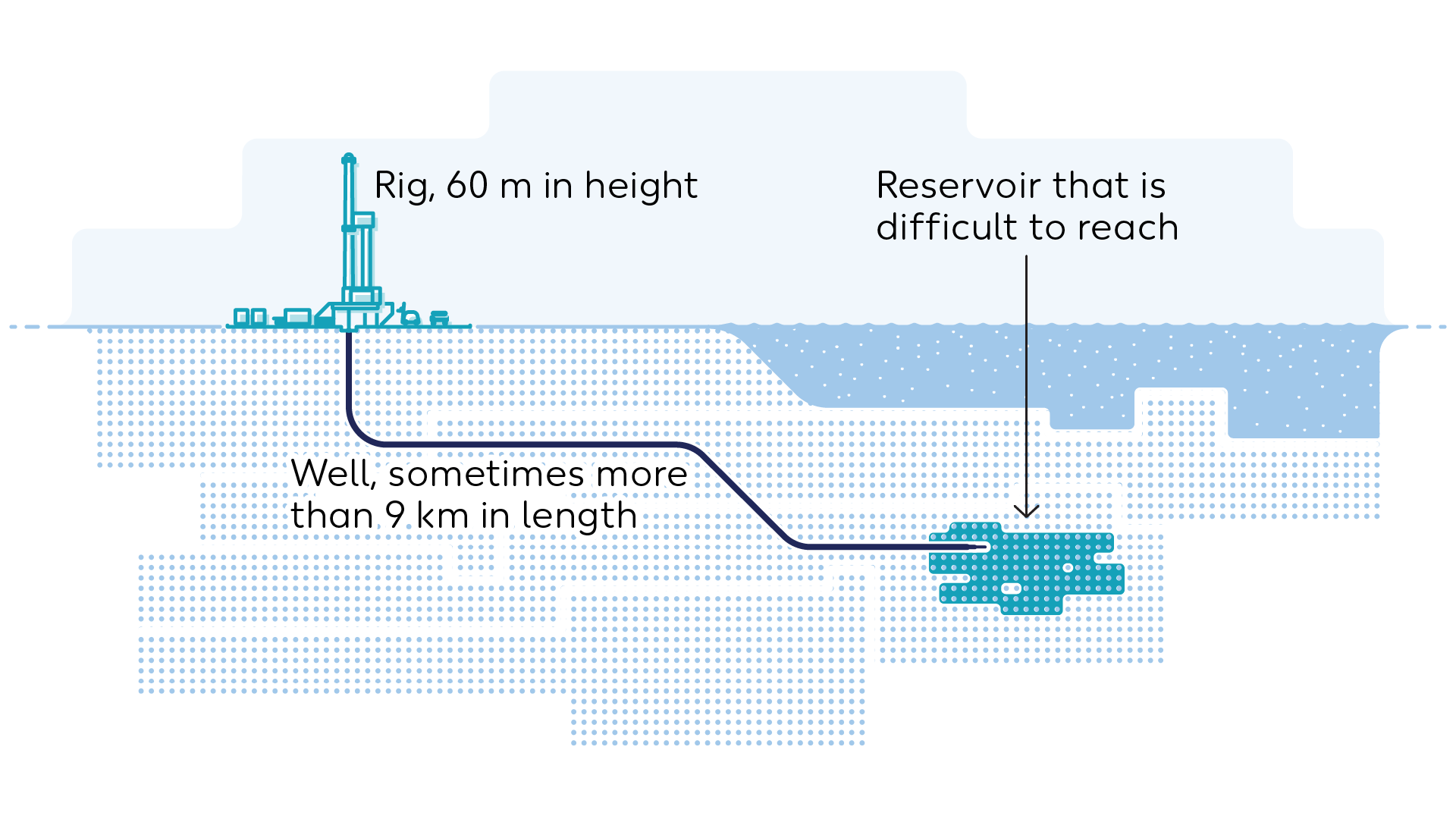 3. Extended reach drilling
Extended Reach Drilling (ERD) means targeted drilling of sometimes very long wells in an almost horizontal direction. This technique is employed, for example, in the Mittelplate field. The reservoir's eastern part is being developed from the mainland with widely deviated wells, the longest with a reach of more than nine kilometres. The reservoir's southern areas are now increasingly reached from the drilling and production platform itself with these high-tech wells.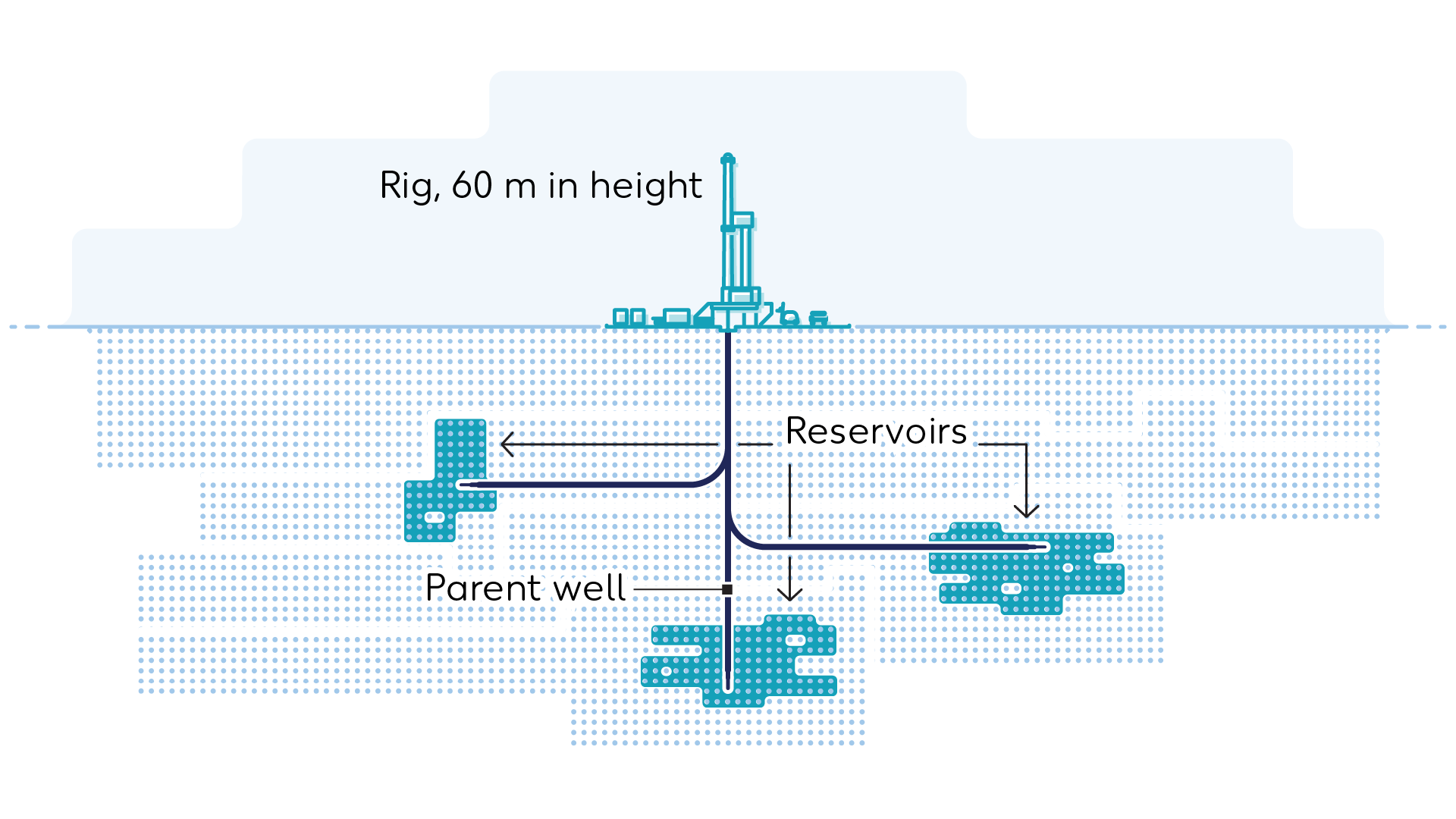 4. Multilateral drilling
A further well connected to the parent well is branched off from an existing one. That means oil from several reservoirs can be produced in just one well – particularly fast and efficiently.
Previous
Next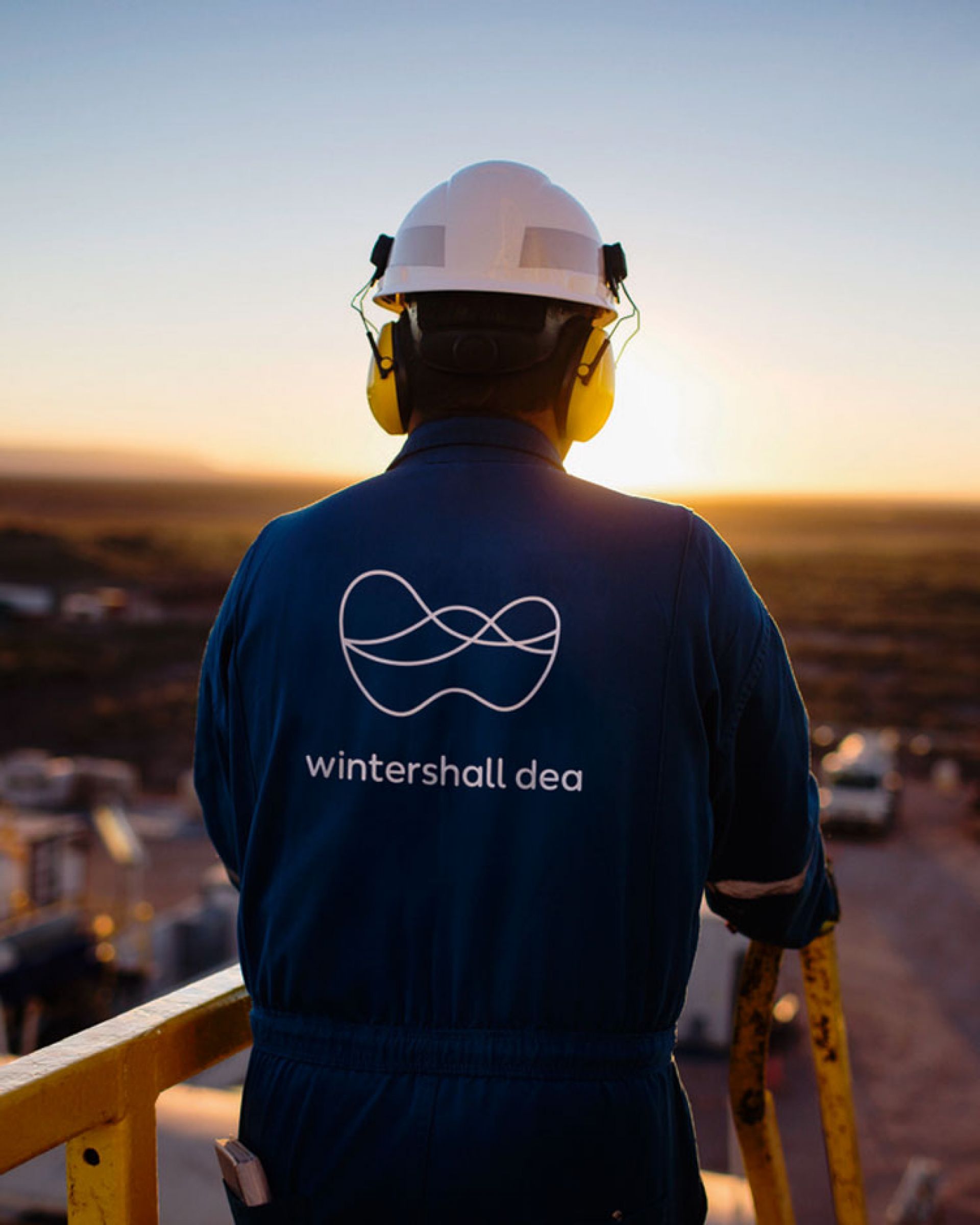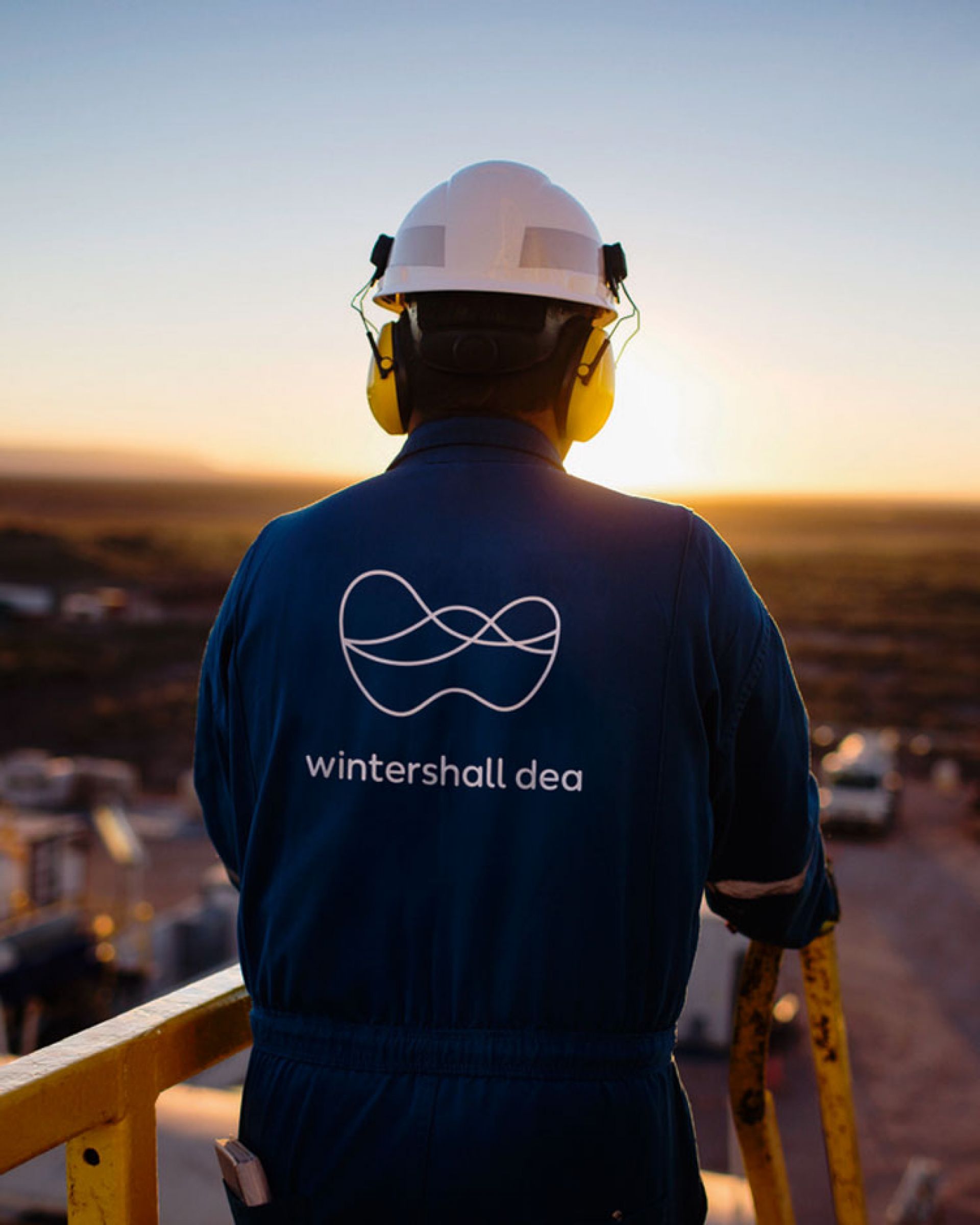 Credit
Wintershall Dea/Alejandro Kirchuk
Good project management is the key to success
Efficient project management is crucial to successful development of new reservoirs. Wintershall Dea has a separate unit comprising experts to offer support in projects worldwide on matters relating to governance, processes and structures, quality assurance or portfolio management. That helps ensure that consistent standards apply at all locations. This is one reason why the company can work cost-effectively and sustainably.