Gas transportation
A strong network for Europe
Pipelines form the heart of Europe's gas infrastructure. Together with Gazprom and other European partners, Wintershall Dea has helped to create and expand a gas transmission system.
More than 5,000 kilometres of pipelines have been built through the collaboration between Wintershall Dea and its partners.
Share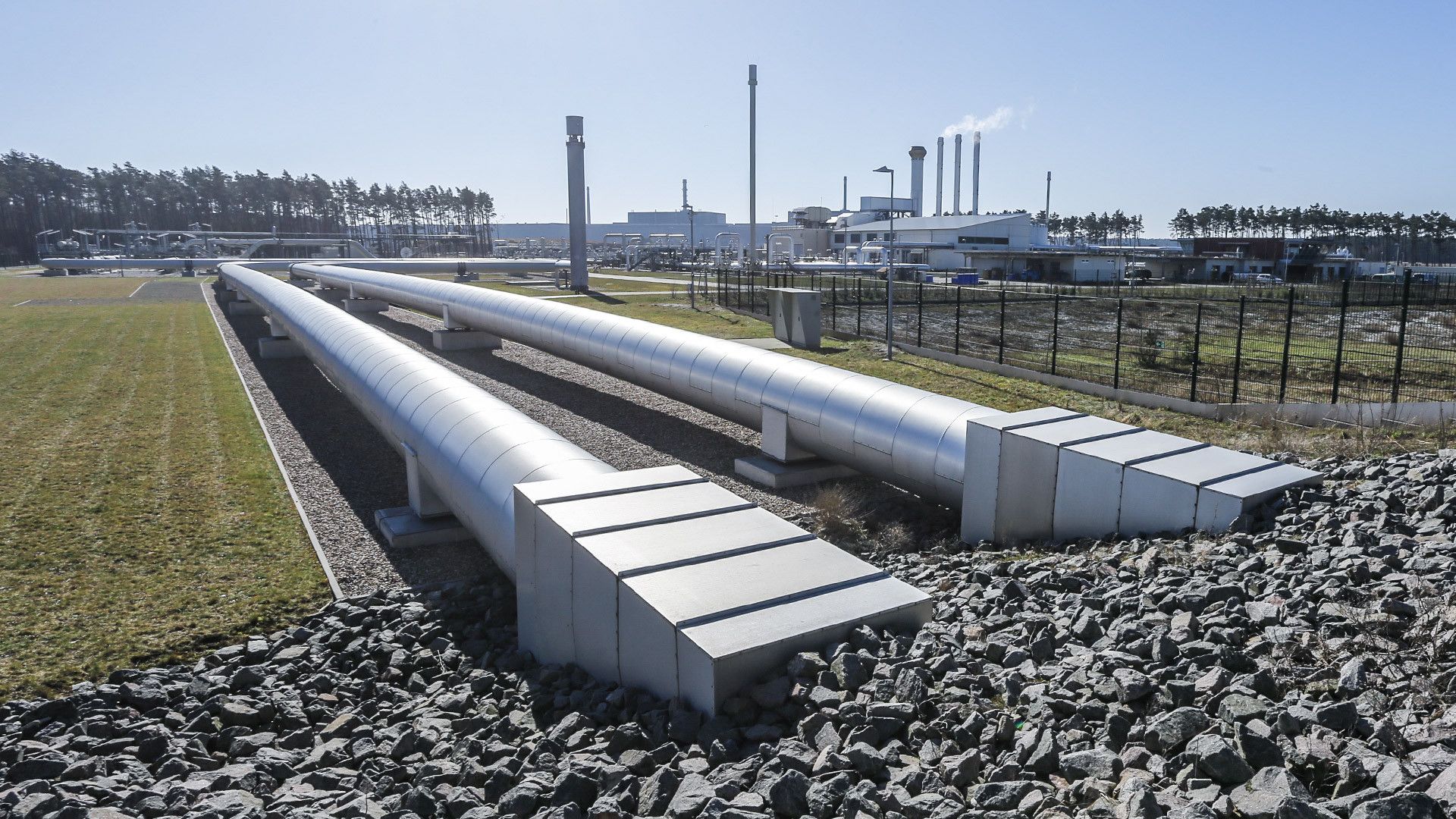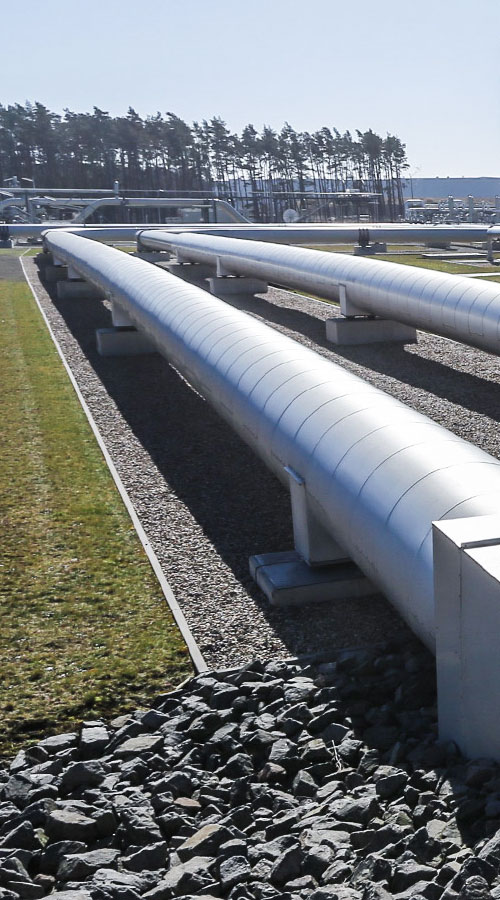 Securing Europe's energy supply is a long-term task. Transporting natural gas via pipelines will continue to be crucially important for securing supplies and achieving climate protection goals. Together with its partner Gazprom and other European companies, Wintershall Dea is helping to diversify natural gas transport routes and ensure a modern, low-emission and efficient energy supply.
kilometres long is the GASCADE pipeline network that supplies Germany with natural gas
billion m³ of natural gas have been transported through the Nord Stream pipeline so far
billion euros are the estimated costs for Nord Stream 2 – financed without public money
Connected throughout Europe
Wintershall Dea and Gazprom started their joint transport activities in Germany in the early 1990s, and these are now managed by the holding company WIGA Transport Beteiligungs-GmbH & Co. KG. The transport subsidiaries of the holding company – GASCADE, OPAL and NEL – act independently and operate a more than 3,800-kilometre-long pipeline network through Germany which directly links five European countries. They therefore guarantee a secure energy supply for Germany and Europe and can in future contribute to the fulfilment of European climate goals with the transport of hydrogen.
GASCADE Gastransport GmbH is a subsidiary of WIGA that operates a Germany-wide pipeline network of around 2,900 kilometres in length. The company's latest project is the European Gas Pipeline Link (EUGAL). The approximately 480-kilometre-long pipeline will efficiently and reliably transport natural gas from the Nord Stream 2 pipeline, which is currently under construction, within Germany and to Southeastern Europe.
OPAL Gastransport GmbH & Co. KG operates one of the two connecting pipelines for the Nord Stream pipeline. The Baltic Sea Pipeline Link (OPAL) runs from Greifswald to the German-Czech border and has an annual capacity of around 36 billion cubic metres.
The second Nord Stream connection pipeline, North European Natural Gas Pipeline (NEL), is operated by NEL Gastransport GmbH. It runs from Greifswald westwards to Lower Saxony and can transport more than 20 billion cubic metres of natural gas per year.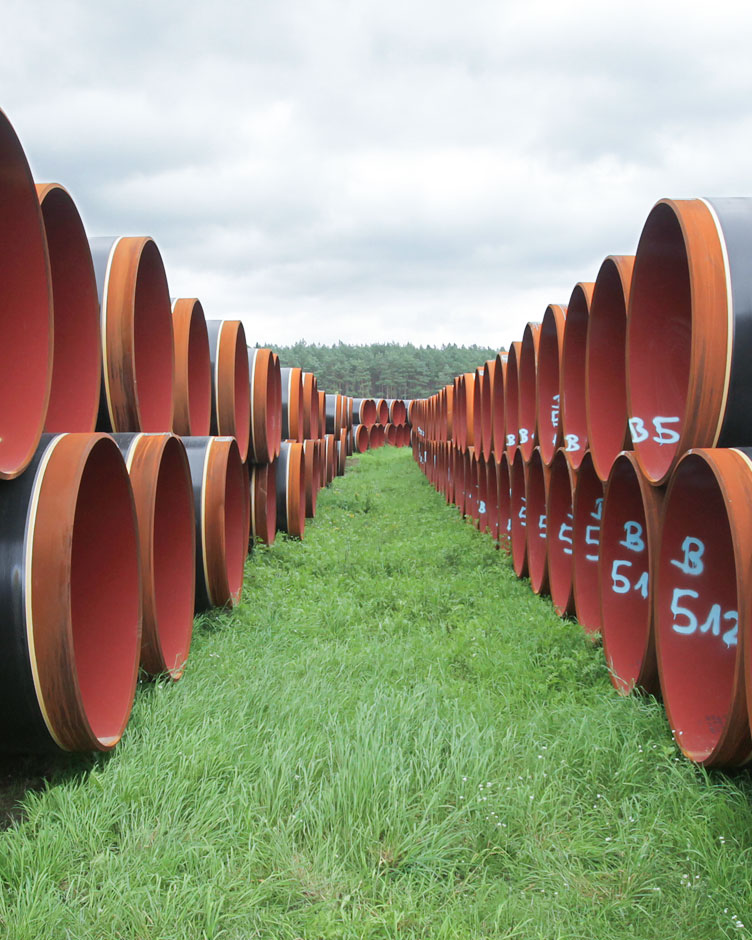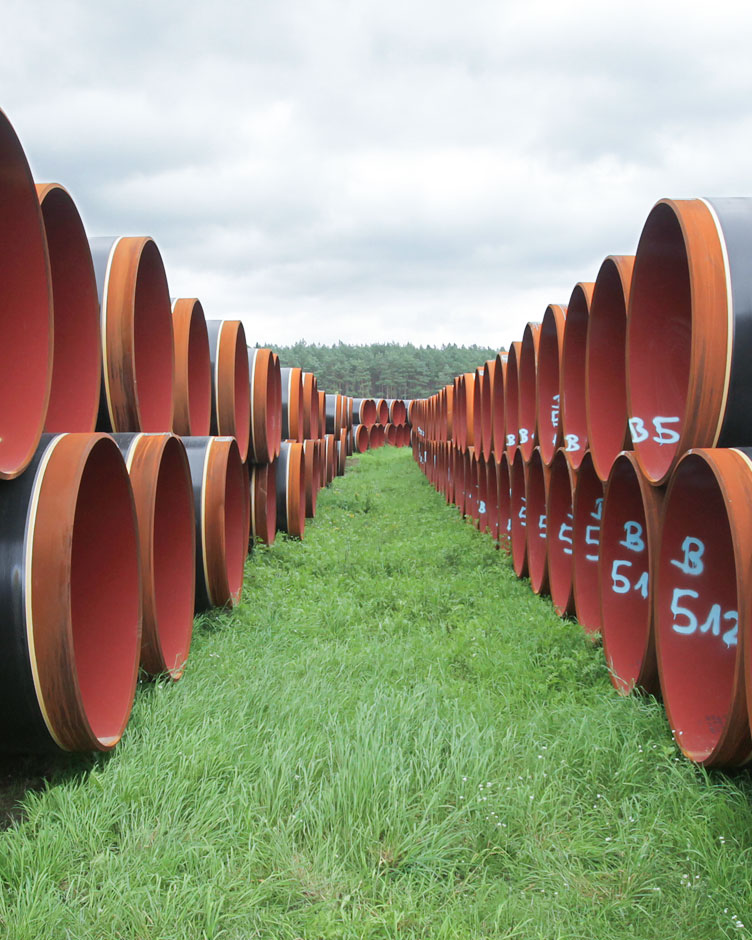 Credit
Wintershall Dea/Pablo Castagnola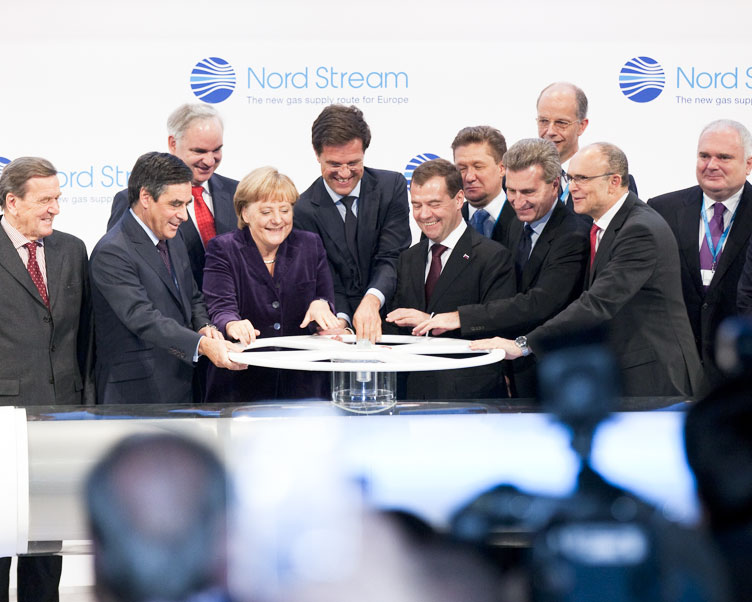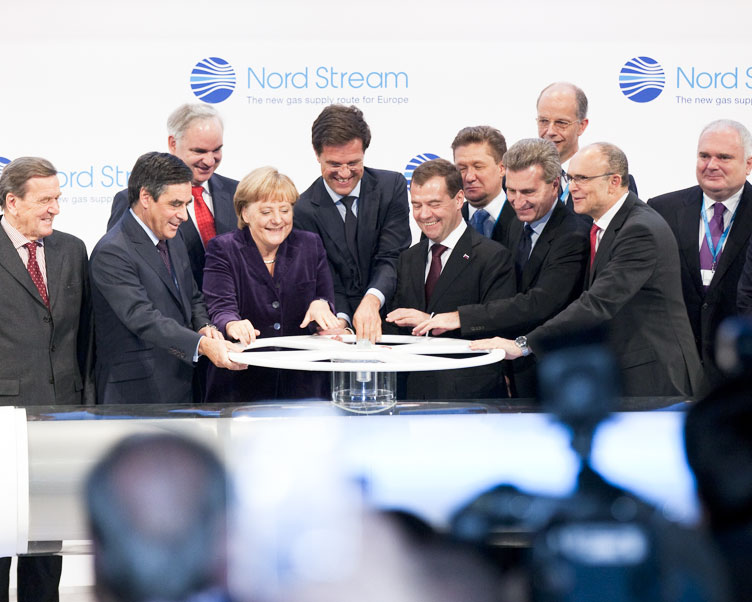 Credit
Wintershall Dea/Thomas Eugster
Nord Stream: Energy for Europe
The pipeline transports natural gas directly from Russia to Europe, securing the energy needs of 26 million households. The offshore pipeline, which consists of two strings, runs 1,224 kilometres through the Baltic Sea, from Vyborg in Russia to Lubmin near Greifswald in Germany. Together, the two pipeline string can transport around 55 billion cubic metres of natural gas per year efficiently and in a climate-friendly manner. More than 400 billion cubic metres of natural gas have been transported via Nord Stream so far.
Nord Stream 2: Natural Gas Transport to the EU – Direct and climate friendly
Following the example of Nord Stream, another pipeline is currently being laid through the Baltic Sea: Nord Stream 2, which also consists of two strings and will be able to transport up to 55 million cubic metres of natural gas per year. The Nord Stream 2 route runs largely parallel to the existing Baltic Sea pipeline. Like its "sister", Nord Stream 2 offers a reliable, efficient and environmentally friendly route for gas supplies from the north of Russia. Natural gas from the second pipeline through the Baltic Sea will be able to not only supply European households and industry with energy, but also meet the growing energy demand resulting from the coal phase-out in a climate-friendly manner. Nord Stream 2 will save 132 million tonnes of CO2 over an operating life of 50 years.