UAE
Advanced skills needed
Wintershall Dea has a stake in the major Ghasha Concession by the Gulf – thanks to the decades of experience in sour gas production.
A sour gas is any gas that specifically contains hydrogen sulfide in significant amounts.
Share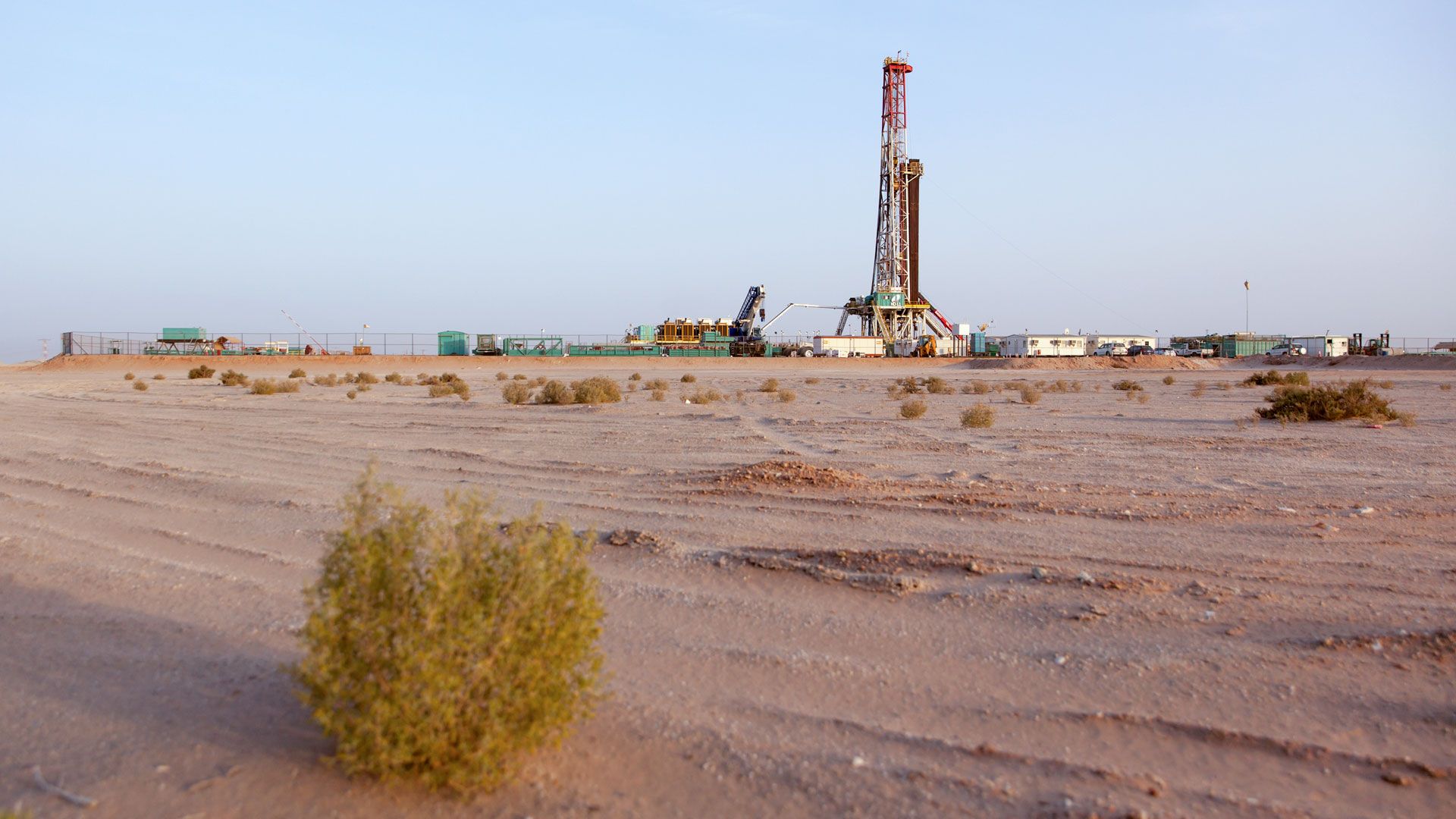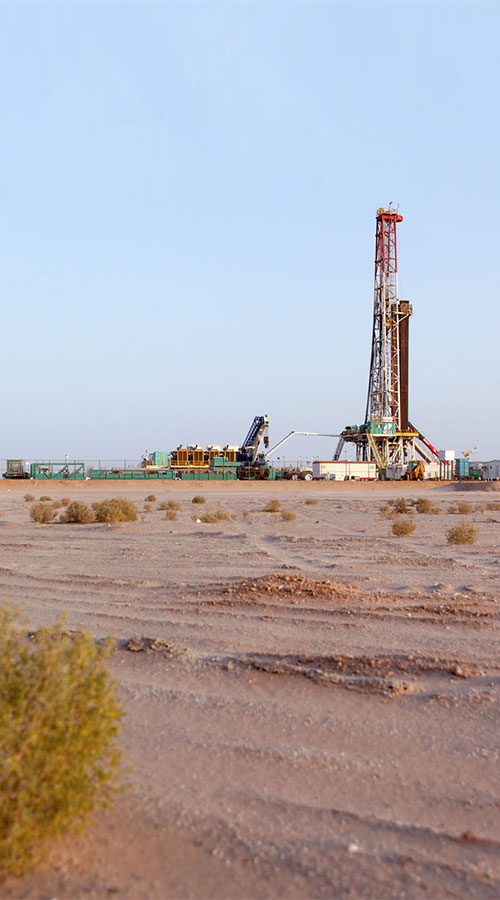 Credit
Wintershall Dea/Silvia Razgova
The United Arab Emirates sit on top of the sixth-largest oil reserves in the world. Wintershall Dea has operated there since 2010. The company chalked up a major success in 2018: The national oil company ADNOC awarded it one of the coveted stakes in the Ghasha Concession. Ghasha is one of the most promising gas and condensate projects that has yet to be developed in the Emirates.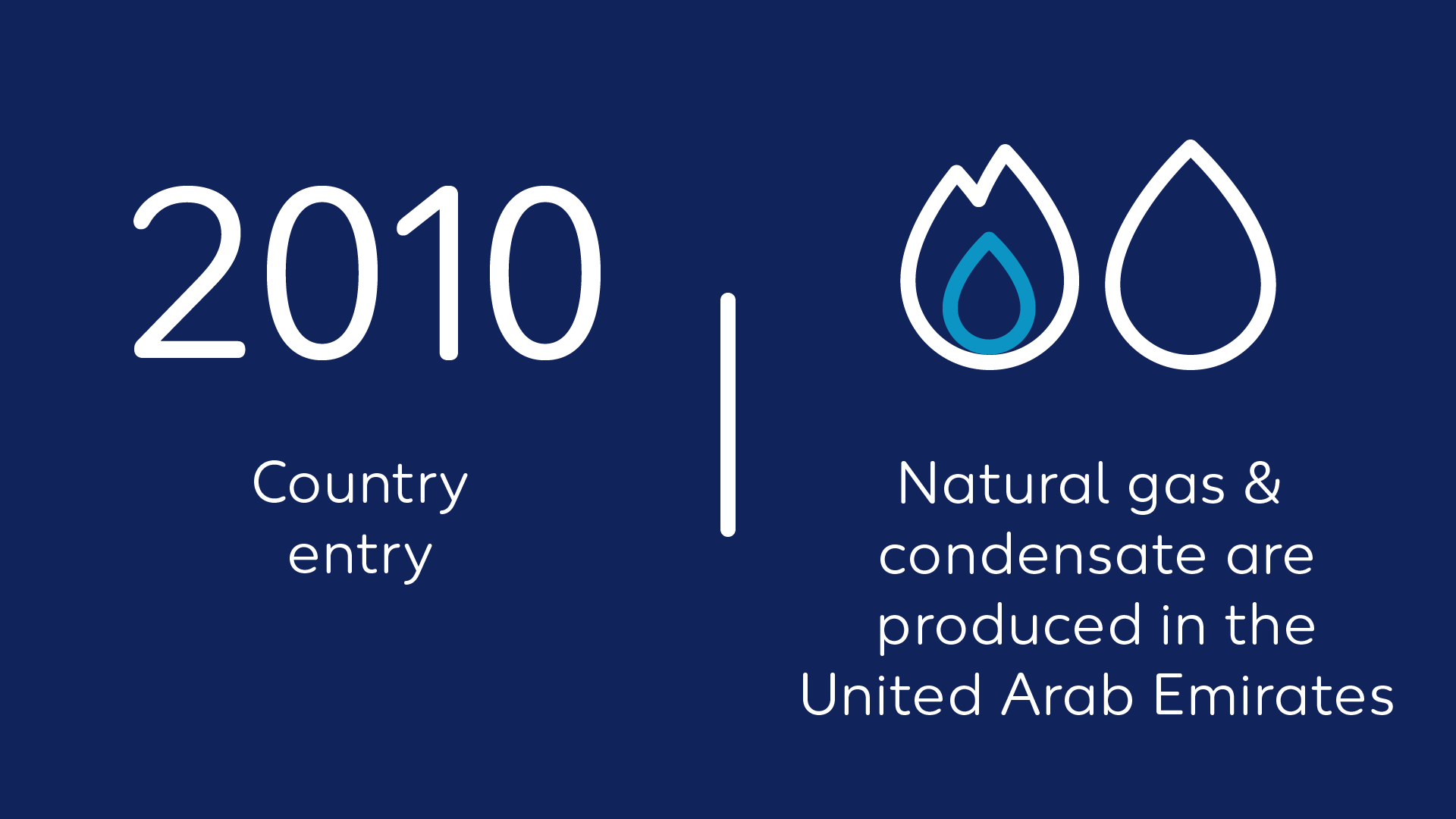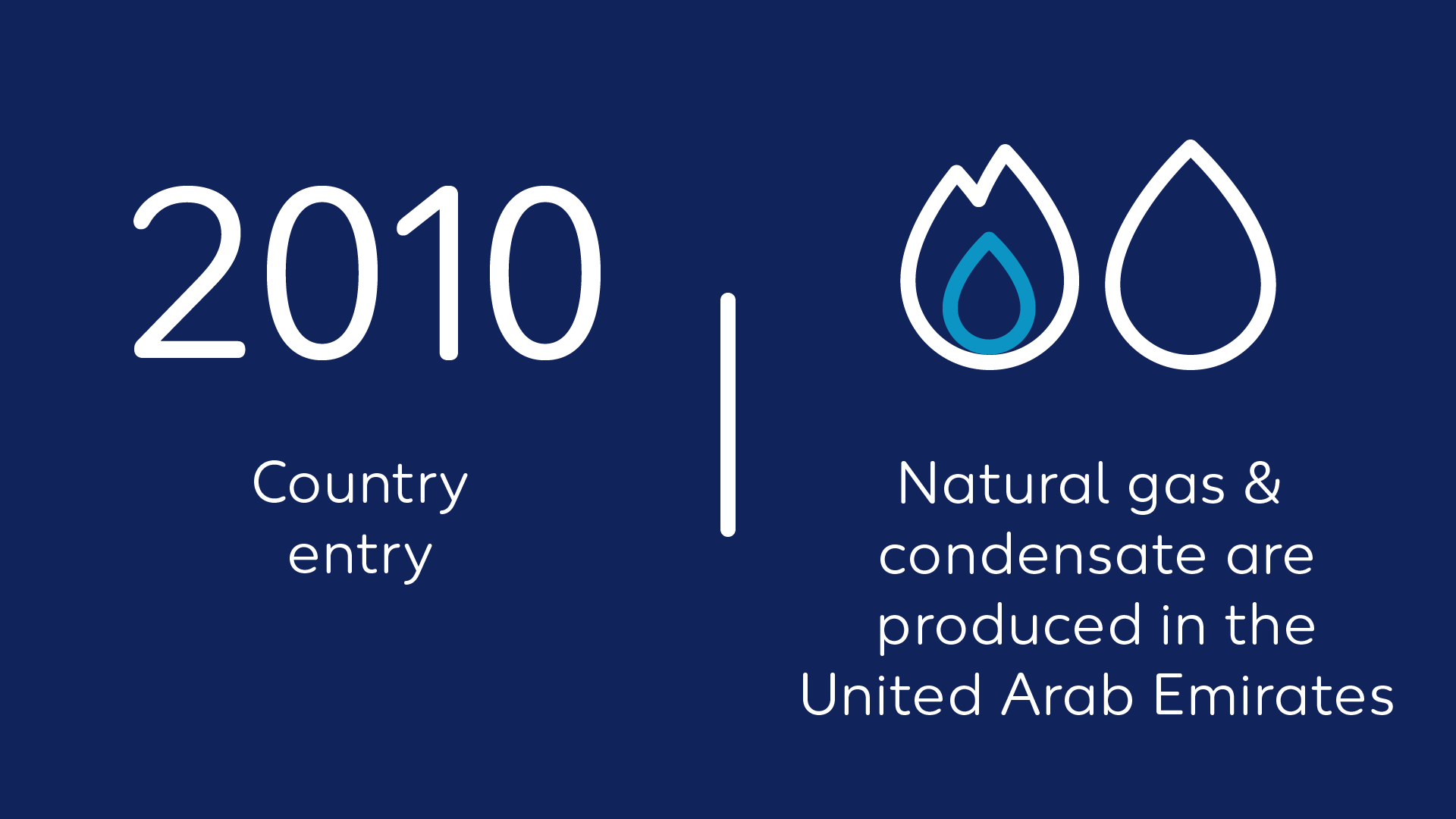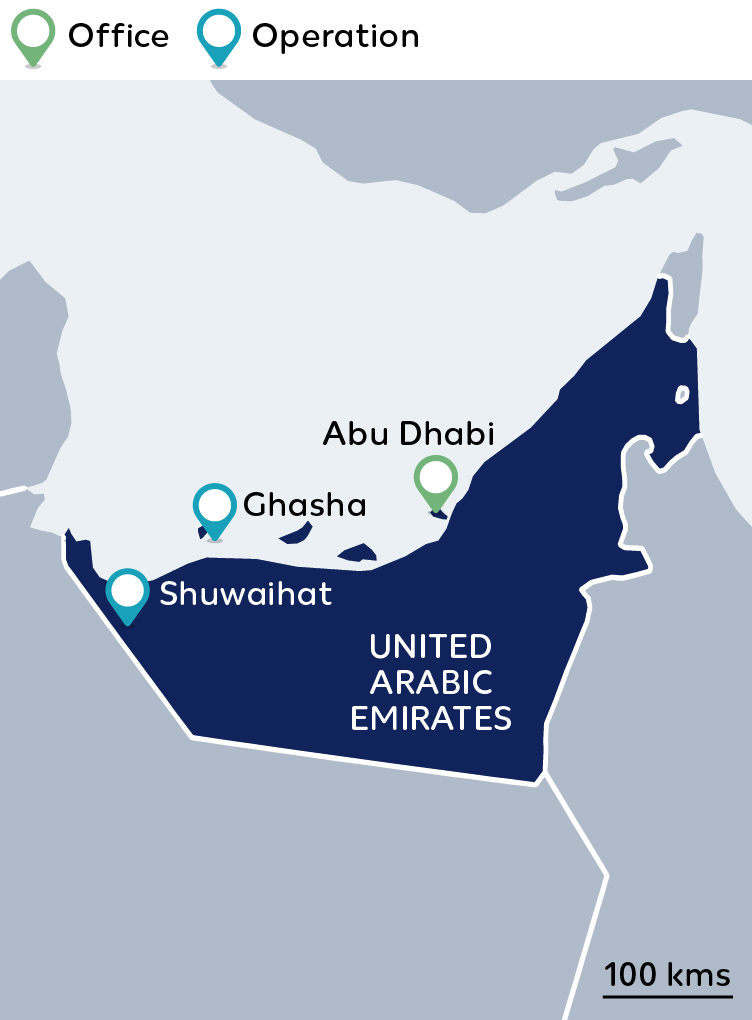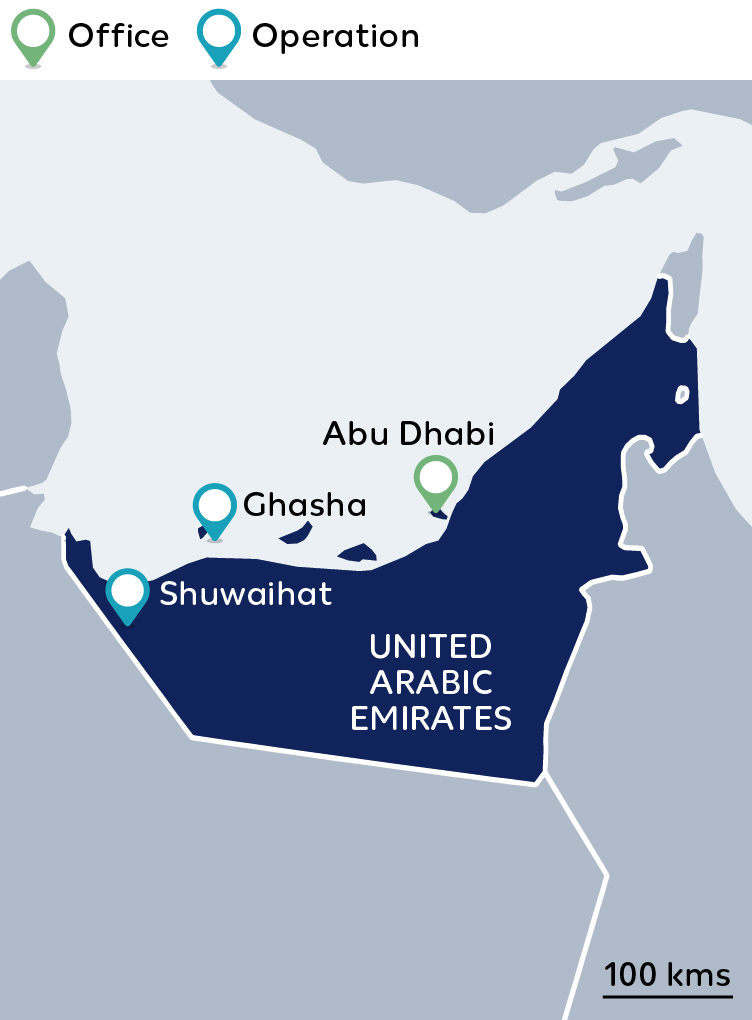 Where we operate in the United Arab Emirates
Sour gas is mainly contained in the natural gas fields by the Gulf which have yet to be developed. It contains toxic hydrogen sulphide and carbon dioxide. Both are corrosive, so special protective equipment is required. The sour gas reservoir Shuwaihat which Wintershall Dea evaluated by drilling two wells in the past few years is situated in the Al Dhafra region of Abu Dhabi, around 25 kilometres west of the Ruwais industrial centre. The vast majority of the reservoir is located in the sea. The gas and condensate fields of the Ghasha Concession are located north and northeast of Shuwaihat, likewise in the Gulf. Its fields Hail, Ghasha and Dalma and others are to be developed in the coming years. Wintershall Dea has more than 40 years of experience in producing sour gas and working in ecologically sensitive areas, making it a competent partner for developing the Ghasha Concession.
mio m3 of gas a day are to be produced from the Ghasha Concession in the first year.
per cent is Wintershall Dea's stake in the Ghasha Concession.
wells have been drilled successfully by Wintershall Dea in the Shuwaihat reservoir.
years is the term for the Ghasha Concession contracts.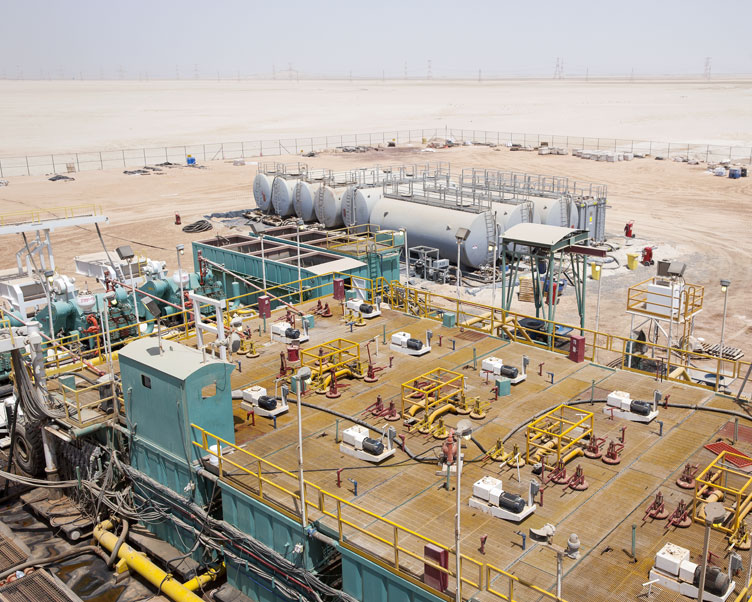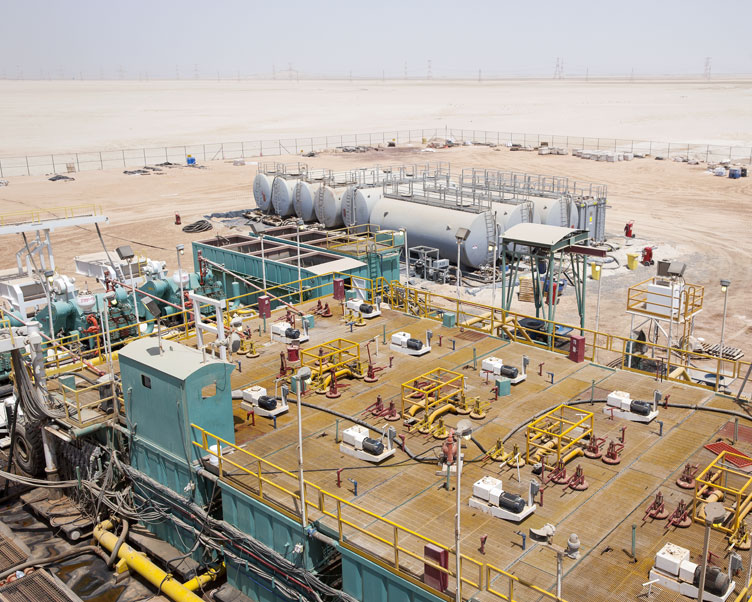 Credit
Wintershall Dea/Silvia Razgova
Ghasha – large reserves, great expectations
The Ghasha Concession not only contains sour and sweet gas, but also significant quantities of valuable condensate. The fields are the largest gas and condensate fields that have yet to be developed in the Emirates. Daily production of 120,000 barrels of oil equivalent is expected in the maximum expansion stage. The project could therefore cater for more than 20 per cent of domestic natural gas demand. Wintershall Dea has a ten per cent stake and its contract with the national oil company ADNOC runs for 40 years. Initial production is scheduled for the middle of the next decade.