Production
Success through innovation
The production of natural gas and crude oil is our core business. With Wintershall Dea's many years of experience and innovative methods, it sets standards for efficient, safe and environmentally friendly production.
Wintershall Dea produced an average of 321 million boe a day in 2022.
Share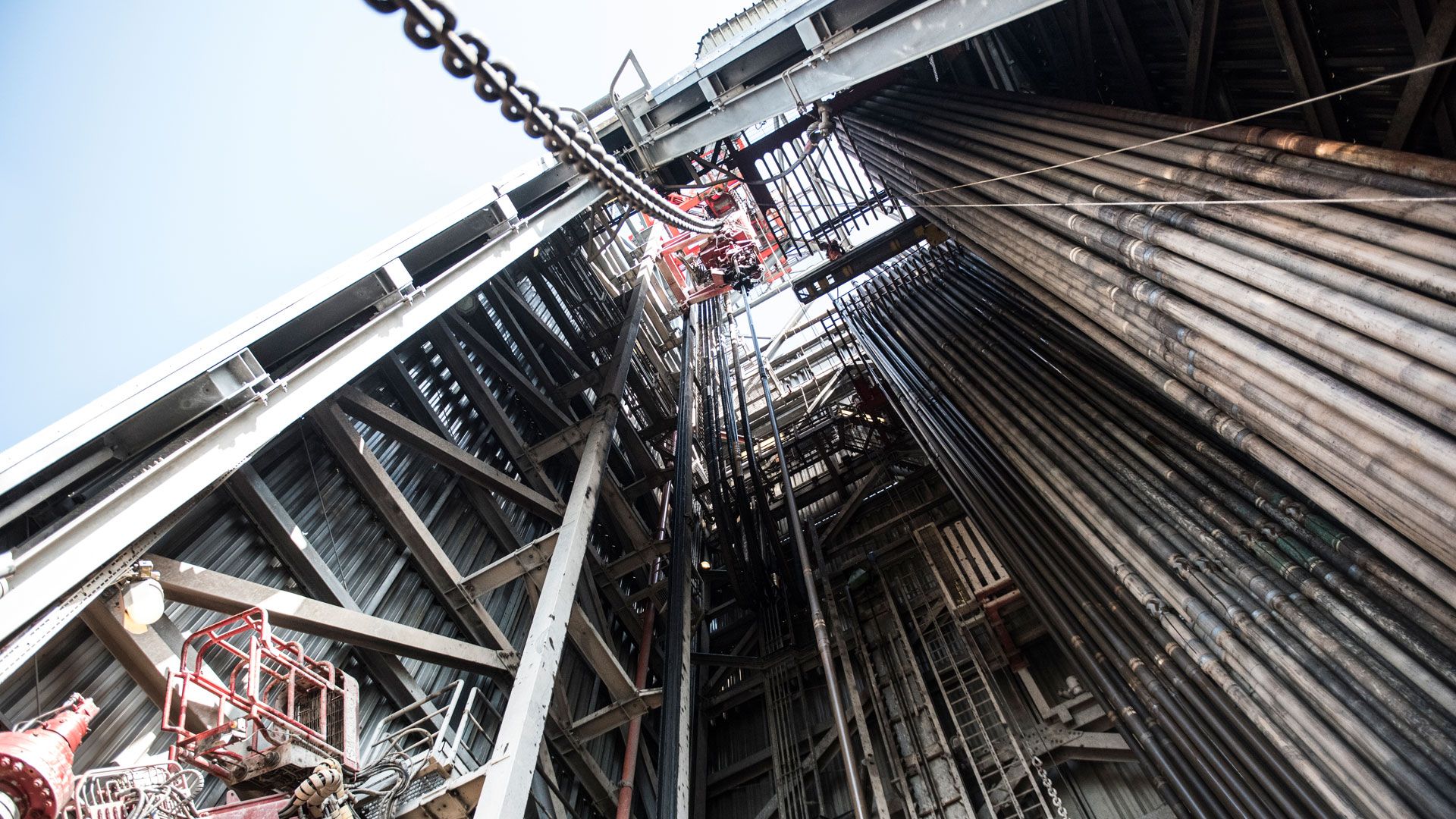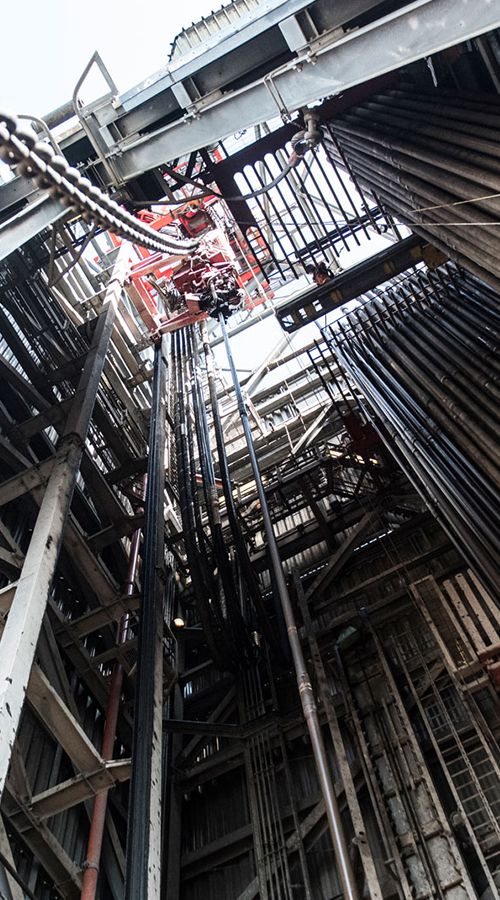 Credit
Wintershall Dea/Achim Multhaupt
Every project has its specific demands. The requirements in production offshore differ from those on land. A different infrastructure is needed for natural gas than for crude oil. Besides the drilling depth and the specifics of the rock, a further factor plays a key role: "age." The longer production has been under way, the more difficult it becomes to recover the remaining quantities cost-effectively. In view of growing global energy needs, it is important to exploit every reservoir as efficiently as possible. Wintershall Dea uses innovative methods to extend the life of a reservoir and also produce from smaller deposits.
STAKING ALL ON NATURAL GAS
Wintershall Dea is a gas and crude oil company. In that order, Natural gas accounts for around two third of the company's production portfolio. Wintershall Dea therefore plays a major part in tackling the two biggest challenges facing our society: successful climate transformation and securing the world's growing energy needs. Natural gas is far easier to produce than crude oil. Natural gas is usually gaseous in the reservoir and so very mobile. Wintershall Dea produces it in a total of nine countries.
NATURAL GAS PRODUCTION WORLDWIDE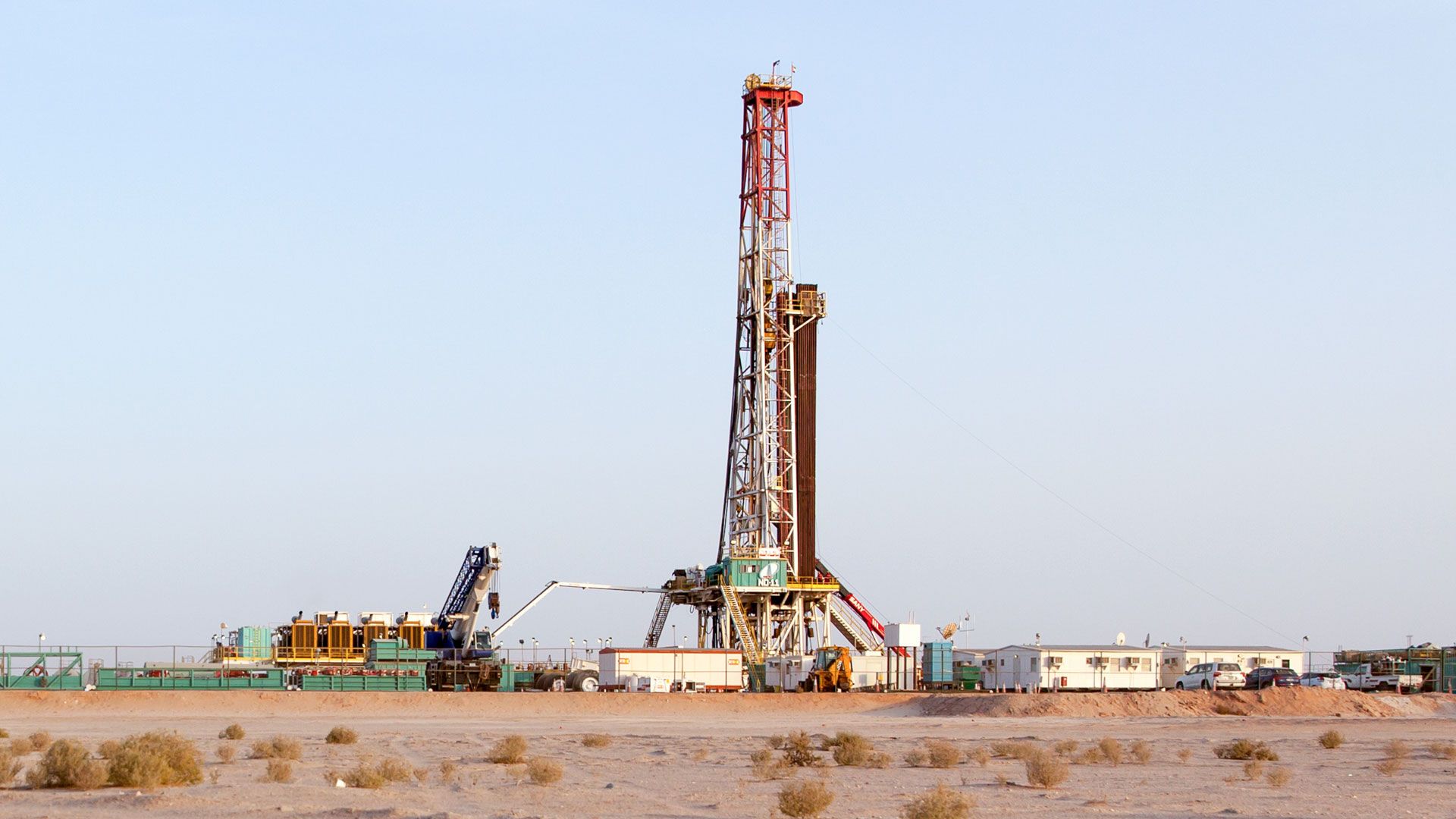 UNITED ARAB EMIRATES: GHASHA
The fields in the Ghasha Concession are the largest gas and condensate fields yet to be developed in the Emirates. Daily production of 120,000 barrels of oil equivalent is expected in the maximum expansion stage. Wintershall Dea holds a ten percent stake.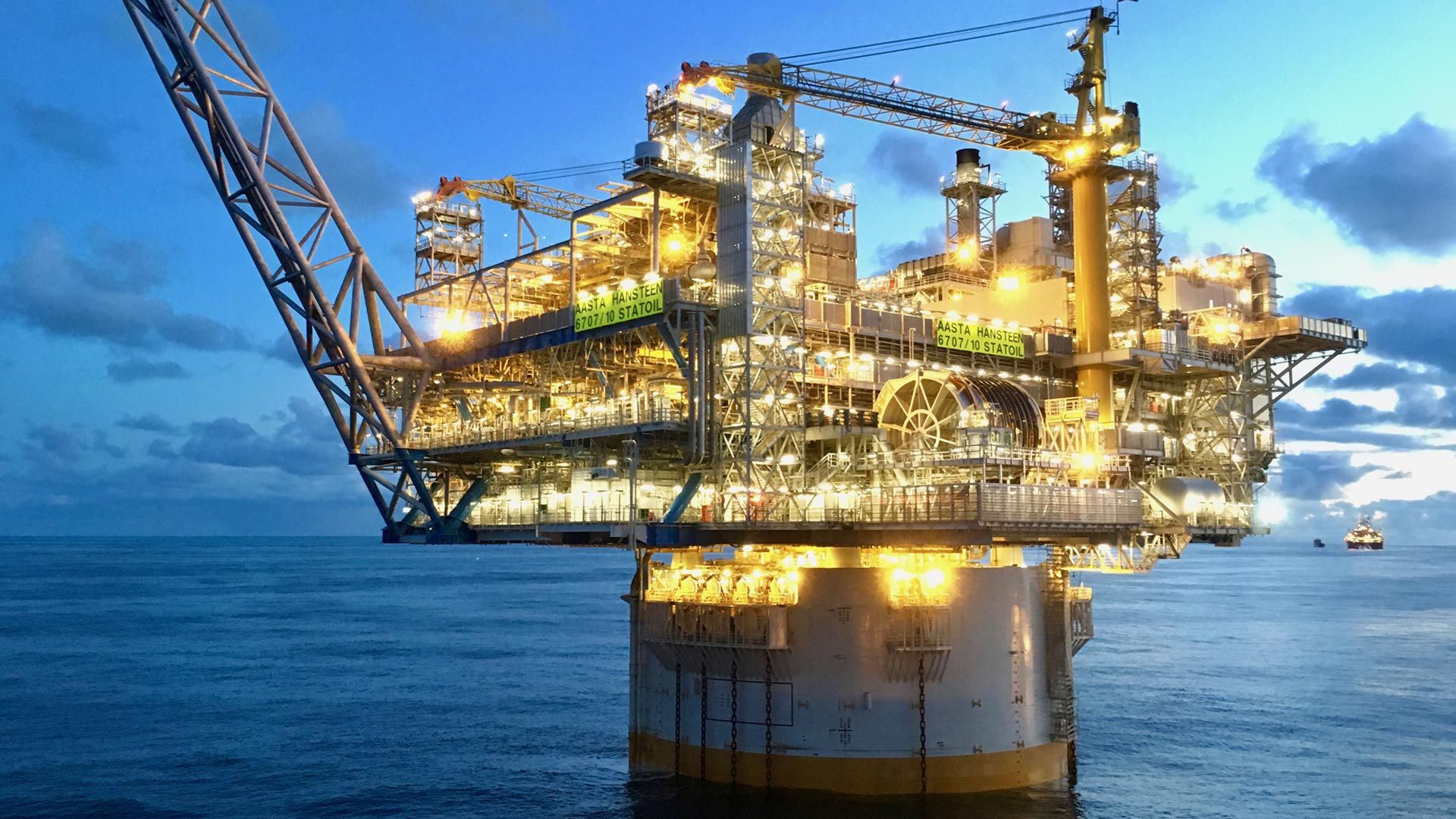 NORWAY: AASTA HANSTEEN
The Aasta Hansteen gas field is located at a depth of 1,300 metres, making it the deepest on the Norwegian continental shelf. The platform of the same name commenced production in 2018.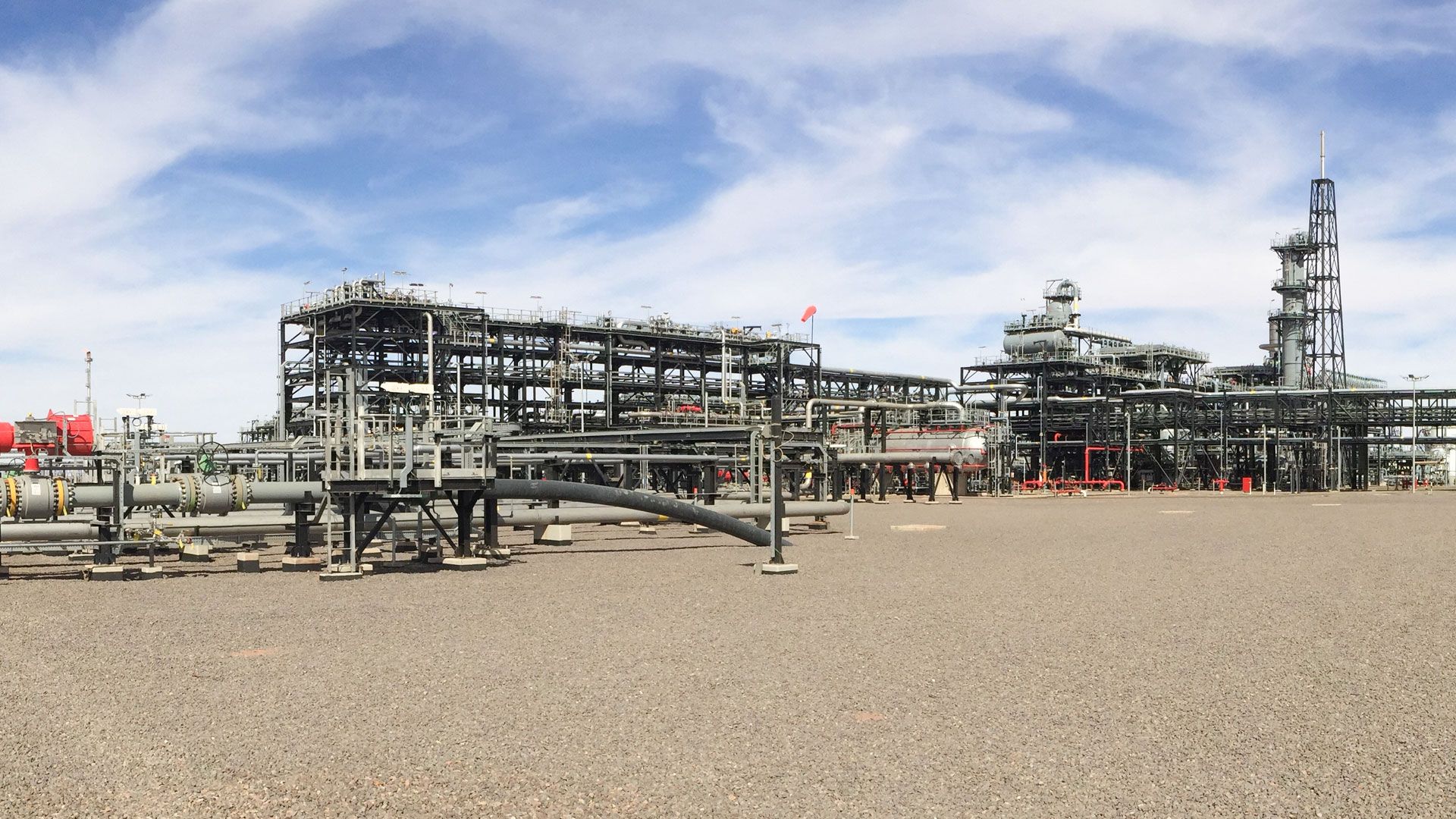 ALGERIA: REGGANE
The gas fields in the Reggane North project are located in the west of the country, in one of the Earth's hottest regions: the Reggane Basin in the Sahara. It is the first gas project to start up in the promising region.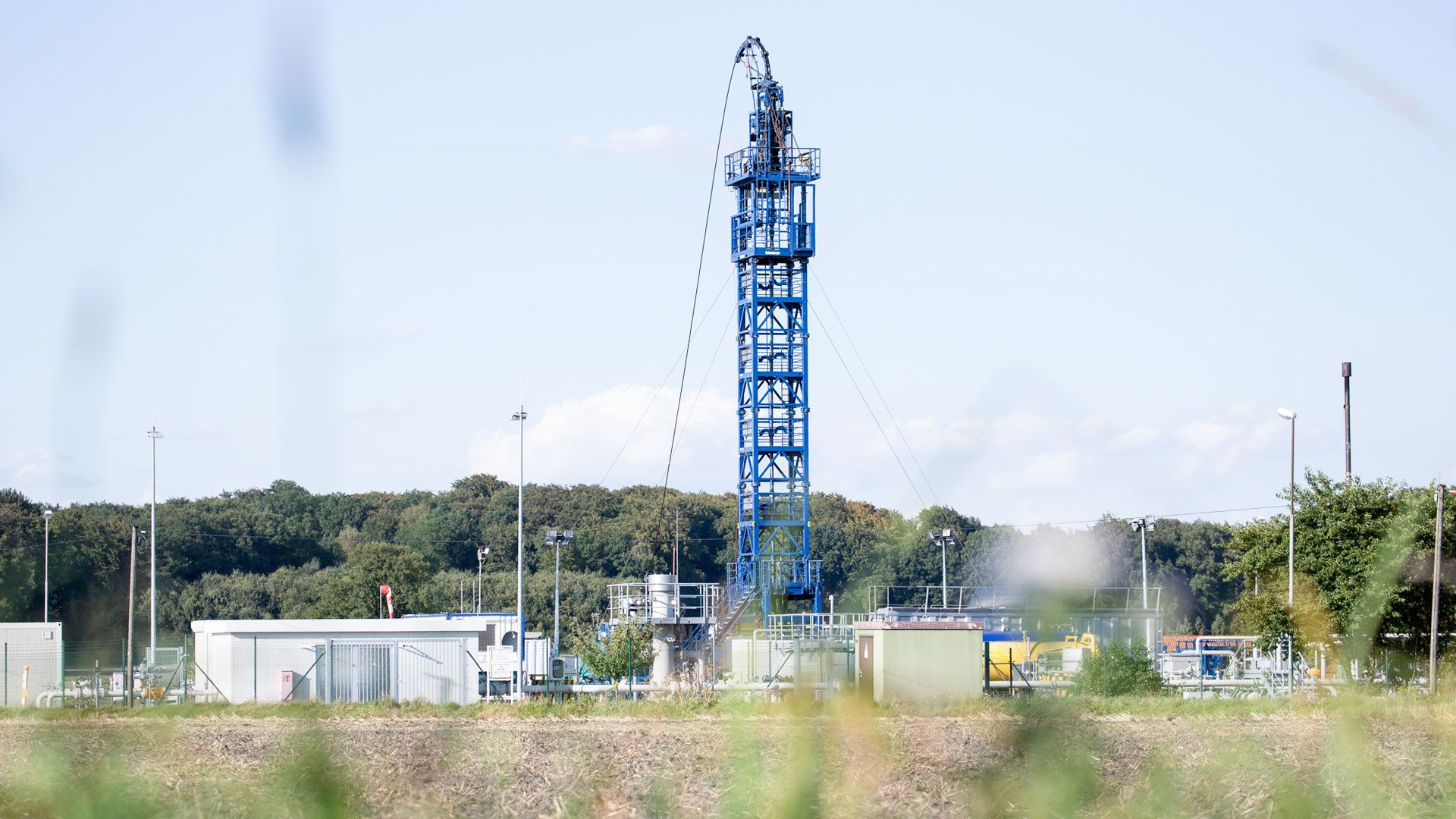 Credit
Wintershall Dea/Christian Burkert
GERMANY: STAFFHORST
Wintershall Dea has produced sour gas at Staffhorst in Lower Saxony for more than 50 years. The expertise it has acquired in Germany not least helps pave the way for energy partnerships throughout the world.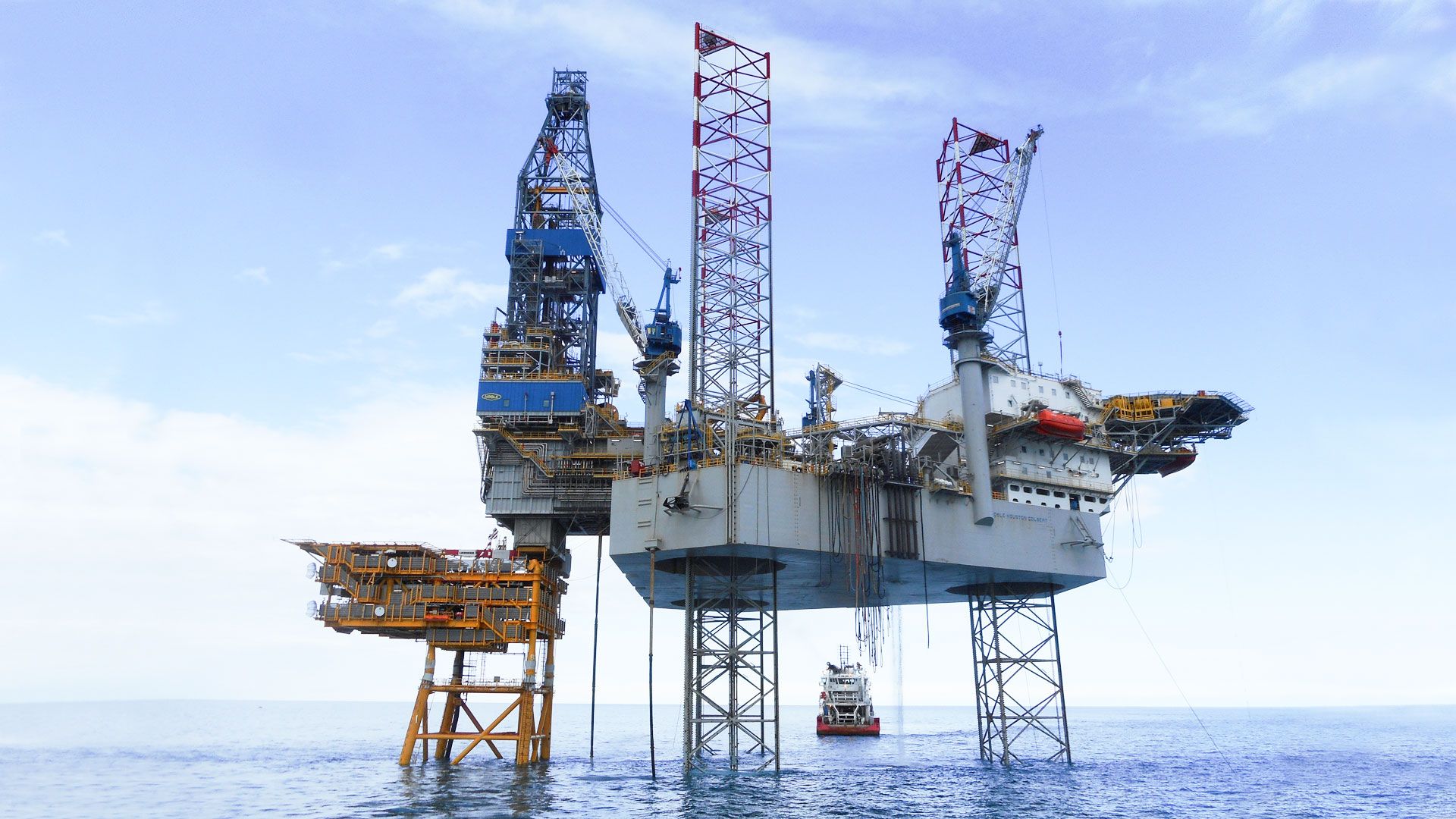 ARGENTINA: VEGA PLÉYADE
The world's southernmost production platform is located in the Vega Pléyade field. The platform off the coast of Tierra del Fuego makes a significant contribution to Argentina's natural gas supply with a daily production volume of 8.5 million cubic metres.
Previous
Next
CUBIC METRES OF NATURAL GAS ARE PRODUCED DAILY BY VEGA PLÉYADE.
IS WHEN VEGA, WINTERSHALL DEA'S FIRST SUBSEA PROJECT, BEGAN PRODUCTION IN NORWAY.
THE SHARE NATURAL GAS ACCOUNTS FOR IN WINTERSHALL DEA'S PORTFOLIO.
EFFICIENT CRUDE OIL PRODUCTION
For heating, as a fuel or for producing high-quality materials: Crude oil will be needed as a resource for a long time to come. While global demand is rising, reserves are limited, which is why the available sources need to be fully exploited as efficiently as possible and new reserves developed. Wintershall Dea uses innovative technologies in that. The company boasts more than 125 years of experience in safely producing crude oil. It is involved in challenging projects worldwide together with international partners. The company's expertise keeps on growing with every project.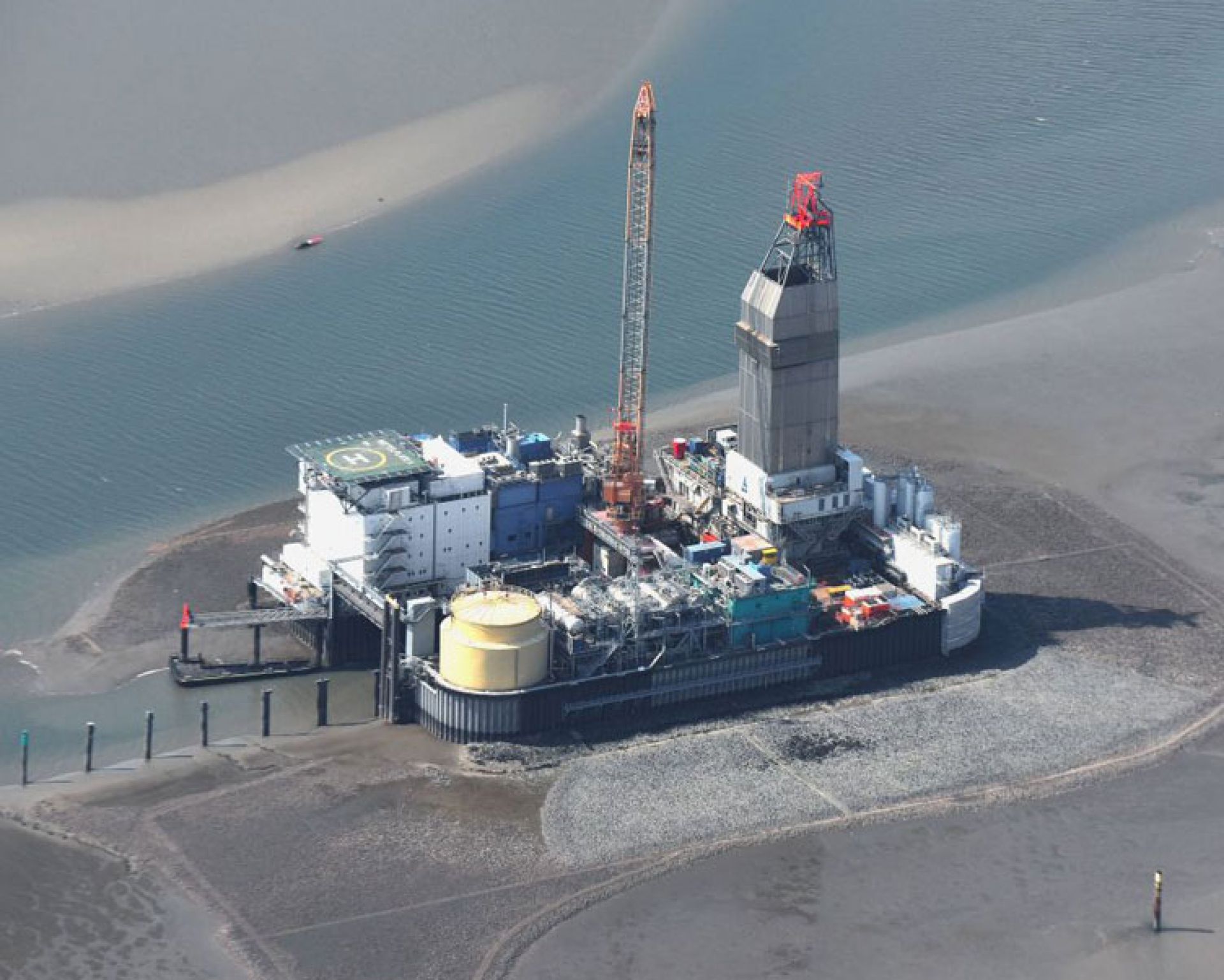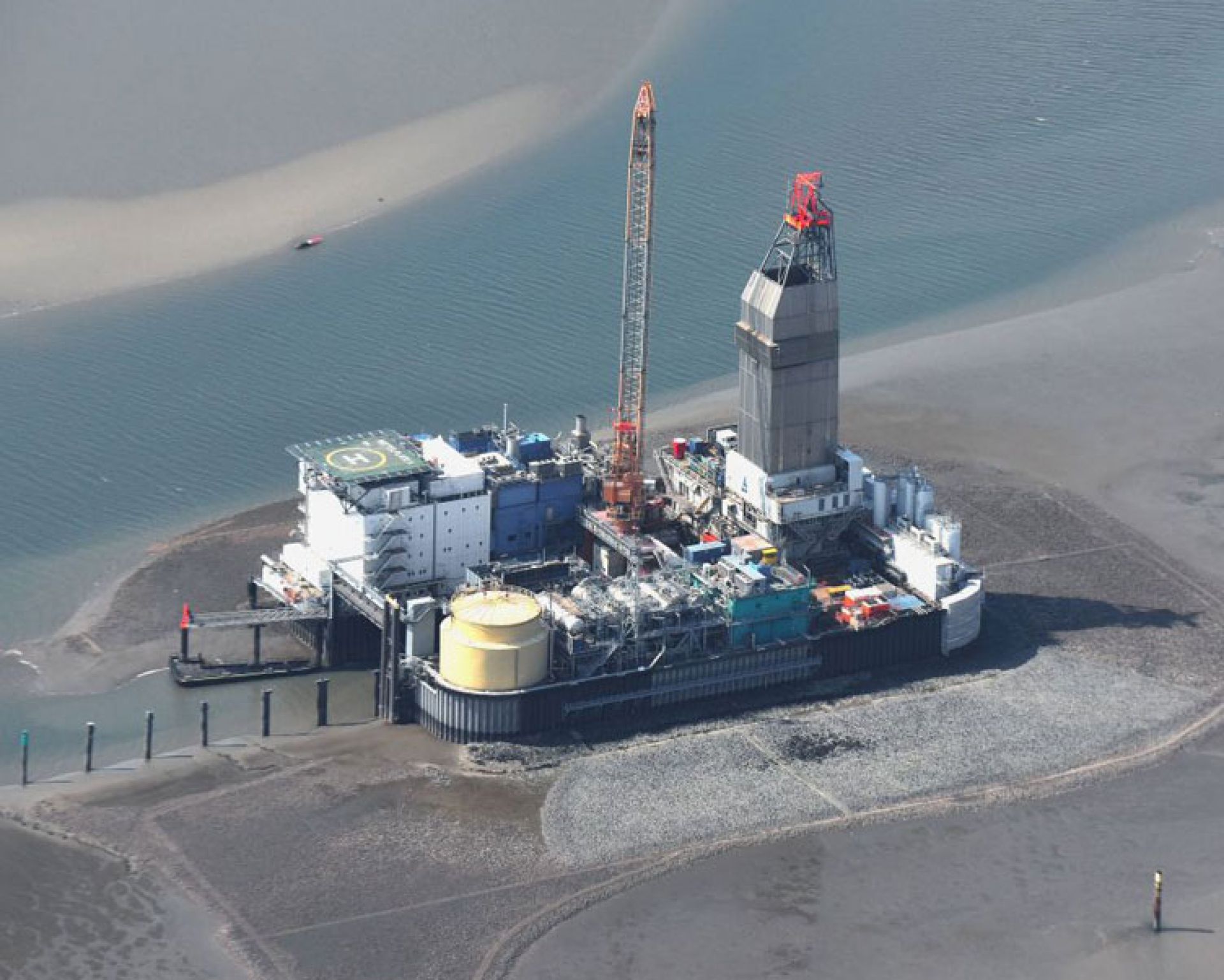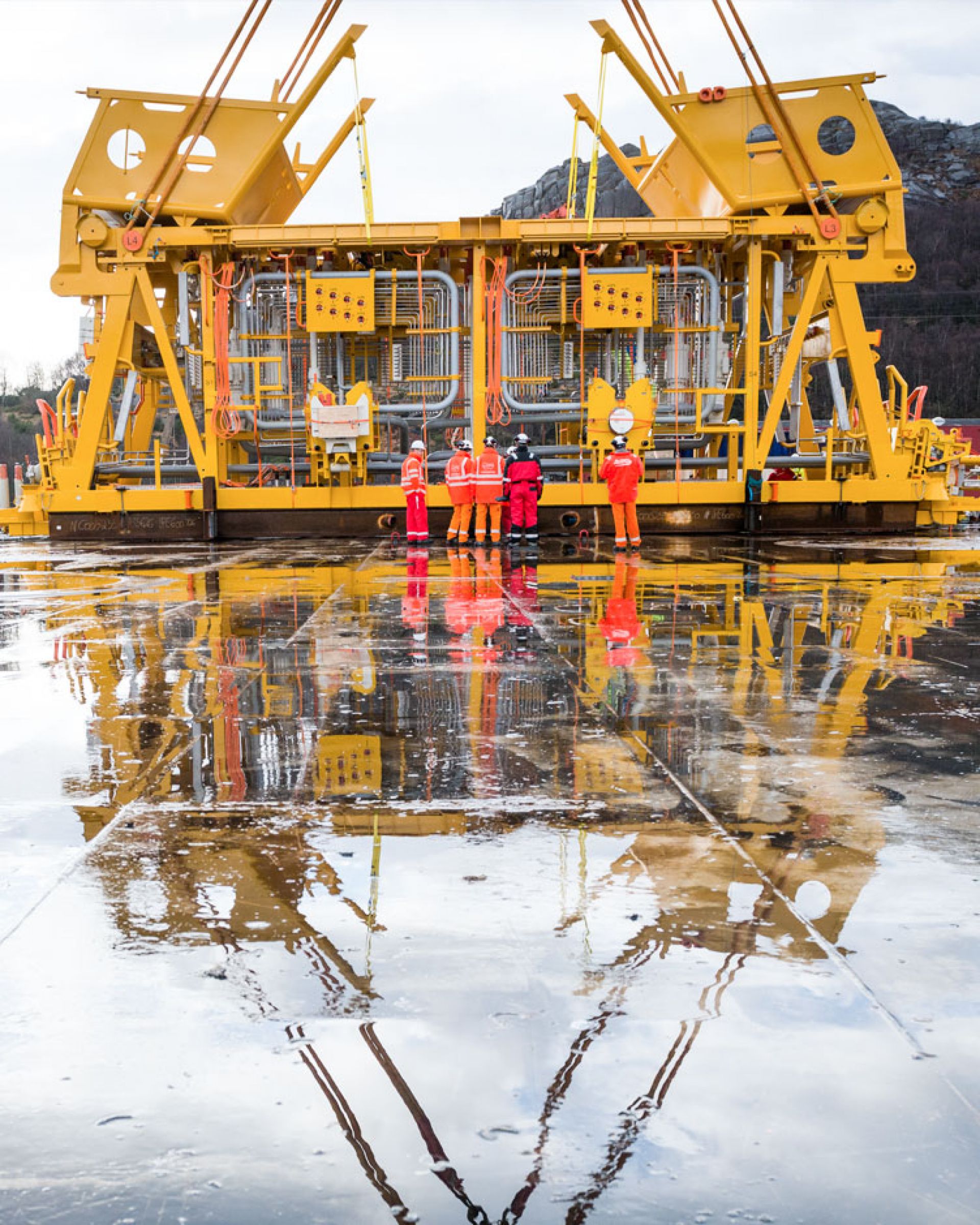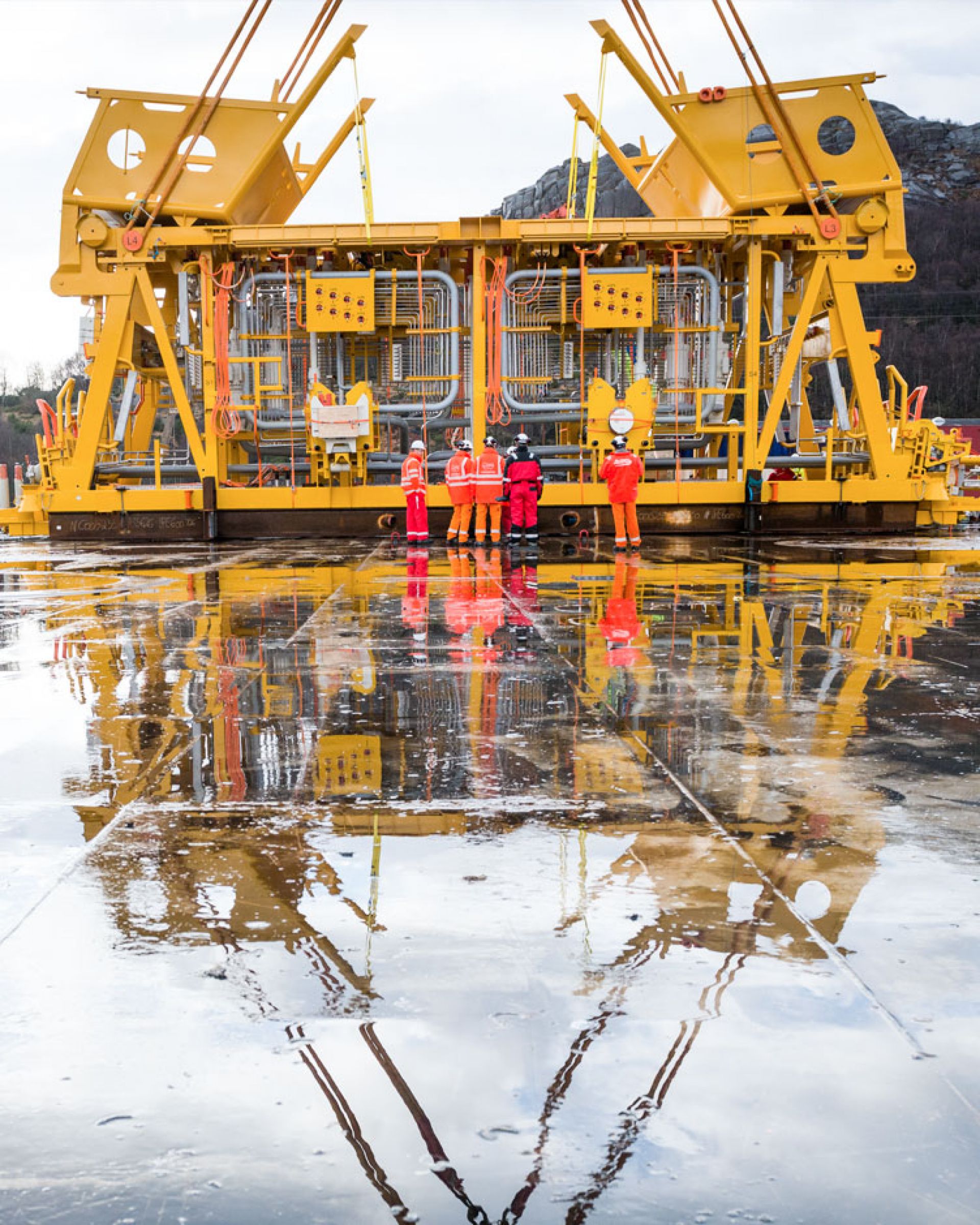 Credit
Wintershall Dea/Thor Oliversen
PRODUCTION UNDER WATER
Wintershall Dea has positioned itself worldwide as an expert in smart subsea development. The use of modules installed on the seabed means natural gas and crude oil can be produced in regions that are difficult to reach with conventional offshore platforms. The modules are connected to a host platform via underwater pipeline networks and riser pipe systems. Because existing platforms are linked together, this method not only reduces costs, but also extends the economic service life of the existing infrastructure. Wintershall Dea has already used the method successfully in Norway in the Vega, Aasta Hansteen, Maria and Nova projects. A further subsea field – Dvalin – is scheduled to commence production.