Ghasha
Sour gas production in the Arabian Gulf
The Ghasha Concession is an important part of Wintershall Dea's growth strategy in the UAE. In the 40-year concession term, a total of nine fields in several phases will be developed.
Sour gas in small doses can have a healing effect: It is found in several spa resorts and can help with skin diseases.
Share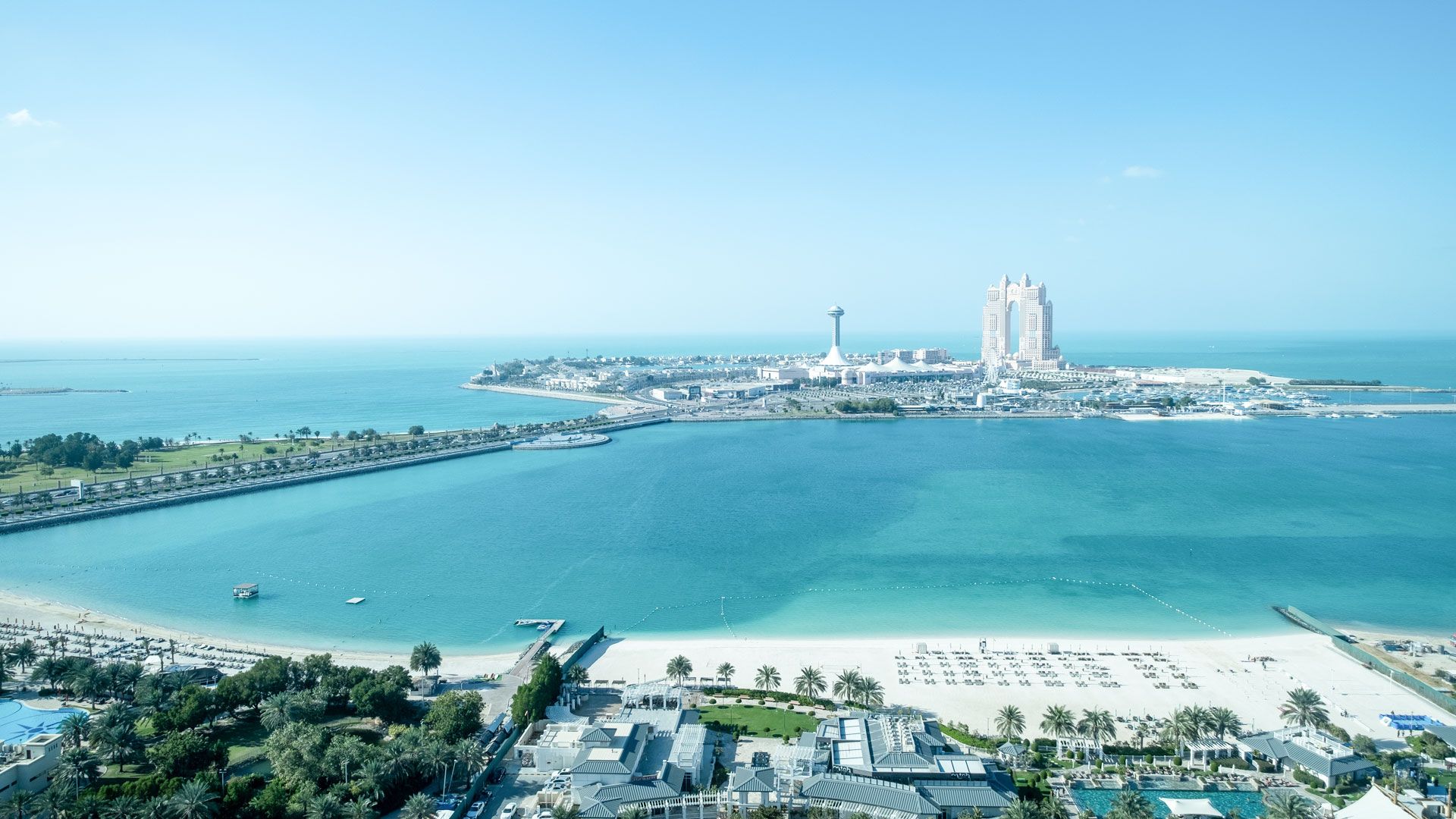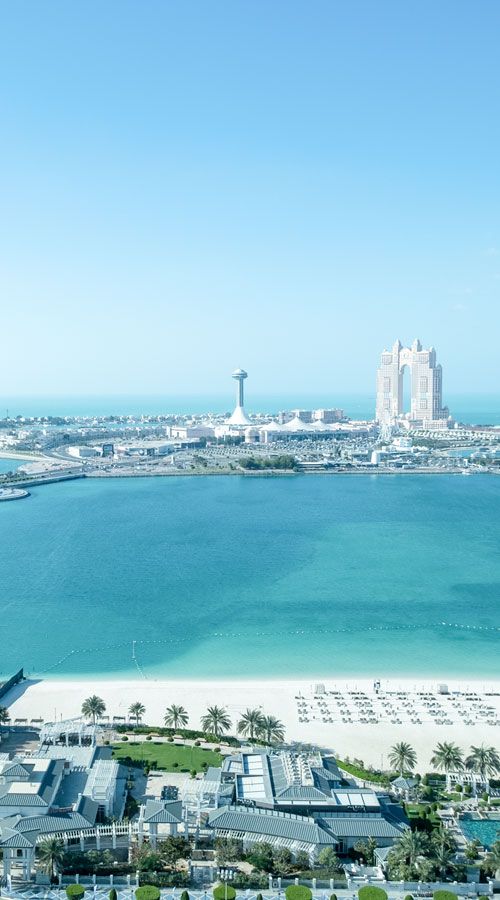 Credit
Wintershall Dea/Amaresh Bhaskaran
The Ghasha Concession comprises a total of nine fields with natural gas, crude oil and condensate reservoirs. The reserves are among the largest yet to be developed in the UAE. The concession is located in a sensitive maritime environment off the north-western coast of Abu Dhabi. The project is an important part of Wintershall Dea's growth strategy in the UAE.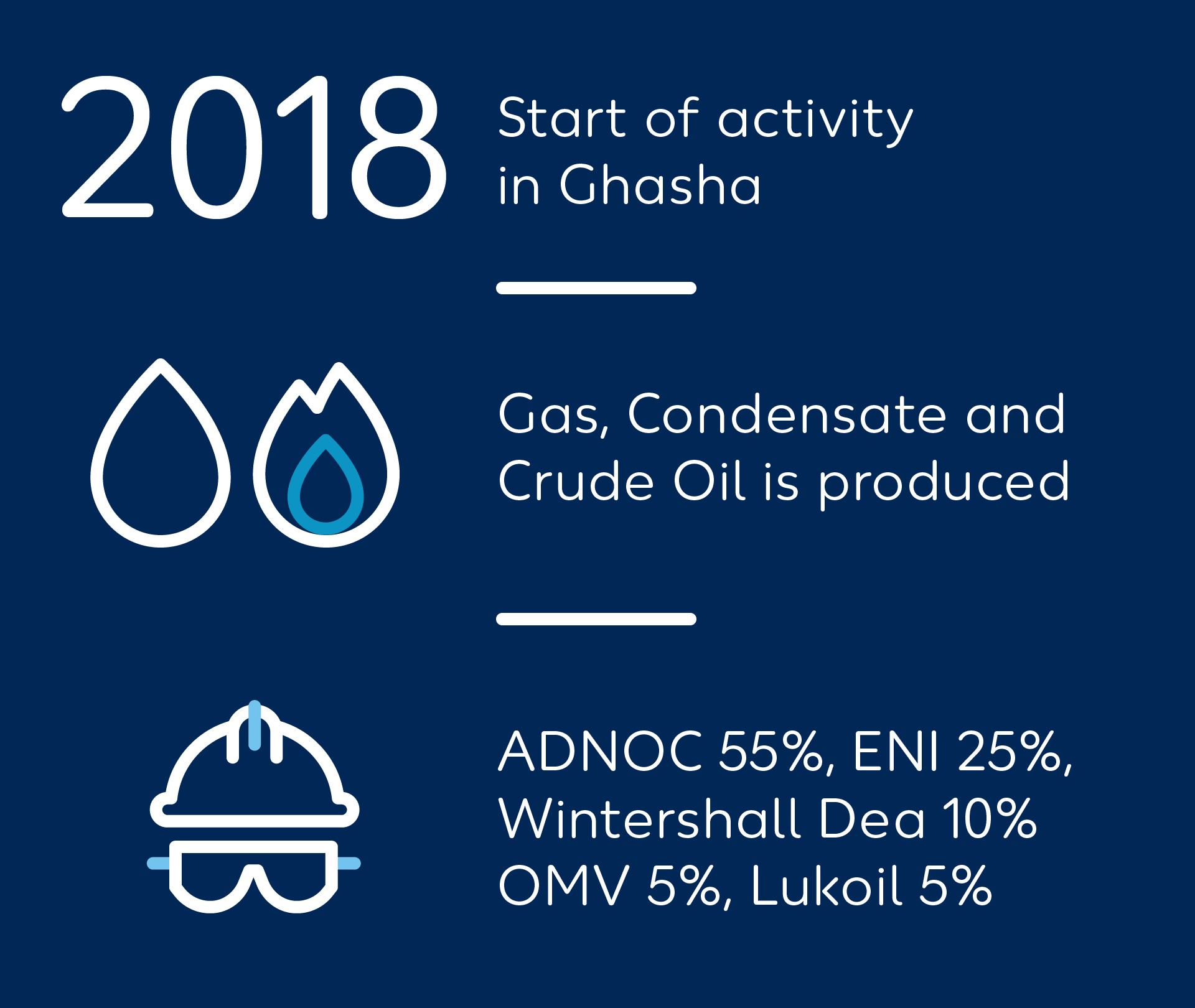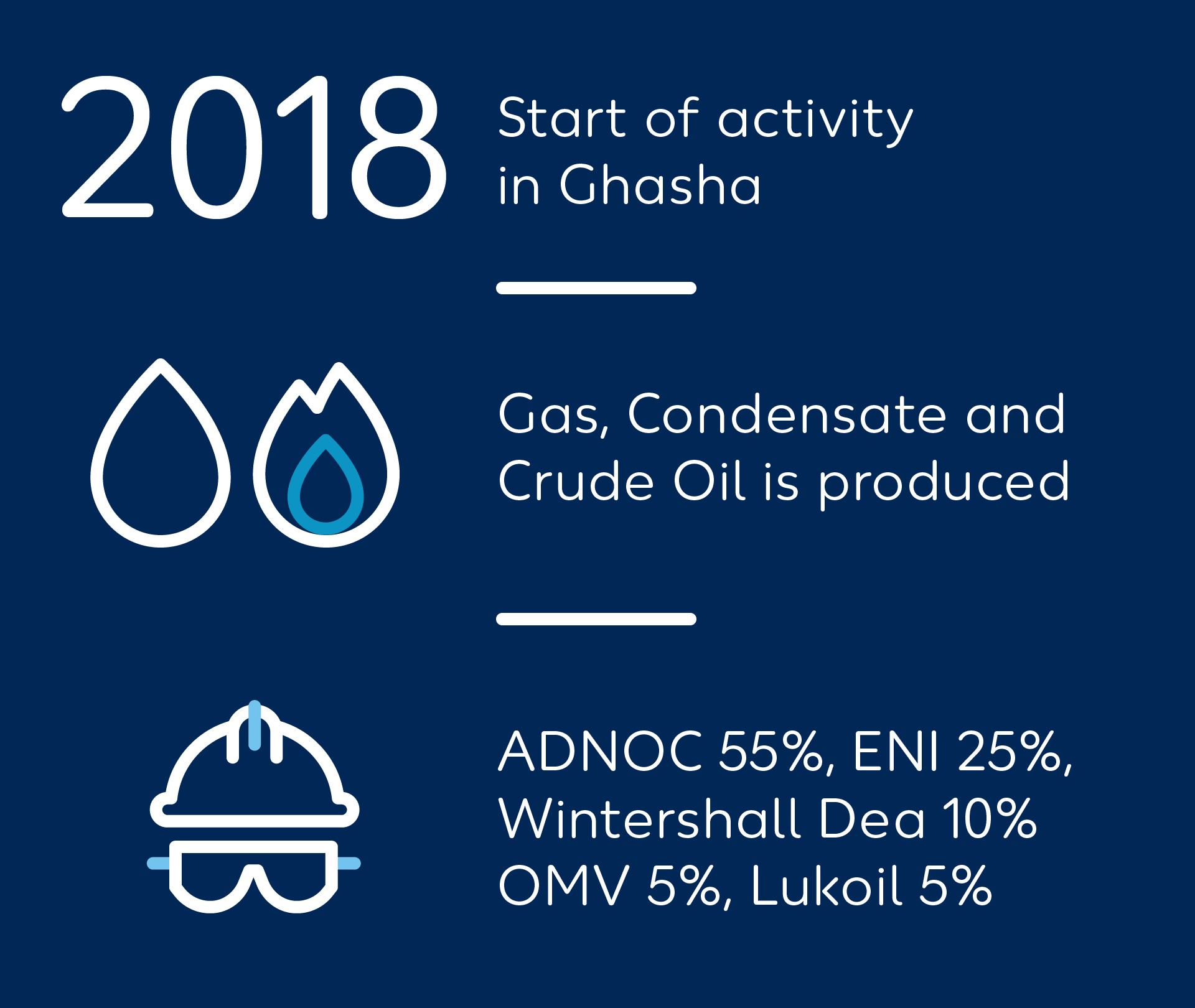 years of experience is what Wintershall Dea has in sour gas production
of UAE's gas demand can be covered by Ghasha
artificial islands are being constructed for drilling rigs and processing facilities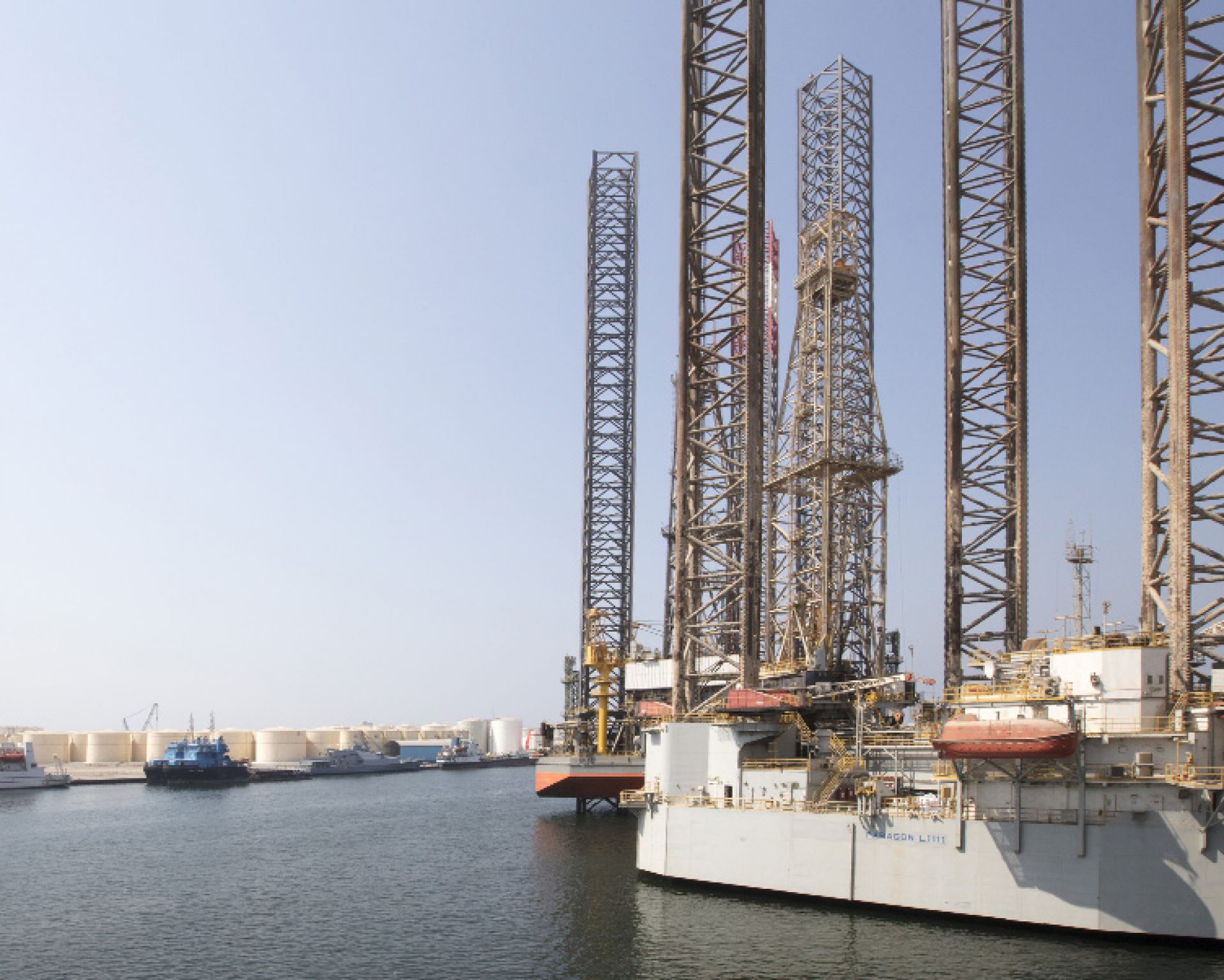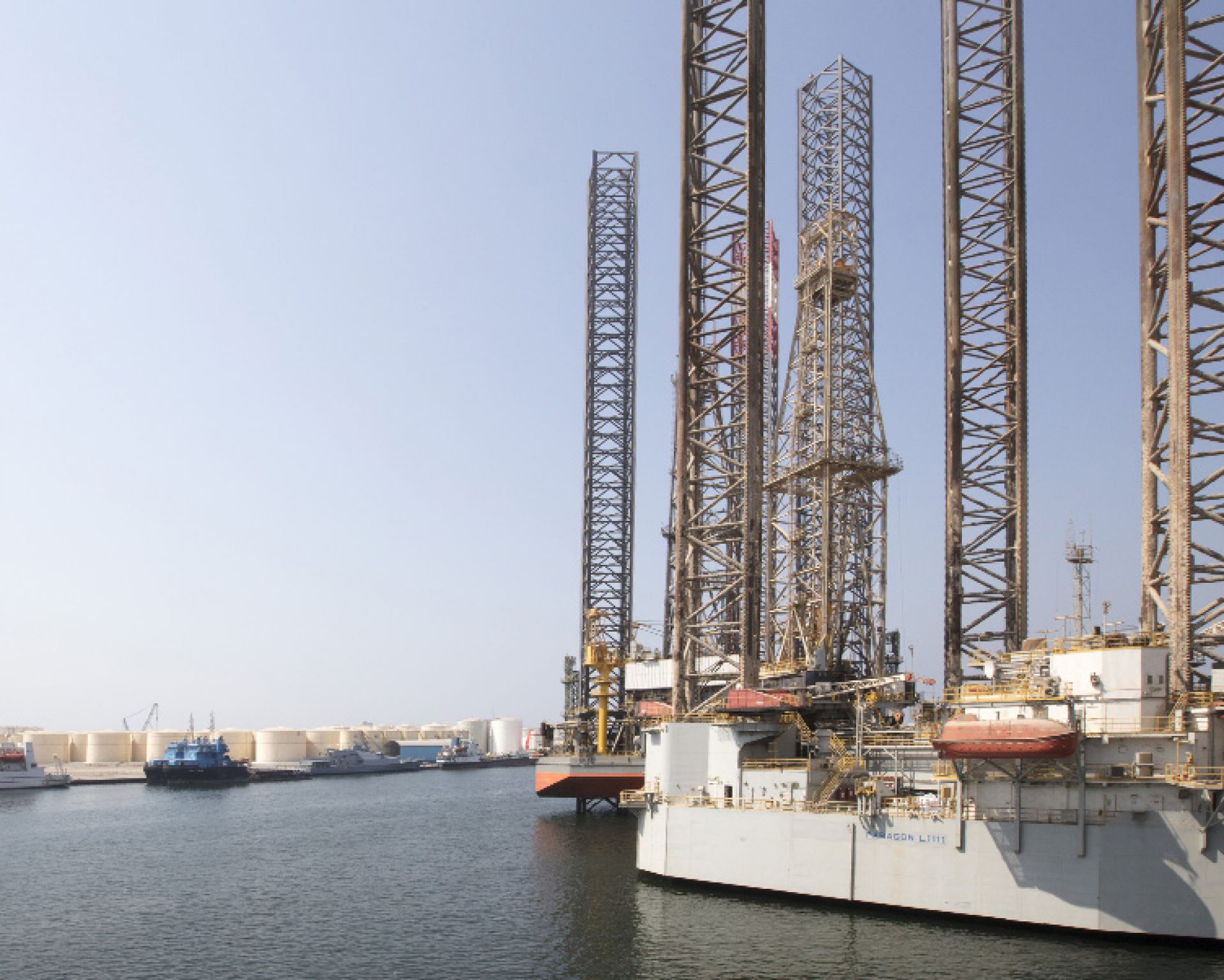 Credit
Wintershall Dea/Jack Dabaghian
In light of rising energy needs and in particular rising demand for natural gas, developing technically demanding fields is now a necessity. The Ghasha Concession is a prime example. Developing its reserves is essential for the UAE's energy supply, but also involves challenges. Some of its gas reservoirs contain sour gas, the production of which requires the highest safety standards and the construction of special treatment facilities. Moreover, Ghasha is located in a sensitive ecological environment.
Wintershall Dea has been a pioneer in sour gas production since making the first discovery of sour gas reserves in Germany in 1961. In addition, the company has gained valuable experience of operating in sensitive ecological areas at the Mittelplate production facility in the Wadden Sea National Park. Wintershall Dea has been producing oil here for more than 30 years, without incident and while maintaining the strictest environmental and safety standards. That experience makes Ghasha practically tailormade to suit Wintershall Dea's strengths.
Ghasha is strategically important and technically extremely complex. We are proud to be working on the development of this concession together with ADNOC and our other international partners.
Helge Beuthan
Managing Director of the Business Unit Middle East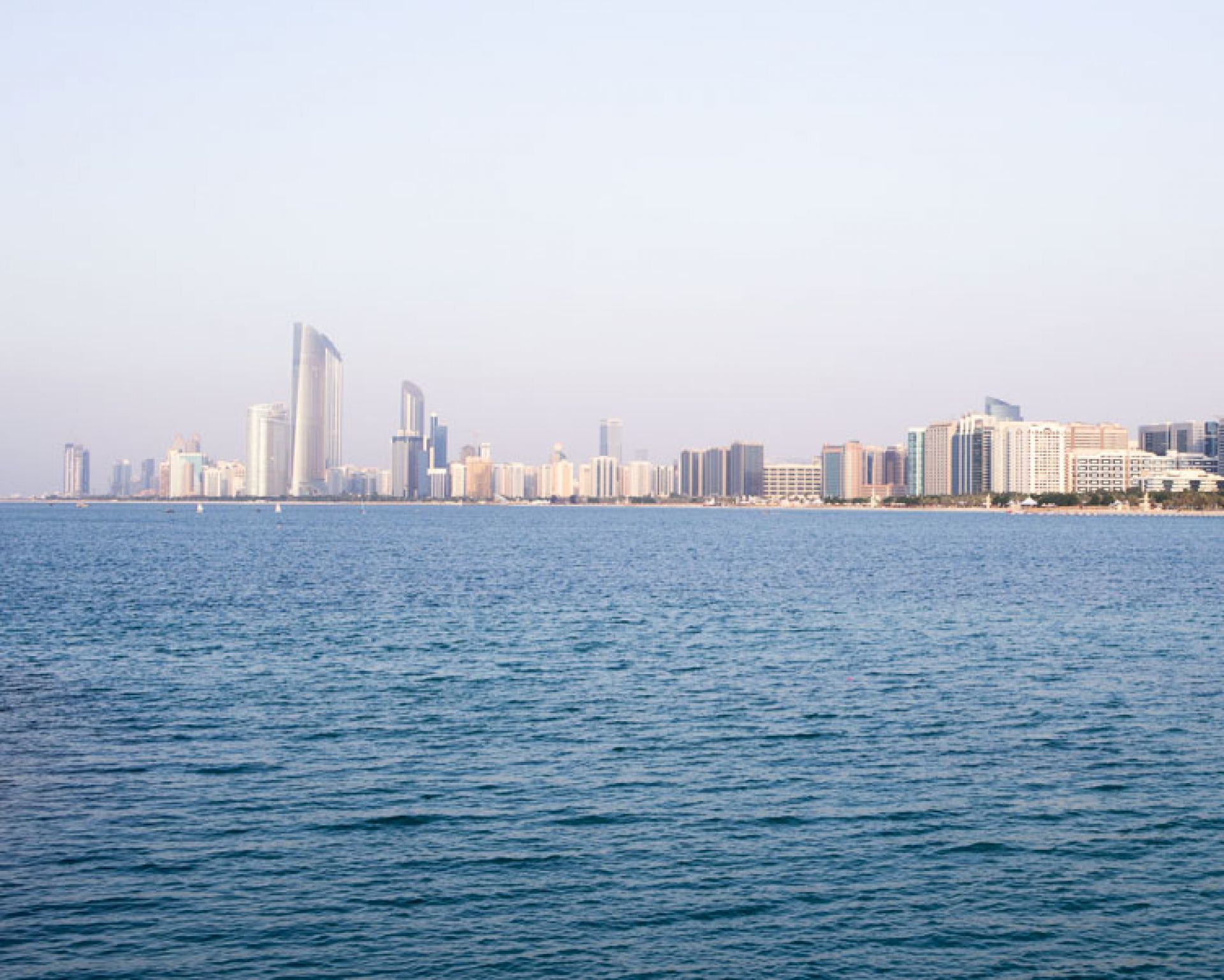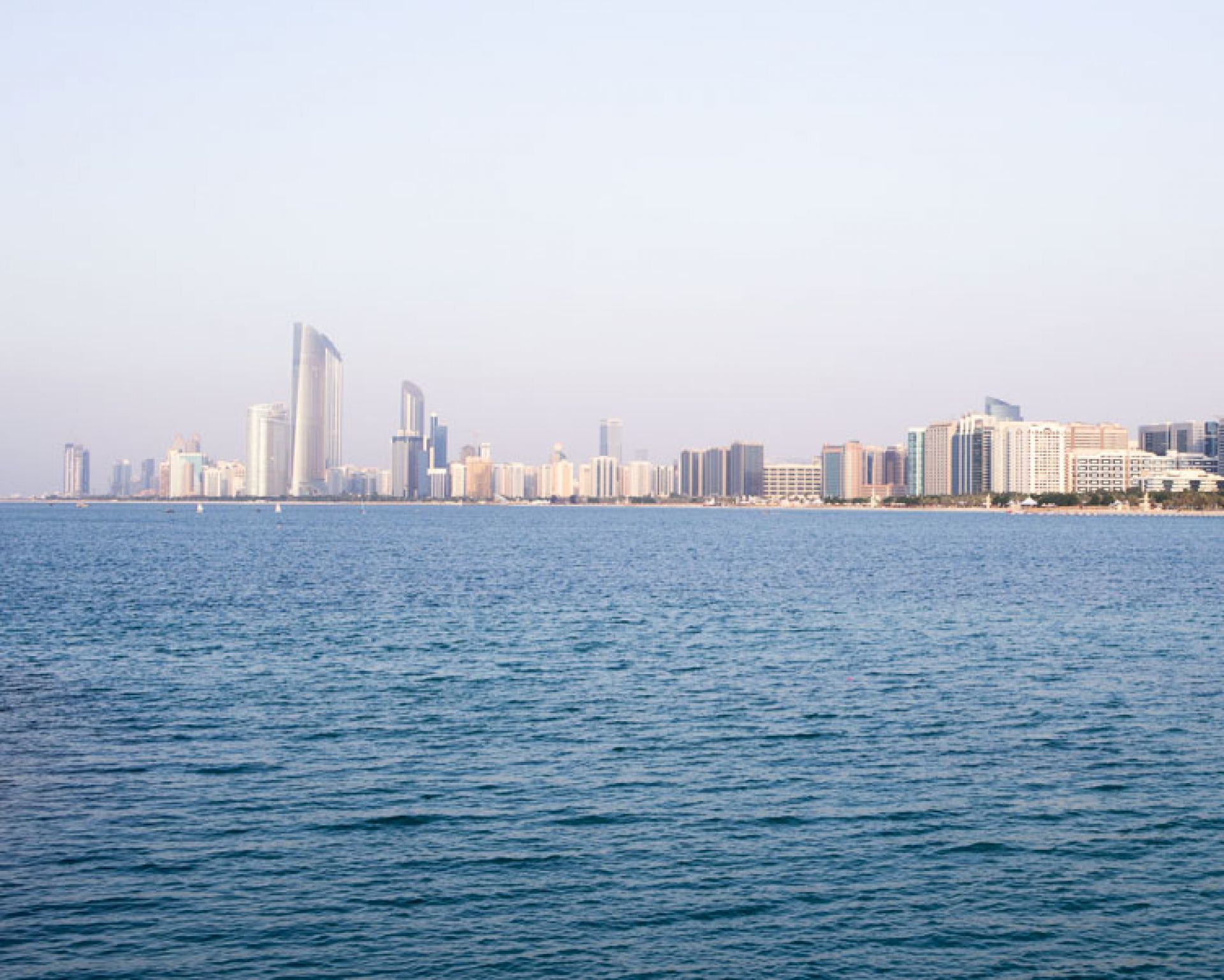 Credit
Wintershall Dea/Jack Dabaghian
ADNOC and the international partners are currently working to further optimise the project in both economic and technical terms. Initial drilling has started for the first test wells and the construction of ten artificial islands and project infrastructure is in full swing. At the end of the year, project partners will sign an Operating Agreement, agreeing the formation of the project's Operating Company. This is a milestone in the development of Ghasha on the path to starting production of gas.
With a 40-year contract term for a project of such importance for the UAE's future energy supply, Ghasha is a sign of the great trust that Wintershall Dea has built up in the UAE since 2010.