Libya
Challenging conditions
The continued tensions in the country affects our activities. Wintershall Dea is closely monitoring the situation, for the safety of our employees and their families has top priority.
Petroleum Concessions 96 and 97 converted to EPSA IV standard.
Share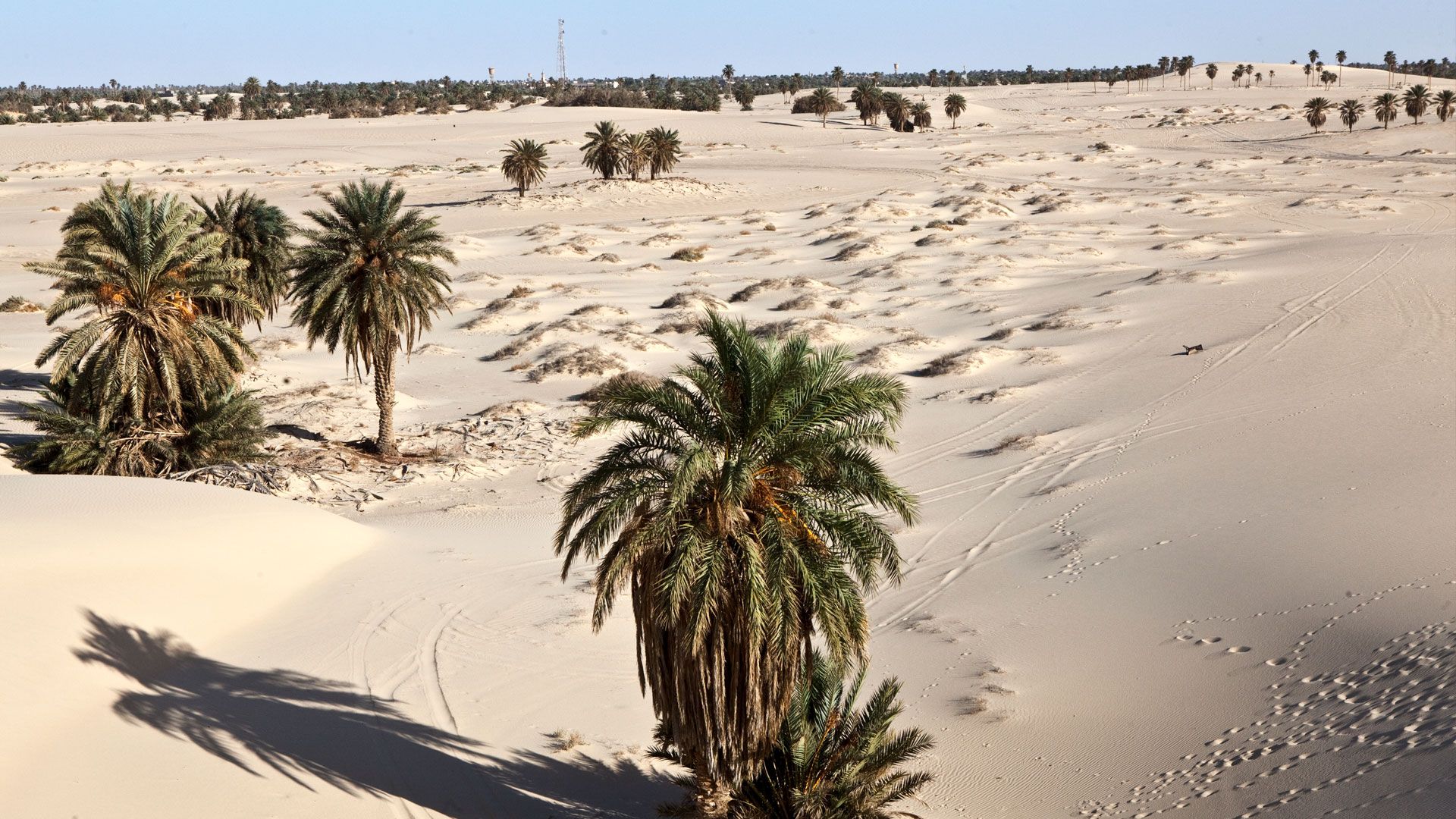 Credit
Wintershall Dea/Shawn Baldwin
Wintershall Dea has been involved in the exploration and production of crude oil in Libya since 1958. The company participates in onshore oil production in the Eastern Sirte Basin and holds a stake in the offshore field Al-Jurf. Since 2011, activities in the country have been affected by the difficult political and security situation in the country. Production from the onshore fields had to be reduced and has even seen significant interruptions in recent years due to recurrent blockades of the export infrastructure. Wintershall Dea is monitoring the situation in Libya very closely. After all, the safety of our employees and their families is of highest priority.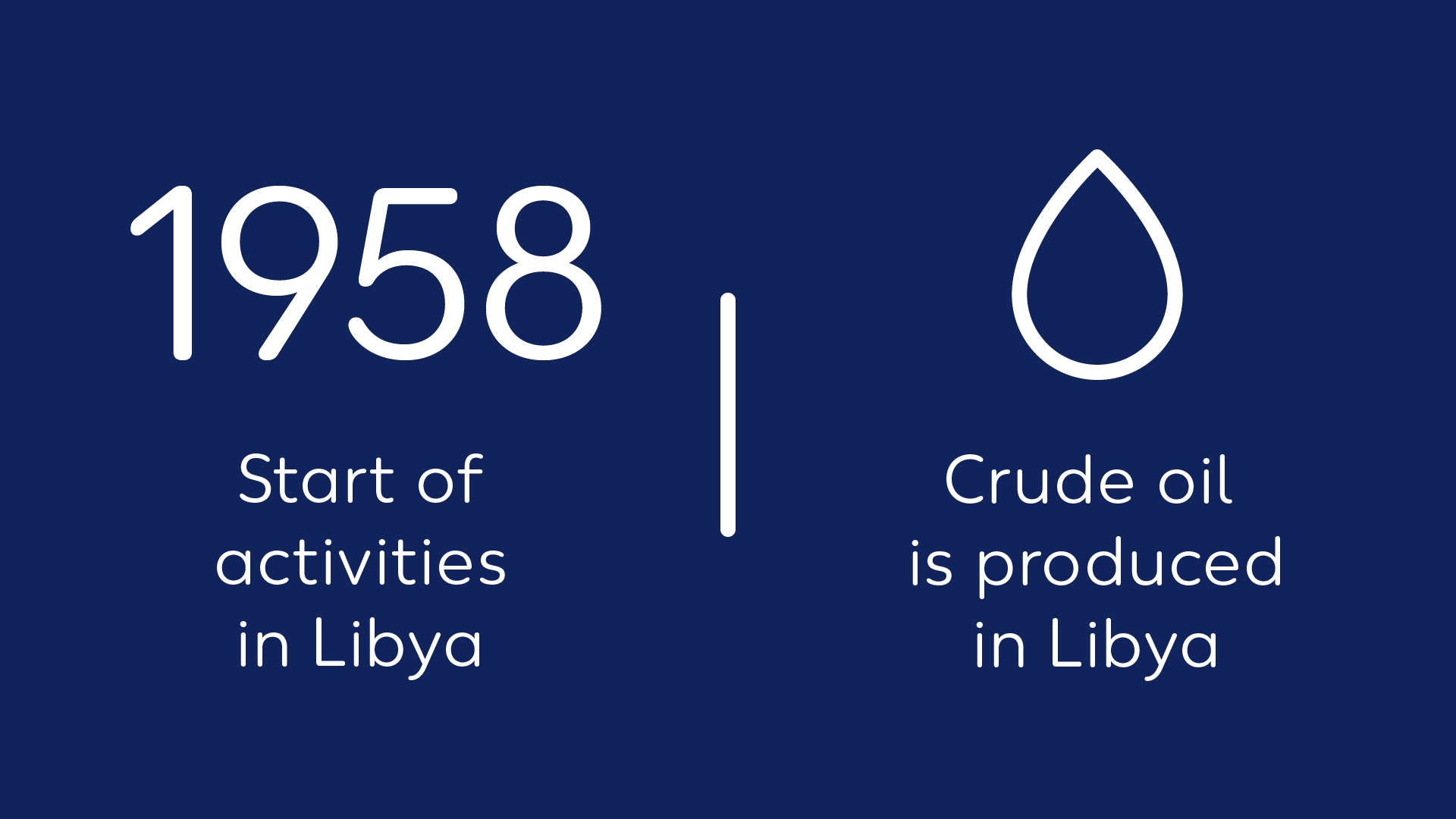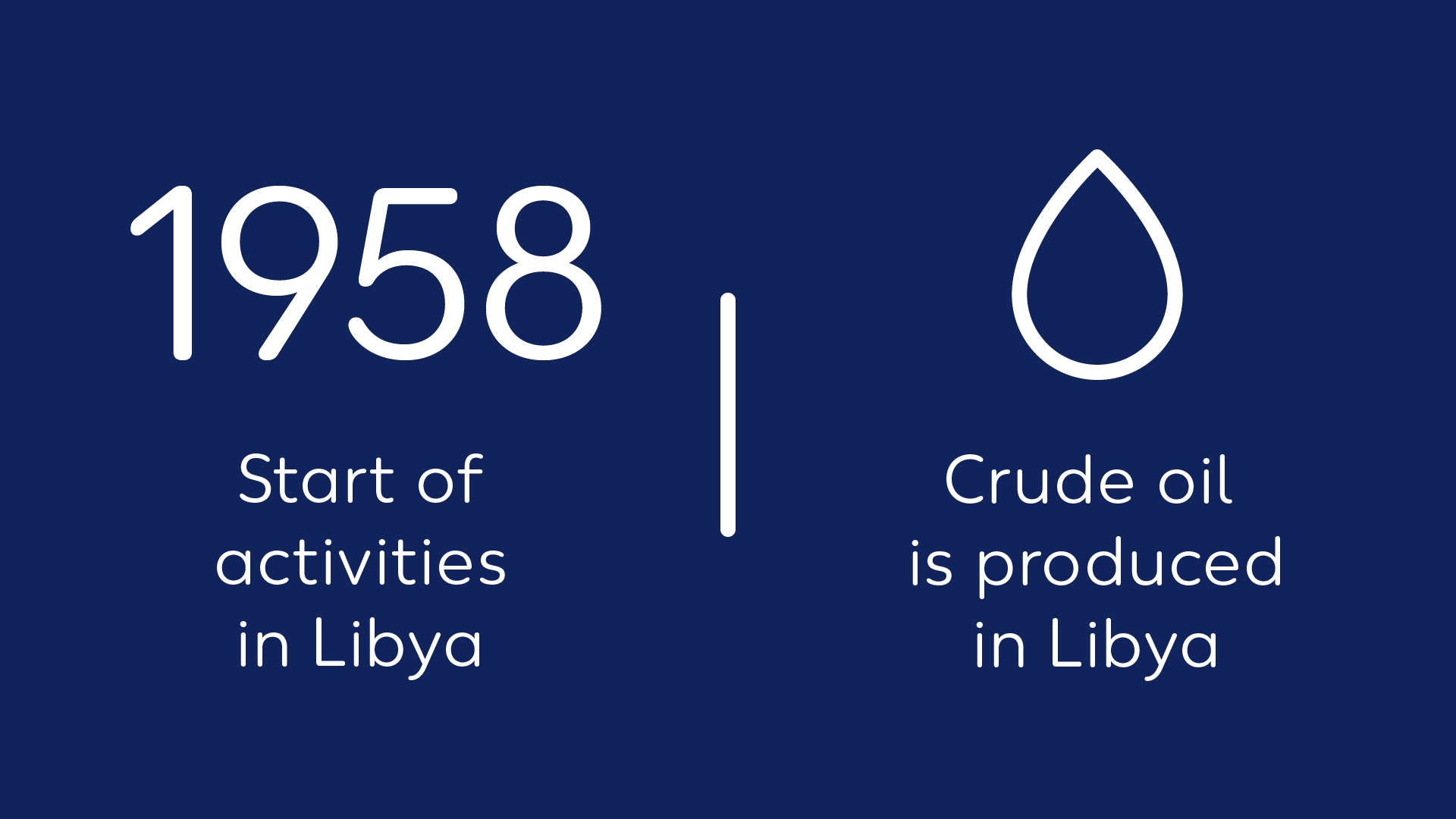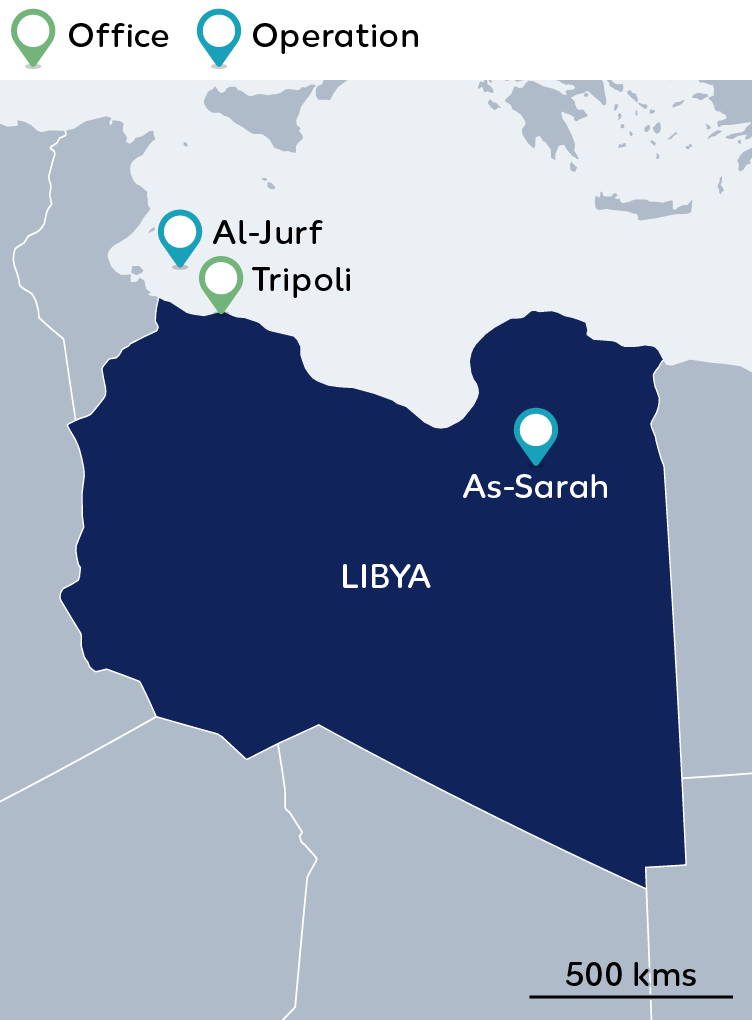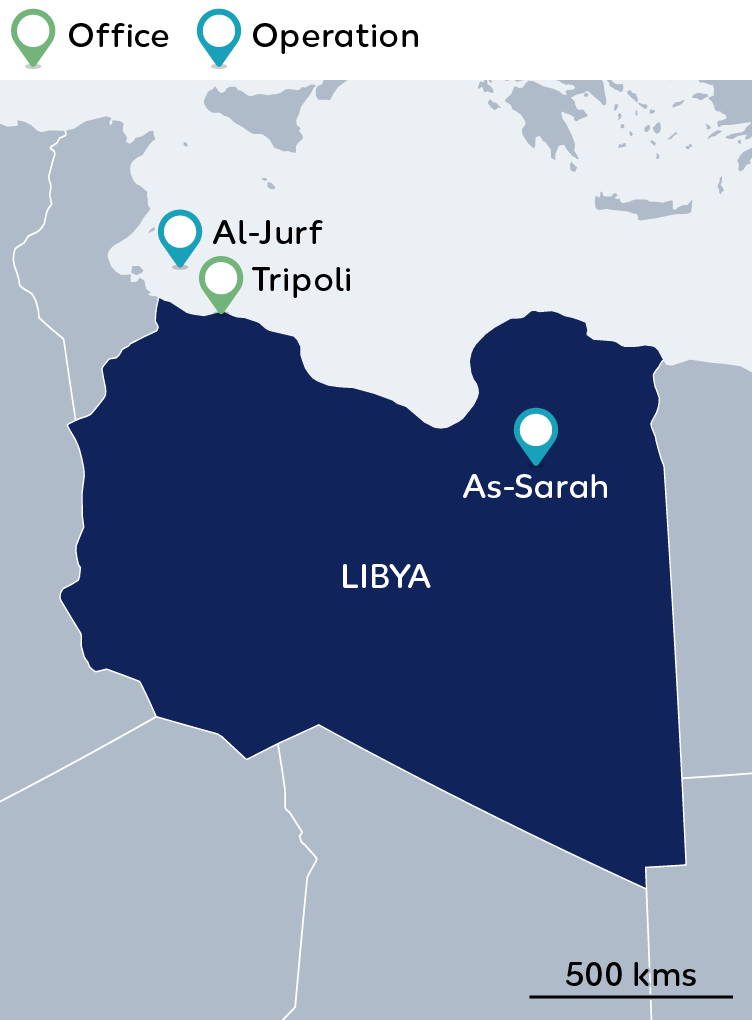 Where we operate in Libya
Through its affiliate Wintershall Aktiengesellschaft (WIAG), Wintershall Dea participates in crude oil production from nine oil fields across the Areas 91 (former Concession 96) and 107 (former Concession 97) in the Eastern Sirte Basin, about 1,000 kilometres southeast of the capital Tripoli in the Al-Wahat municipality. Since 2008, Gazprom E&P International has a share of 49 per cent in these activities. With a gross production capacity of currently about 40,000 barrels of oil per day, the most important reservoir is the As-Sarah Field near the oasis settlement of Jakhira. After 54 years of own operatorship, WIAG plans to hand over the operations of Areas 91 and 107 to Sarir Oil Operations, a joint venture of WIAG with Libya's National Oil Corporation, in 2020. 
Wintershall Dea also holds a minority stake in offshore oil production from Al-Jurf offshore platform in Areas 15/16/32 (former C137). The platform, operated by Mabruk Oil Operations, is located in the Mediterranean Sea, about 70 kilometres off the country's Western coast. Moreover, Wintershall Dea operates Area 58 on the Cyrenaica Plateau as well as Areas 69/70/86/87 (former NC193) and 88/89 (former NC195) in the onshore Sirte Basin, but exploration activities in these areas have been suspended under Force Majeure since 2014.
Sarir Oil Operations will assume operatorship of the Area 91/107 oil fields.
billion U. S. dollars have been invested in exploration and production in Libya.