"Economy needs to be political"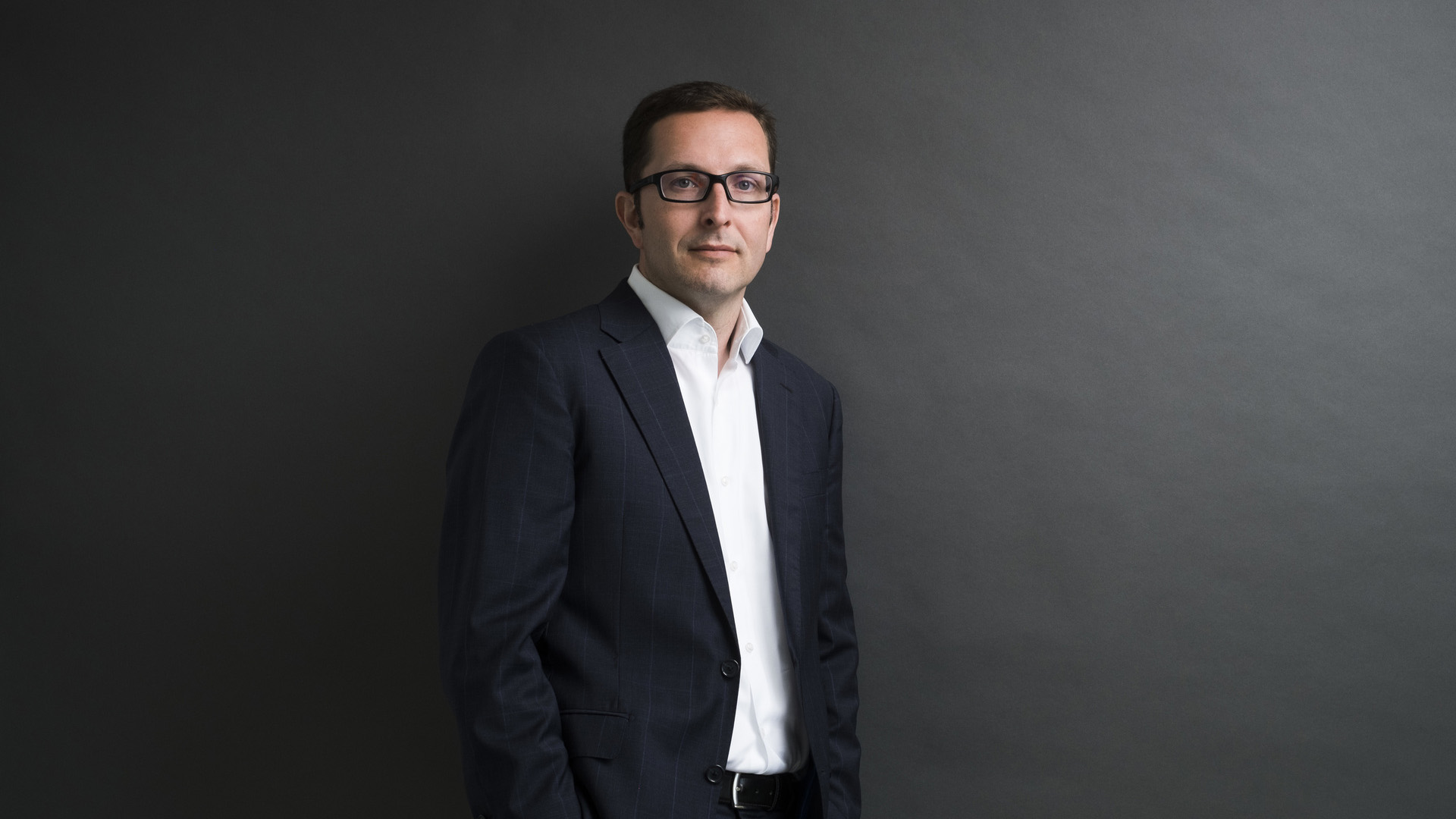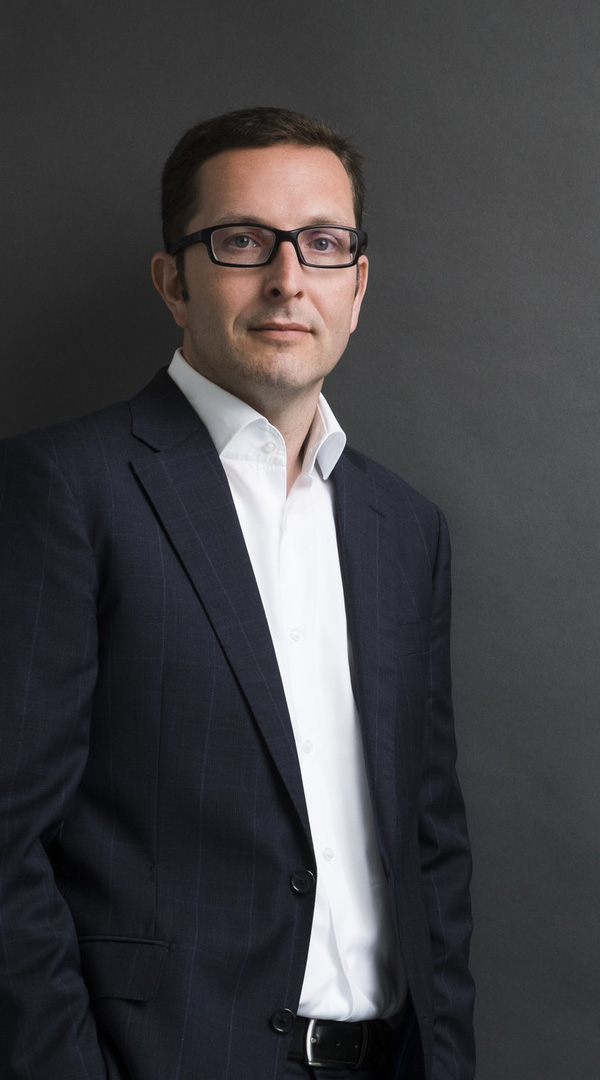 Credit
Wintershall Dea/Frank Schinski
Our society needs the commitment of companies – especially in times like these, says Mario Mehren.
Mario Mehren, Chairman of the Executive Board of Wintershall Dea
Today, 2 June, marks the anniversary of an appalling event: Exactly one year ago, Walter Lübcke, the District President of Kassel, was assassinated. Allegedly by a neo-Nazi with a criminal record. With Walter Lübcke our country has lost a great and courageous democrat. His murder exposes the fragility of the foundations on which our liberal democracy stands today.
All of us – as citizens, but also as representatives from business – must take a firm stand against far-right extremists. We must oppose any form of hatred and extremism. Because just how quickly ugly words can turn into violent deeds was painfully demonstrated by the attacks in Chemnitz, Halle, Hanau and the murder of Walter Lübcke. A world of intolerance, closed borders and narrow minded minds would be a disaster – not only socially, but also economically. Business benefits from diversity, business needs diversity! Democracy is certainly not perfect as a system, but as Churchill once said: it's the best we have.
I'm convinced that business must be political. Especially in times of crisis it's important that companies get actively involved. Without a stable social environment and respectful coexistence, we will not remain economically successful. We also owe it to our colleagues who come from different countries and cultures – we have to show these colleagues that "We appreciate you. And we will protect you from hatred and harassment!" Let's take Wintershall Dea, for example. As Europe's leading independent gas and oil producer, we operate in 13 countries worldwide and have employees from over 50 nations. Our work is international, as are our teams and ways of thinking. This internationality is a distinguishing feature of the German economy, the "export world champion".
And this is something that company managements in particular must publicly and audibly advocate. For me this is very nicely summed up by an email that I received following a panel discussion on this topic. The colleague who wrote to me has an immigrant background and recently moved with his family to our company headquarters in Kassel. When he saw our political engagement, his first thought was "I'm proud to work here." Sure, every CEO likes to read such an email. But it also shows me how important it is for companies to make a clear stance as a signal to their own employees.
Commercial enterprises are an important part of society. For me, it was therefore immediately clear following the incidents in Chemnitz in 2018 that we as a company must also work for democracy and tolerance. Together with four other large companies from North Hesse, we founded the "Open to Diversity" initiative. Since then the initiative has grown steadily: to 22 companies, associations and organisations from the region. The hallmark of the initiative – a door sign which shows the words "Open to Diversity – Closed to Exclusion" – has now become a familiar sight throughout Kassel.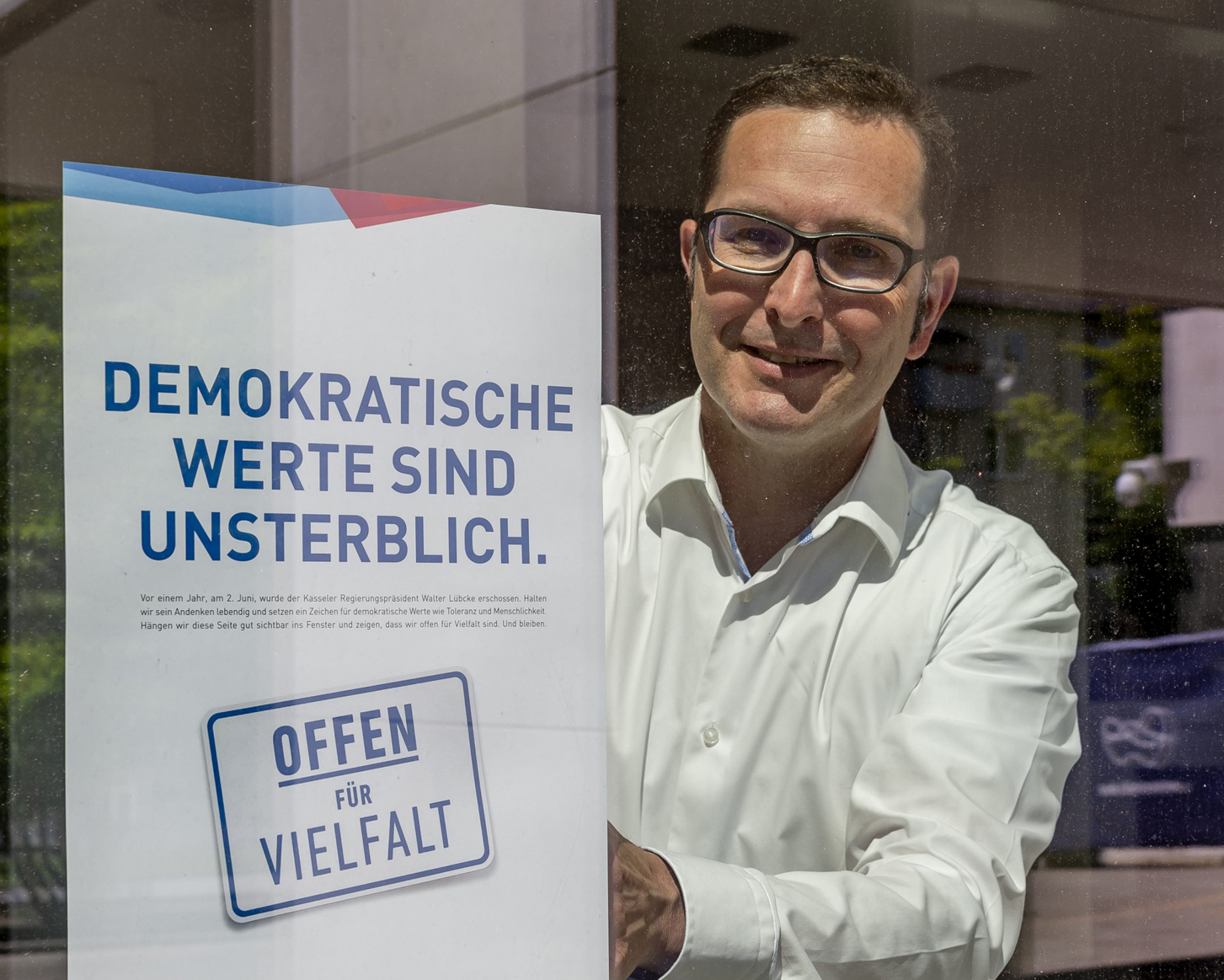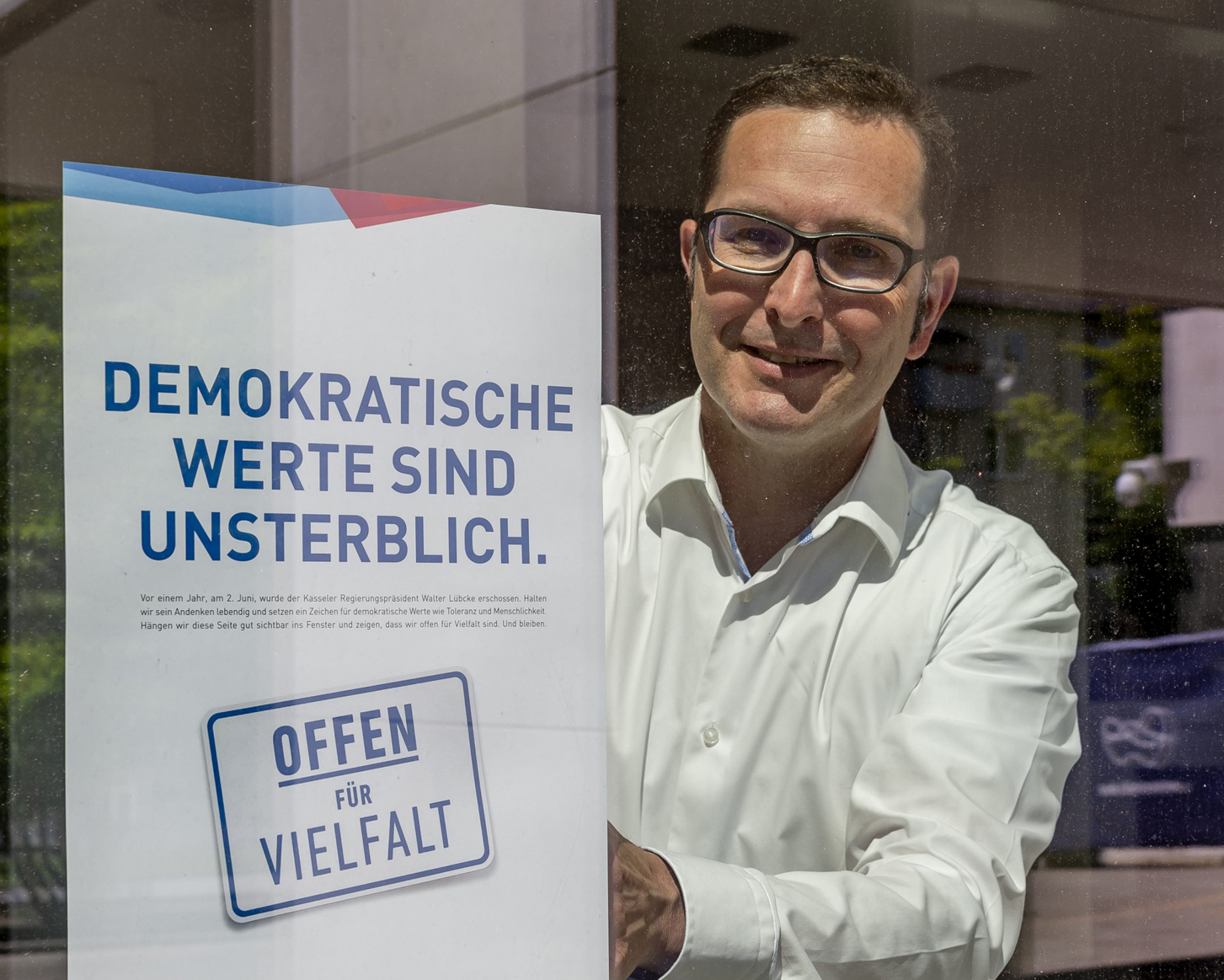 Credit
Wintershall Dea/Bernd Schoelzchen
But it's not enough to preach to the outside world about partnership. As a company you have to embrace it internally as well. This is why we and other "Open to Diversity" members have signed works agreements covering 160,000 employees in Germany: for respect in the workplace. If corona allows, Wintershall Dea is also inviting all our trainees on an educational trip to Berlin in the autumn to increase their awareness about democratic values and, even more than that, get them excited about them.
The importance of this commitment to democracy was painfully demonstrated by the murder of Walter Lübcke. Which happened in Kassel: exactly where we and our corporate partners are committed to respectful coexistence and where many of our international colleagues live. To mark today's anniversary of the assassination of Walter Lübcke, we are therefore once again sending a clear signal for democracy. Together with Kassel Regional Council, our initiative is honouring the memory of Walter Lübcke. Our campaign's message is as evocative as it is clear: "Democratic values will never die". As with the door signs, we are calling on companies and private individuals to join us – by hanging the campaign slogan visibly in their windows and shop fronts.
For we will only be able to defend democracy and diversity if business and civil society fight for them together. When committed democrats from the middle of society challenge those – including among our colleagues – who portray themselves as "concerned citizens". We must not tolerate intolerance. Nowhere. Neither where we are at home nor in our companies.