Achieving long-term success
with sustainability
Acting responsibly is a key part of all Wintershall Dea's activities. For us, this means contributing to sustainable development, also for the benefit of future generations.
Wintershall Dea is committed to assuming responsibility and making a positiv contribution to solving global challenges.
Share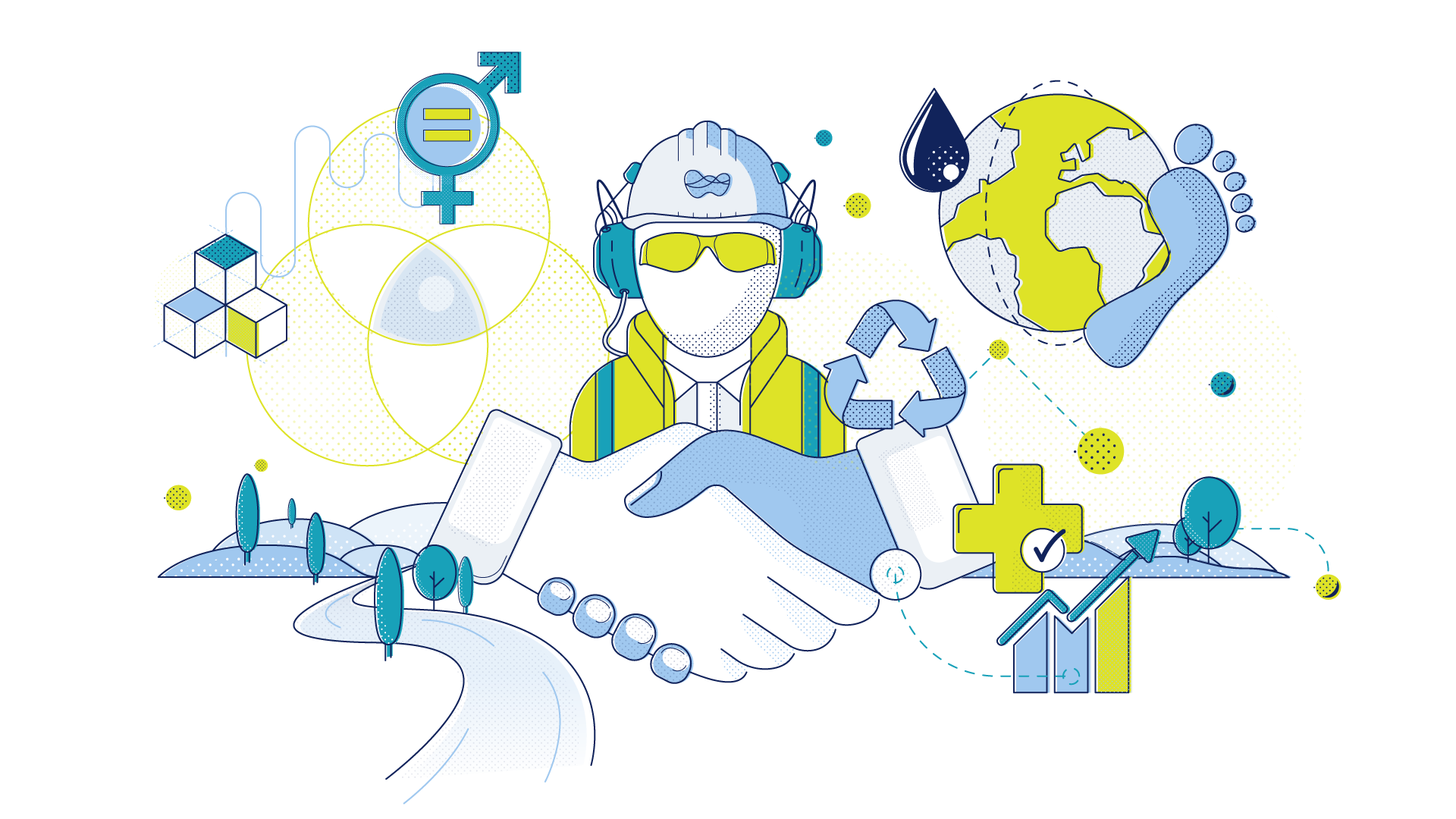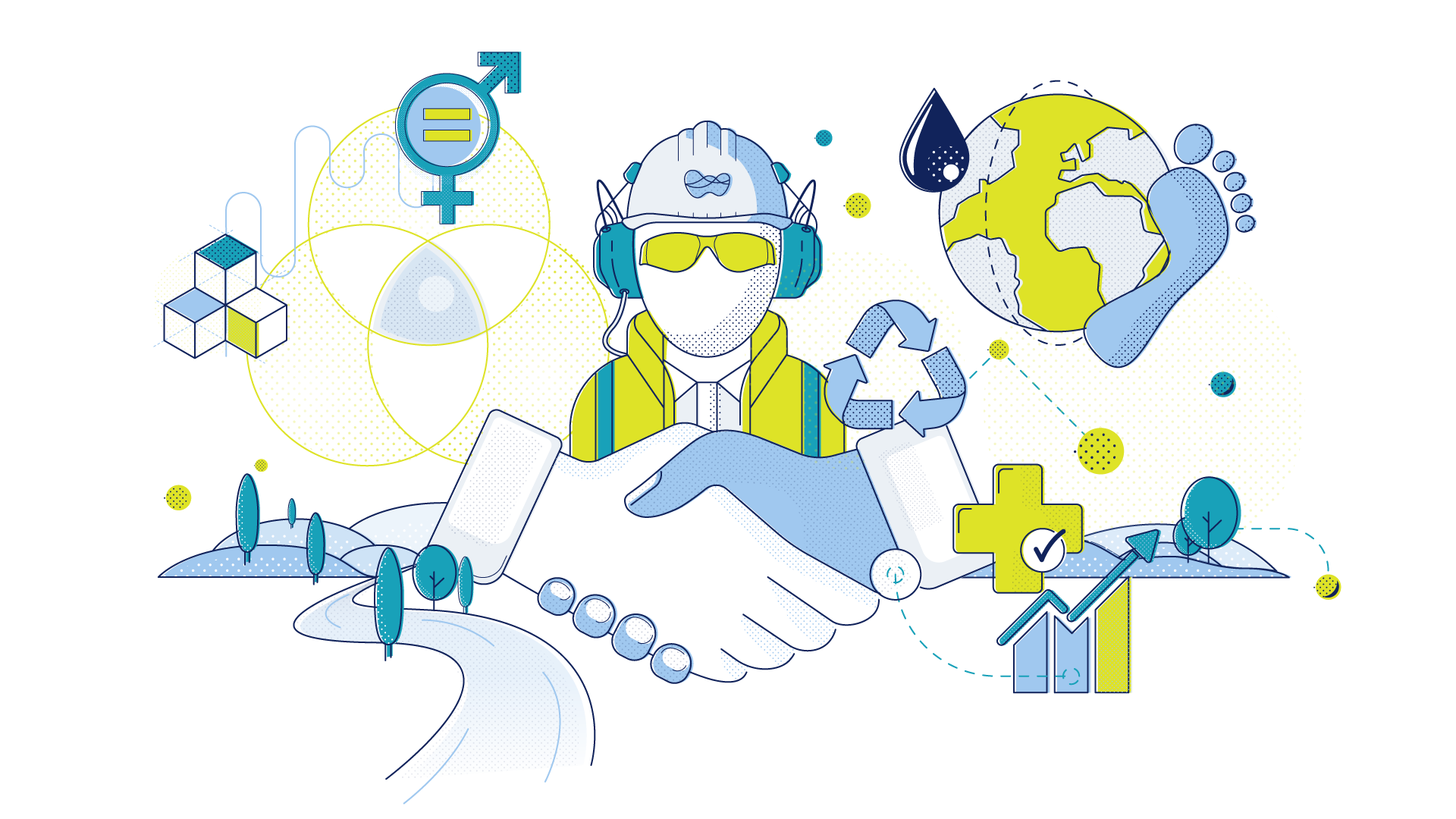 We aspire to meet the world's growing energy demand in a responsible manner. High standards and environmentally-friendly technologies are the way to achieve that. We want to be recognised as an attractive employer, reliable partner and good neighbour. That way, we create added value for ourselves and for society.
Our goal: to create sustainable value
We are convinced that a responsible approach is an essential component of long-term success. Besides economic aspects, we consider environmental and social aspects in all we do. We assess the opportunities and risks of our projects at an early stage. Our aim is to minimise the impact on people, the environment and society. As a result, we create value for us, our partners, our employees and society.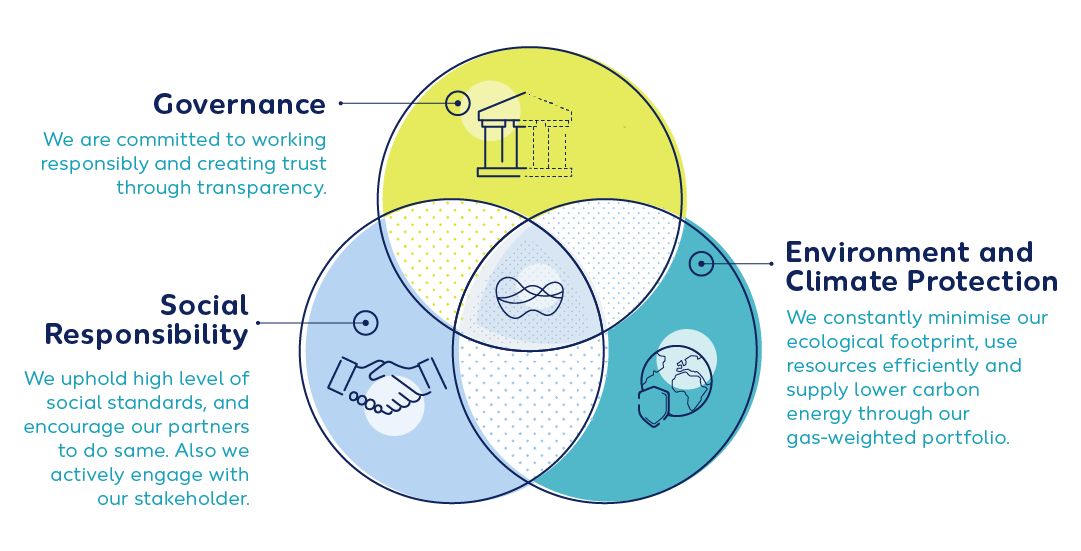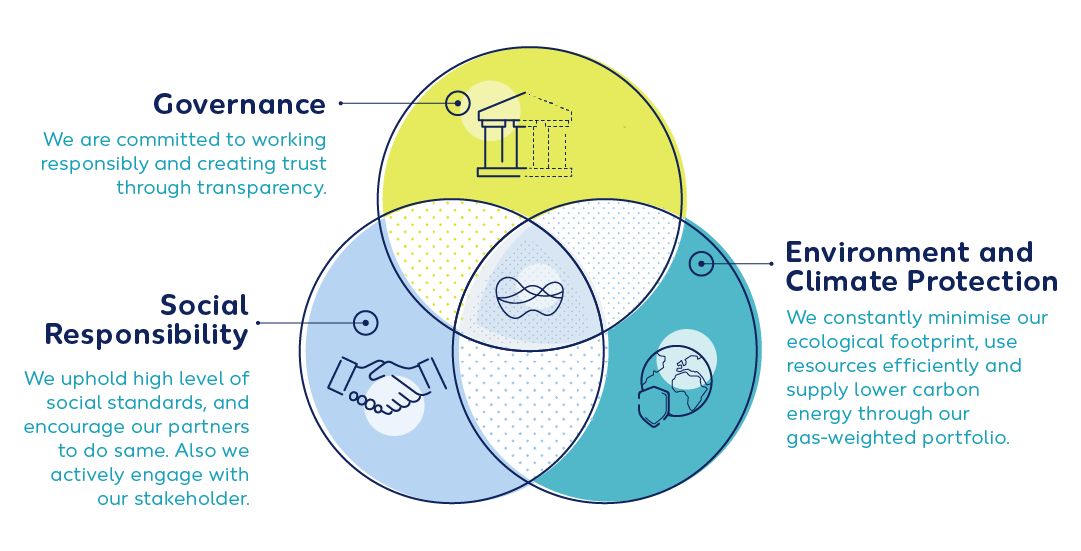 Our approach: we manage sustainability systematically
We have integrated sustainability in our processes. We are convinced that sustainability development is based on continuous improvement. The foundation for that are regular project assessments re sustainability criteria as well as systematic steering and implementation.
We see the steering of sustainability aspects as a strategic responsibility. It influences the entire organisation and requires everyone's contribution. The Chairman of the Board and Chief Executive Officer has taken the overall responsibility for this topic. In his ressort specialists units Sustainability and HSEQ are working to integrate sustainability into core business processes. They are supported by global interdisciplinary expert groups. Technical and business units are responsible for subject-specific and regional measures. They know best about regional needs and expectations.
Wintershall Dea complies with international standards, its own policies and country-specific legislation. These give us guidance and ensure that social and ecological aspects are firmly incorporated in our business operations. We also expect our partners and suppliers to abide by prevailing laws and regulations and to align their activities to internationally established principles.
We are convinced that responsible business behavior is the prerequisite for long-term business success.
Nadja Brauhardt
Vice President Corporate Social Responsibility
Example: Policy for Health, Safety, Environment and Quality (HSEQ)
Our HSEQ vision is: "zero harm to people, the environment and our assets" in other words, no injury to people or damage to the environment or facilities on a lasting basis. The foundation for that are five core elements enshrined in our HSEQ Policy. They specify how Wintershall Dea puts its corporate values into practice in everyday working life and are the basis for all employees' actions.


Credit
Wintershall Dea/Alejandro Kirchuk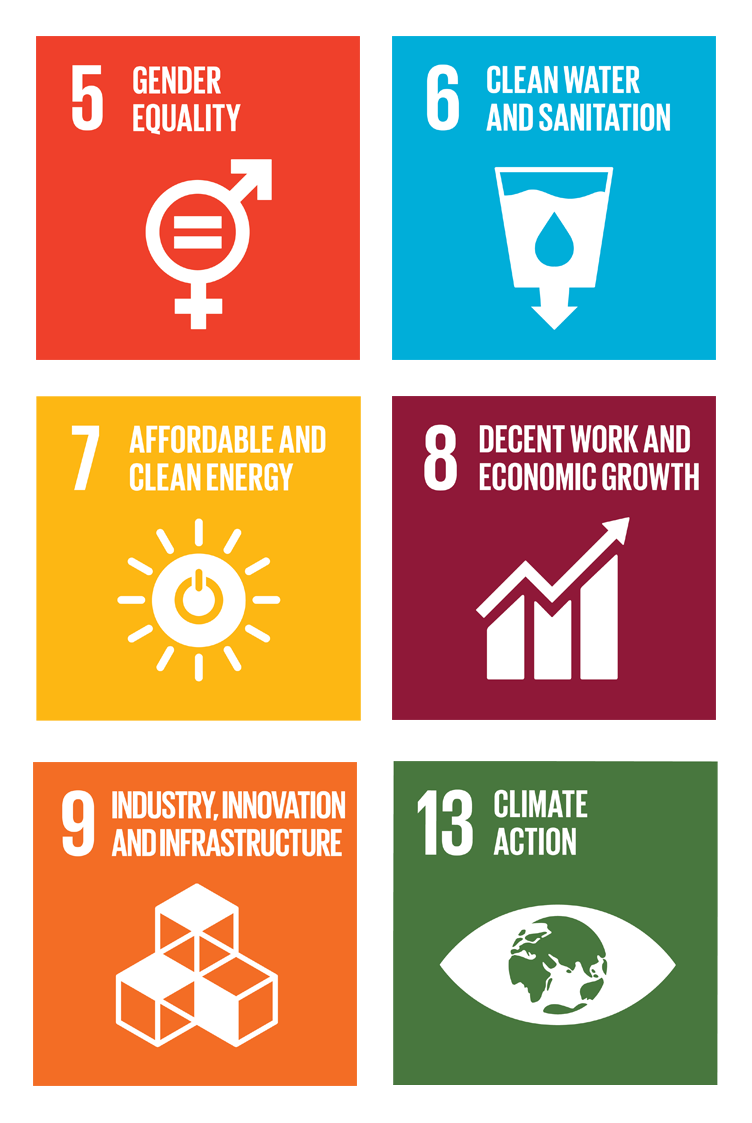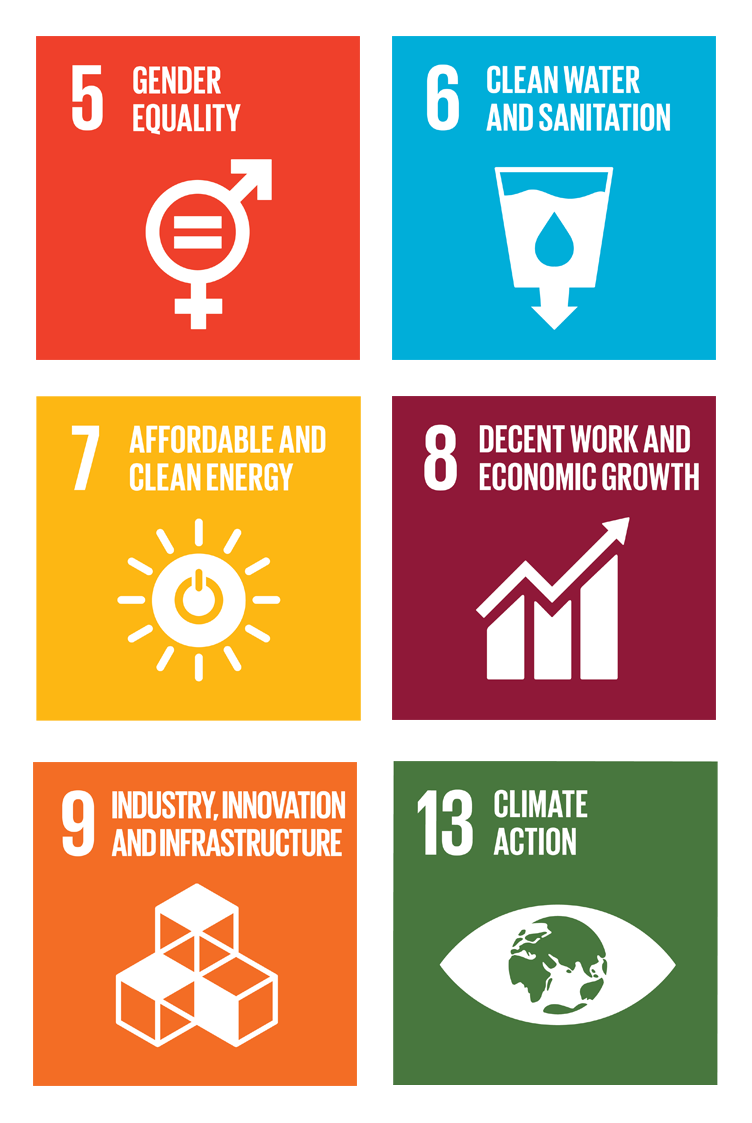 Our contribution: We support the UN Sustainable Development Goals
In 2015, delegates from the 193 member states of the United Nations (UN) adopted the Agenda 2030. Its core elements are the 17 Sustainable Development Goals. These form the framework for sustainability at economic, ecological and social level. It is Wintershall Dea's conviction that the UN Sustainable Development Goals can be achieved only through the joint effort of policymakers, economy and society. We support the UN Sustainable Development Goals and defined six priorities in respect of major contribution we can make through company's operations. 
Our engagement: we participate in various initiatives
UN Global Compact
The UN Global Compact is a worldwide initiative to promote responsible corporate governance. It obligates the signatories to comply with ten principles covering the areas of human rights, labour, the environment and anti-corruption.
World Bank Initiative "Zero Routine Flaring by 2030"
As part of the "Zero Routine Flaring by 2030" initiative introduced by the World Bank, endorsers aim to completely eliminate routine flaring and venting of natural gas by the year 2030.
Methane Guiding Principles
The Methane Guiding Principles define binding measures to reduce methane emissions,  which companies commit to along their value chain.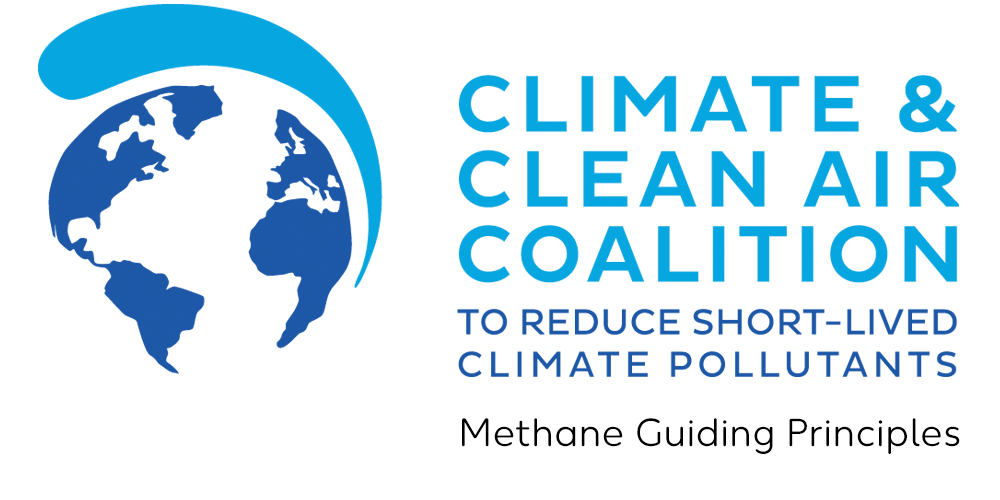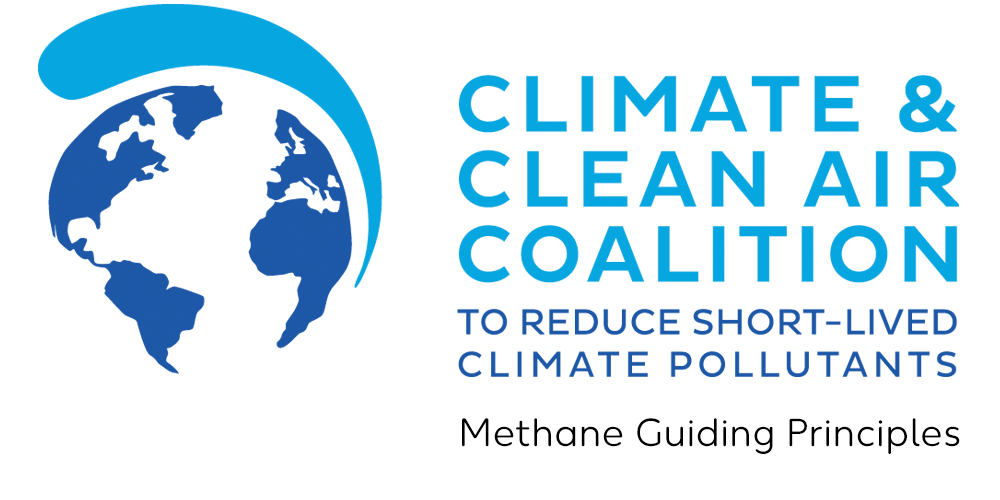 Charter of Diversity
The Charta of Diversity is an initiative by German employers to promote diversity and inclusion in corporations. The signatories advocate the economic benefits of diversity and tolerance. They are committed to working towards achieving the diversity targets.


Germany Extractive Industries Transparency Initiative (D-EITI)
The Extractive Industries Transparency Initiative (EITI) is committed to improving financial transparency and accountability in the raw material sector. EITI in Germany promotes broad and equal participation of representatives from civil society as part of that. The member companies support voluntary disclosure of payments to government entities.


Global Oil and Gas Industry Association for Advancing Environmental and Social Performance (​​​​​​​IPIECA)
IPIECA is the Global Oil and Gas Industry Association for Advancing Environmental and Social Performance. As industry representative for social and environmental matters, it also communicates with the United Nations.


International Association of Oil & Gas Producers (IOGP)
The International Association of Oil & Gas Producers (IOGP) is the voice of the global upstream industry. It speaks to the United Nations on behalf of the industry and is the partner for regulatory authorities in matters relating to safety, environmental protection and social performance.