CCS and Hydrogen
Investing in the future
How can we deliver low-carbon energy supplies, tackle industrial emissions and reach net zero? By investing in carbon capture and storage, and in low-carbon hydrogen. That's exactly what Wintershall Dea is doing.
CCS is not a new technology. Since 2008 the CO2 storage program in the Norwegian Snøhvit field is running.
Share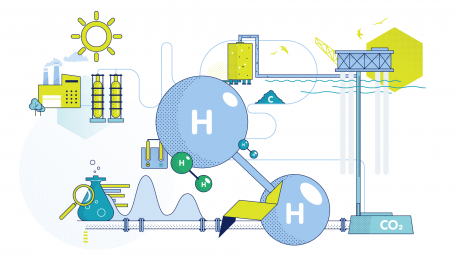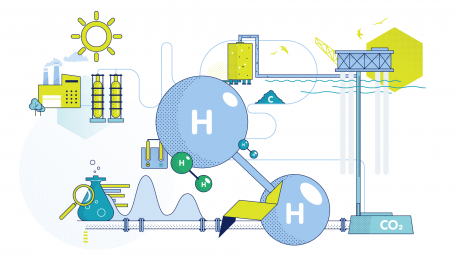 By delivering carbon capture and storage (CCS) and low-carbon hydrogen projects, Wintershall Dea plans to tackle up to 30 million tonnes of CO2 a year by 2040. That's equivalent to almost sixty percent of all emissions from the huge German steel sector.1
By using CCS we can tackle hard-to-avoid industrial emissions: by capturing them and storing them safely and reliably under the sea-bed. Hydrogen can power industry, transport, or homes. Both technologies are safe, reliable, and essential if we want to achieve a prosperous, climate-neutral future.
(1) 2019, 52.6 mtpa. Wirtschaftsvereinigung Stahl
Cleaner industry thanks to Carbon capture and storage
Carbon capture and storage gives us a way to take climate-damaging carbon and put it back where it belongs: under the ground, where it can do no harm.
The procedure involves permanent and safe storage of CO2 in geological formations deep underground, such as in depleted gas and oil reservoirs, or in layers of rock containing salt water. We can use Carbon capture and storage to reliably decarbonise sectors where we have no other easy solutions to the challenge of CO2 emissions, such as the steel, cement or chemical industries. As a result, CCS can be vital to achieving net zero while maintaining our industry.
It is a safe, reliable and proven technology being used at multiple sites around the world. Experts agree: achieving net zero will be hard or impossible without it. At Wintershall Dea, we are taking everything we've learned in over a hundred years of gas and oil production and are applying it to this new challenge.
Project Greensand: CCS in the Danish North Sea
As a leading member of the Project Greensand consortium, Wintershall Dea is part of one of the most advanced carbon capture and storage projects in Europe. Greensand aims to store up to eight million tonnes of CO2 per year in depleted reservoirs in the Danish North Sea. That's more than 13 percent of Denmark's entire annual emissions. A first CO2 injection is planned by the end of 2022. If successful, full-scale CO2 storage could start as soon as 2025.
The project is backed by Wintershall Dea, INEOS Energy, Maersk Drilling and 20 other partners: from start-ups to universities. And, it's supported with €26 million of Danish public funding, a reflection of the project's potential. For Denmark, for the advancement of CCS, and for progress towards net zero.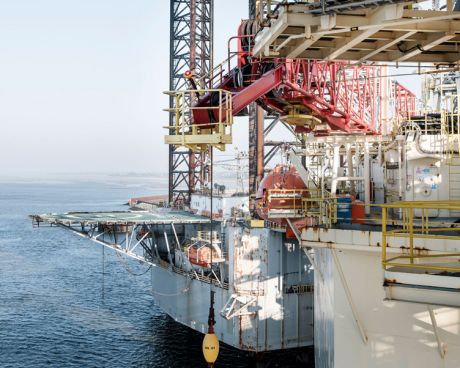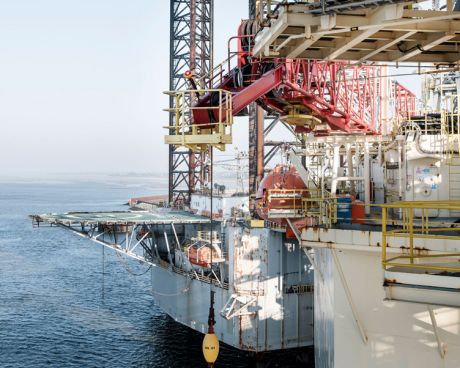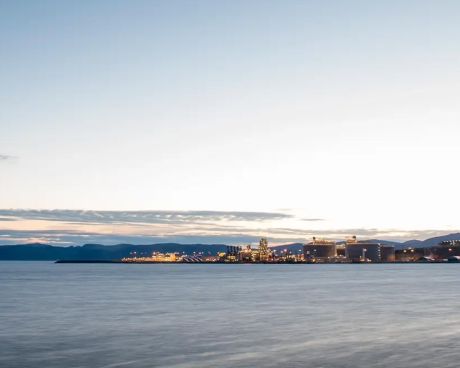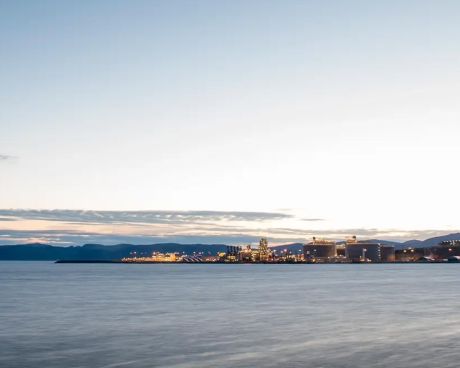 Credit
Equinor/Ole Jørgen Bratland
Snøhvit
Norway is a pioneer for carbon capture and storage, having implemented the technology safely and reliably for decades. Wintershall Dea has gained valuable expertise as a shareholder in the Snøvhit offshore CO2 storage facility. There, 4.7 million tonnes of CO2 have been captured and stored since 2008.
Plans in Norway
Norway is perfectly placed to advance CCS. Political and societal support for the technology, excellent infrastructure, a highly skilled industry base, and the strength of the German-Norwegian Energy Partnership make Norway an attractive focus for Wintershall Dea's plans.
Transformation in the North Sea
Wintershall Dea and Equinor have entered a strategic partnership to pursue construction of a large-scale CCS infrastructure linking Germany and Norway in the North Sea. The NOR-GE project aims to establish infrastructure for the safe transportation, injection and storage of CO2 emissions in Norwegian undersea reservoirs.
CO2 is planned to be captured from carbon-intensive industries in Germany, and transported to suitable reservoirs in Norway. A first phase is envisaged with transport by ship, a pipeline is planned to serve capacity of 20 to 40 million tonnes of CO2 per year from 2037. That'sup to twenty-four per cent of all German industrial CO2 emissions.1
Pipelines have been transporting Norwegian oil and gas to Germany for almost fifty years. Together with Equinor, we are working to close that loop, building infrastructure to return CO2 under the Norwegian sea.
(1) 167mtpa, 2021. Umwelt Bundesamt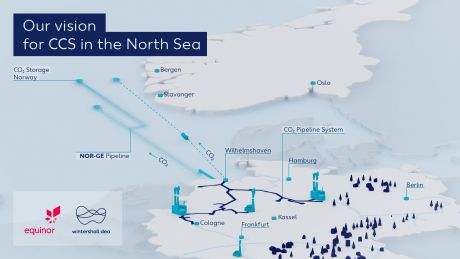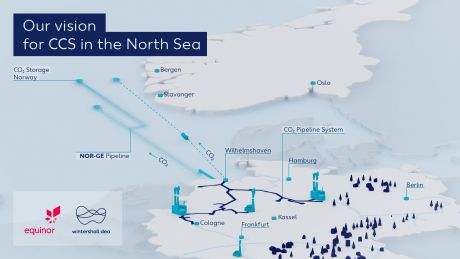 CCS licences in Norway
As part of our strategic partnership with Equinor we will plan to jointly apply for carbon capture and storage licenses for suitable reservoirs in Norway. In addition, Wintershall Dea has applied for a first license in the country and will continue to assess further options.
Repurposing gas pipelines for CO2 transport
Large-scale offshore CCS will require extensive infrastructure. We can significantly increase cost-effectiveness if we can repurpose existing natural gas infrastructure to carry CO2. Initial results from research we are conducting with OTH Regensburg University of Applied Sciences suggests this could indeed be a safe and efficient option. The research focuses on the Southern North Sea, where Wintershall Noordzee operates 1,200 km of the 4,800 km of pipelines on the seabed and has depleted reservoirs that could be suitable for CO2 storage.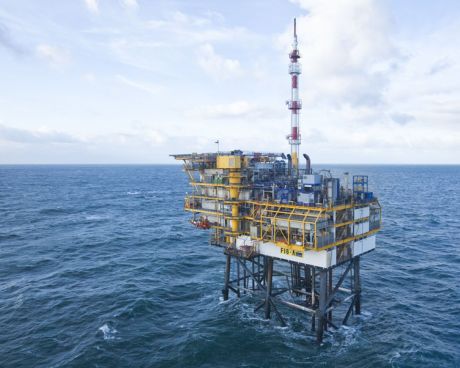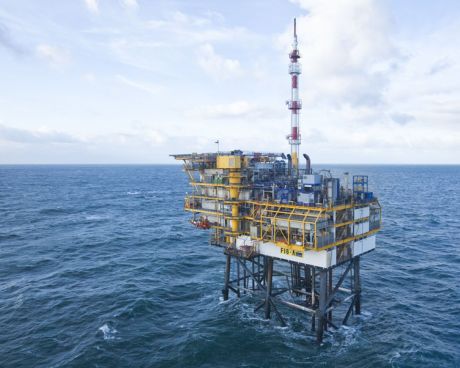 Credit
Wintershall Dea/Dominik Obertreis
Low-carbon gas – with hydrogen
Versatile and low-carbon, hydrogen is the climate-friendly energy source of the future.
It burns emission-free and can be used to fuel industry, heavy good transport, or heating. Low-carbon hydrogen can be produced in large quantities from natural gas, using CCS to capture and store emissions generated in the production process. If we want to rapidly develop a hydrogen market on the scale that we need to tackle climate change, we need all forms of hydrogen. Hydrogen from natural gas, as well as hydrogen from renewable energy. Wintershall Dea is ready to deliver.
BlueHyNow & CO2nnectNow on the German coast
"With BlueHyNow, Wintershall Dea aims to kickstart mass-production of low-carbon hydrogen in Germany. A hydrogen production plant at Wilhelmshaven on the German north coast, BlueHyNow is envisaged to produce 5.6 TWh of hydrogen a year from 2028. That's three times the energy use of the Volkswagen plant in Wolfsburg, Germany. The hydrogen produced by BlueHyNow is planned to be delivered to industrial customers for use as a decarbonised energy source.
BlueHyNow aims to produce low-carbon hydrogen using natural gas from Norway, green power from the North Sea, and by capturing and storing the CO2 emissions generated in the production process. To enable that CO2 storage, Wintershall Dea plans to develop a CO2 hub at Wilhelmshaven: CO2nnectNow. The hub is envisaged to enable transport of CO2 from Wilhelmshaven, for safe and reliable storage at sites in Norway and Denmark. Studies from institutes such as Agora Energiewende confirm that Germany will need CCS in the future to decarbonise industry, and agriculture. Wintershall Dea's plans for the CO2 hub envisage CO2 transport from 2028, building up to volumes of 10 million metric tonnes a year."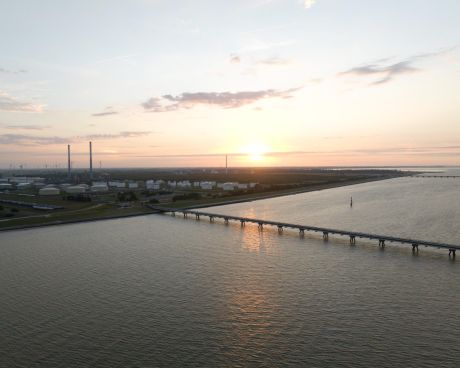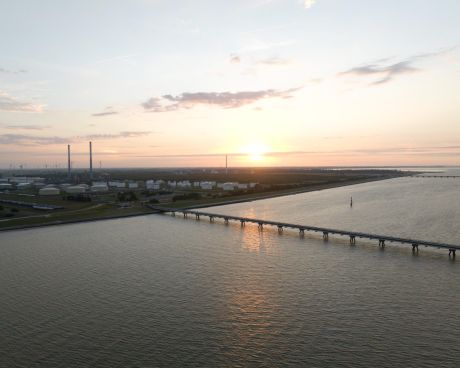 Credit
Wintershall Dea/mmpro
Pioneering hydrogen from natural gas
Methane pyrolysis technology holds great promise for low-carbon hydrogen production. The technique converts natural gas into hydrogen, with solid carbon as an easy to store or use byproduct. Wintershall Dea is involved in various projects to develop this clean energy source.
With VNG AG we are developing a pilot methane-pyrolysis plant for hydrogen production, the first of its kind in Germany.
Wintershall Dea is also working with the Karlsruhe Institute of Technology to research how methane pyrolysis can be carried out in a technically efficient manner and on an industrial scale.