Supplying
Sustainable energy
Due to climate change, global CO2 emissions must be reduced while energy needs are rising. We at Wintershall Dea want to contribute to mastering these challenges.
At the Paris climate conference in 2016, 195 countries adopted the first-ever universal, legally binding global climate deal, limiting global warming to well below 2° C.
Share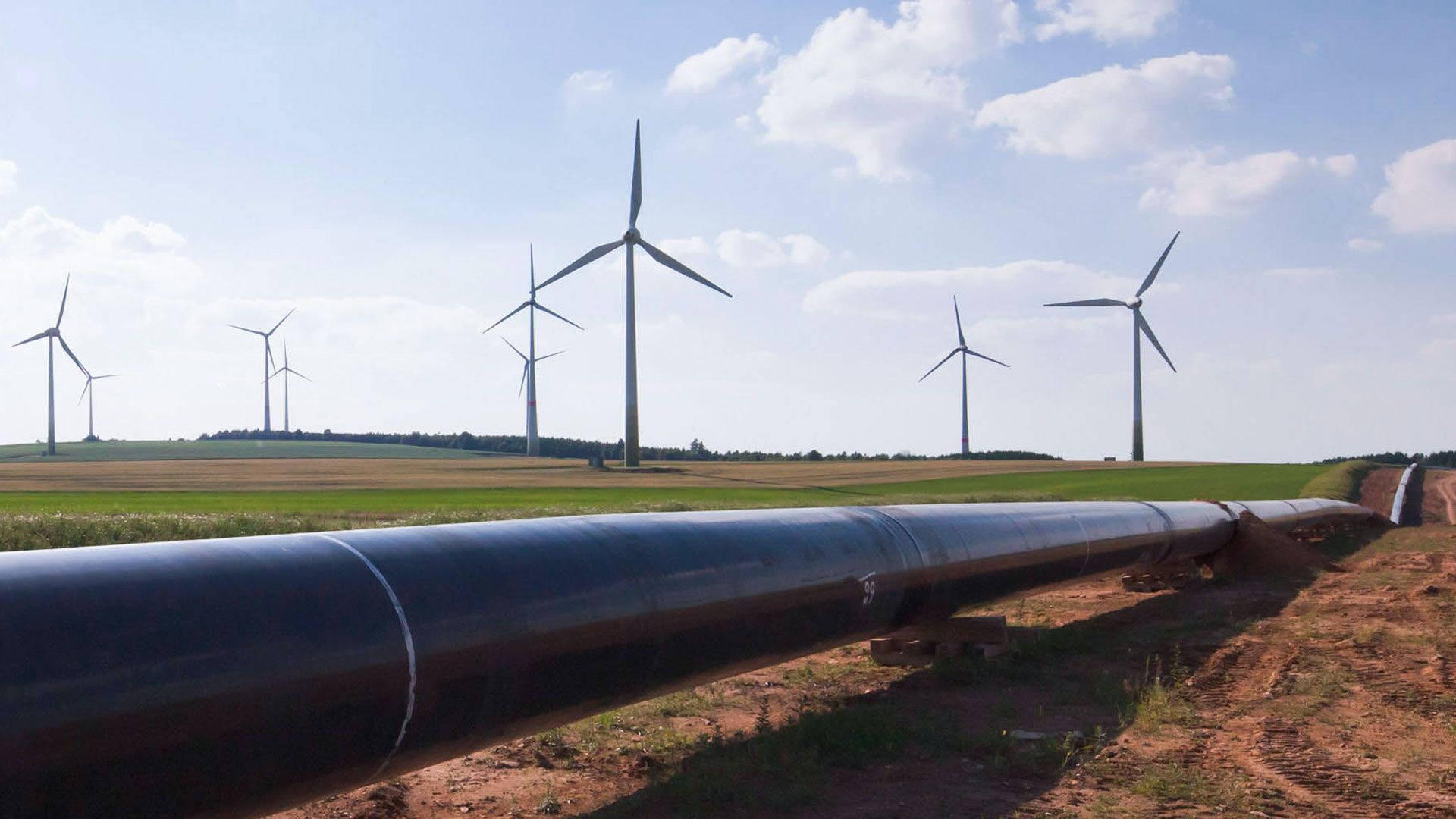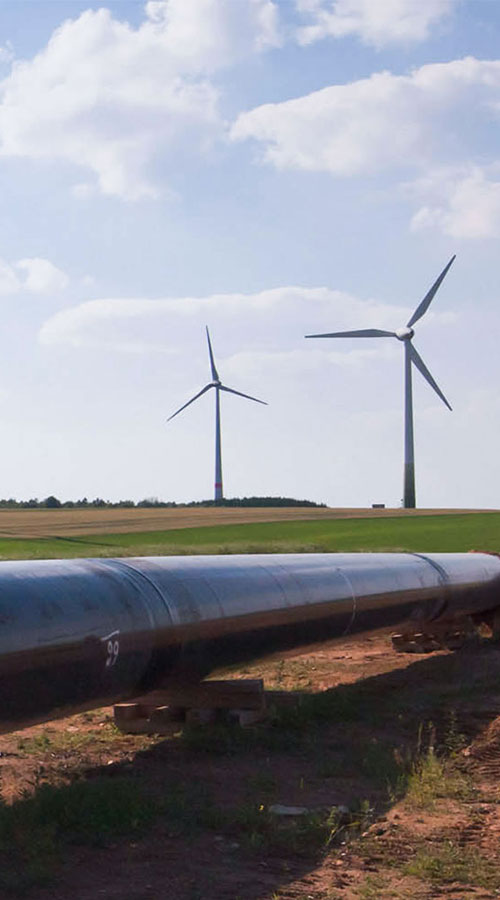 Credit
Wintershall Dea/Thomas Rosenthal
Climate change is one of the biggest challenges faced by humankind. Its impact can already be seen today, and its consequences could be far more severe for future generations. To prevent this, the course for reducing global CO2 emissions must be set swiftly. It will only be achieved, however, with an appropriate energy supply, because global energy needs are rising. We at Wintershall Dea are convinced: Apart from efficient use of resources, energy sources like natural gas, that can both protect the climate and ensure supply, are needed. As a natural gas producer, we want to play our part in fighting climate change by producing natural gas efficiently and responsibly.
The first challenge
Growing Demand for Energy
Global demand for energy will continue to rise. Forecasts expect an increase of 30 per cent by 2040 due to the growing world population and the budding economies in emerging and developing countries in Asia and Africa. It will not be possible to cover this demand without fossil fuels, because it will take decades until renewable sources will be suitable for producing energy reliably and in sufficient amounts. On the path to a carbon-neutral age, natural gas is affordably and reliably available. It is climate-friendly, easy to store or transport, and flexible in its use – for power and heat generation as well as for mobility. It also paves the way for renewable energies: For example, if green electricity is converted into gas, it's simple to feed it into the gas network. Natural gas will therefore play a key role in the future. Crude oil also remains important, but will be used in future primarily as a resource for producing high-quality materials.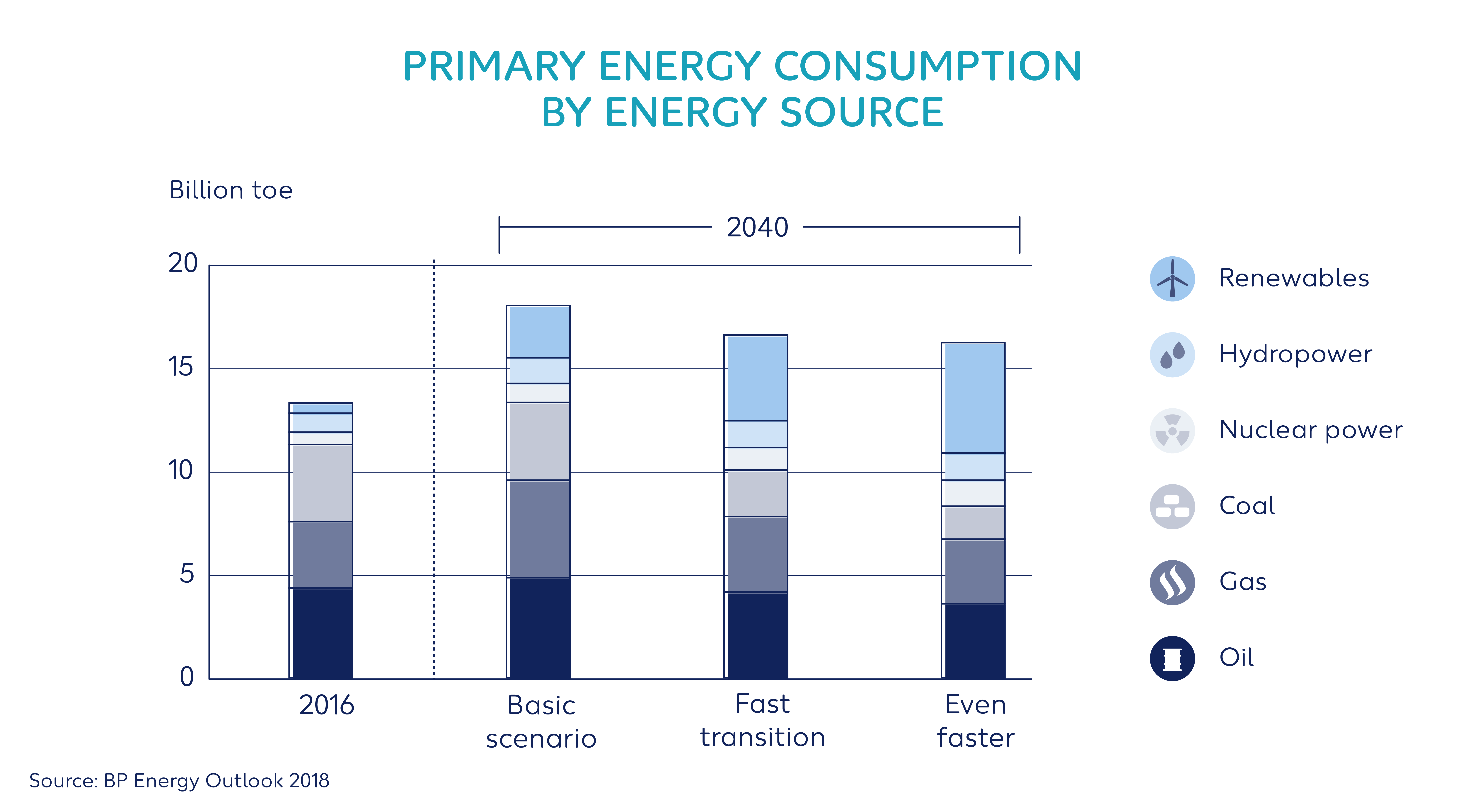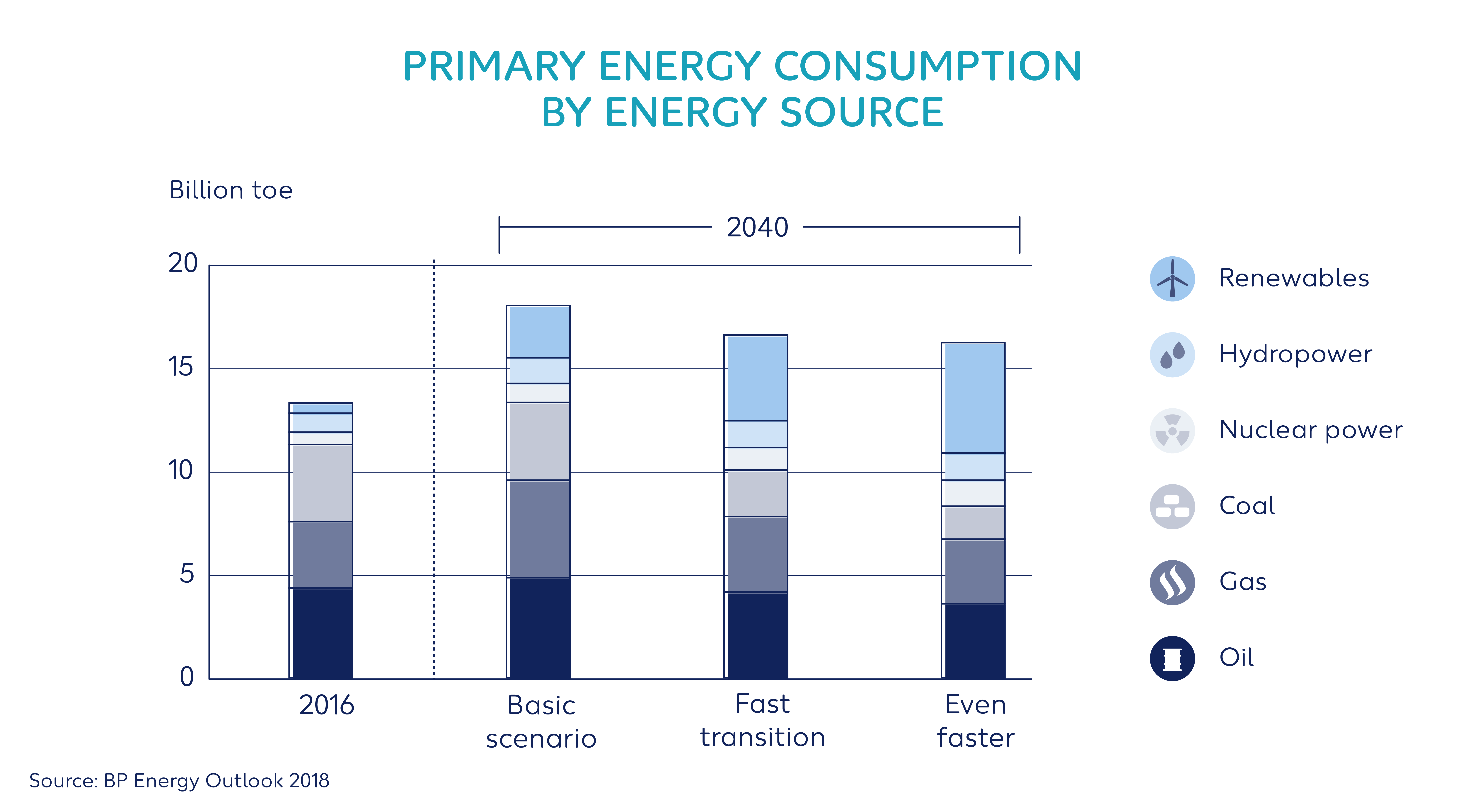 Wintershall Dea's contribution: focus on natural gas
Proven technology and infrastructure for natural gas is already available – which is not the case for renewable energies. That's why Wintershall Dea is investing in gas exploration and production worldwide in places like Norway and Russia, whose natural gas reserves are among the world's largest.  At the same time, we also support innovative natural gas technologies. For example, we are among the partners of the Innovation Award of the German Gas Industry and among the initiators of the "Zukunftswerkstatt Erdgas" project to promote trailblazing new developments. These include power-to-gas, in other words, the conversion of electricity generated from renewable resources into gas, as well as the decarbonisation of natural gas. Other examples are gas condensing boiler systems with gas heat pumps that achieve efficiency levels of up to 200 per cent, as well as highly clean and efficient natural gas engines for trucks and boats.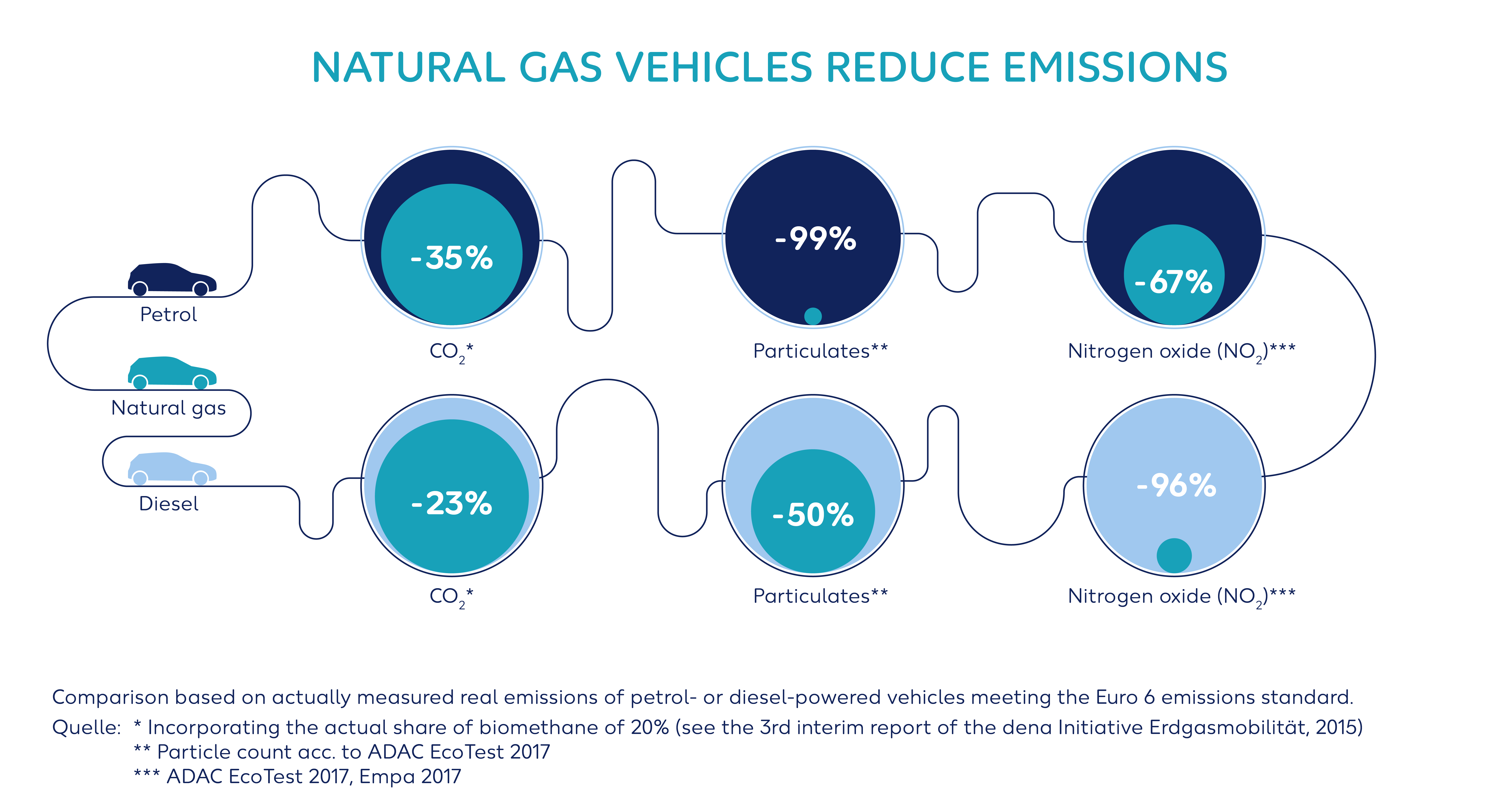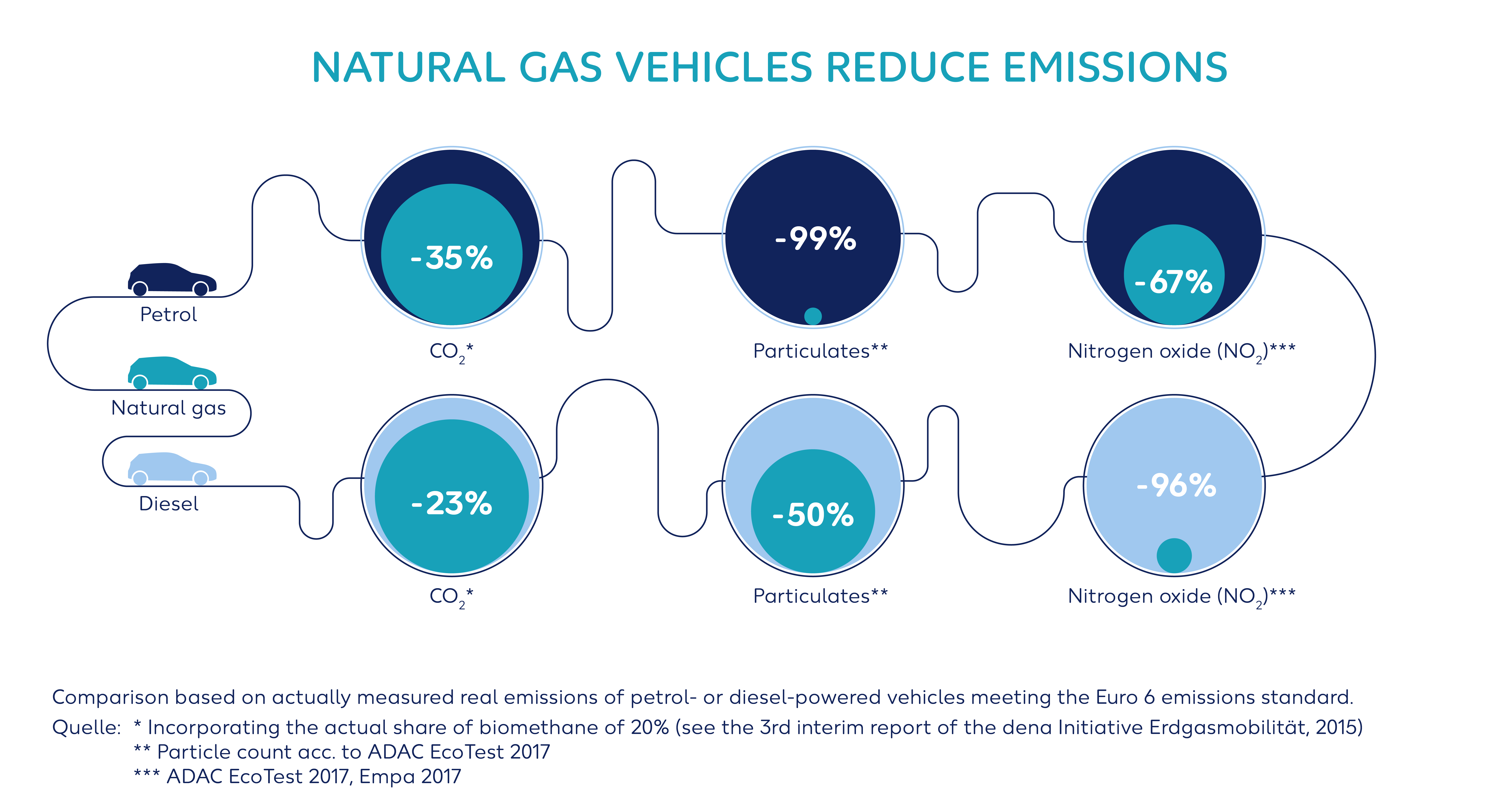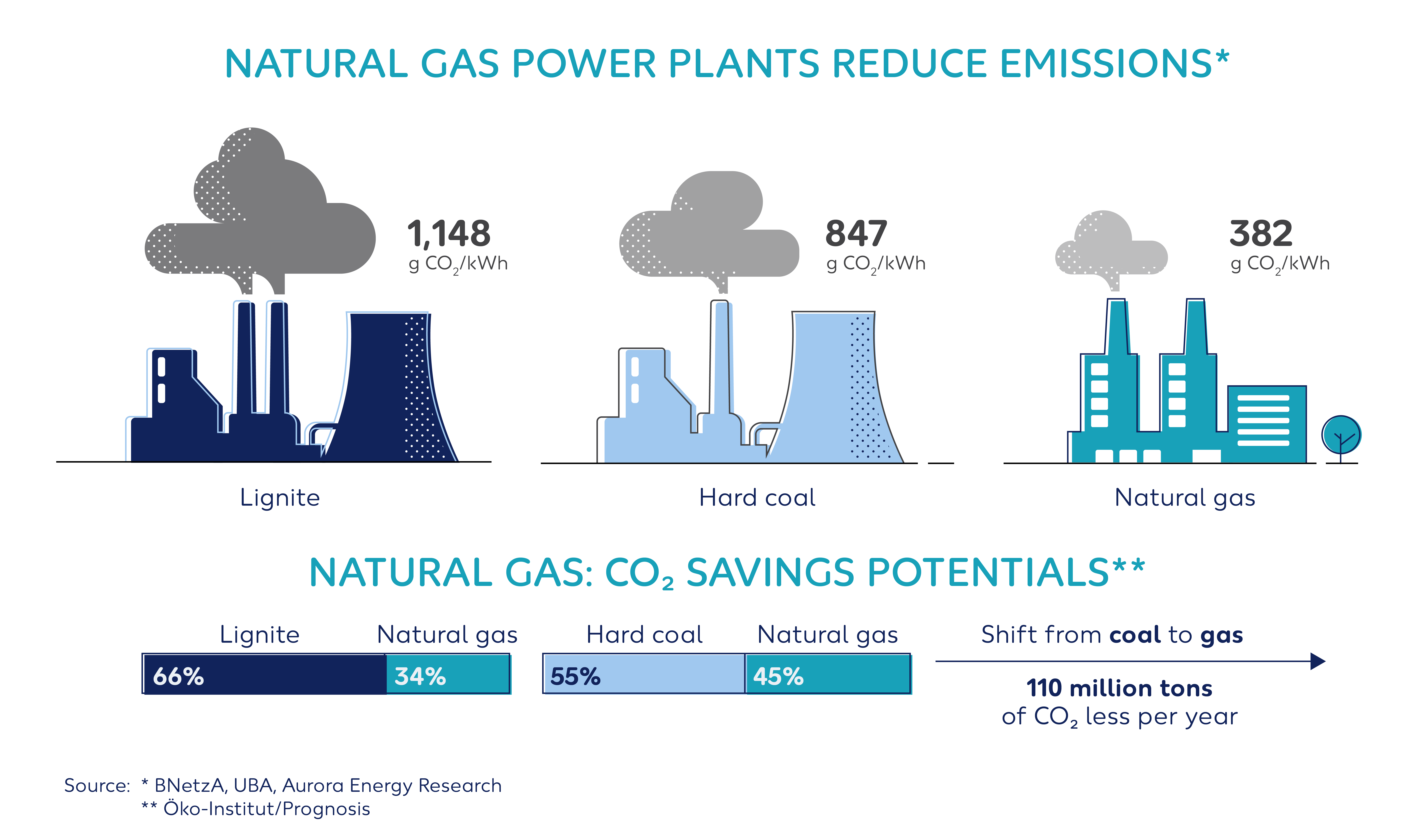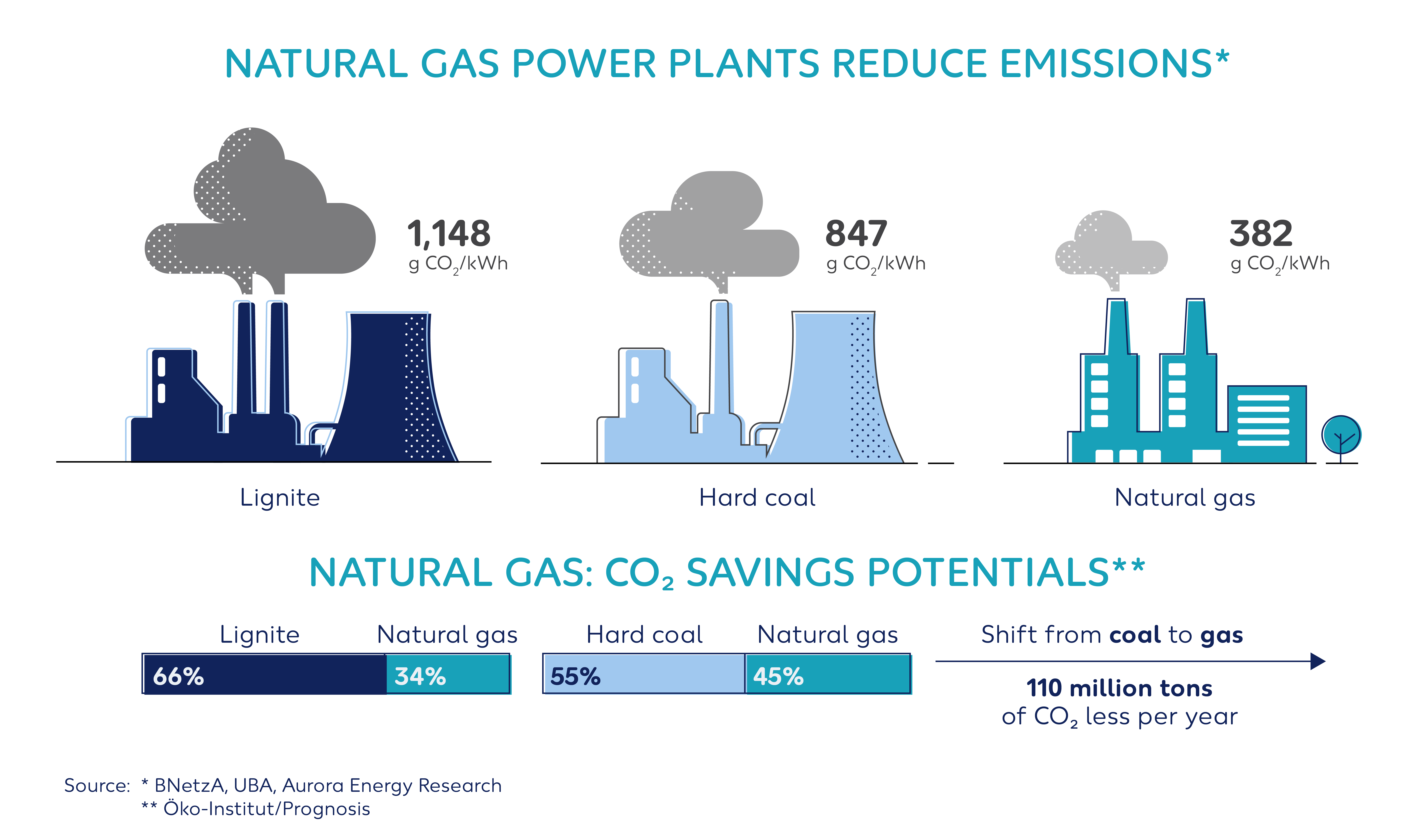 Human activities, above all the emission of greenhouse gases, have already led to a global temperature increase of 1 degree Celsius compared with pre-industrial figures. As a result, the polar ice caps are melting, ocean levels are rising, and extreme weather events are becoming more frequent. In the Paris Climate Agreement of 2016, 195 countries agreed to limit global warming to less than 2 degrees Celsius through appropriate measures in order to prevent the climate from reaching an irreversible tipping point. The European Union and individual countries have set their own climate protection targets – with little success so far. Germany, for example, will miss its target of achieving a 40 per cent reduction in CO2 emissions by 2020. Although the country promotes renewable energies, it still generates more than 30 per cent of its electricity from coal. To reduce CO2 emissions effectively and affordably, coal would have to be replaced promptly by natural gas. More reductions could be achieved with efficient natural gas applications and natural gas mobility.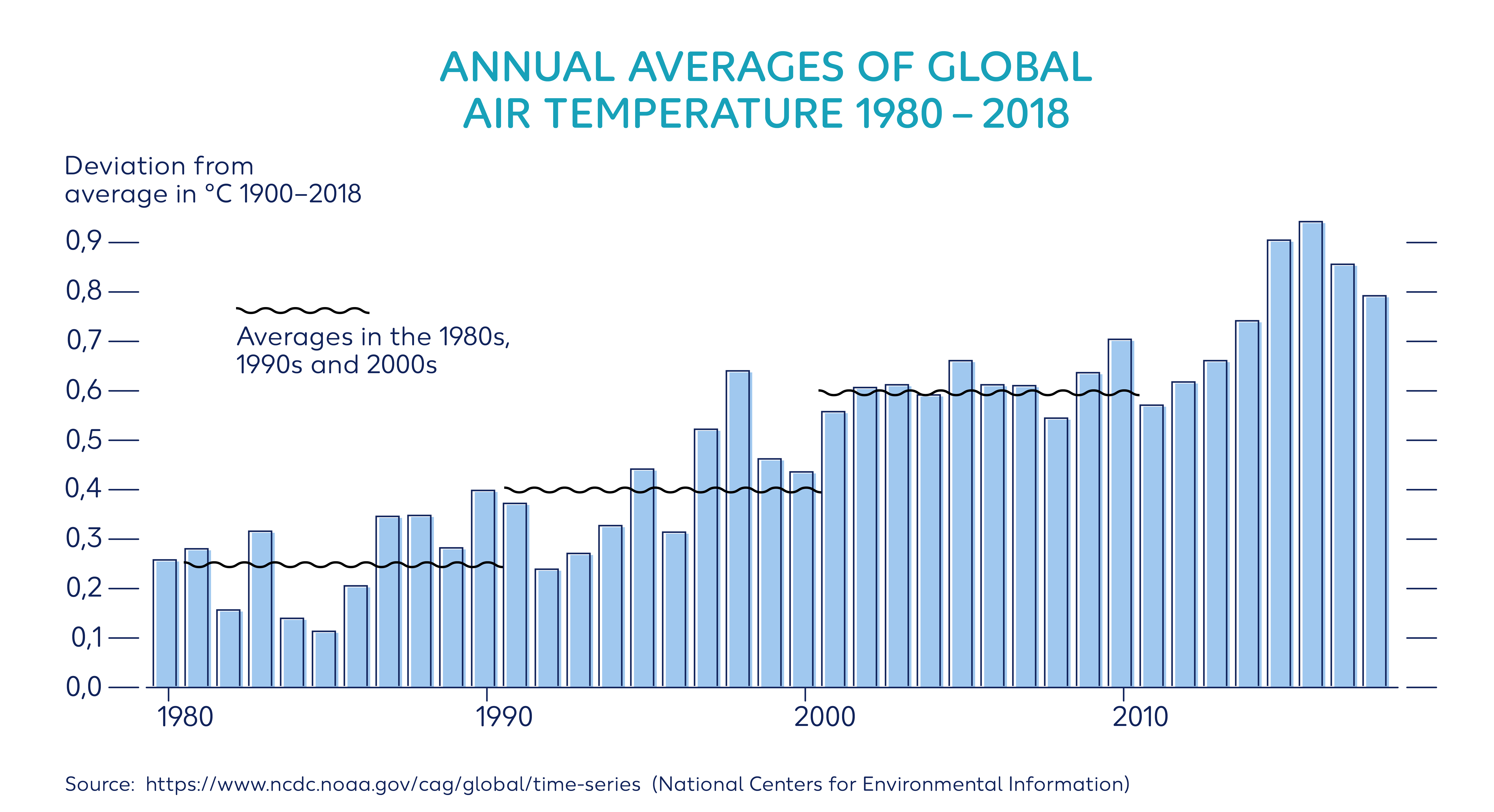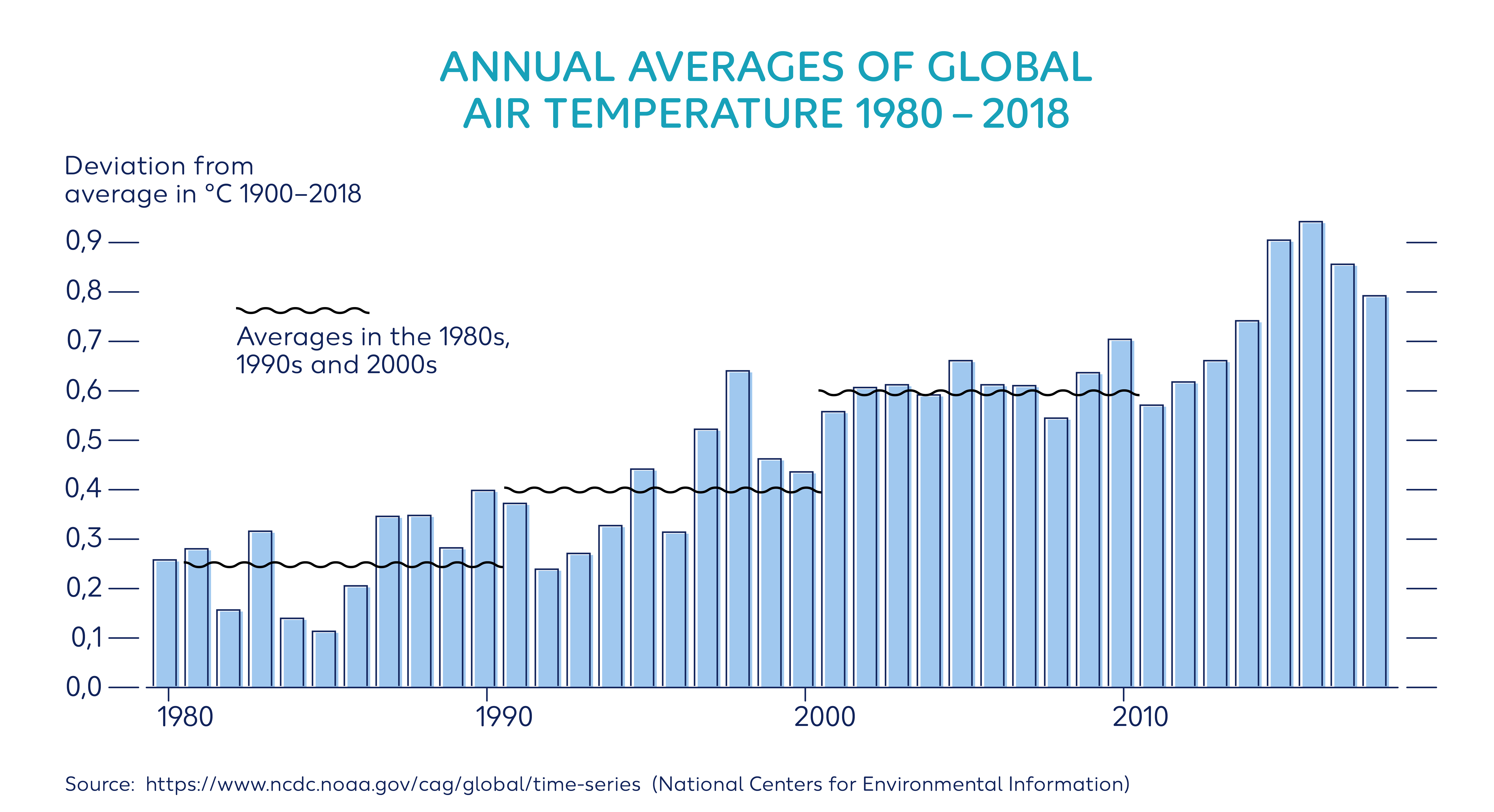 Wintershall Dea's contribution: responsible production
Wintershall Dea feels committed to the Paris climate targets, which is why we are working hard to reduce the impact of our activities on the climate. For example, we already completely stopped the routine flaring of associated gas back in 2012. Instead, this gas is used to generate electricity, heat and steam, which leads to significant CO2 savings. Wintershall Dea also committed itself in 2017, together with other producers, to continuously reduce methane emissions. Methane is released during production or transport of natural gas. This commitment also includes making improvements along the entire value chain and endorsing reasonable measures and regulations regarding methane emissions. Wintershall Dea systematically measures its methane emissions in exploration and production and derives action plans to reduce them.