Achieving long-term success
with sustainability
Acting responsibly is a key part of all Wintershall Dea's activities. For us, this means contributing to sustainable development, also for the benefit of future generations.
Wintershall Dea is committed to assuming responsibility and making a positive contribution to solving global challenges.
Share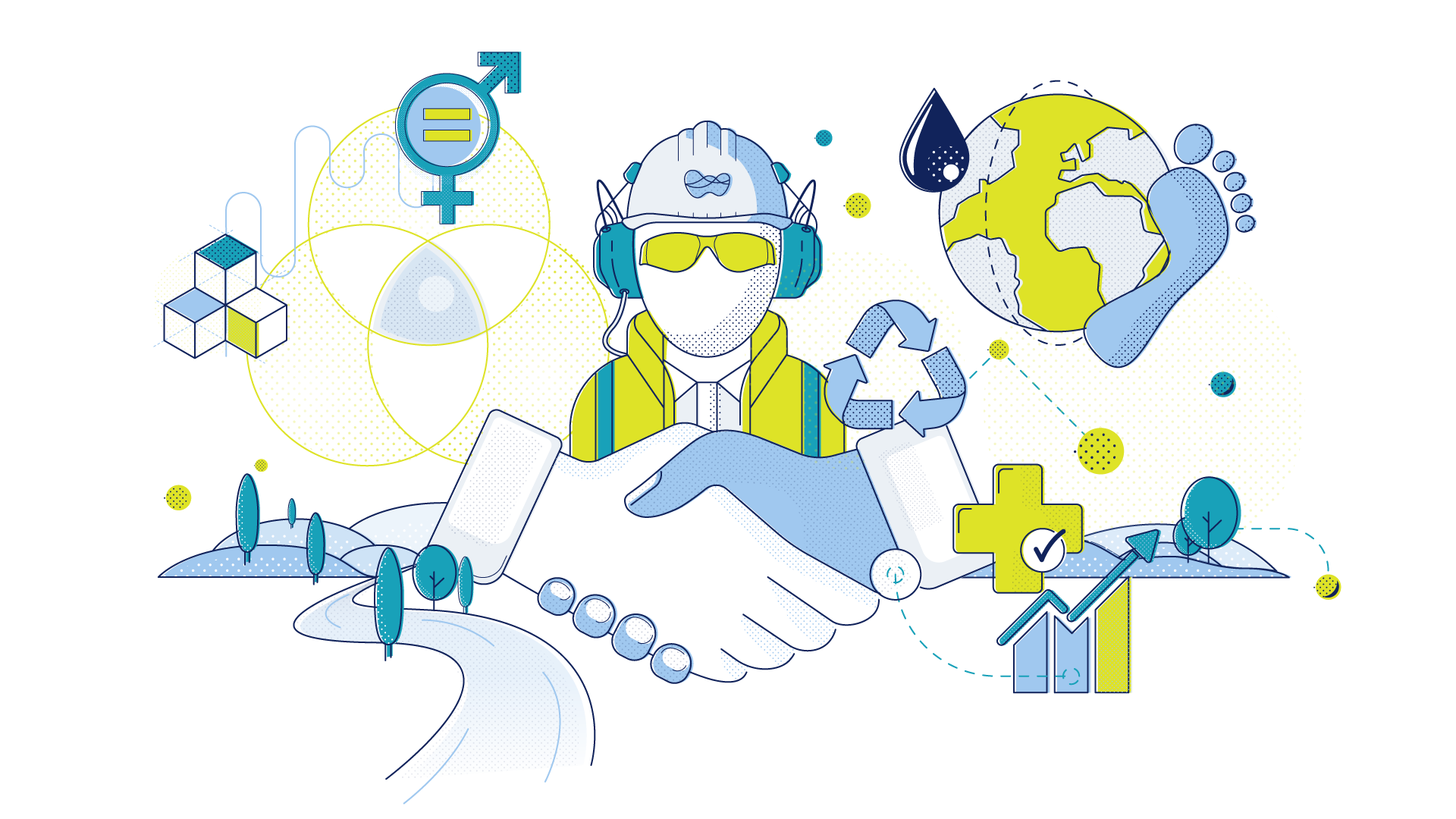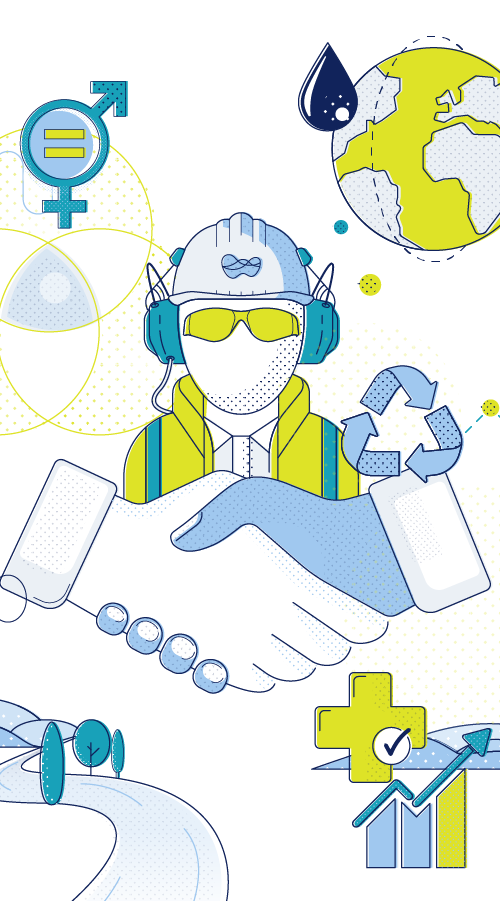 We aspire to meet the world's growing energy demand in a responsible manner. High standards and environmentally-friendly technologies are the way to achieve that. We want to be recognised as an attractive employer, reliable partner and good neighbour. That way, we create added value for ourselves and for society.
Our Strategy: to create sustainable value
Our sustainability framework encompasses economic, environmental and social responsibility is embedded in our corporate strategy. We endeavour to address these issues across all our activities. As well as building on an uncompromising approach to Health, Safety, Environment, Quality (HSEQ Management), our strategic sustainability priorities are:
environmental and climate protection
the promotion of responsible collaboration, and
advance sustainability management.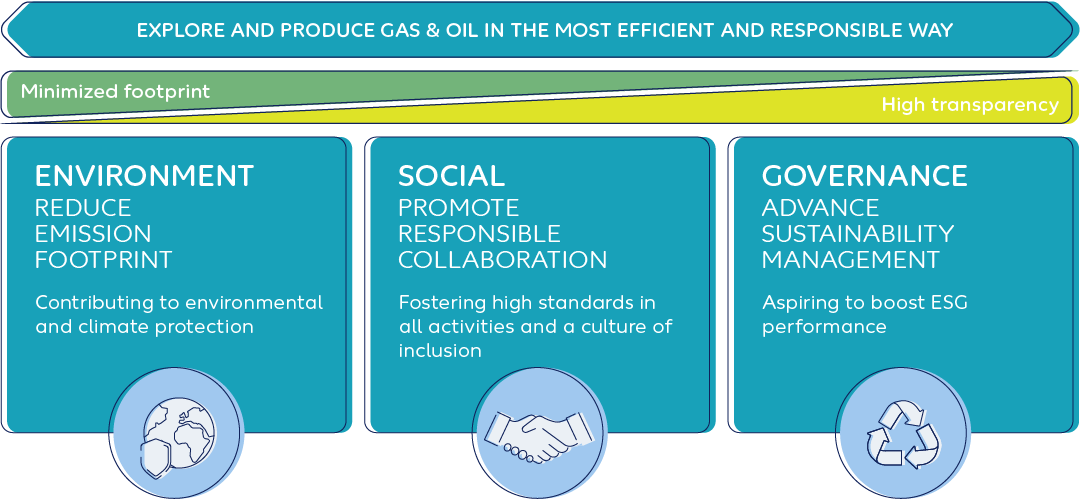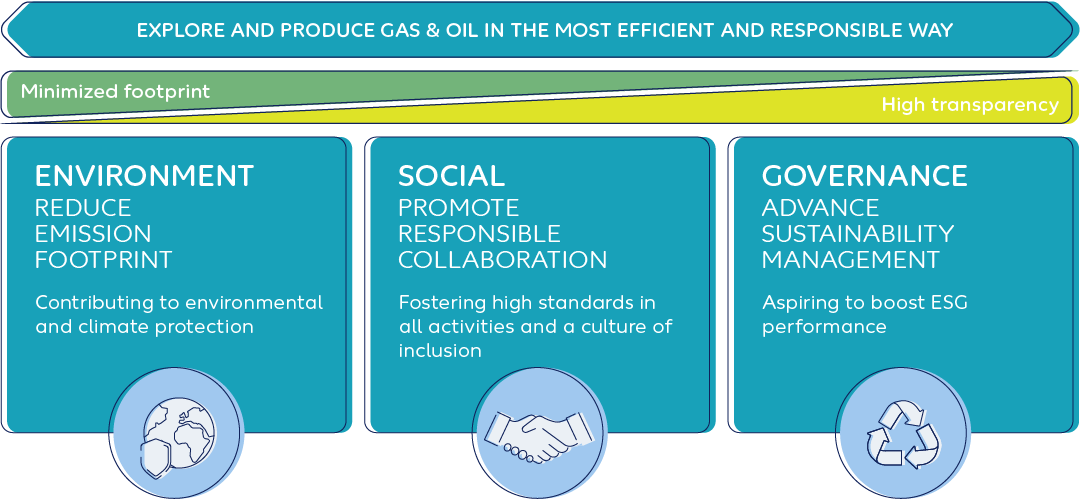 Our approach: we manage sustainability systematically
Effective management of sustainability is vitally important for the development of the company. We have policies and targets across our business units, and we are monitoring our progress.
We see the steering of sustainability aspects as a strategic responsibility. It influences the entire organisation and requires everyone's contribution. The Chairman of the Board and Chief Executive Officer has taken the overall responsibility for this topic. In his ressort specialists units Sustainability and HSEQ are working to integrate sustainability into core business processes. They are supported by global interdisciplinary expert groups. Technical and business units are responsible for subject-specific and regional measures. They know best about regional needs and expectations.
Wintershall Dea complies with international standards, its own policies and country-specific legislation. These give us guidance and ensure that social and ecological aspects are firmly incorporated in our business operations. We also expect our partners and suppliers to abide by prevailing laws and regulations and to align their activities to internationally established principles.
We are convinced that responsible business behavior is the prerequisite for long-term business success.
Nadja Brauhardt
Vice President Sustainability
Our approach: We report transparently
Wintershall Dea provides a comprehensive account of its activities every year. Our sustainability report offers a detailed overview of how Wintershall Dea is doing justice to important aspects relating to the environment, people, society and corporate management, and gives the key figures by which we measure our goals and performance.


Credit
Wintershall Dea/Alejandro Kirchuk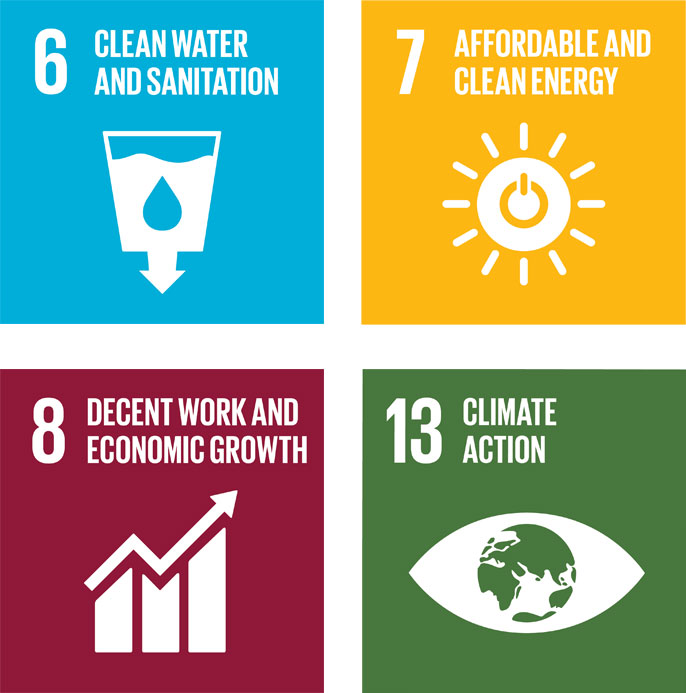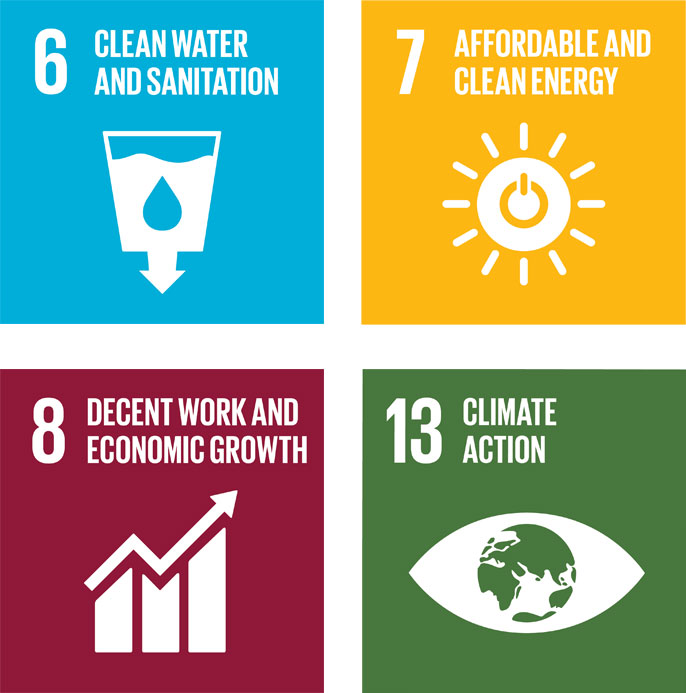 Our contribution: We support the Sustainable Development Goals
In 2015, delegates from the 193 member states of the United Nations adopted the Agenda 2030. Its core elements are the 17 Sustainable Development Goals (SDG). These form the framework for sustainability at economic, ecological and social level. It is Wintershall Dea's conviction that the Sustainable Development Goals can be achieved only through the joint effort of policymakers, economy and society. We support the Sustainable Development Goals and defined four priorities in respect of major contribution we can make through company's operations.
As a member of IPIECA, we are actively participating in the SDG Task Force and contributed to the development of the SDG Roadmap. Wintershall Dea is committed to further drive the contribution to the SDGs.  "Accelerating action: An SDG Roadmap for the oil and gas sector" produced by IPIECA in collaboration with WBCSD outlines how the oil and gas sector can accelerate action and scale up activities to contribute to the 2030 Sustainable Development Agenda.
Our engagement: we participate in various initiatives