Coal phase-out:
new proposals from the exit commission
Position paper from June 2019 on Germany's Coal Exit Commission's final report.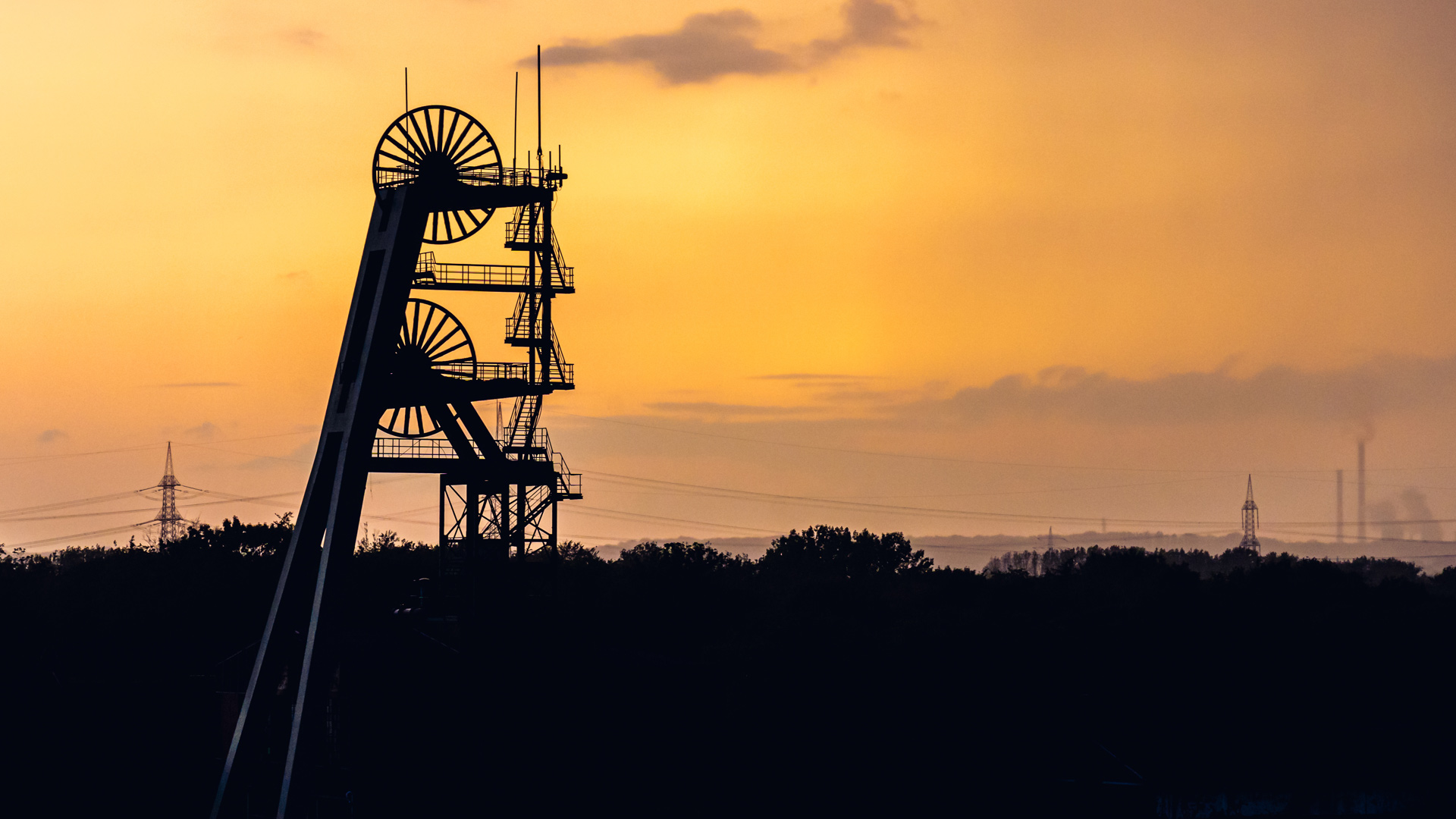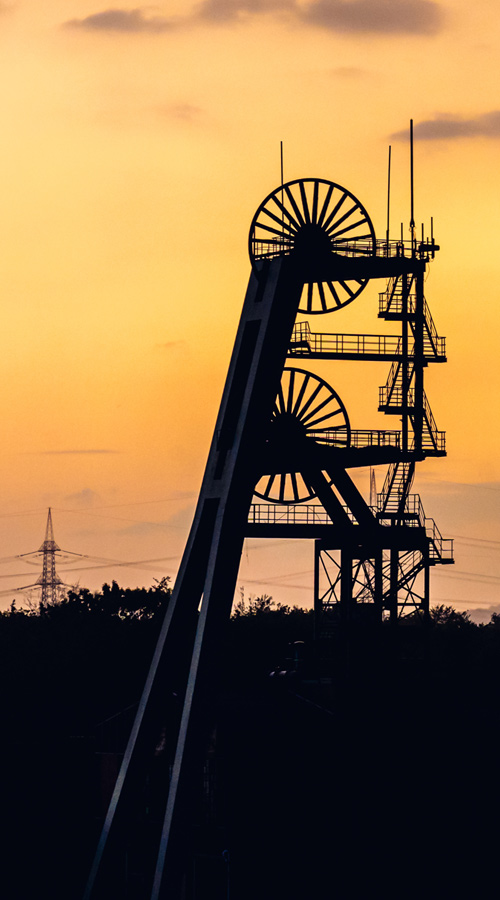 Position paper by Bayerngas, bayernets, Deutsche Shell Holding, EnBW Energie Baden-Württemberg,  Equinor Deutschland, ExxonMobil Central Europe Holding, GASCADE Gastransport, Gas-Union, GasVersorgung Süddeutschland, ONTRAS Gastransport, Open Grid Europe,  Siemens, Uniper, VNG, Wintershall Dea
The final report of the German "Commission on Growth, Structural Change and Employment" (commonly known as Coal Exit Commission) offers the opportunity to sustainably pacify a relevant social conflict. The undersigned companies welcome this and acknowledge that this body with a wide range of stakeholders has succeeded in reaching a viable compromise on this difficult social issue. Against this background, we support the German federal government in its efforts to fully implement the Commission's proposals as quickly and as legally securely as possible. Only in this way, the compromise between the various interest groups can be maintained in the implementation.
We expressly welcome the fact that the Commission's report highlights the characteristics, potential and relevance of gas and gas networks in conjunction with renewable energies. We are convinced that gas as an energy source and the use of existing gas infrastructures will play a key role in implementing the recommendations. This applies in particular to emission reductions in all sectors. However, further market incentives are needed to ensure this.
The medium- and long-term contribution of gas and its infrastructures should always be taken into account in all future regulations of the energy system. In the generation sector, gas-fired power plants ensure a reliable and low-emission supply of electricity and heat. Here, we firstly see three important fields of action:
Last year, the low-emission gas-fired power plants in Germany were only operating at an average capacity of 35 per cent.1 Greater utilisation of these gas-fired power plants would contribute to a significant reduction in CO2. It must also be ensured in this regard that sufficient gas transport capacity is available everywhere in Germany under economically viable conditions for all parties involved in order to supply the power plants.2

An extension of the CHP Act until 2030 would take into account the contribution made by congeneration of heat and power to ensuring an efficient energy supply.

By cleverly using existing power plant sites in the power plant fleet, gas can also help to ensure that existing energy locations continue to exist. We therefore welcome the intention to speed up permitting procedures for the construction of new gas-fired power plants. If it turns out that the number of new power plants is not sufficient, a suitable investment framework will need to be rethought out in good time.
A secure supply of gas and renewable energies
The European gas market is working: it is very liquid, competitive and diversified. Various sources supply the market with natural gas via both pipelines and ships in the form of liquefied natural gas (LNG). This is an important aspect in the discussion on security of supply and diversification. To ensure that this remains the case, there should be no regulatory intervention that could endanger liquidity.
A secure supply is a prerequisite for advancing the further expansion of renewable energies. This is essential if Germany's climate targets are to be achieved. In combination with gas and an intelligent use of the energy infrastructure, renewable energies form a supporting pillar of the energy transition. An important step here is the future expansion of renewable energies with the goal of supplying 65% of the electricity consumed by 2030. This requires robust implementation measures. Corresponding policy and regulatory frameworks should be geared to the market.
New technologies for the energy transition
The gradual addition of renewable and decarbonised gases to natural gas enables a gradual reduction in greenhouse gases. At the same time, this will increase acceptance among end consumers. In the heating market, for example, greenhouse gas reduction is directly possible through the use of renewable and decarbonised gases and without replacing end devices. The gas infrastructure (pipelines and storage facilities) offers solutions to reconcile volatile renewable power generation with demand and to temporarily store energy in the required quantities. This is possible in the form of major projects in the three-digit megawatt (MW) range as well as in smaller projects in the single-digit and double-digit MW range. Standalone solutions at high-demand locations are also conceivable. In order to increase the use of renewable and decarbonised gases, new regulations are needed that, for example, enable andreward the increased use of biomethane and other renewable and decarbonised gases.
In addition to providing structural support in the traditional coal-mining regions, renewable and decarbonised gas should become a fully-fledged element of a collectively climate-friendly energy system. In order to stimulate investment in these technologies, a reliable regulatory framework and, where appropriate, start-up financing is needed. It is to be welcomed that the Commission has identified Power-to-X technologies as a major opportunity for the coalmining regions. This is not only about constructing PtX plants as well as wind and solar farms at former power plant sites with very good connections to the power grid, but also about establishing technology companies in the vicinity of PtX. This would exploit the potential of gas and its infrastructure in terms of efficiently implementing sector coupling and enable a cross-sector reduction in greenhouse gases. In order to bring these technologies to market maturity, a time- and financially-limited funding model would be expedient. It should be ensured here, however, that there are no relevant market distortions. The grid-supportive behaviour of these installations should also be taken into account accordingly. As a supplement to this, decarbonised gas could, in conjunction with a hydrogen industry, provide the basis for a decarbonised energy system in a short period of time and in a cost-efficient way.
Climate protection in Germany as a business location
In addition, two aspects of the Commission's recommendations deserve special mention from our point of view: firstly, it is important to ensure that the energy-intensive industry is not additionally burdened during the implementation in order not to endanger Germany as a business location; secondly, it is essential in terms of climate policy that the CO2 certificates saved by phasing out coal and the resulting power plant shutdowns are deleted by the German government. This is the only way to ensure that CO2 emissions are not emitted elsewhere in Europe.
Gas 2030 dialogue process
In view of the Commission's recommendations, we expressly welcome the fact that the German Federal Ministry for Economic Affairs and Energy launched the "Gas 2030" dialogue process in the beginning of the year. This process helps to prominently place gas as an energy source on the energy transition map. After years in which energy policy has considerably focussed on electricity, we support the approach of giving greater consideration to electricity and gas in combination – also against the background of new technologies. We want to and will actively contribute to this. This process makes it clear that a successful energy transition can only be achieved with gas, not without it.
The following aspects in this regard are particularly important to us:
The dialogue offers an opportunity to highlight the importance of the gas system for ensuring the future of a secure and affordable energy supply.
The potential provided by gas for solving the major challenges of the energy transition should be clearly identified and elaborated in the end of the process.
Today, gas offers many additional possible applications in all sectors which can already be implemented relatively inexpensively and can make a significant contribution to achieving the climate targets for 2030.
The solutions outlined should not play off energy sources against one another, but instead adopt all measures and utilise energy sources that contribute to the decarbonisation of the energy system.
Gas can be gradually decarbonised and integrated into the existing infrastructure in a renewable way, thus making the necessary CO₂ reduction contributions beyond 2030 and at the same time ensuring security of supply and system stability.
The further development of technologies that can provide decarbonised and renewable gas requires a common understanding between policy-makers and the energy industry, which should be further explored in this dialogue.
Download
Sources
1 Aurora Energy Research, November 2018
2 This applies in particular to the south of Germany, for example in Baden-Württemberg.