Gas
in the heating market
Position paper by Wintershall Dea on the heating market at a crossroads in the energy transition.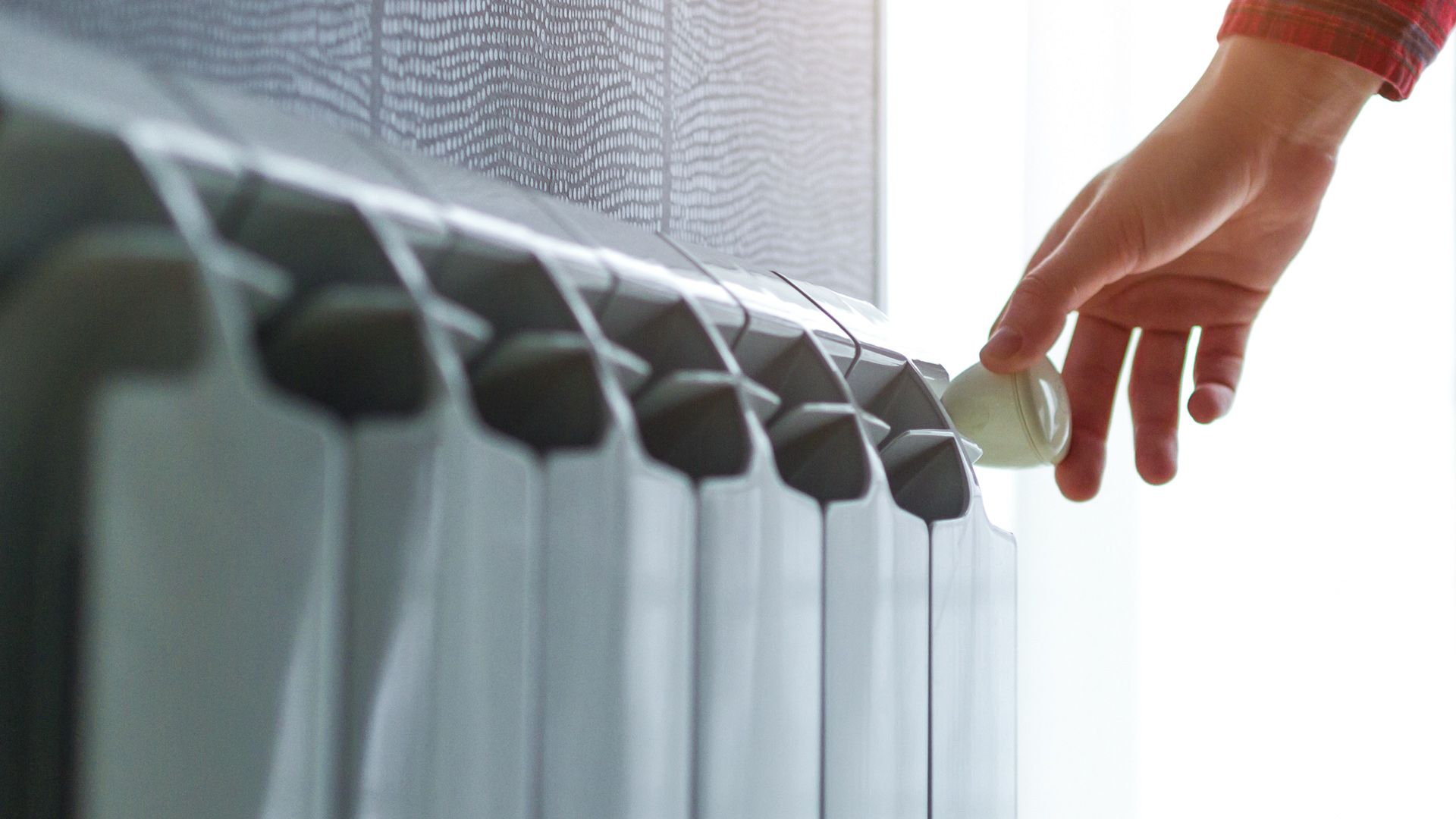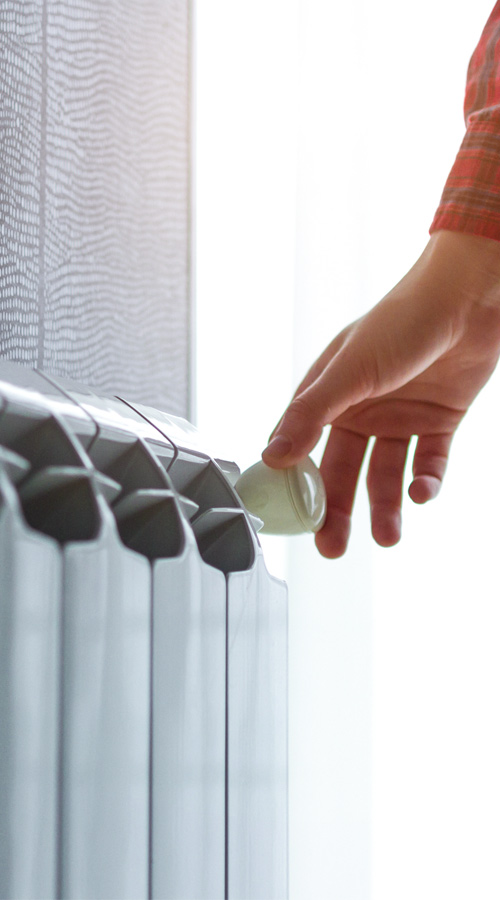 Position paper by bayernets, Bayerngas, EnBW, Equinor, GASCADE, Gas-Union, GasVersorgung Süddeutschland, ONTRAS, Open Grid Europe, Shell, Thüga, Uniper, VNG, Wintershall Dea
The German government faces considerable energy and climate policy challenges. Forecasts made in the summer 2018 Climate Protection Report confirm the government previously acknowledged in the coalition agreement: the 2020 climate protection target can no longer be achieved on time. This development is particularly significant in view of the ambitious goals of the 2050 Climate Protection Plan, which are to be laid down in a climate protection law before the end of this year. A sector-specific definition of the 2050 targets, as envisaged in the draft climate protection law from the German Federal Environment Ministry (BMU), requires a clear emissions reduction path based on a realistic and coordinated portfolio of measures. To ensure that the requirements of the draft climate protection law can be met in the heating sector, the German Federal Building Ministry (BMI), as part of the Climate Cabinet, is required to submit concrete measures to reduce emissions.
Another important building block for achieving climate targets in the heating sector is the Building Energy Act (GEG) A new draft of the GEG was submitted in May 2019 by the German Federal Ministry for Economic Affairs and Energy (BMWi) and the Federal Building Ministry. The GEG is intended to merge three acts: the Energy Conservation Act (EnEG), the Energy Conservation Ordinance (EnEV), and the Renewable Energy Heat Act (EEWärmeG). This had long been called for, and was agreed in the coalition agreement.
No energy transition without a socially responsible heating transition
The heating sector in Germany is responsible for approximately 35 per cent of the country's final energy consumption, and approximately 30 per cent of CO2 emissions.1 Heat-related greenhouse gas emissions have in fact been reduced by about one third since 1990.2 However, despite a variety of incentive and subsidy programmes, the annual refurbishment rate for existing buildings is stagnating at around one per cent.3 In the current situation, reaching the targeted two per cent seems a distant possibility.
The heating transition can only be successful, however, if it is socially responsible and ensures the availability of affordable housing. Therefore when defining policy measures it is important to allow appropriate room for manoeuvre to ensure a balance between costs and benefits. When it comes to choosing measures for the heating sector, the cost of CO2 abatement measures should be the key factor, alongside energy efficiency potential. This ensures that only those measures are used whose costs deliver the greatest possible emissions savings. This is the only way to guarantee a heating transition that is supported by homeowners and tenants. A heating transition that is not affordable will also not be publicly acceptable.
The importance of gas for the heating market
Cost-effective CO2 reduction possible today with gas technologies
Using gas can enable a socially responsible heating transition that is ready for implementation today. This is because gas is characterised by relatively low CO2 abatement costs and because it has enormous CO2 savings potential in multiple building types. Replacing an old boiler with a modern gas condensing boiler reduces CO2 emissions by up to 40 per cent. Gas also plays a decisive role in district and local-heating schemes, as highly efficient gas-based Combined Heat and Power (CHP) plants can guarantee resource-saving and low-CO2 heat generation. Together with local photovoltaic and storage systems, such a neighbourhood system can also make an important contribution to making the energy supply more flexible, and by relieving the burden on electricity distribution networks. Converting heat supply from coal-based district heating to gas-based CHP enables CO2 emissions to be roughly halved.4 
Fuel cells are another highly efficient and available technology, and their ramp-up in the market is currently being successfully supported by the German government.
Gas is turning green – including in the heating market
In addition, gas as an energy source is also extremely compatible with the energy transition. Just like electricity, gas can also gradually become a mainstay of the energy transition in the heating market by increasing the share of renewable and decarbonised gases. This can be achieved both by biomethane, which is already established in the market, and by energy sources that still need to prove themselves. These include renewable hydrogen and synthetic methane, which are produced using power-to-gas technology; and decarbonised hydrogen, produced by separating CO2 from natural gas.
Any resulting CO2 reduction in the heating market should be meaningfully complemented by measures to increase energy efficiency. Also in this context it is important to take into account the need for social responsibility and social acceptance, and to focus on the CO2 avoidance costs of energy saving measures and the use of renewable energies. Gas as an energy source also offers the advantage that end devices do not need to be replaced or only require comparatively minor adjustments in order to save CO2 quickly and cost-effectively.
What is needed now – Implement the coalition agreement and make the Building Energy Act fit for the future
In order to enable a heating transition that takes into account each of the three goals of energy policy – security, sustainability and affordability of supply – it is important that all available measures are taken into account in a technologically open manner. The CDU/CSU and SPD have recognised this in the coalition agreement which states, for example, that every euro of public money spent should be used to save as much CO2 and energy as possible. 
In addition, it is also essential for the success of the heating transition that the renovation rate is increased. The tax incentives for energy-efficient building renovation formulated in two places in the coalition agreement are an important step in this direction. They should be implemented soon. It is incomprehensible that the current draft federal budget for 2020 does not provide any financial resources for this purpose. The lack of tax incentives means that a central lever for increasing the renovation rate has been left unused.
In order to also achieve the CO2 reduction target for 2030 in the heating sector, measures to increase the proportion of renewable and decarbonised gases should be considered, too. A balance must be struck between a number of options. This could involve setting a – if necessary voluntary – expansion target that is as Europe-wide as possible and me-limited; or a quota for renewable and decarbonised gas that can be achieved with a tradable Guarantee of Origin system.5
Targeted implementation on of the Building Energy Act
We welcome the German government's presentation of the draft bill for the Building Energy Act (GEG). To ensure the success of the heating transition it is essential that ambitious CO2 and energy saving measures are established by law. However, the draft bill partially lacks the high level of ambition that is necessary, making the future use of renewable and decarbonised gases in the heating market more difficult.
For example, the draft bill for the GEG does not consider all renewable and decarbonised gases. Renewable and decarbonised hydrogen and synthetic methane are not taken into account and would consequently continue to be treated as fossil-fuel natural gas. From our perspective it is therefore essential to extend the relevant provisions of the GEG to all renewable and decarbonised gases. There are marginal adjustments made for the renewable gases biogas and bio-methane, that are addressed in the GEG. However, these are insufficient to stimulate an increased use of these energy sources in the heating sector in accordance with their positive contribution to a climate protection-compliant energy transition.
We therefore call for a sensible adjustment of the primary energy factors (PEFs) for energy efficiency (from EnEV). Despite slightly improving the position for biomethane, the PEFs for biomethane and biogas remain decoupled from their possible CO2 savings effects. We therefore urge that a PEF of 0.3 should be fixed for biogas and biomethane. This corresponds with the results of a study commissioned by the BMWi and carried out last year by dena, Ecofys, Prognos and ifeu, which proposed a PEF of 0.3 for biomethane.

In addition, we strongly argue that the restriction of biomethane to use in CHP plants should be lifted. It makes no economic sense that biomethane used in state-of-the-art condensing boilers is valued with the same PEF as natural gas and other fossil fuels.

In addition, the Innovation Clause aimed at balancing out CO2 should be considered in the further GEG legislative procedure. With this it would be possible to test further measures for reducing CO2 that are necessary for the heating transition. After all, CO2 should also be taken into account in the GEG as a key factor for climate change in addition to energy savings, and addressed accordingly.
1 German Environment Agency (2016): Energy-saving buildings
2 German Environment Agency (2018): Development of energy-related greenhouse gas emissions by source group; own calculati ons.
3 dena (2017): dena building report.
4 Hans Hertle, ifeu (2016): "Exergetische Allokation", Workshop, Slide 14, on 7 June 2016 in Nuremberg; shown as part of the "Climate Protection and Greenhouse Gas Balancing" event held by the Service- und Kompetenzzentrum: Kommunaler Klimaschutz.
5 Cf: Eurogas discussion paper for the gas package (2020)