From 14 - 16 February, we were guests at the Egypt Petroleum Show, EGYPS 2022, in Cairo. For us at Wintershall Dea, the main topics were our projects in Egypt, our contribution to the energy transition and our approach to a more digitalized industry.
EGYPS is the most important energy conference in North Africa and the Mediterranean.
Share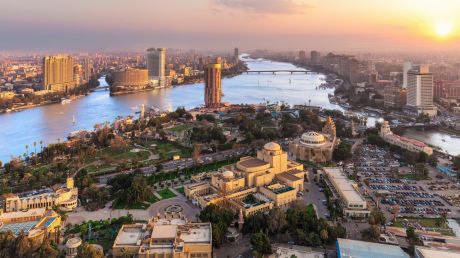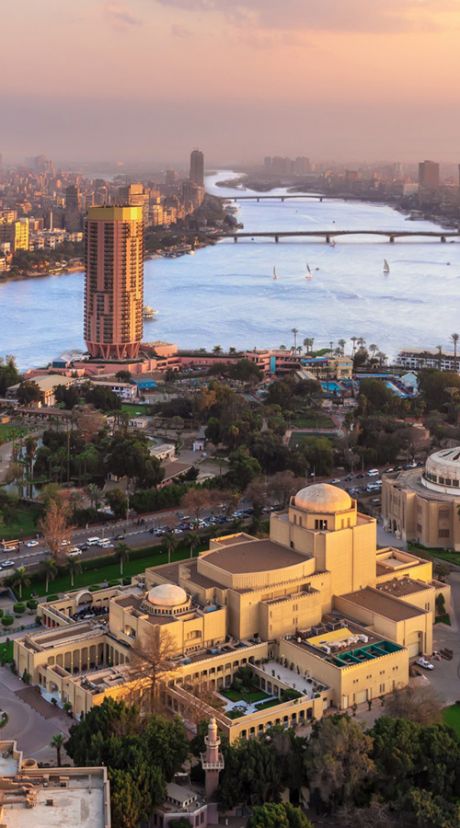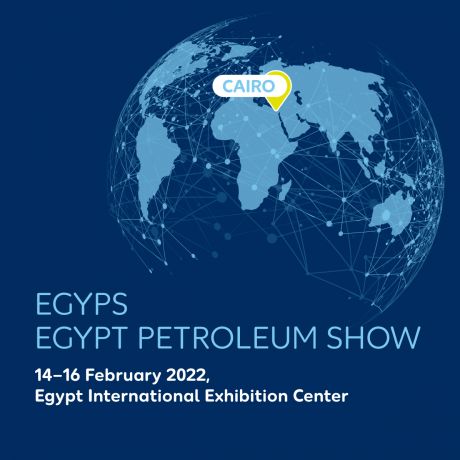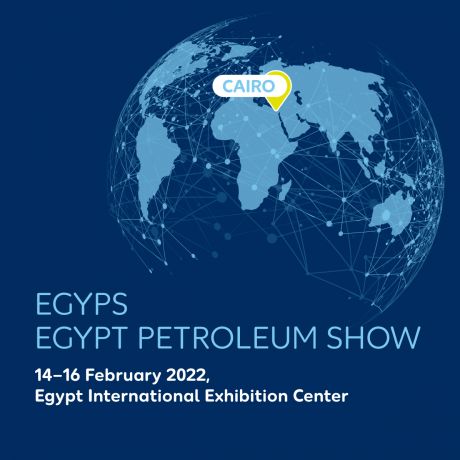 The energy market is subject to constant change, also in Egypt. We are proud to have contributed to Egypt's energy supply over the last decades and will remain an important partner to Egypt.
At EGYPS 2022 we gave insights into our plans to help shape the energy market of the future in Egypt. The main focus of our participation was natural gas, digitalization and technology, but also on our long-term commitment to Egypt.
Interested visitors could find us in Hall 3, Booth #3B60. Our COO Dawn Summers also took part in the Global Business Leaders Session: "Natural Gas as a catalyst of the low-carbon transition" on 15 February, 11:30 a.m. - 12:30 p.m.
Committed to Egypt: reliable gas partner in the year of COP27
A look at our history shows that our commitment in Egypt has a tradition that we intend to continue for a long time to come.
Present
Wintershall Dea started operations in Egypt in 1974. Eight years later, we celebrated first oil in the Ras Budran and Zeit Bay fields in the offshore Gulf of Suez concession – the foundation upon which we have built up our successful business.
Today, Wintershall Dea remains a committed, responsible partner and a major German investor in Egypt. We contribute to Egypt's energy supply with three projects:
As operator at our Disouq concession in the onshore Nile Delta
As partner to BP in the giant offshore West Nile Delta project
As operator at the East Damanhour exploration block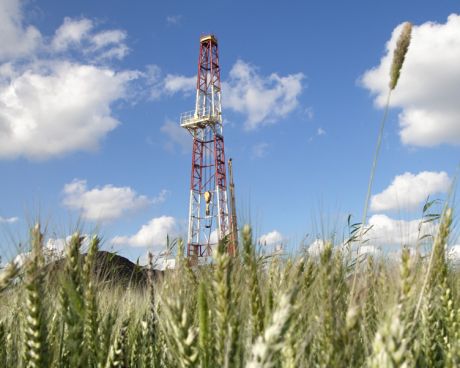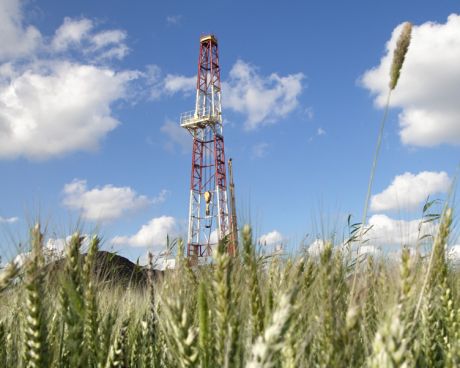 Credit
Wintershall Dea/Nermin Usama
Future
Our future in Egypt looks promising. East Damanhour lies in a promising area close to our Disouq facilities. That means that we already have the infrastructure in place to quickly develop findings.
Our future in Egypt is digital. Together with IBM, we have developed a new AI-powered search engine: the Exploration Advisory Tool. It helps our explorationists at East Damanhour to make better decisions, faster. Data-led decision-making and technologically optimised operations keep Wintershall Dea at the cutting edge.
Our future in Egypt is low-carbon. Reducing methane and CO2 emissions is a priority for us. Learn more about our low-carbon future in the article below.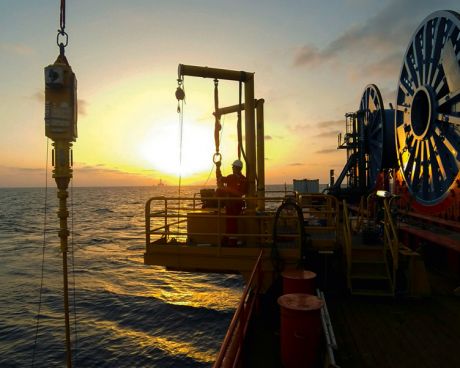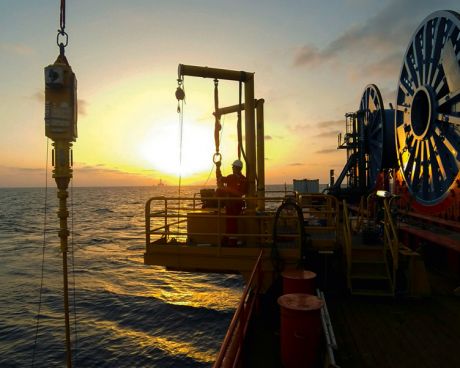 Our Energy Transition Pathway
At Wintershall Dea, we are determined to play a key role in the energy transition. Visitors to EGYPS were able to get a more precise idea of what our role in the energy transition could look like. We have set ambitious and measurable targets to further reduce our emissions. We target net zero activities by 2030, reducing our Scope 1 and 2 emissions from upstream activities at equity basis. And our ambition is to manage and reduce net carbon intensity including Scope 1, 2 and 3 greenhouse gas emissions. Here, CCS and hydrogen are key. We have the expertise and the assets to deliver.
Innovation in digitalization and technology
Wintershall Dea has teamed up with IBM to develop the AI-based Exploration Advisory Tool. A tool that empowers explorationists to find data faster and easier than ever before. At EGYPS, visitors, delegates, and fellow exhibitors had the chance to experience the cutting-edge technology and get to know the people at Wintershall Dea who make technology work.
Learn more about Wintershall Dea's CCS & hydrogen projects
EGYPS 2022 in pictures
The Egypt Petroleum Show EGYPS 2022 were three exciting days of networking, exchange, discussions and awards. Here are some of our highlights: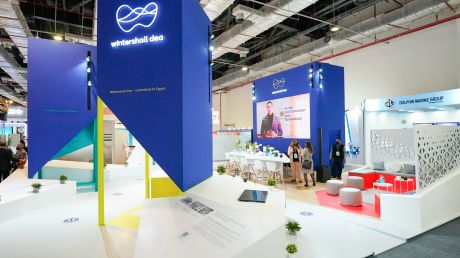 Our Wintershall Dea Booth at EGYPS 2022
More than 28,000 square metres of exhibition space, over 26,000 visitors and over 260 speakers: EGYPS is the most important energy conference for North Africa and the Mediterranean. Wintershall Dea was one of 450 exhibitors.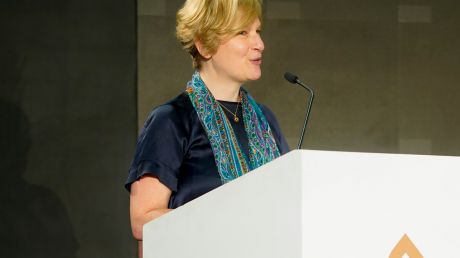 Dawn Summers opened the "Equality in Energy" Conference
Dawn Summers delivering the welcome remarks at the "Equality in Energy" Conference and Awards. A total of 73 conference sessions were held at EGYPS.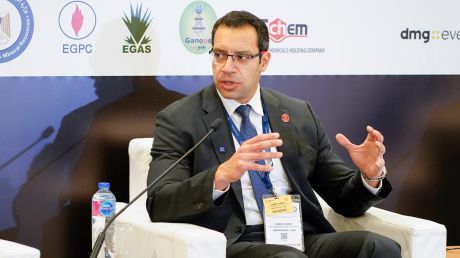 Wintershall Dea's man in Cairo
Sameh Sabry, Managing Director Egypt, was one of Wintershall Dea's central participants at EGYPS 2022.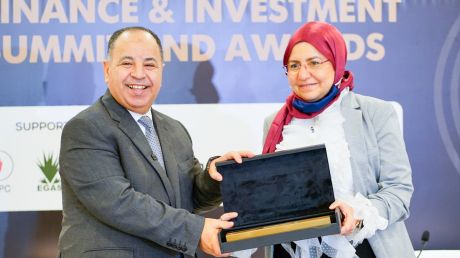 Sherine Zohdy honoured as Finance Leader of the year
Wintershall Dea's Finance Manager Egypt, Sherine Zohdy, at the honour ceremony.
See you next year!
Our team in Egypt is already looking forward to EGYPS 2023!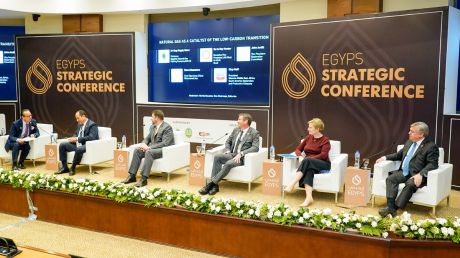 Dawn Summers at the EGYPS Strategic Conference
Egypt is an important partner for Wintershall Dea in natural gas production. Wintershall Dea Chief Operating Officer COO Dawn Summers played an active part at the Strategic Conference (second from the right).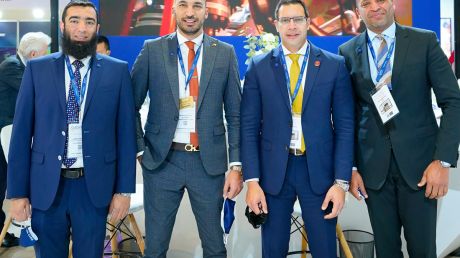 EGYPS 2022 - a great chance to meet again!
EGYPS 2022 was a wonderful opportunity to meeting people again in person. Creating and deepening contacts is one of the main reasons for visiting the conference. Sameh Sabry, Managing Director Egypt, would agree (second from right).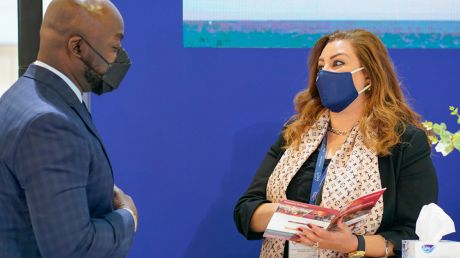 Time to talk
Engaged in conversation: Nermin Usama, Head of Communication & CSR - EGYPT at Wintershall Dea (right).
Previous
Next