Wintershall Dea
Annual Press Conference 2020
Strong operating performance, a good result: Wintershall Dea reviews the first year of its existence.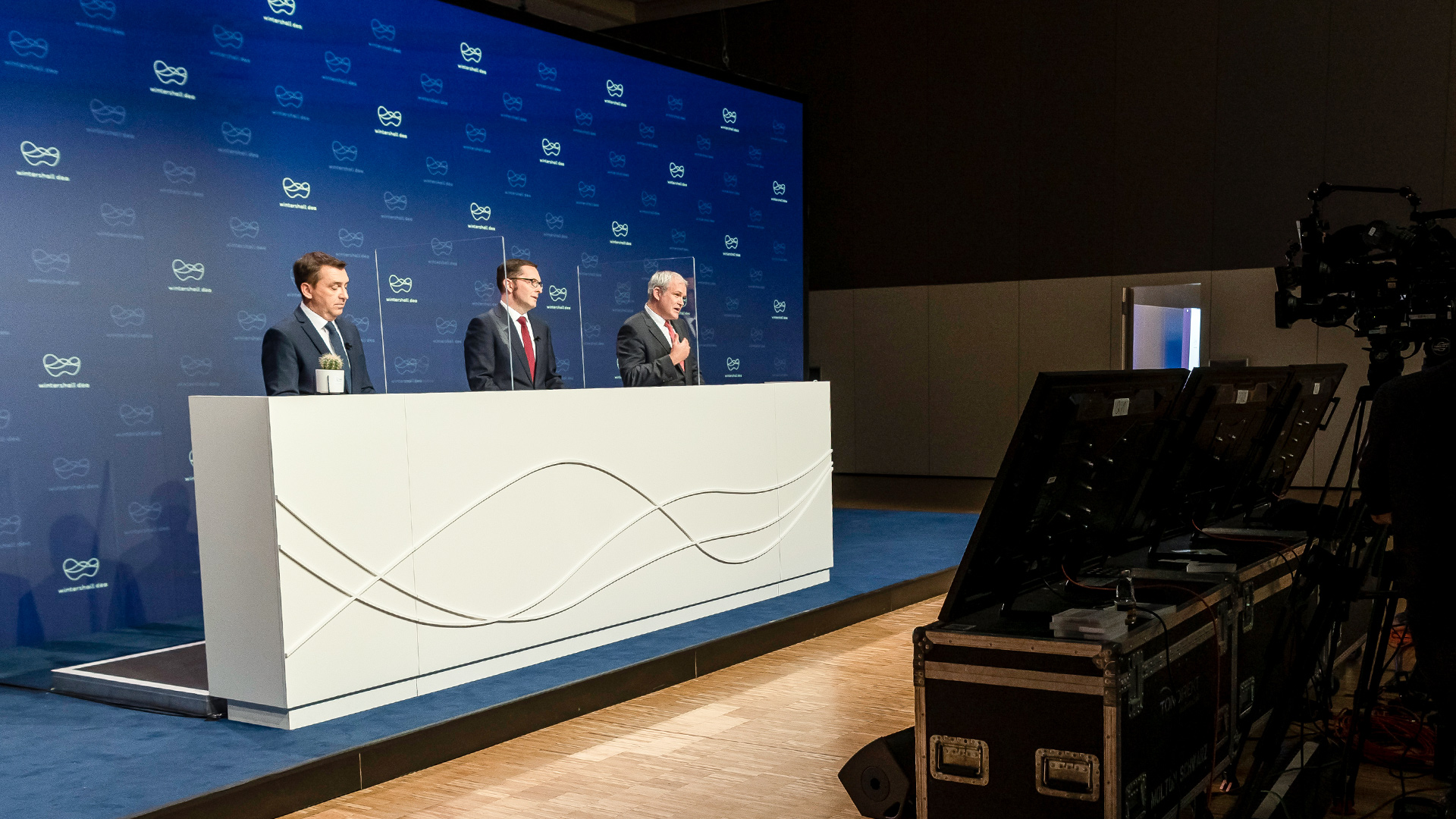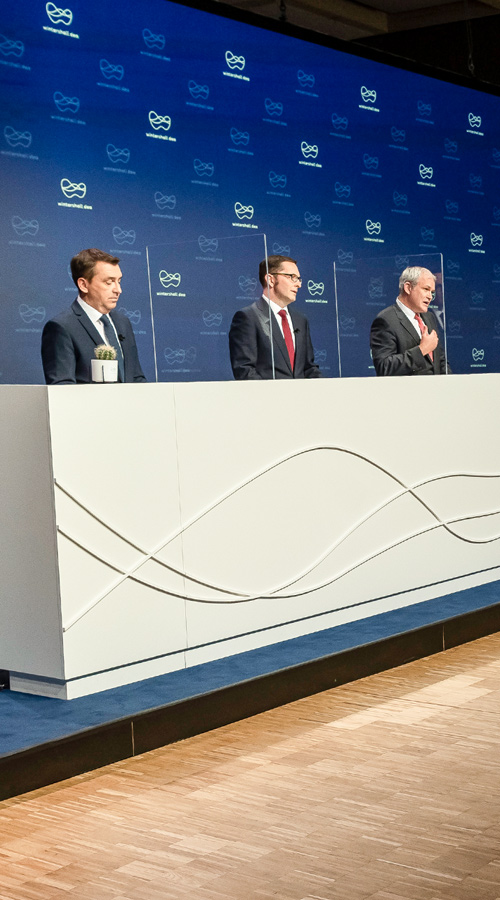 Credit
Wintershall Dea/Bernd Schoelzchen
Wintershall Dea: Record production in 2019
Kassel. The Coronavirus has disrupted many things, including Wintershall Dea's first major press conference. Rather than having journalists present, the company, which merged last year, has live-streamed its Annual Press Conference on the Internet. Wintershall Dea's first Annual Report is now available online.
The first year of Wintershall Dea following the merger saw the company achieve a strong operating performance: as Europe's leading gas and oil producer, it produced 642 thousand barrels of oil equivalent (BOE) per day in 2019, which is 9% more gas and oil than Wintershall and DEA's combined total in 2018 (589 thousand barrels/day).
As an independent gas and oil producer, Wintershall Dea sees itself as the leader in Europe in terms of production and reserves compared with the competition. Its production costs of USD 4.30 per barrel are almost half the industry average, and the company also has high-level reserves (2P) of 3.8 billion BOE. At the current production level, that is equivalent to a reserve range of 17 years.
Early synergy effects of the merger are now making themselves felt, with EUR 100 million in cash synergies already generated in 2019. According to current estimates, this figure will amount to EUR 200 million per year starting in mid-2022. Despite a difficult macroeconomic environment, Wintershall Dea achieved a good 2019 result overall, with EBITDAX of EUR 2.83 billion.
Wintershall Dea made its successful debut on the capital market in autumn 2019. Its inaugural bond placement was oversubscribed almost three times.
MBOE/D PRODUCTION IN 2019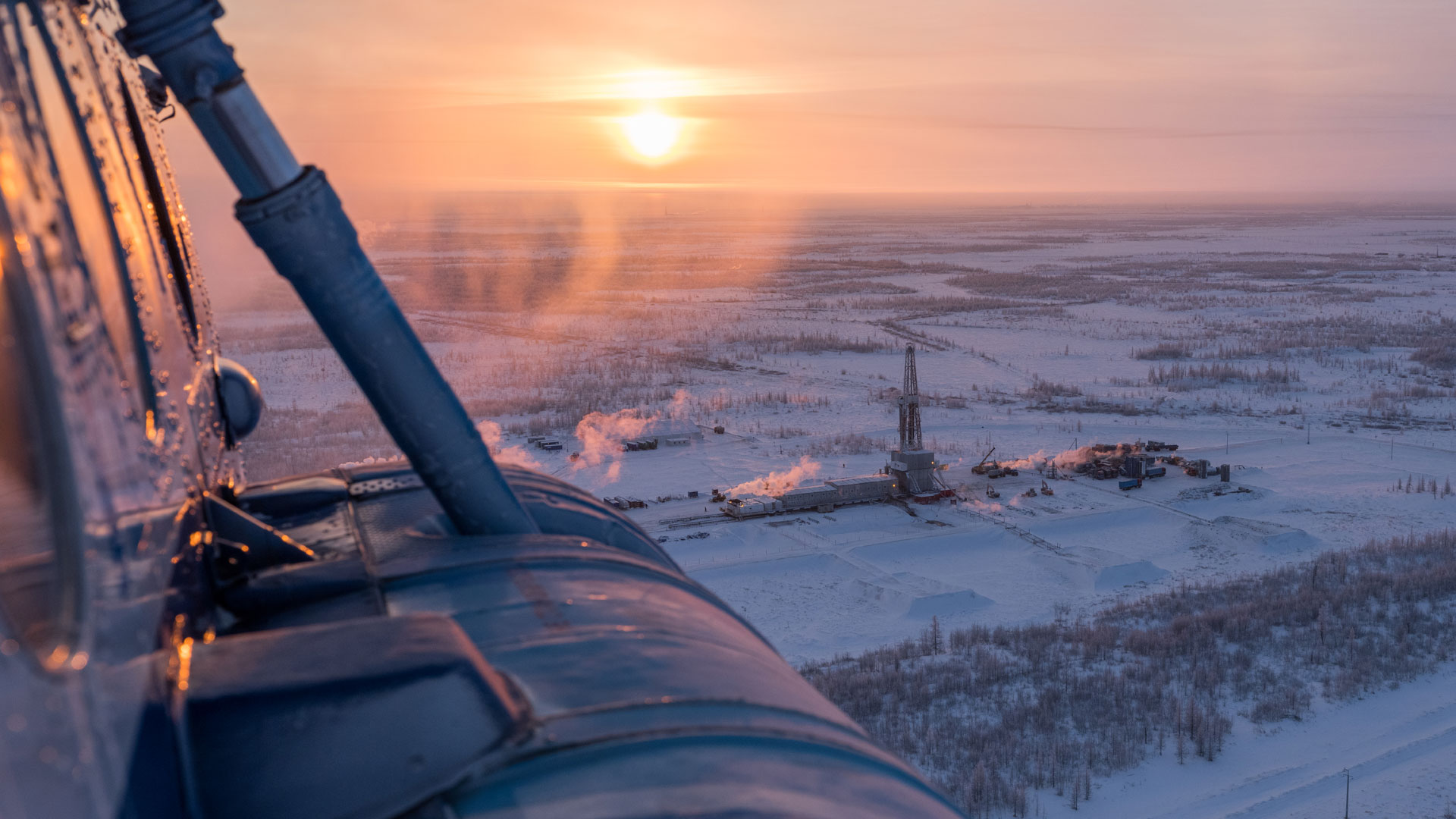 Credit
Wintershall Dea/Frank Herfort
Achimgaz
In October 2019, Wintershall Dea commissioned the last of 108 production wells at Achimgaz, enabling an annual plateau production of 10 billion cubic metres of natural gas.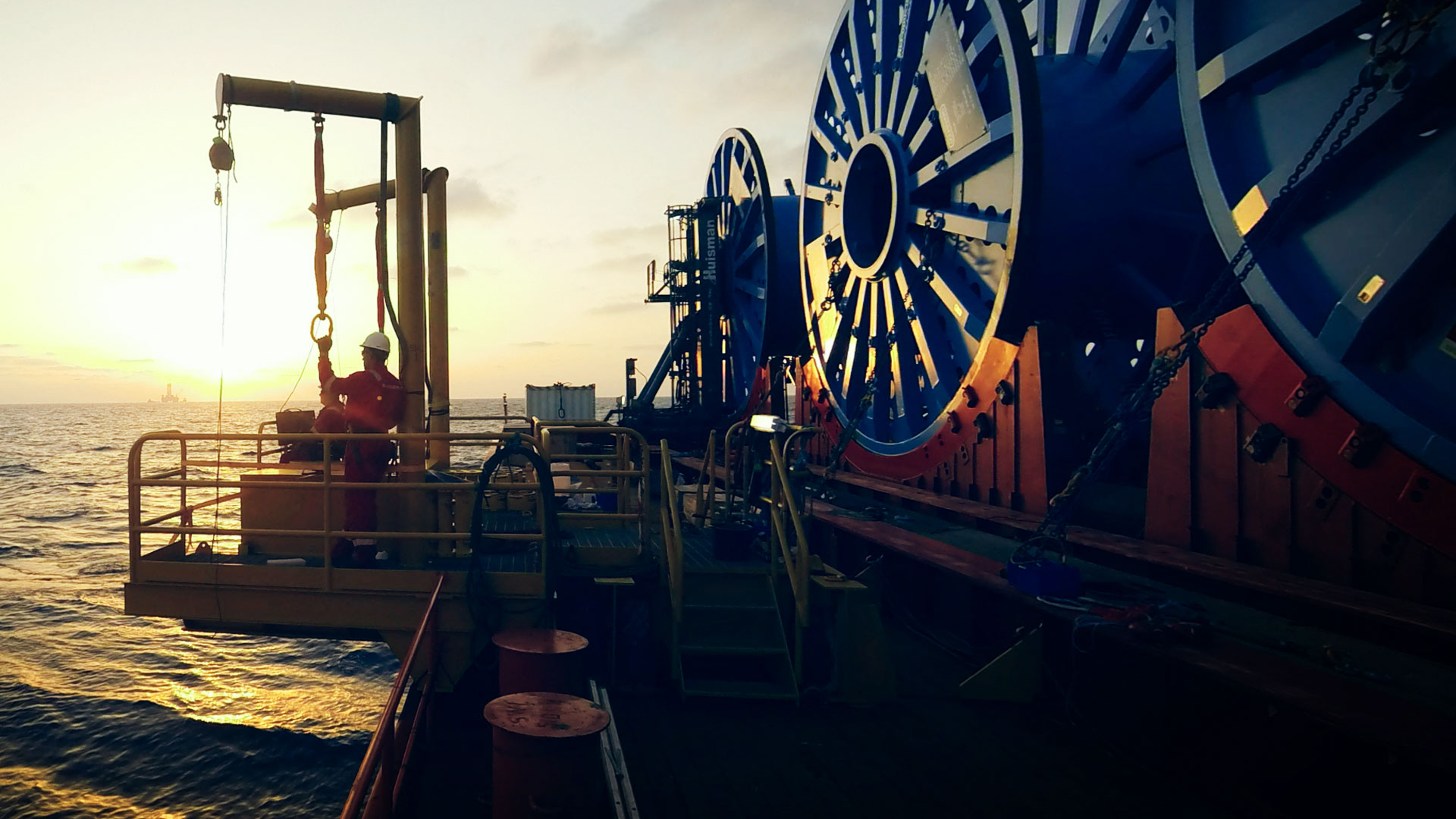 EGYPS
"Wintershall Dea is committed to Egypt," said Mario Mehren, CEO Wintershall Dea, at EGYPS.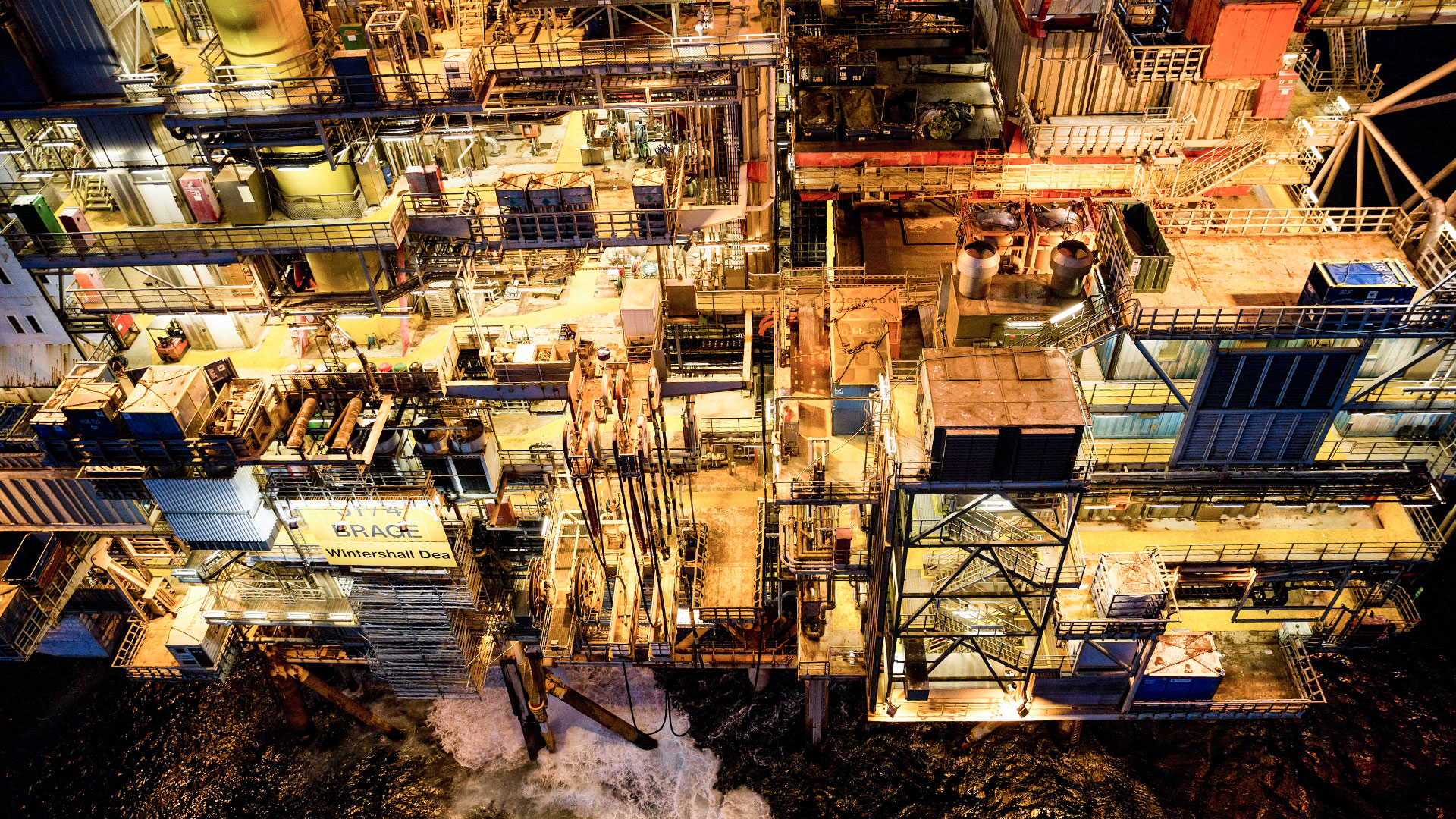 Credit
Wintershall Dea/Screen Story
Brage
It stretches some 9,023 metres from the Brage platform – in December 2019 Wintershall Dea drilled the longest well ever completed by the company in Norway.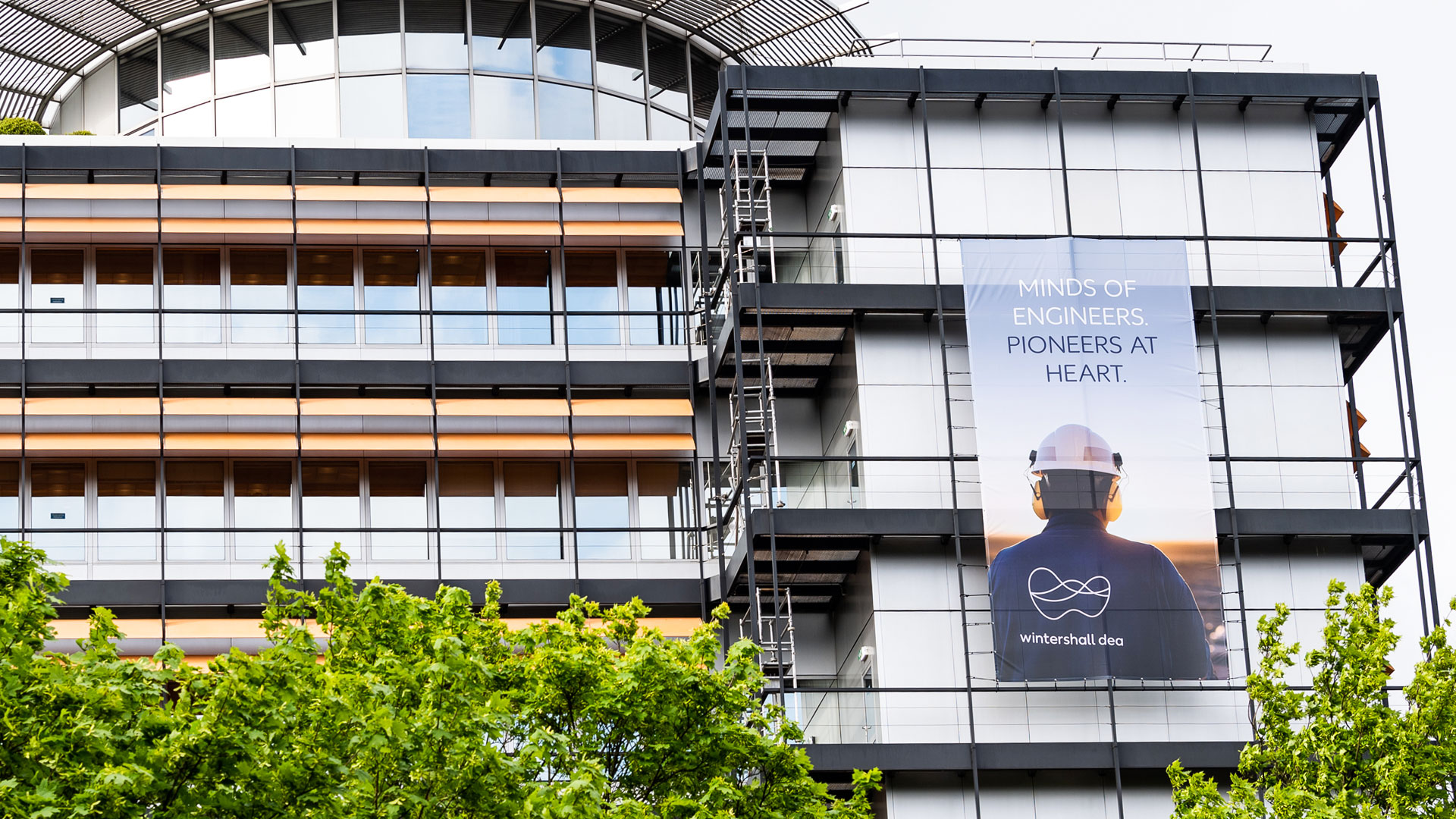 Credit
Wintershall Dea/Romanus Fuhrmann
Day 1 in Hamburg
A European champion emerges: On 1 May, Wintershall and DEA Deutsche Erdoel AG joined forces to become Wintershall Dea – Europe's leading independent gas and oil company.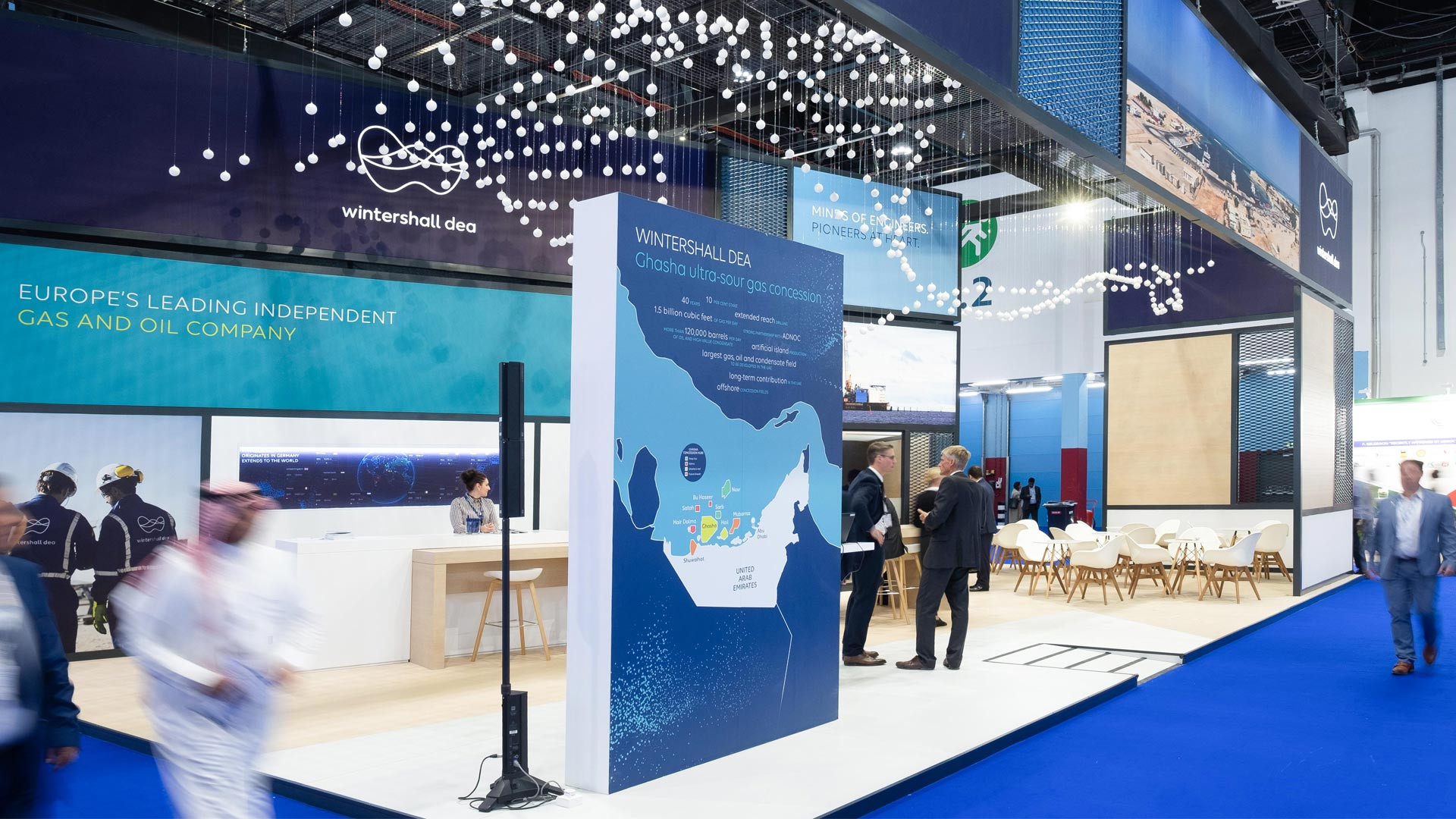 Credit
Wintershall Dea/Amaresh Bhaskaran
ADIPEC
In November 2019, Wintershall Dea participated in the Abu Dhabi International Petroleum Exhibition Conference – showcasing its stake in the Ghasha Concession, as well as the "Made in Germany" engineering expertise it applies in Abu Dhabi and worldwide.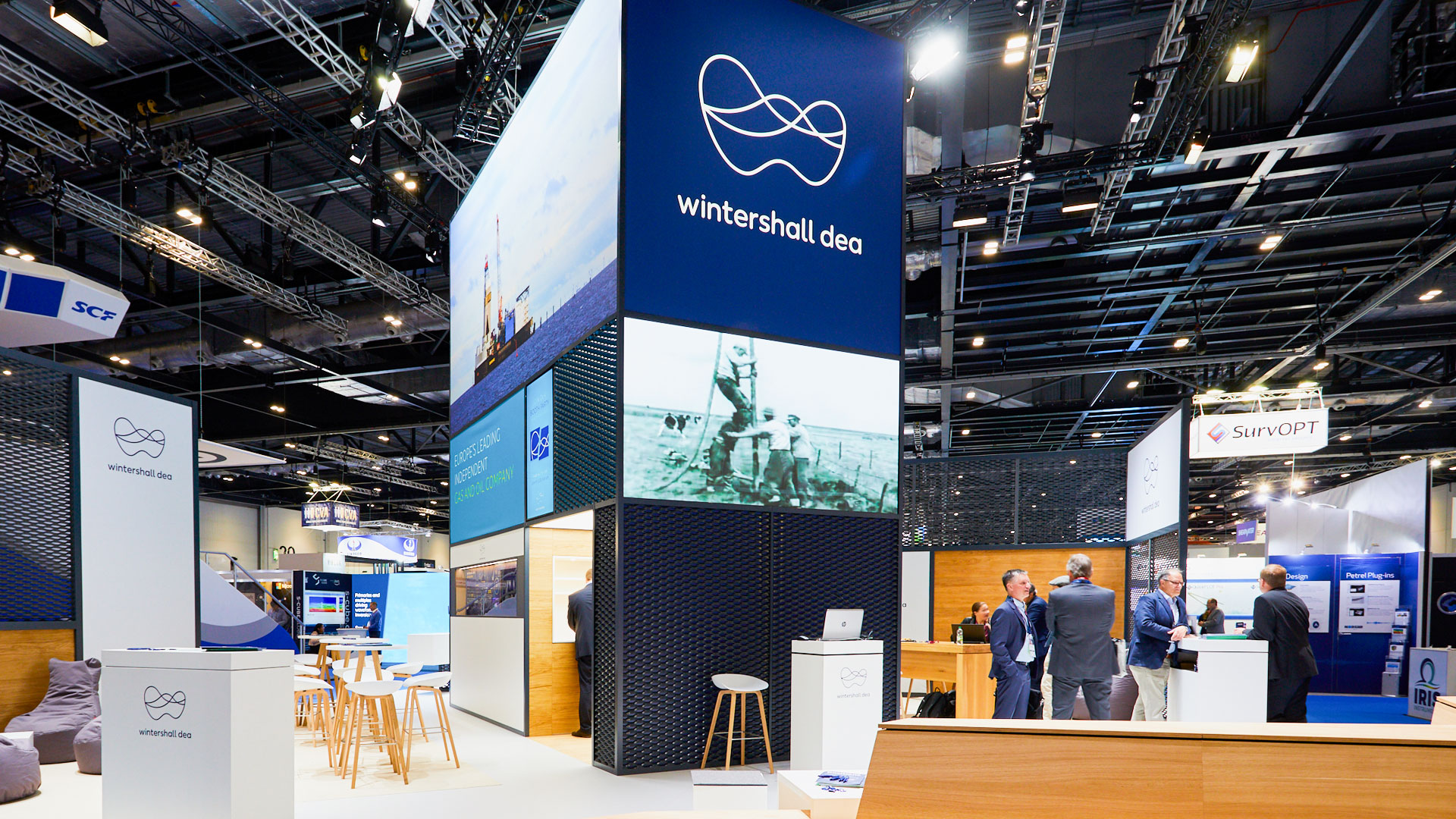 Credit
Wintershall Dea/Brendan O´Sullivan
EAGE
Wintershall Dea showcased its exploration and production activities at EAGR 2019. It was its first industry appearance as Europe's leading independent gas and oil company following the merger.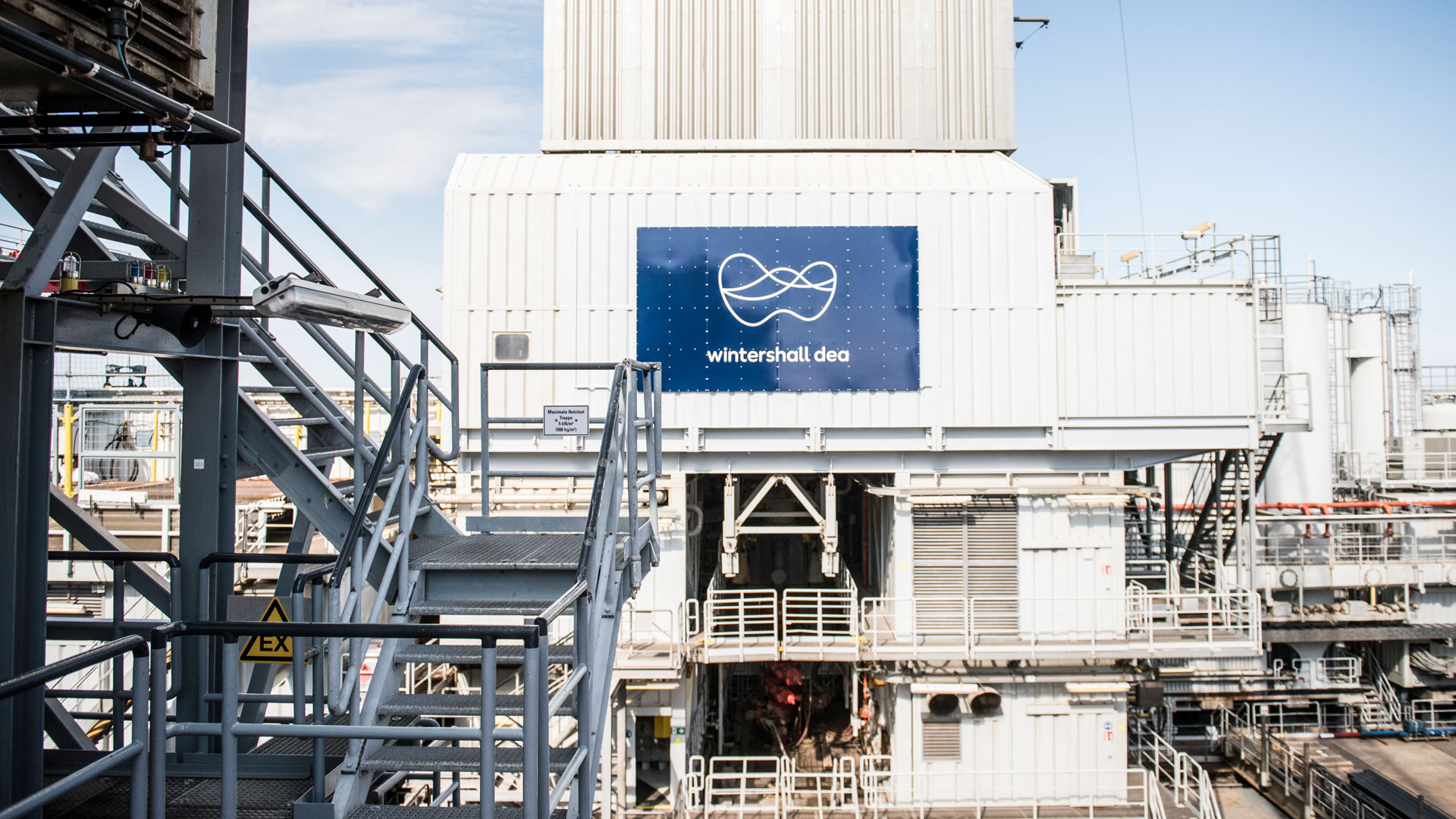 Credit
Wintershall Dea/Achim Multhaupt
Mittelplate
In June, a new handling terminal for passenger traffic to the drilling and production island opened in Cuxhaven. The Mittelplate drilling and production island is the most productive deposit in Germany.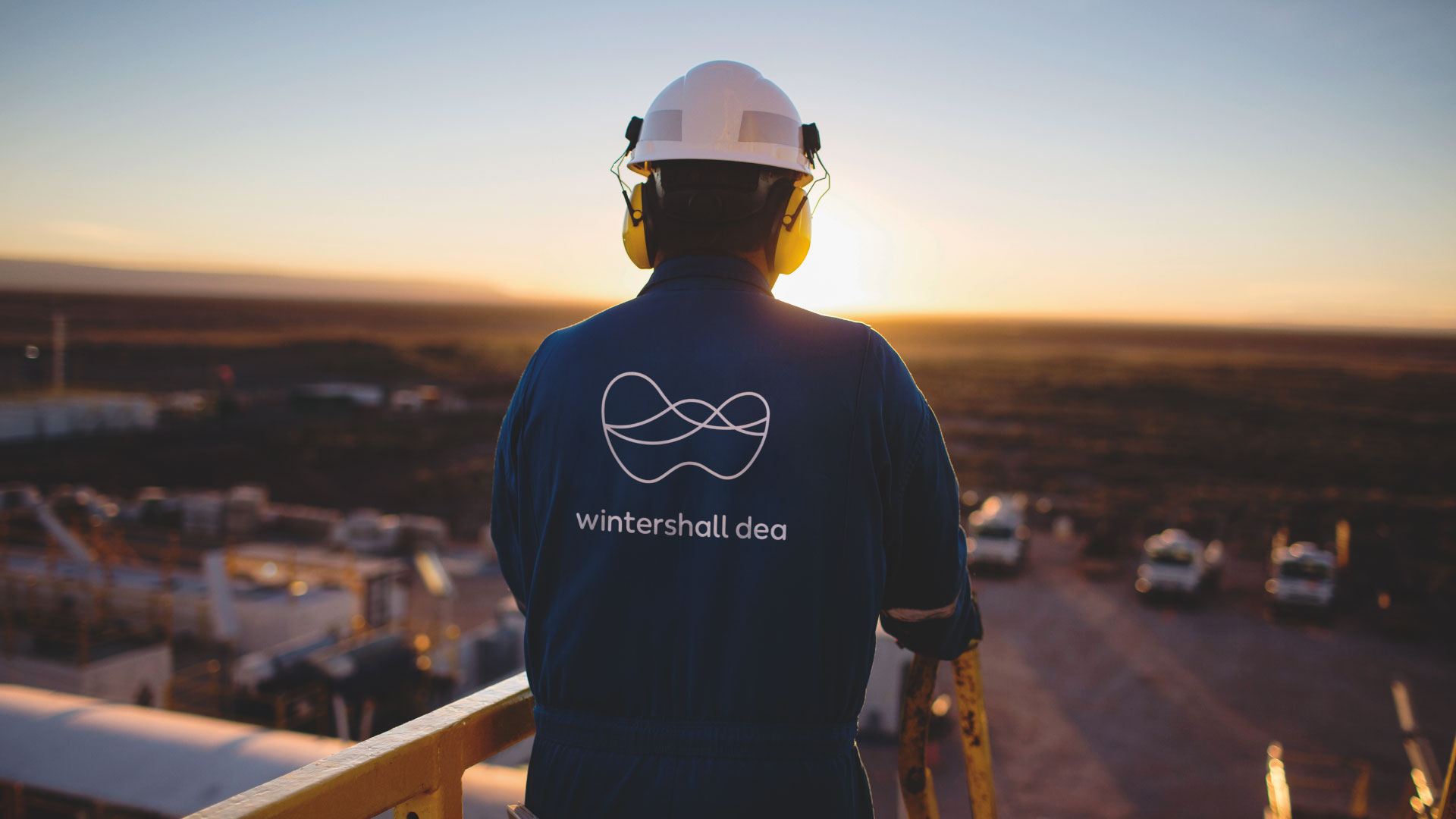 Credit
Wintershall Dea/Alejandro Kirchuk
Neuquen
In July 2019, Wintershall Dea and ConocoPhillips joined forces in Argentina's prolific Neuquén basin to advance the development of the significant Vaca Muerta shale resources in the blocks.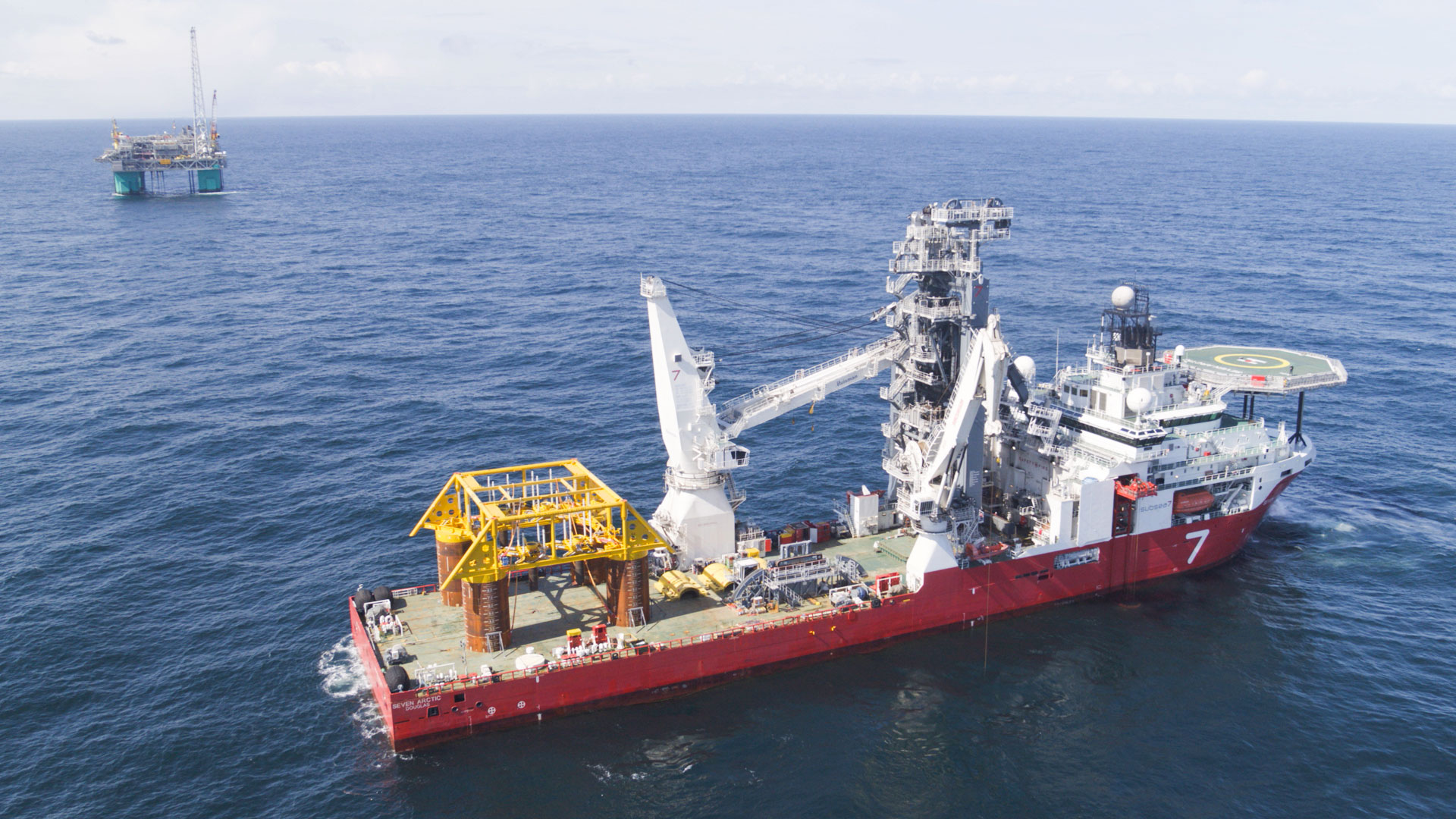 Credit
Wintershall Dea/Rolf Skjong
Nova Templates
Wintershall Dea completes the installation of the subsea pipelines and umbilicals for the Nova project in the Norwegian North Sea in August 2019. This completes a summer of significant subsea activity for Nova.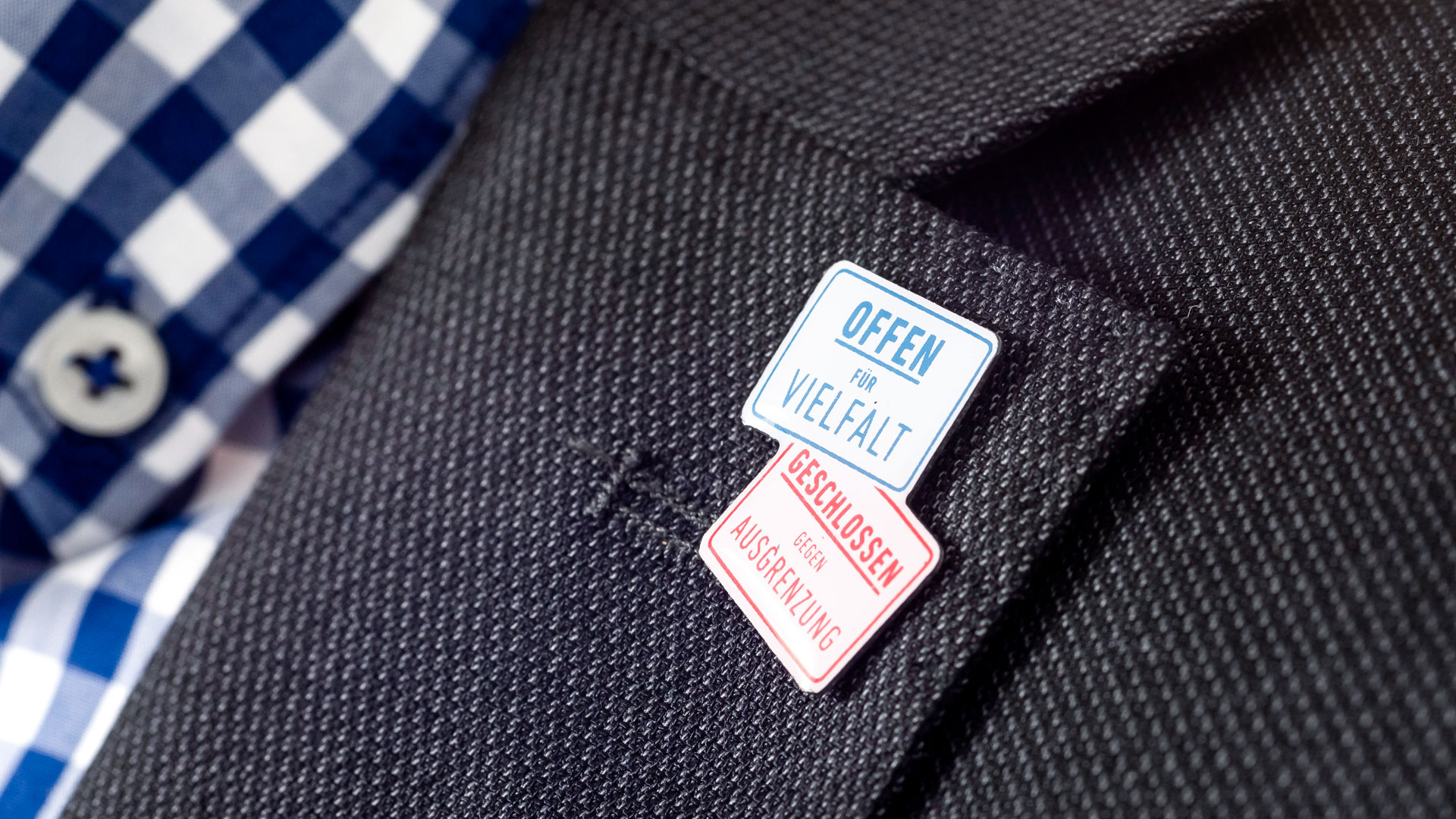 Credit
Wintershall Dea/Bernd Schoelzchen
Open to diversity
Wintershall Dea is flying the flag for diversity and, as co-initiator of the "Open to Diversity" initiative, taking a firm stand against hatred, racism and discrimination.
Previous
Next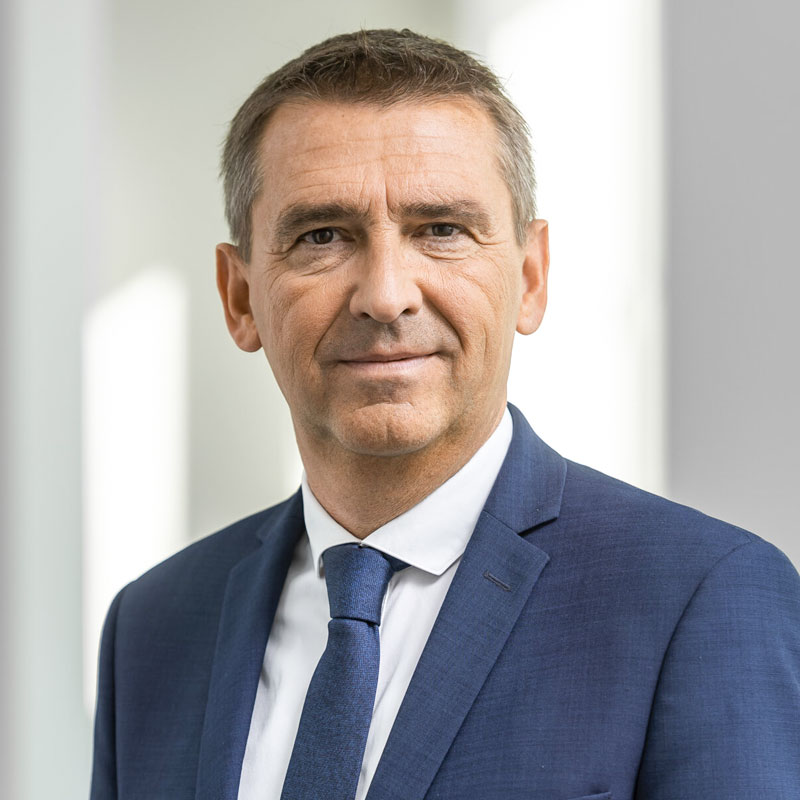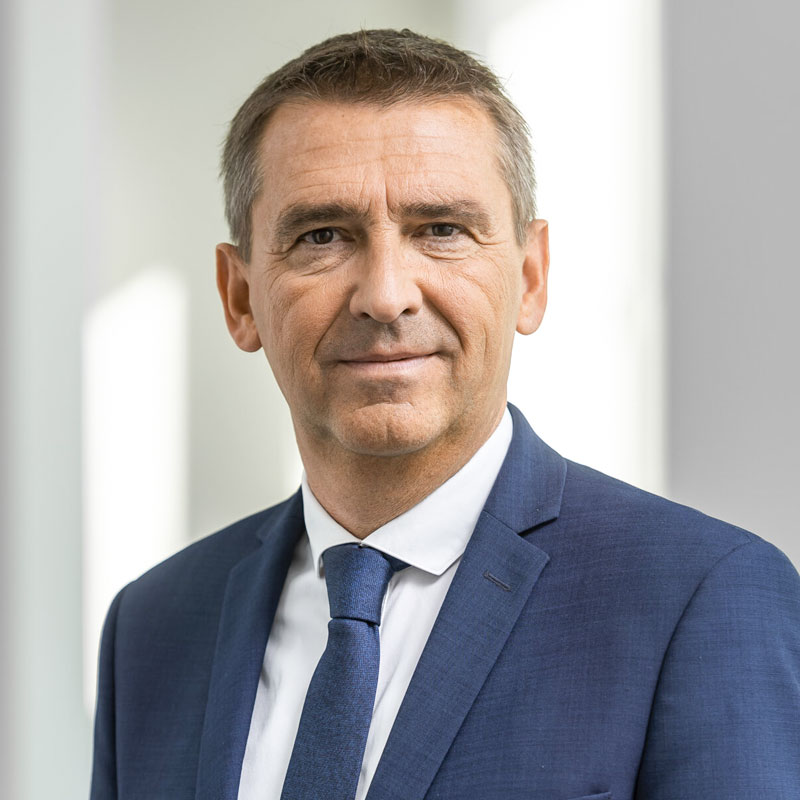 Credit
Wintershall Dea/Bernd Schoelzchen
Michael
Sasse
SVP Corporate Communications